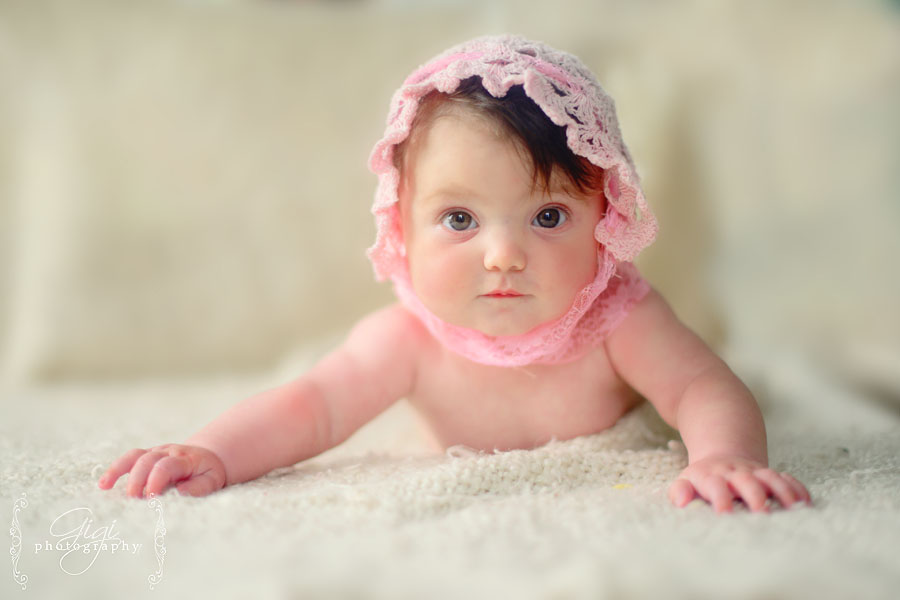 It is hard to believe five months has passed since Lavender Kate Delight  was welcomed into our family … it's nearly impossible to describe how much love can grow within your heart with each precious child the Lord gives to you …
I love everything about this little angel baby.
I love her squishy cheeks and kissable lips.
I love her dark, wispy hair and pale, pink skin.
I love her chunky roles and finger dimples.
I love her little smile and her open-mouth kisses.I love waking up to her, cuddled in the crook of my arm.
I love to how she adores her sisters and delights in watching the daily activities at home.
I love her big round eyes and little button nose.
And I love that the Lord blessed us with yet another daughter.
I would have never dreamed I would have six maidens to raise for God! It is a blessing, honor and delight!