I walked into the studio the other day to find Lucia (3) and Lyla  (4) sneaking some leftover Easter chocolate.
The two little stinkers were so quick to hide the forbidden treats behind their backs, but the melted chocolate circling mouths and the foil wrappers around their feet were enough to erase any hidden doubt of what was up between them …
"Awww, girls, you aren't supposed to eat chocolate in the morning!" I told them, holding out my hand to claim the leftovers …
"But momma …. momma, we didn't eat them," Lucia insisted. "The chocolate jumped in our mouths!!!"
Kids are so much fun.
Note to self: throw out old Easter candy asap.
__________________________________
Take a look at this vision of beauty … we lucked out a found a sweet little spot in the forest for some photos today during her maternity session. Natalie, you are GORGEOUS! And that belly of yours is perfect! I can't wait to meet your baby …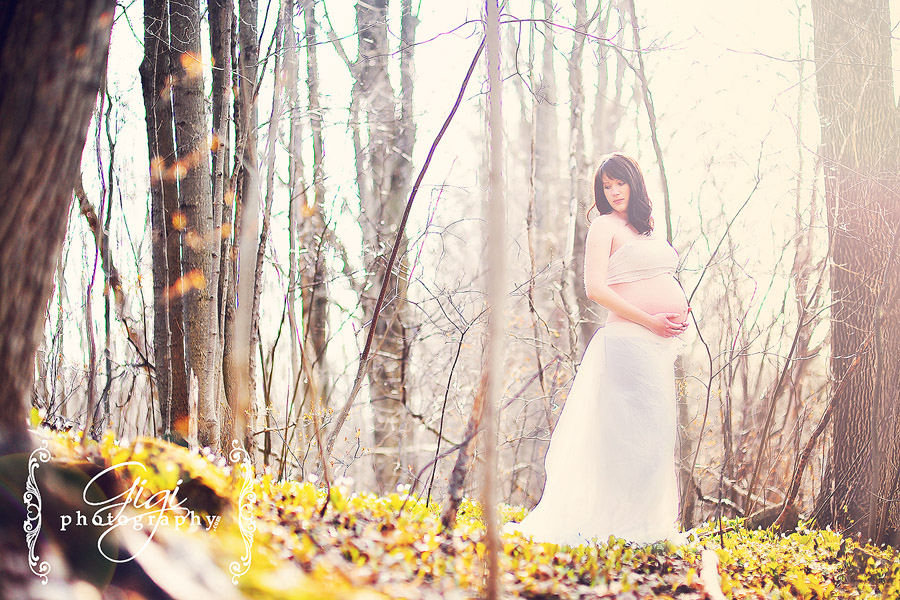 Now I'm off to snuggle my babies and tuck them into bed …
{more pics to come …}