"Labour, honest labour, is mighty and beautiful.
Luxuries and conquests are the result of labour; we can imagine nothing without it.
The noblest man of earth is he who puts his hands cheerfully and proudly to honest labour.
Labour is a business and ordinance of God. Labour pities you, proud fool,
and laughs you to scorn. You shall pass to dust, forgotten;
but labour will live on forever, glorious in its conquests and monuments."
– The Royal Path of Life
My boys tumbled down the stairs for breakfast, their hair tousled and their clothing wrinkled and sometimes backwards … sometimes without socks … but always ready for breakfast and always a bit louder than the rest of the family.
Breakfast is a fast and furiuos event in our household. There is much to accomplish in the morning and no one can slack on timing. As I take the dirty, used plates away from the table, it's my time to remind my young songs of their chores which await.

We all have chores in the morning, I tell them …we all must do our part.

"Mommy, what's my man chore today?" one boys asks, as he yanks up suspender strap that has fallen off his shoulders – those shoulders, not quite ready for true responsiblity of even a young boy, but willing to learn and follow his father's example.

"Stack up the wood, Loyal, and then ask Daddy what he wants you to do," I replied. The dishes were piling up faster than I wanted and I needed to get to my own chores. "Find out what your man chores are."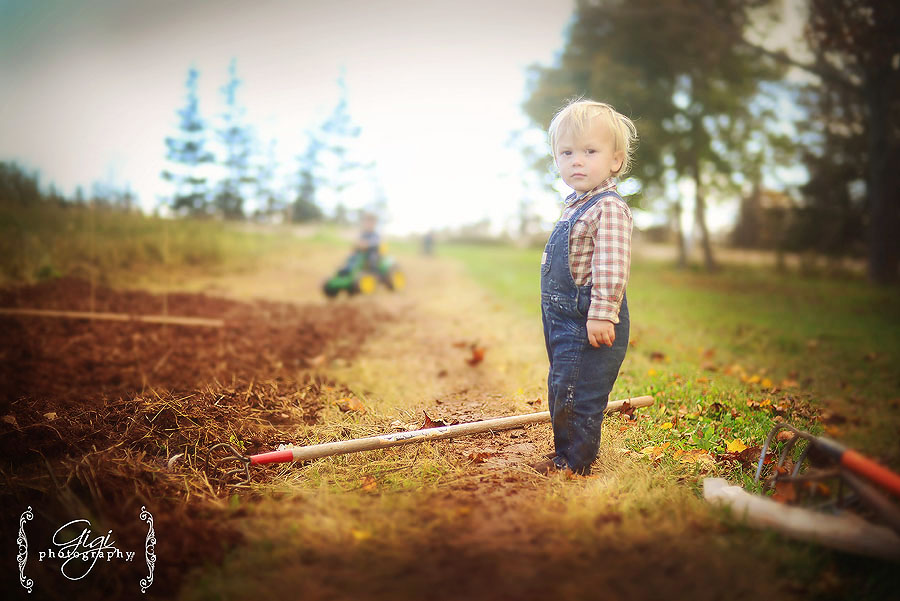 Chores and work. Labour and toil. Our sons must learn that, even at young ages, they are not to slouch around. I am hoping a life filled with 'farm' chores will train them in the way they should go. I have heard someone say recently about 'islanders' from P.E.I. …
"They may not be fancy, but they sure are hard workers…"
That's fine with me. In fact, that's pretty much what we're aiming for with our sons … time for man chores, my sons.
"Don't live in hope with your arms folded; fortune smiles on those who roll up their sleeves,
and put their shoulders to the wheel. You cannot dream yourself into a character;
you must hammer and forge yourself one. To love and to labour is the sum of living,
and yet how many think they live who neither love nor labour."
-The Royal Path of Life, 1886