"Raindrops on roses and whiskers on kittens
Bright copper kettles and warm woolen mittens
Brown paper packages tied up with strings
These are a few of my favorite things
Cream colored ponies and crisp apple strudels
Doorbells and sleigh bells and schnitzel with noodles
Wild geese that fly with the moon on their wings
These are a few of my favorite things …"
– The Sound of Music/My Favourite Things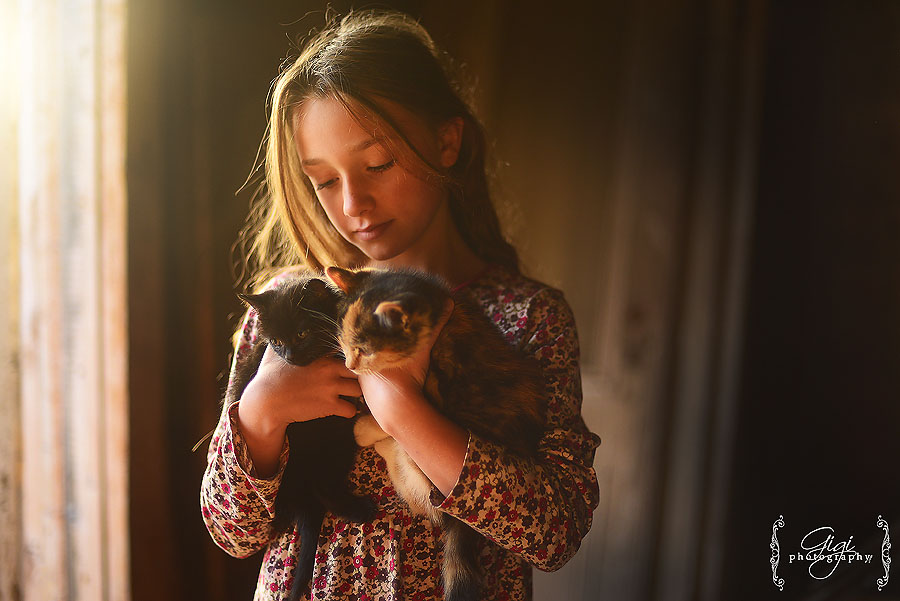 The cheerful song played in the background of our kitchen, a soundtrack to our busy morning … listening to the words, I stopped peeling potatoes – we were all sitting at the small round kitchen table, some girls working on school books and others outside in the crisp Autumn air.
"Listen to the words, girls … shall we see what things we have on this list?" I suggested.  "Raindrops on roses, yes, copper kettles, yes, right there on our stove …  brown paper packages? …"
Together, we went through the song's cheerful list of favourite things … yes, we have quite a few of those cheerful items on the list, however, a few items were missing …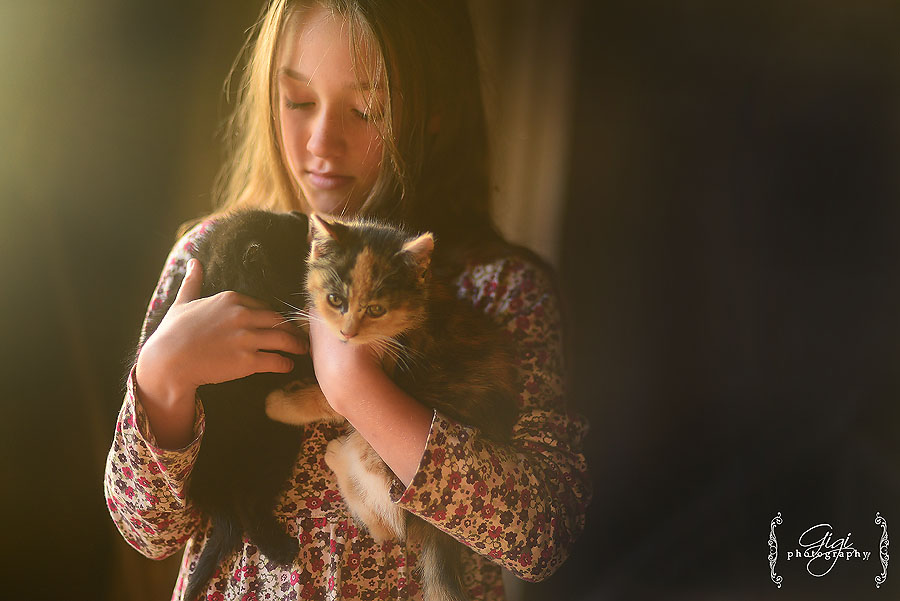 … doorbells and sleighbells…
… schnitzel with noodles…
and whiskers on kittens.
Our little furry cat-friend was left back in Ontario (as cats do not like to move in cars for three days straight) and, since re-locating, we had not adopted a kitten yet.
"Let's work on that list, girls … and see if we can find them all in our life."
~ ~ ~ ~ ~ ~ ~ ~ ~ ~
The back door opened and slammed quickly.   A swift chilly November wind rushed into the kitchen, followed by a noisy and energetic troop of young children. Their cheeks flushed with colours and their bright eyes sparkling, all four spoke at once, making it hard for this mother to decipher their excited message.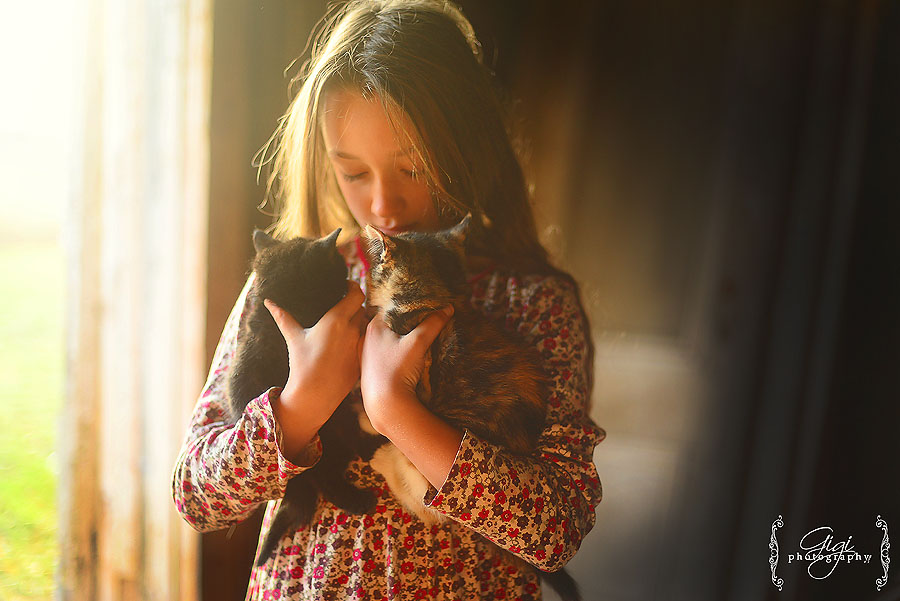 "We got some, we got them!" they squealed… "Come see!"
With a quick sweater slung over my shoulders and my kitchen chores abandoned for a few minutes,  we all traipsed outside together. The brisk Autumn chill swirled around my feet, only shod in my indoor shoes. I shivered and followed the happy children, who did not seem to notice the cooler weather, to the barn. There,  in the darkness of the barn doorway,  stood Leia —  her surprise held tightly in her arms.
"They're cold," she said. "And they need food."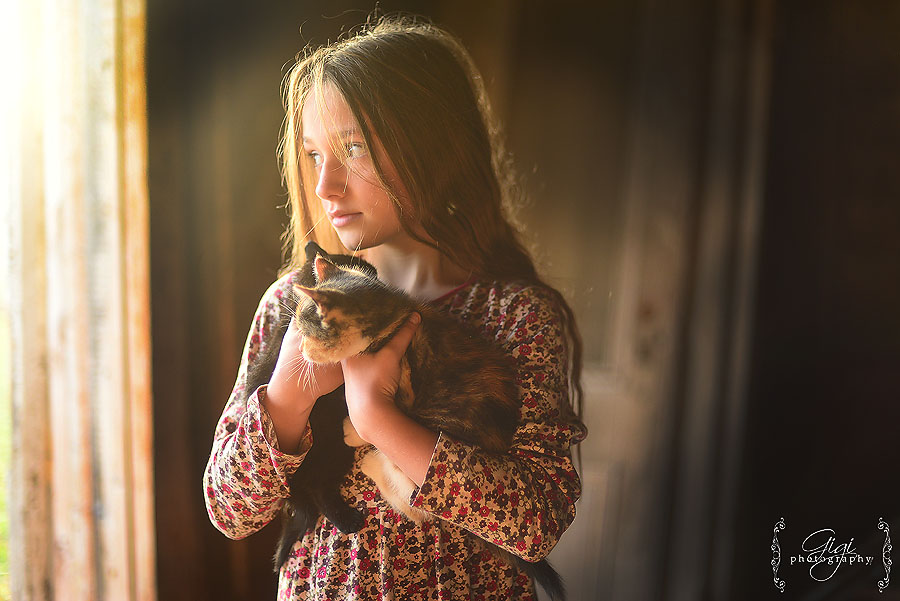 She opened her arms, allowed me a peek … two sweet kittens, their faces adorable and sweet, cuddled into my nine year old's arms, escaped the chill. Oh yes, we have had many kittens before, but it did not take away from the enchantment of this little furry pair.
"We named them Boaz and Ruth," Lyla said, explaining how daddy had actually agreed to adopt these kittens, without persuasion or begging on anyone's part. "It'll be nice to have kittens around again…"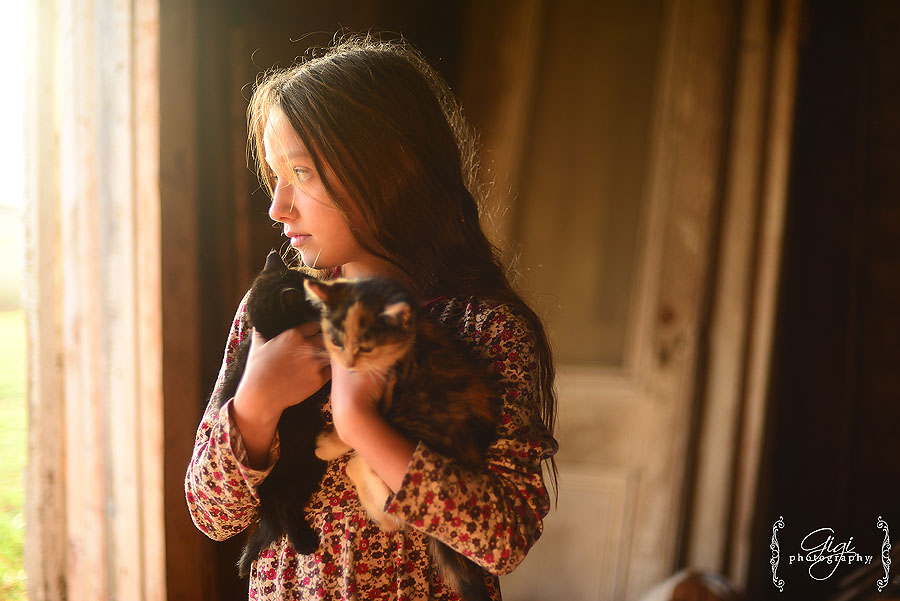 At that moment, a great noise filled the Autumn skies. Above us, in the great blue wide open expanse, hundreds of wild geese – frantic from the recent cold snap of weather, honking and crying loudly – were flying,  calling to each other to leave our little island and fly south for the winter. The sky was literally filled with the geese – oh so many! Watching the lovely birds form their traditional style of a v-formation, one taking the lead, always brings a little thrill to my soul. It marks the end of a season and the beginning of the next, a never-changing routine of life and cycles … a new un-written chapter and an gentle opportunity to discover life's daily 'favourite things.'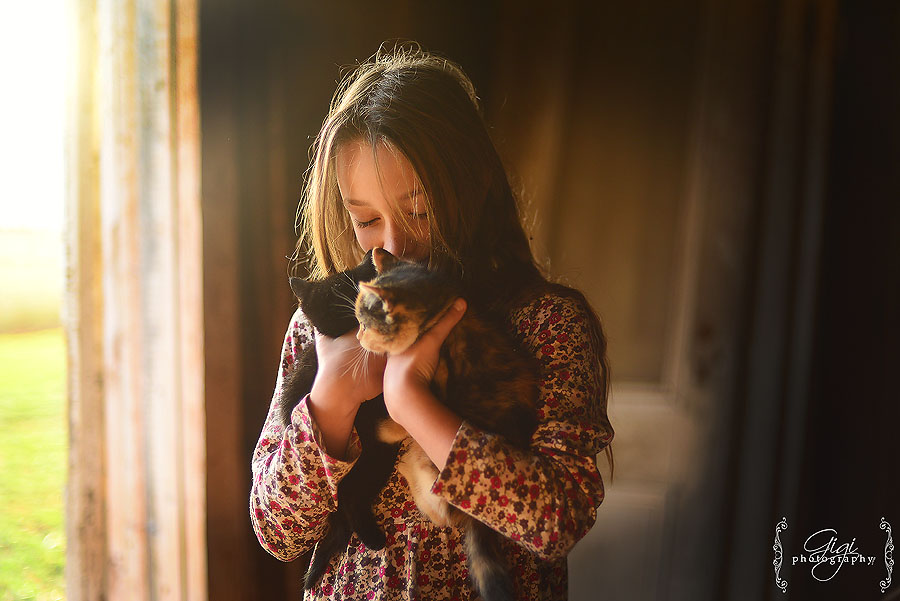 Whiskers on kittens …
Wild geese that fly with the moon on their wings …
These are a few of my favourite things.