"My Lord is not limited; He can again supply."
 – George Muller
"Mommy, the laundry is all over the yard," my nine year old reported, as she ran up to the house, finding me in the kitchen.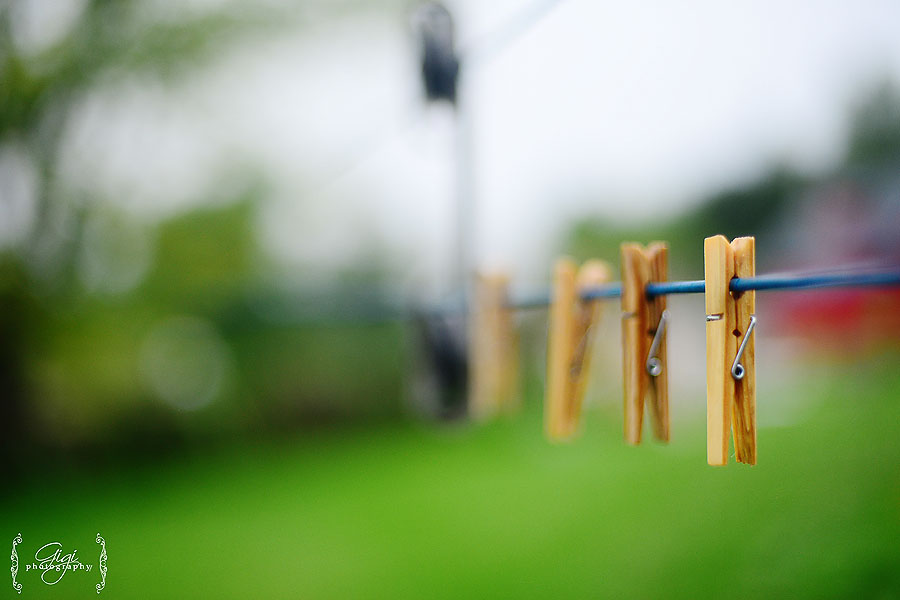 "Oh, they must have blown off the line – I have no laundry pegs," I told her, as I finished washing up the breakfast dishes. "I'll get the clothes in a minute. Gather what you can and put them in the basket."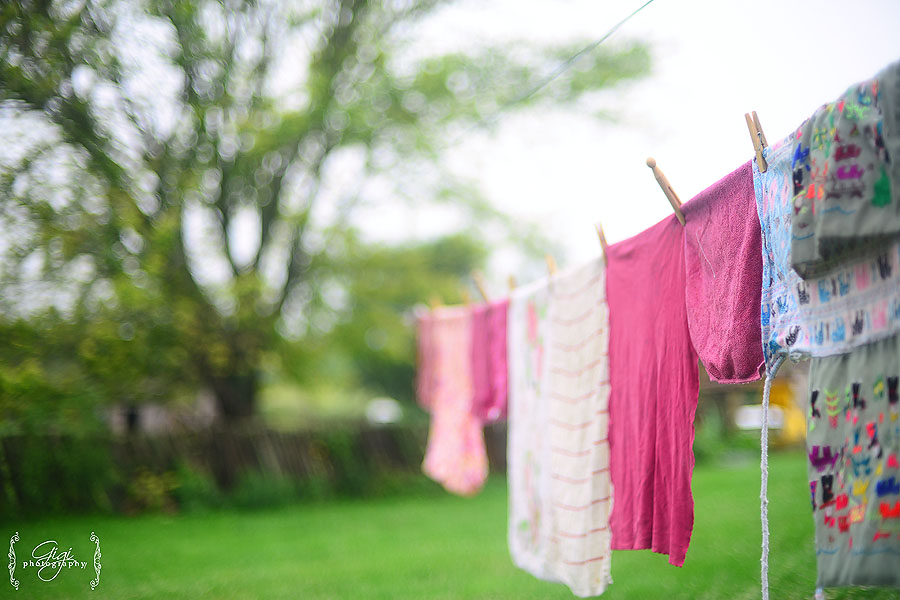 Finishing up the dishes, I slipped on my sandals and returned to the clothelines, one of my favorite spots to work around the house. Hanging laundry outside in the summer fresh air is a delight, not a chore, to me. Pulling the squeaky laundry line in after only an hour in the bright sunshine, I am often surprised to find the clothes fully dried. Not only do the clothes dry fast and sanitize in the sun, they smell like fresh air and country life, a scent that is only free from nature and can never be put into a  store-bought bottle.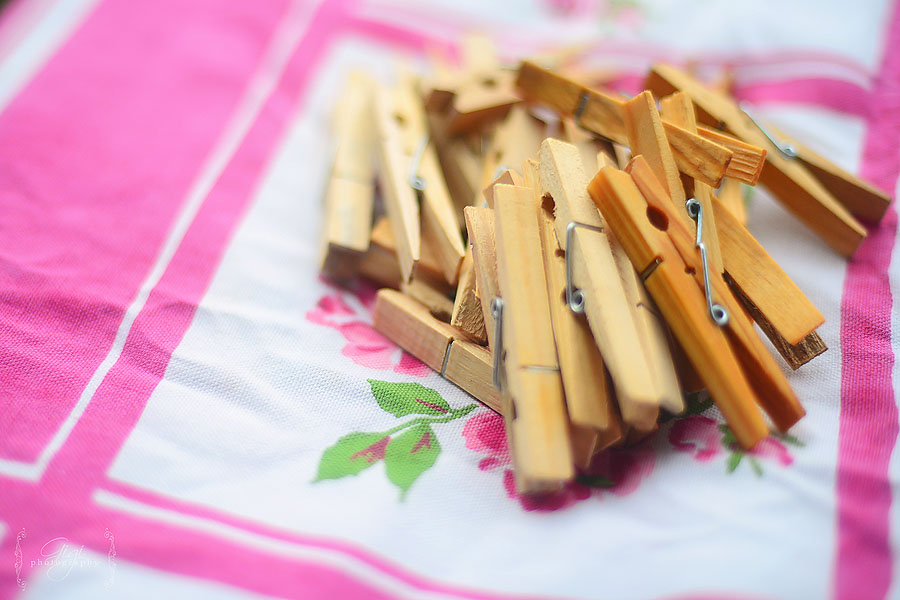 But for the past few months, I have had a lack in pegs– to put it simple: I have had no clothespins – and so, I lay the clothes on the laundry line, hoping a strong wind would not blow our undershirts and the like into the neighbouring field.
"Well, where are all your clothespines?" my husband asked one morning, as he sipped his morning espresso before heading to work at the funeral home.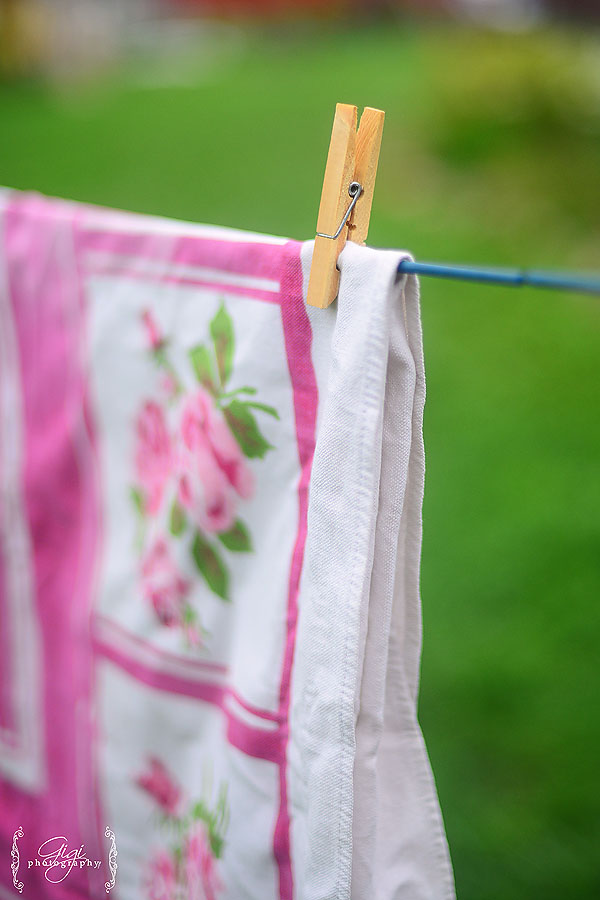 "Oh, you know how it is … I don't really know … they just … disappear," I shrugged. Where *did* those clothespins go? I had seen countless children yank their towels from the laundry line this summer, snapping the pins as they pulled down their warm towels to dry themselves after a swim in the "pool". I knew they had broken some but I had searched the grass and could not find many pins to put back together and re-use.
But now, all the pegs were gone.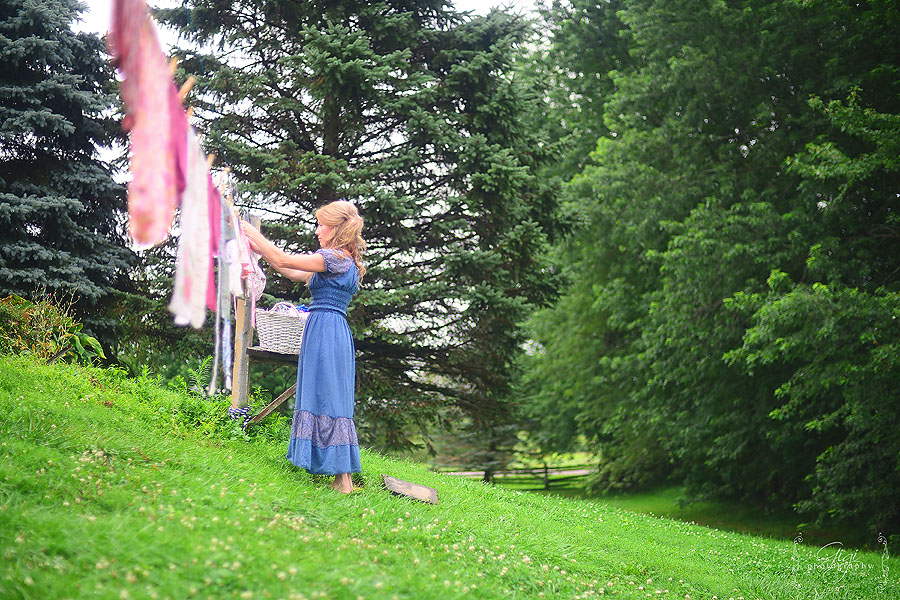 With all the upset that is going on in this world right now, I find it very challenging to get to a store. In fact, I have not been to a store in about four months – ever since Luther was born and the restrictions of shopping were put in place. My husband helps with the groceries and I just figured this is a time to make do with what we have. No quick run to the dollar store to pick up clothespins if I have to wait in a line for 15 minutes, leaving all the children at home. Things like clothespins and craft supplies – the usual dollar store purchases – would be forgotten for the time being.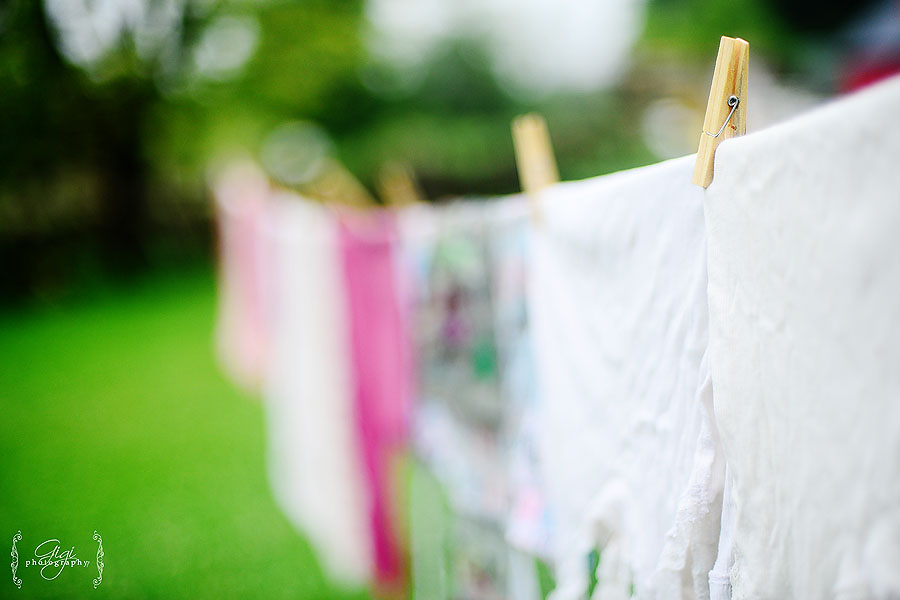 And so, that morning, as I laid out the clothes on the laundry line one by one — without pegs — my thoughts drifted … to George Muller. That great man of faith prayed for everything.
Big or little.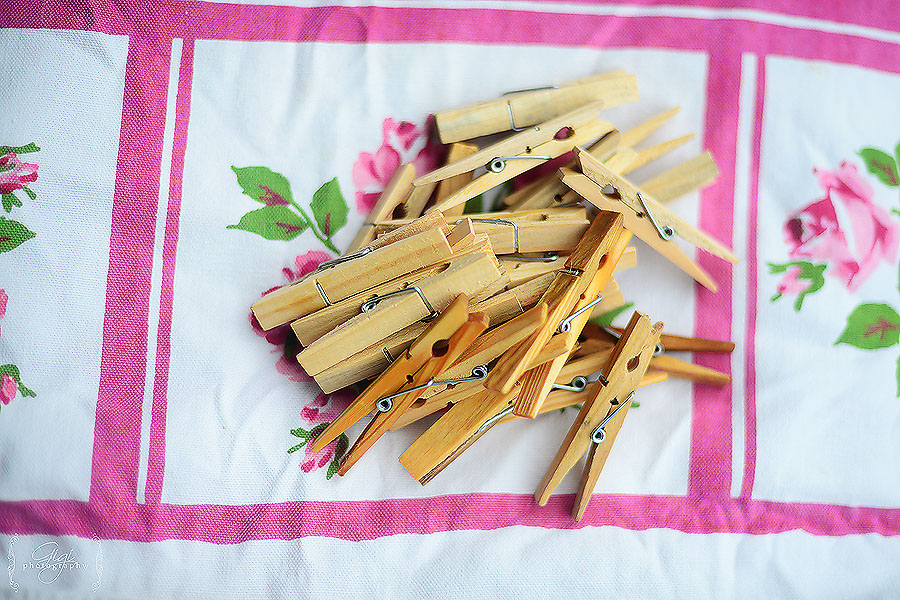 The clothespin request was little, but was it justified for a request?
Yes, I realized I would just need to pray  — for clothespins.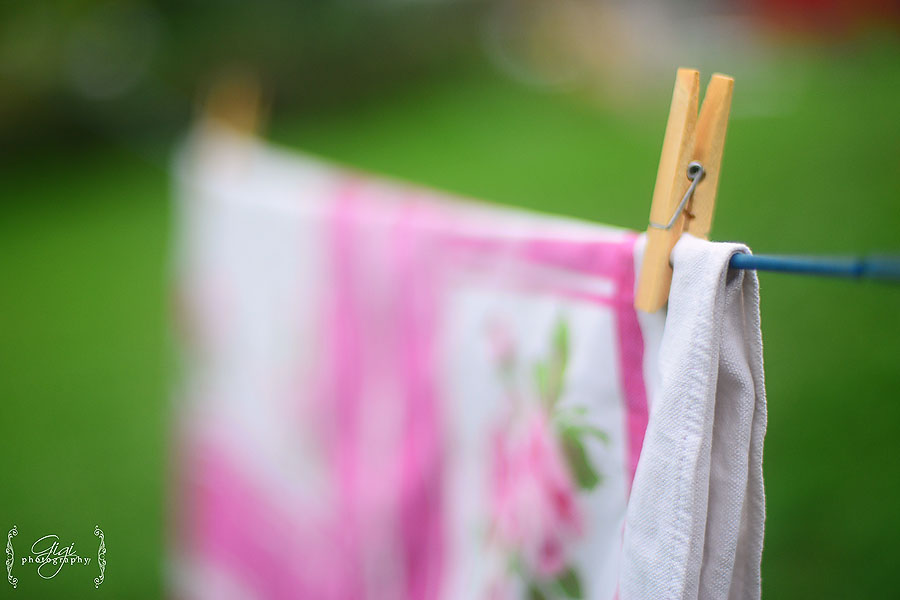 "Lord, you know I cannot go to a store right now. You know I need to hang laundry to dry. You know how much laundry a family of 11 can have! Lord, I pray that if you think I need them, you will send me some laundry pegs…"
As I finished with the laundry, my simple prayer was quiet, but I was confident my God was listening – even to my small request.
________________________________________
The three helpless ice cubes in our clear drinking glasses, filled with fresh well water,  were rapidly melting and quickly disappearing with the humid August afternoon.
Under the shade of the porch, my cousin sat opposite of me in the faded white rocking chair, while I held my baby in my lap and rocked on the porch swing. Some of the children were playing, some were quietly hovering around the porch, hanging on the porch beams, listening to our conversation. The laundry had been gathered, folded and put away. It was time to chat a little with my relative.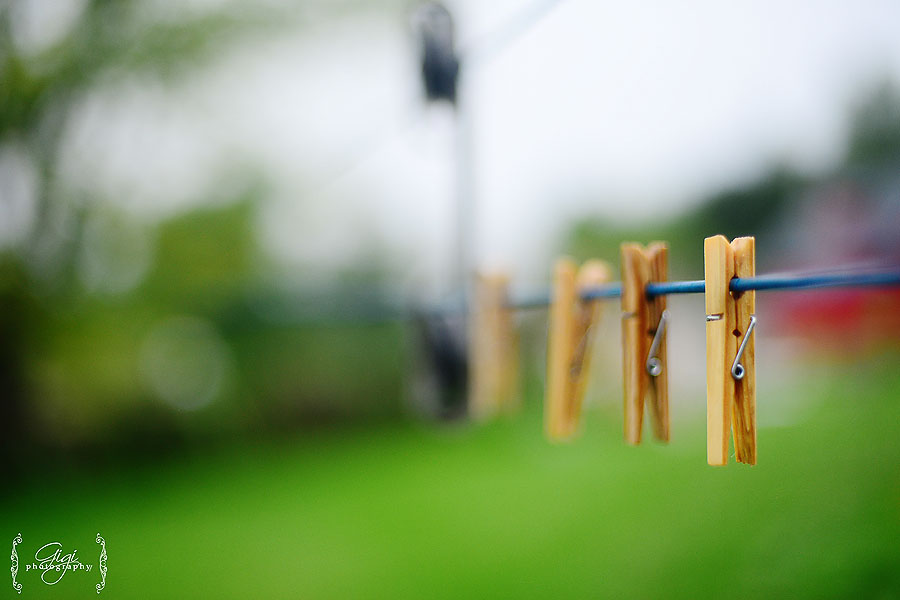 Our conversation was jumping all around, hardly staying on one topic for very long, as we tried to quickly catch up from a few months of not seeing each other. Finally, nearing the end of our visit, my cousin reached into her bag and pulled out a plastic ziploc bag.
"I'm not sure if you need these or not…?" she said, holding out the bag to me.  "But I brought them for you…"
I peeked inside the bag and gasped.
Clothespins. Lots of clothespins.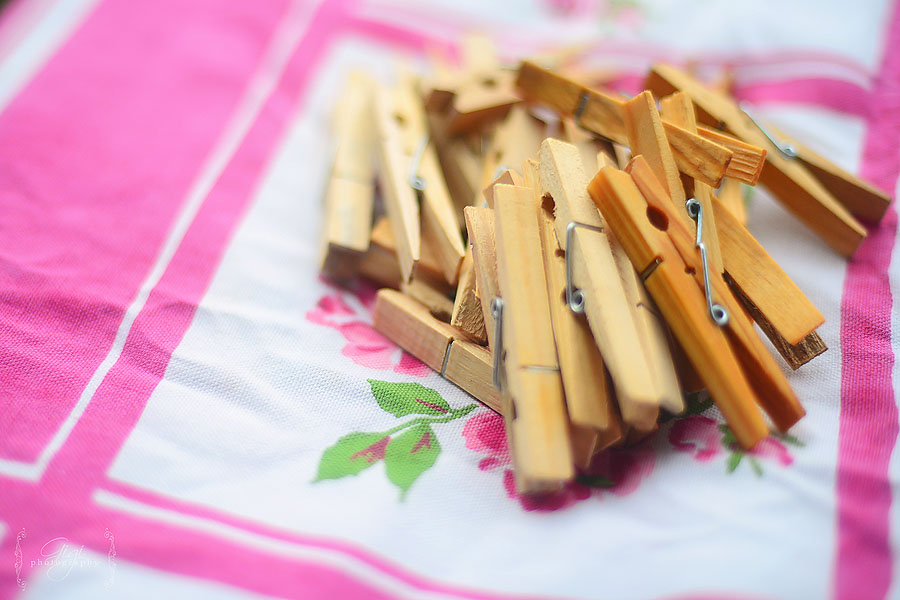 Tears misted my eyes. I could not believe it – but shouldn't I have had more faith?
"Oh my … this is wonderful … amazing … you have no idea!" I excitedly told my cousin, as I dropped the clothespins in my lap. "Just this morning, I prayed for clothespins! And here they are! I needed some and God provided!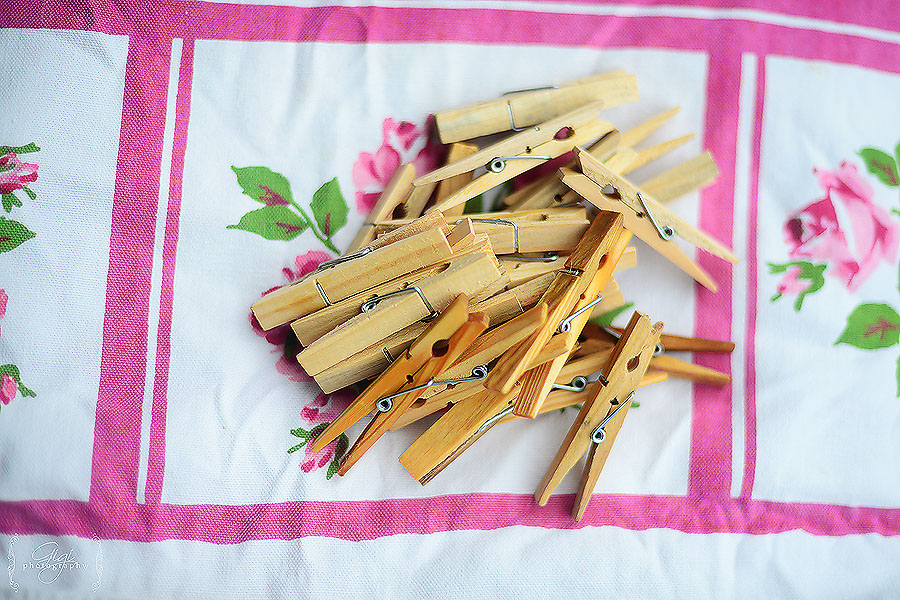 Later that evening, I told my husband about my prayer request and the gift God had sent.
God is so good and faithful – even in the little, tiny details – if we ask.  When I peg up the daily loads of laundry, I will now be reminded of the Lord's goodness —  in the form some simple wooden clothespins.