"If you are cold, tea will warm you;
if you are too heated, it will cool you;
If you are depressed, it will cheer you;
If you are excited, it will calm you." 
~ William Ewart Gladstone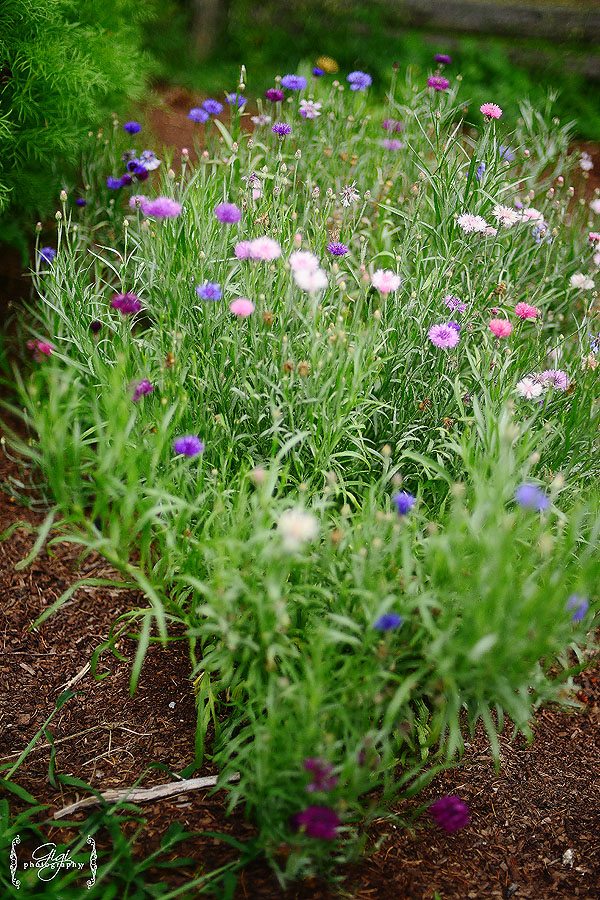 The full and wonderfully rich days of August are upon us. In between cuddling my sweet baby boy, my daughters and I have been busy gardening, harvesting, putting up foods for the winter and drying herbs. Rarely do we have a slow day in the summer. We try to reserve a few hours of rest and reading time in the afternoon – that keeps us all ready for the next task at hand.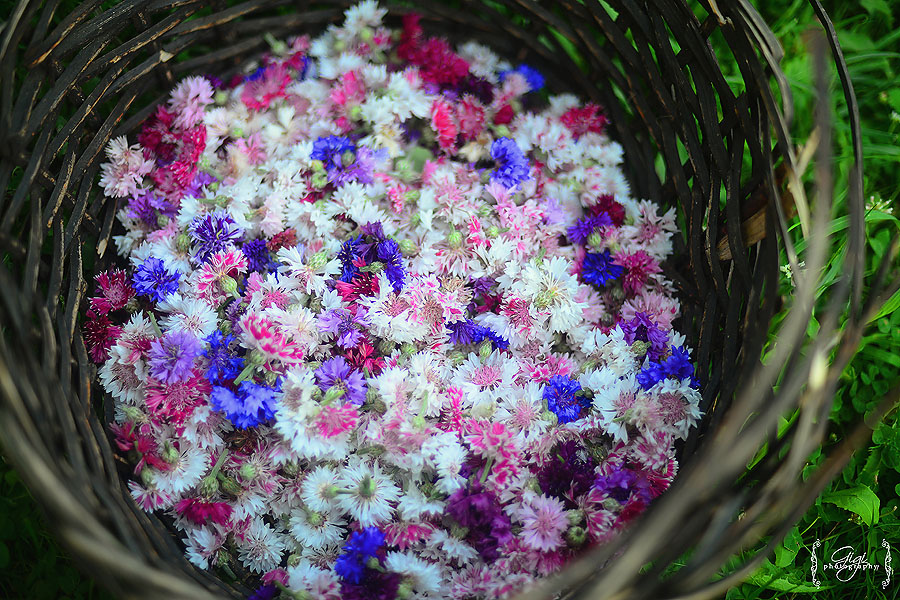 Do you dry herbs or flowers from your garden? This month, I had read about drying herbs in your vehicle. What a great idea! (Just keep a window cracked slightly to encourage air flow.) Since I do not have a dehydrator (in my effort to use less appliances), I decided to try it out. For us, it worked out fantastic –  we rarely use our large family vehicle, with the exceptions of family outings. The hot, dry vehicle ended up being a great location for us to dry our herbs. [If you visit the van right now, you'd see a variety of trays, holding different petals and herbs from the garden. It is rather silly to see.]
This week, I dried most of my bachelor buttons, an old fashioned wildflower, which were growing in my herb garden and as borders around certain vegetable beds in the kitchen garden. Bachelor Buttons, in my humble opinion, do not receive enough attention from gardeners. They are delightful little daisy like flowers that will bloom for most of your summer in a variety of pinks, blues, white and purple hues.  Their unique name comes from the time when young bachelors would wear the flowers in their labels to alert others of their availability.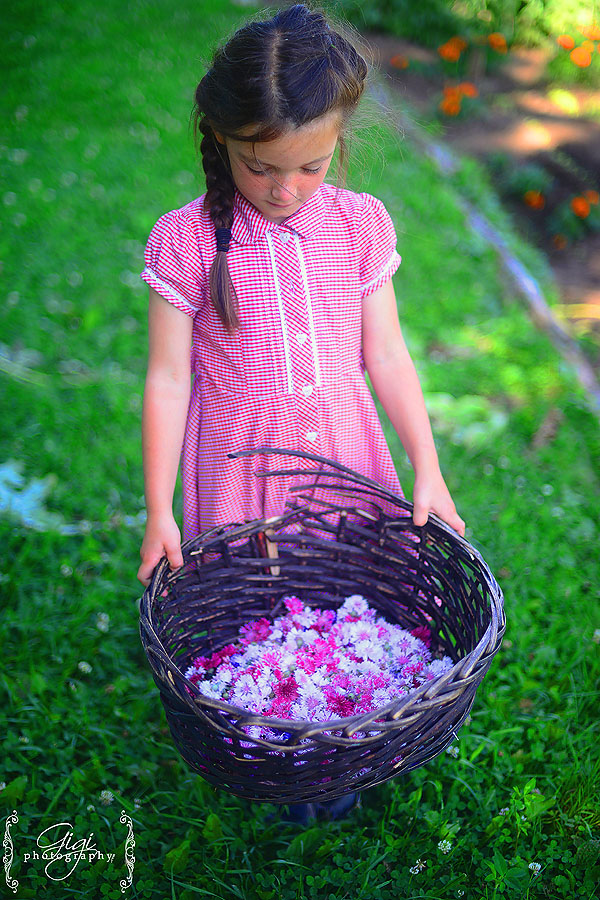 It was delightful tasks to gather the pretty dainty flowers with my flower-daughter, Lavender, knowing we would be using these lovely blooms for tea in the cooler months.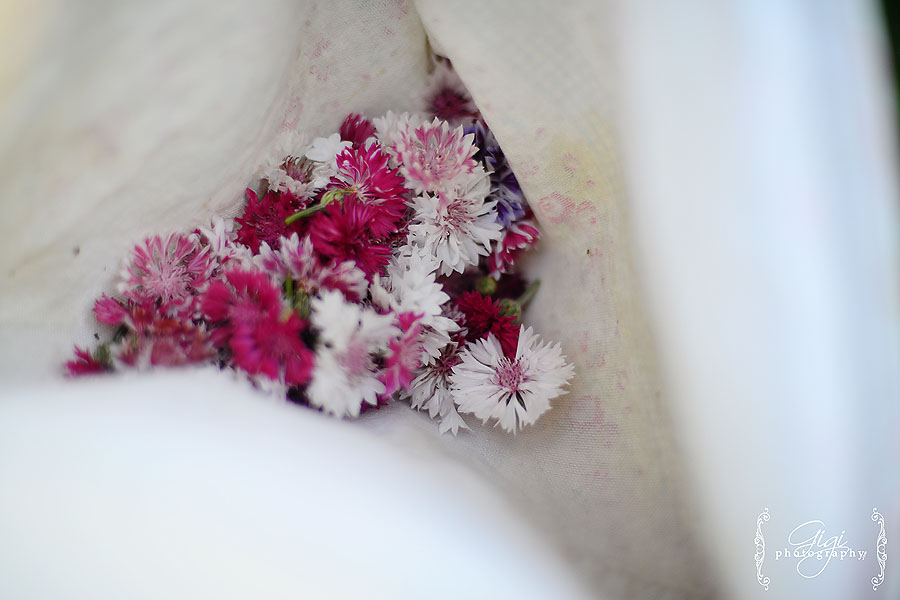 With so many flowers added into our vegetable garden, not to mention my daughter's addition of their personal flower garden and the herb gardens, we have so many busy bees around us at all times. It is an absolute delight to garden with the gorgeous, hard working bees. I cannot wait to see the rich golden honey they will produce!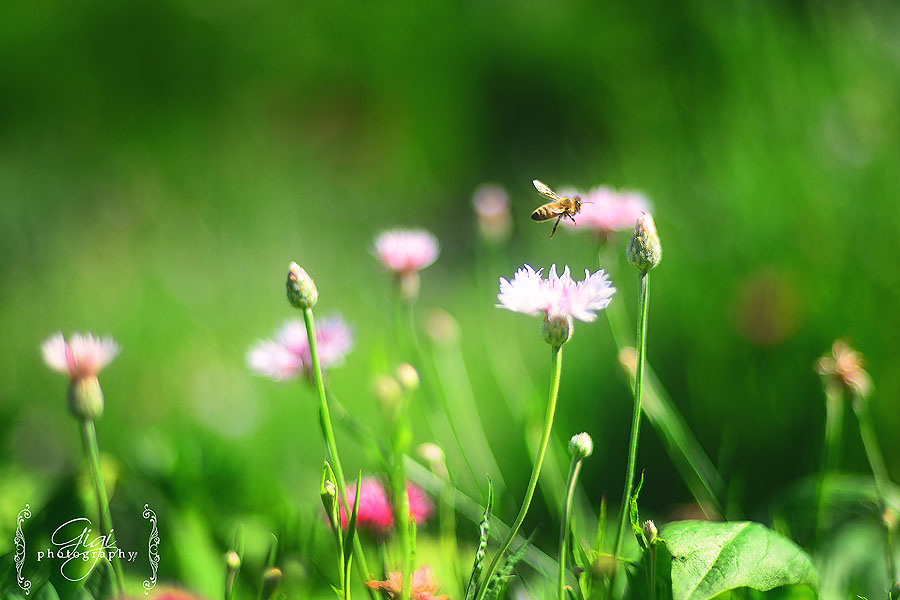 Here is a tray of dried flowers – after a week or so in the hot car. Every time I walked by the car, I would just rustle the flowers buds around a little bit to encourage the air flow.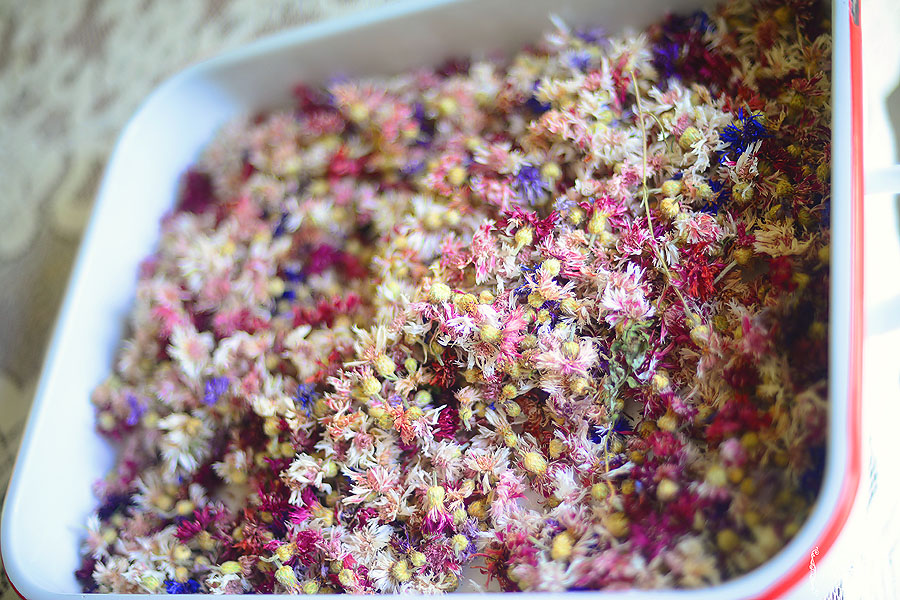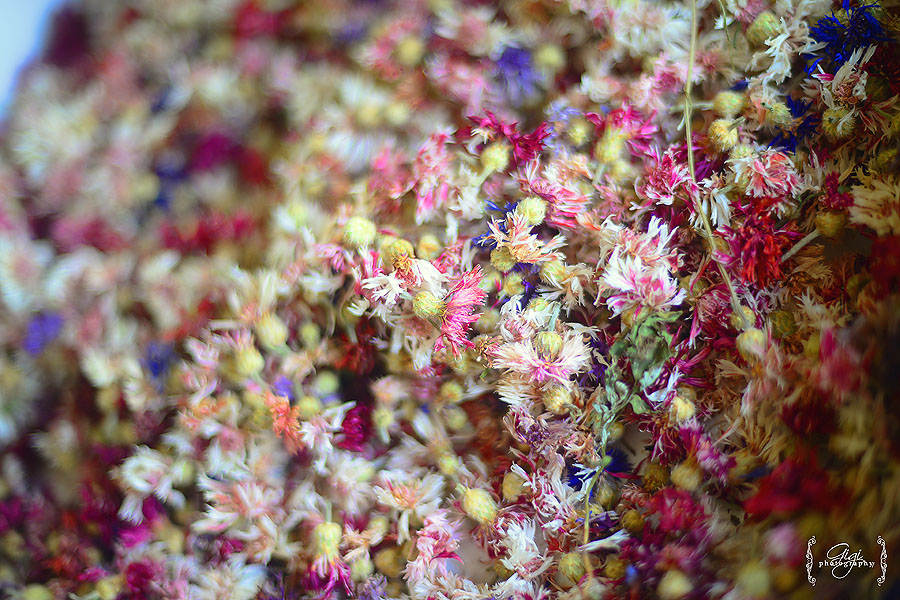 While in a thrift store last year, my eldest daughter spotted this precious tea cups – featuring bachelor buttons! She has since tucked it into her Hope Chest. It was a beautiful find …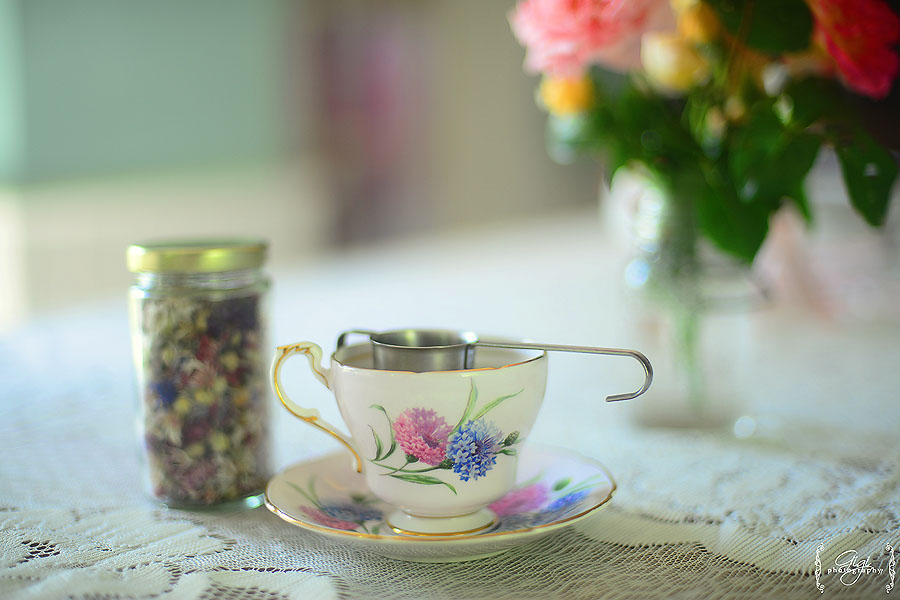 To use the Bachelor Button Tea, simply pour boiling hot water over your filled tea strainer. Enjoy with honey or just as it is – it's a beautiful tea.
The benefits of Bachelor Button tea are many…
"The uses of Bachelor's Button can be traced back to the ancient Egyptians and Greeks who used it for headaches, joint pain, stomach aches and fever.
It can also be used for migraines, as a slight sedative, dizziness, arthritis, colds, fevers, cramps, worms, menstrual cycle regulation, as an antiseptic, psoriasis, toothaches, insect bites, labor pain, infertility, asthma, allergies, tinnitus, nausea and vomiting.
A tea made of the leaves or flowers can be used for colic, colitis, indigestion, colds, arthritis, osteoporosis, bursitis, alcoholism, flatulence, menstrual cramps and tendonitis."
-Health Revelation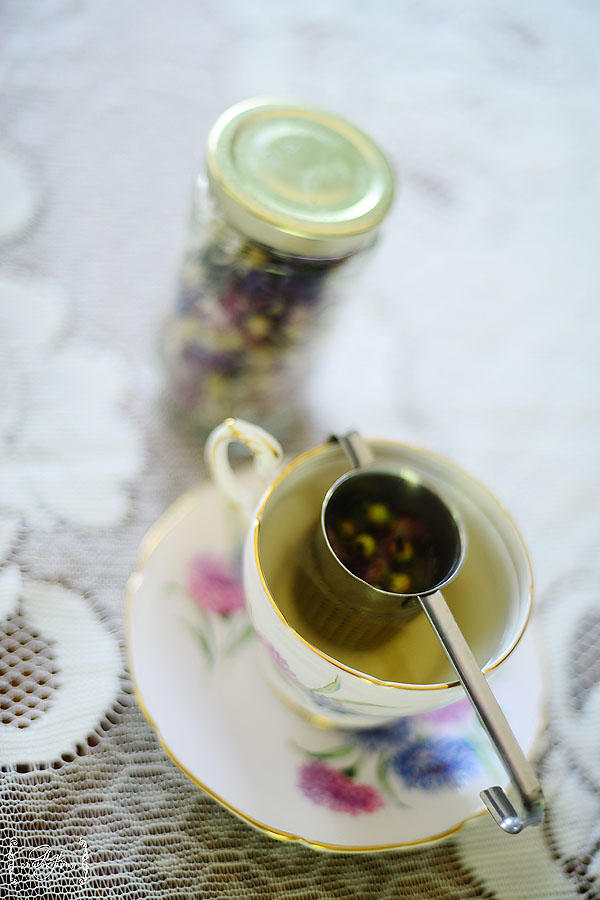 Isn't it amazing how the flowers God has so beautifully decorated our planet also keeps us healthy? Our Heavenly Father surely has blessed us in so many ways … when you plant your gardens next year, do remember the humble Bachelor Button.