When my family first moved into our old country farmhouse four years ago, I was so delighted to find out the kitchen (which was in need of much repair and a major facelift) would indeed fit my beloved Hoosier cabinet …
Gifted to me by my Great Aunt Marie a few years earlier, this precious keepsake was stored away in her basement, patiently awaiting it's new home.
Finally, we had a home that would fit this lovely cabinet!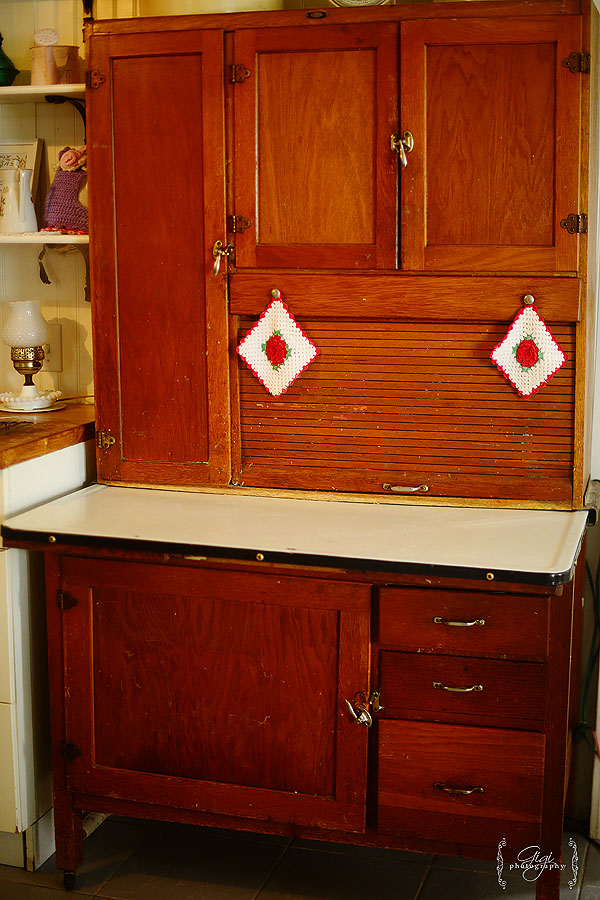 Diane commented on this blog that she noticed my Hoosier cabinet so I thought I would do a little post about my special heritage kitchen piece. It was formerly owned by my Great Great Aunt Dora. It is now used every day by my busy family.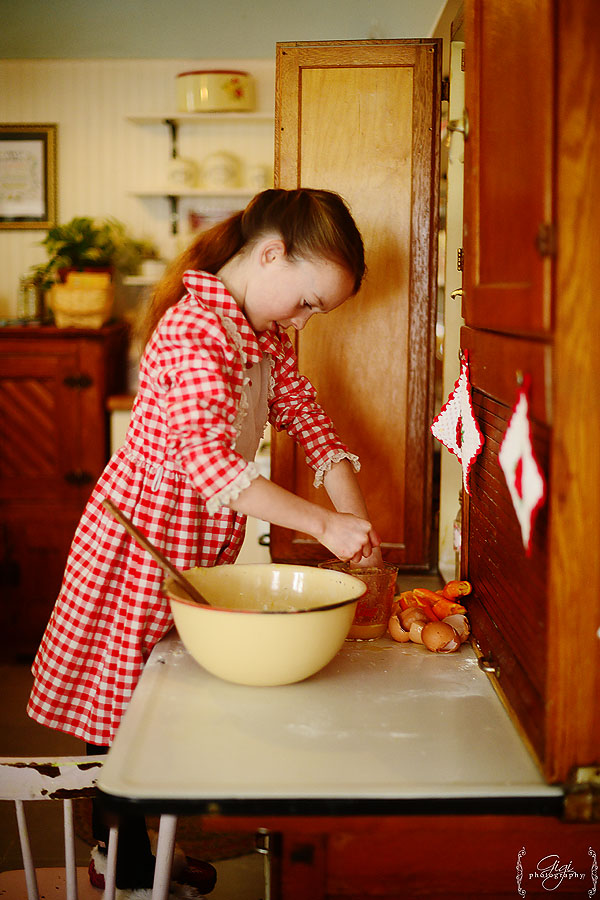 This kitchen tool is so very useful in the kitchen … the enamel board expands to make the perfect work area for rolling out sugar cookies or cinnamon buns, kneading dough or rolling out pie dough for a delicious treat for my family.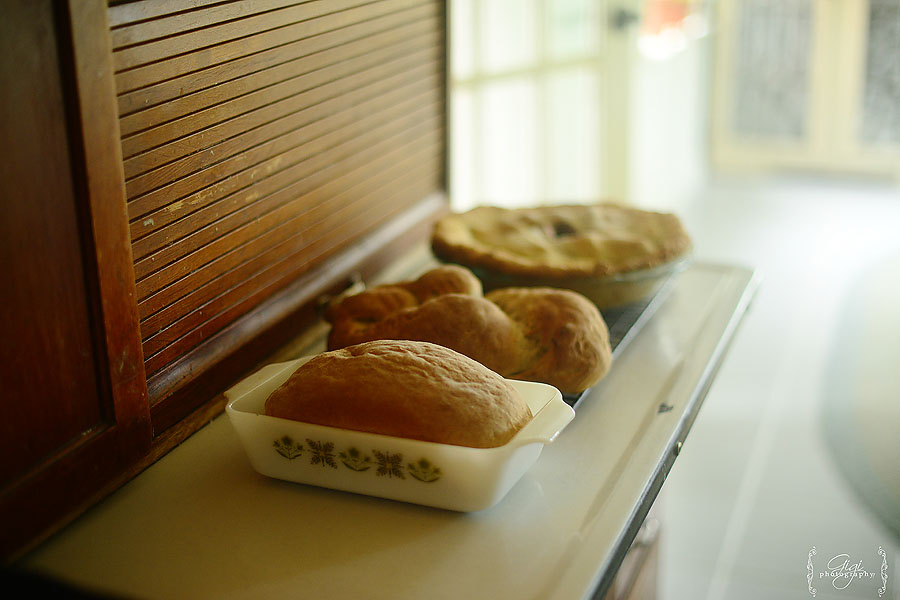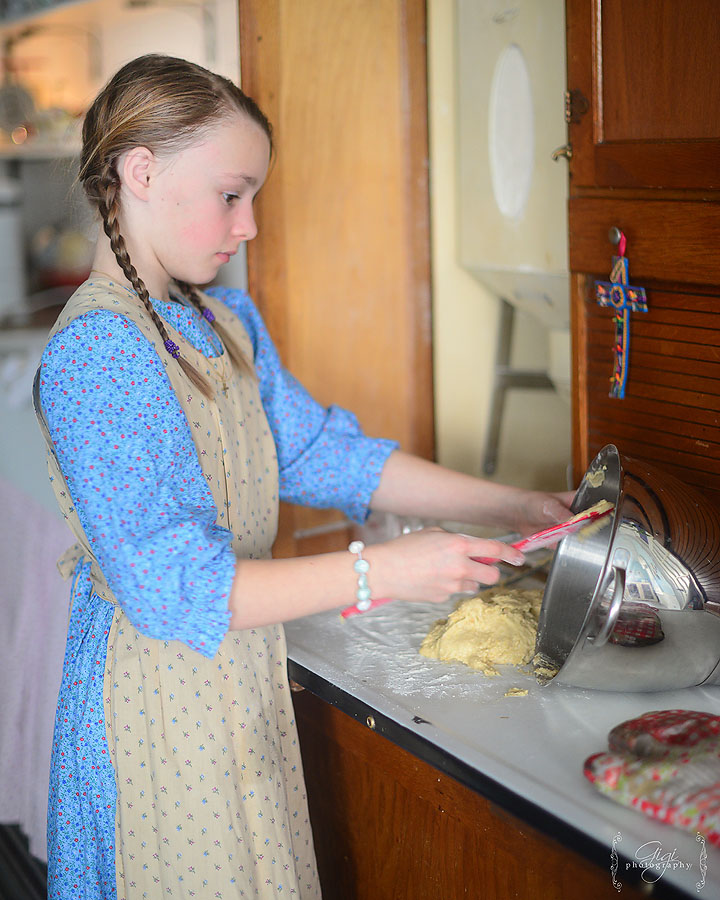 It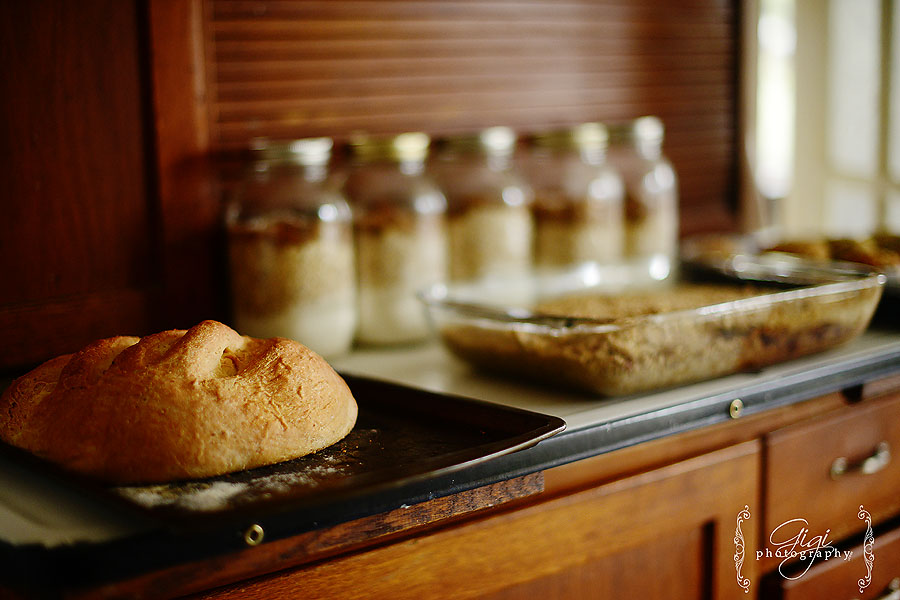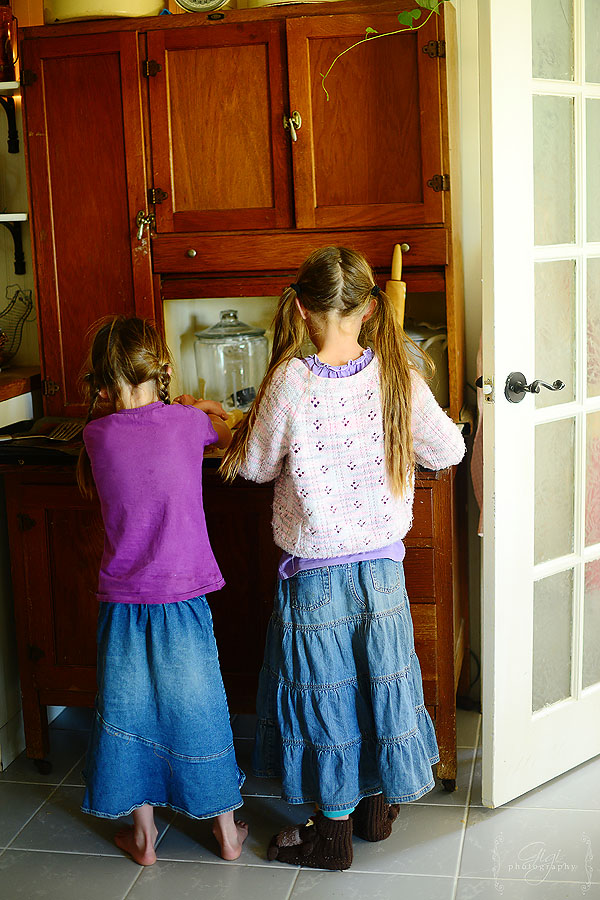 On top, it holds my old pyrext bowls, some measuring cups and some favorite every day recipes, taped to the doors for quick reference.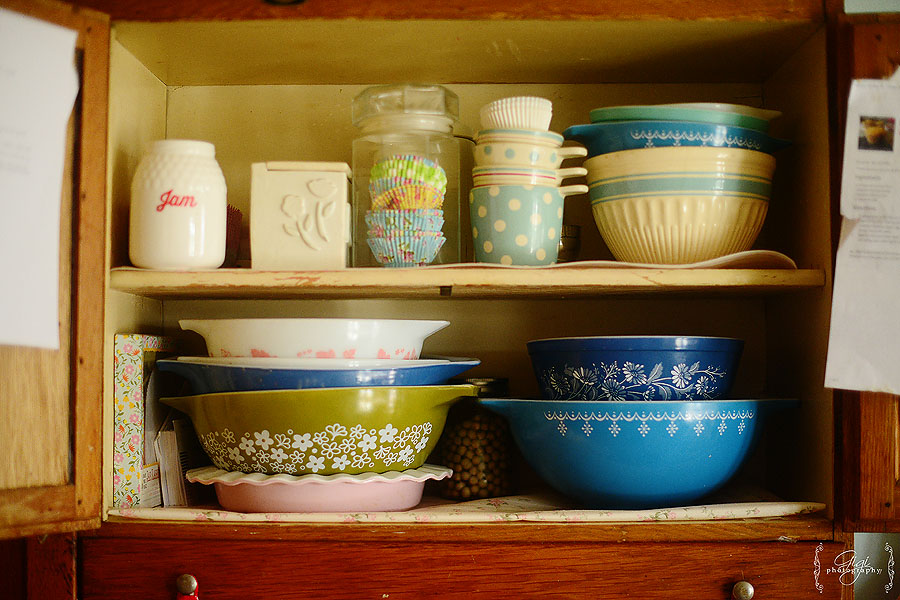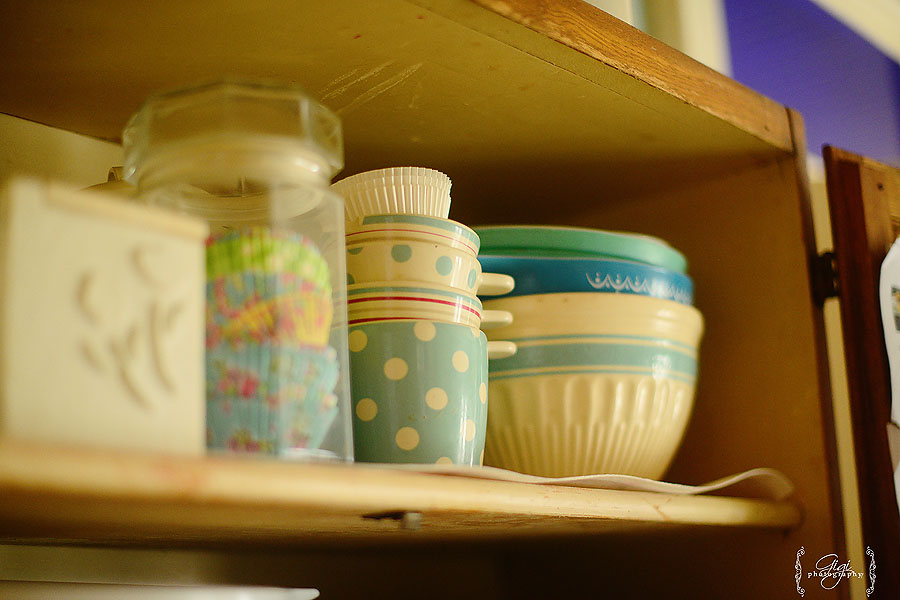 Down below, you will find my muffin and cookie trays, along with various pie plates and cake pans.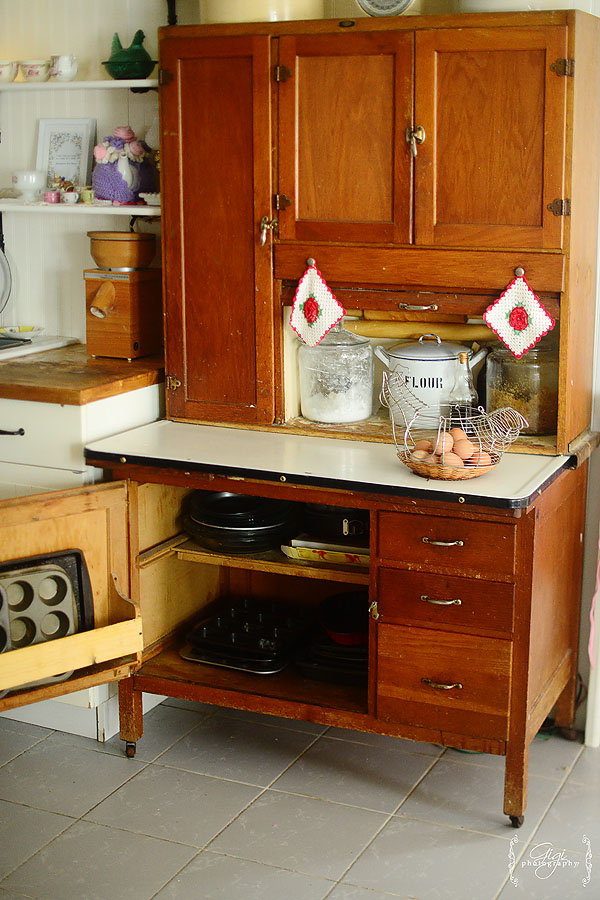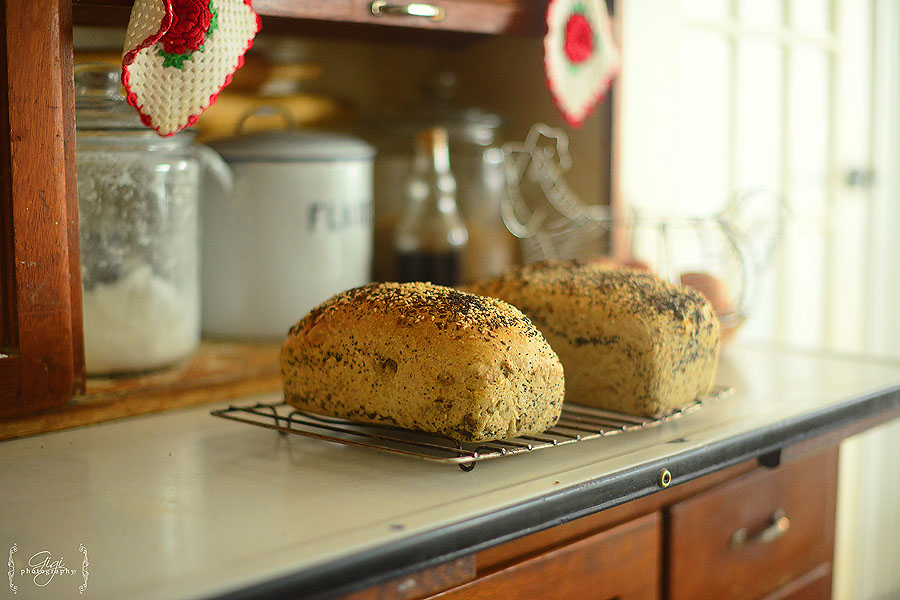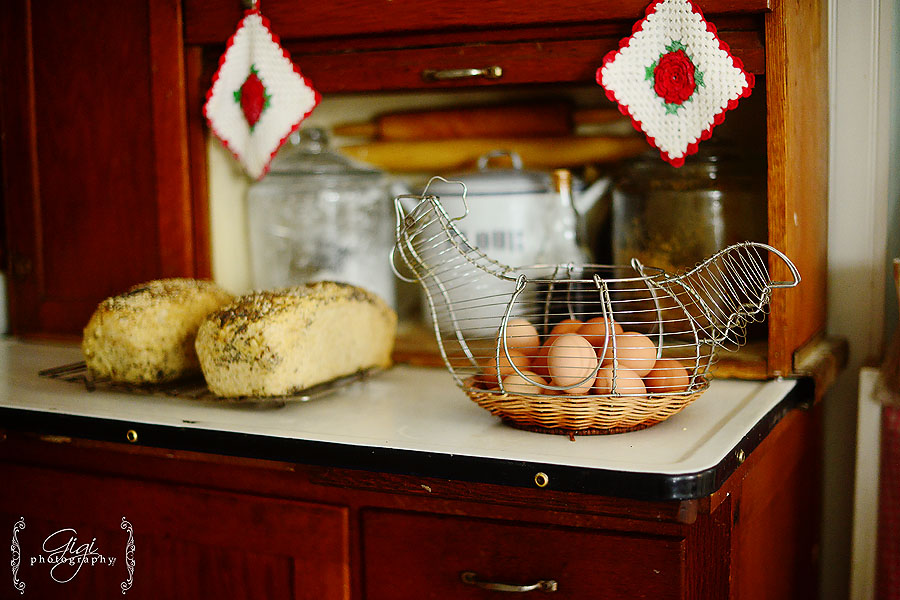 Above, you will find cinnamon, nutmeg, baking soda and powder ready for quick use. It certainly makes a fantastic baking station.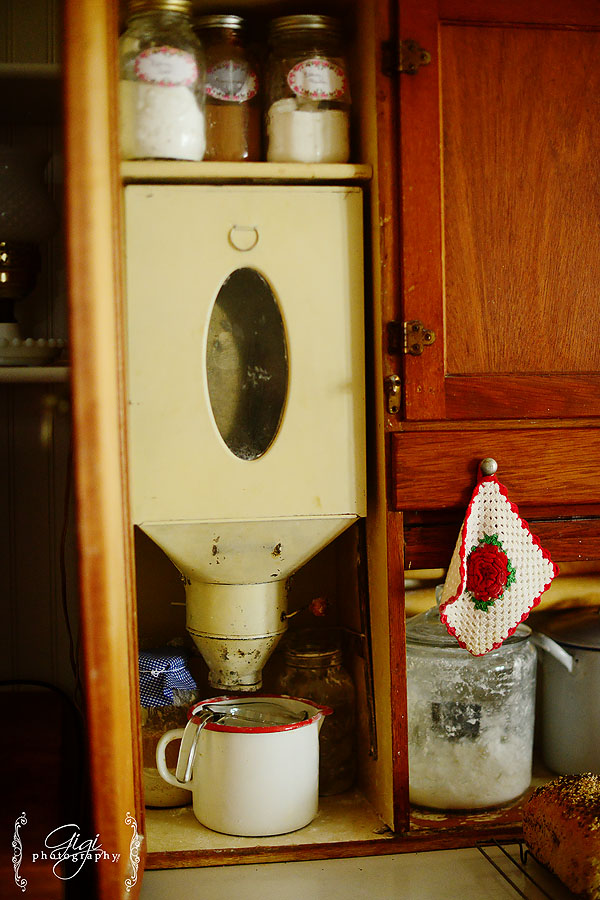 Stored in the middle, you will find my powdered sugar, brown sugar, rolling pins and vanilla.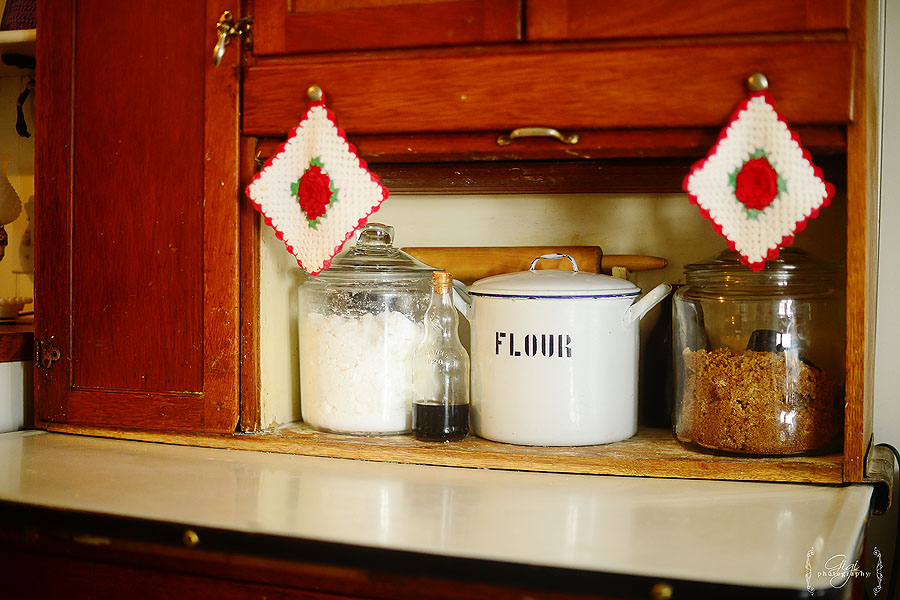 There is even a built in flour sifter  …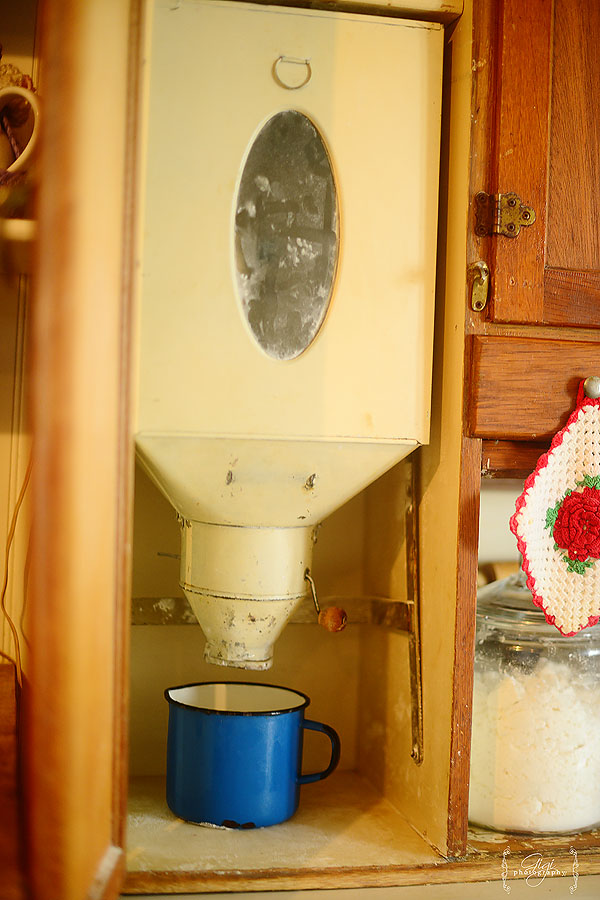 Do you have any special heirloom antiques in your family? Perhaps you use a Hoosier cabinet, as well? I would love to hear about it …