I'm sitting in my creaky rocking chair beside our back room, my granny blanket laid over the back to stop the draft, and a cup of hot tea sitting beside me. It's quiet time in our house now. My two boys are napping and the girls are here at my feet, listening to a Pippi Longstockings audio book. We have just finished reading a chapter from The Jungle Book and before that, we played hockey outside for 1.5 hours. All the children were involved – even Loyal, tucked up warmly in his red sled. I am sure we made too much noise in general but it was great fun. Winter is one of our favorite seasons and we plan to enjoy it for as long as it is here …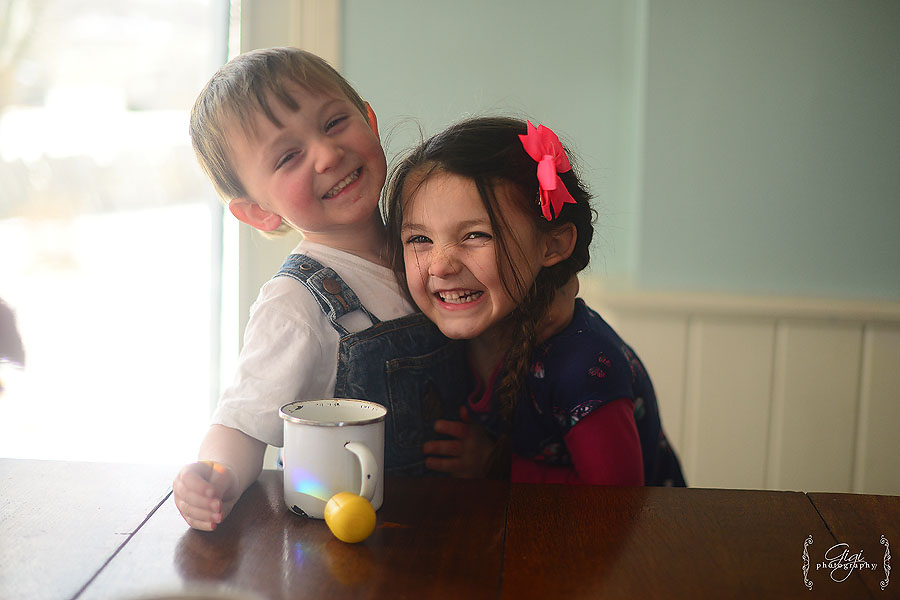 We've had a busy Monday, starting the week, hopefully, on the right foot, working on mathematics, reading, spelling, history, writing, music and Bible … now it's time for a rest …and a cup of lovely tea. I know I promised a homeschooling post, but it is quite a detailed write-up and may take me a bit of time to lay out the details.
Homeschooling is so personal – and what works for one family may not work for another. I would never want to discourage you from your current homeschool practices, and yet, if there is something that would help or inspire you, I am glad and thankful to offer that. I had many a good seasoned-homeschooling friends when I started out on my homeschooling journey and for that, I am very grateful.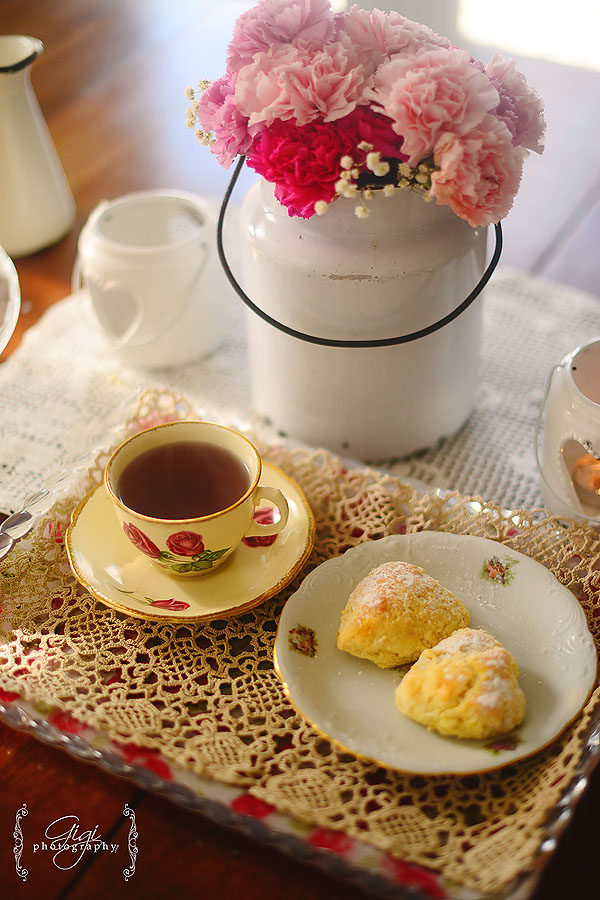 On another note…
I wanted to share with you my favorite type of tea cozy – it was given to me by a dear friend many years ago and has seen a lot of picnics, walks in the field and outings in our big family truck. It is the best tea cozy to keep things steaming hot. I believe it is called a Dutch tea cozy and if you can find one, buy it! It is a gem! I have never seen them in a store, but I have fond memories of my Dutch schoolhouses teaching, bringing her Brown Betty teapot, filled with piping hot dark tea, in her padded Dutch tea cozy, to our one room schoolhouse each morning.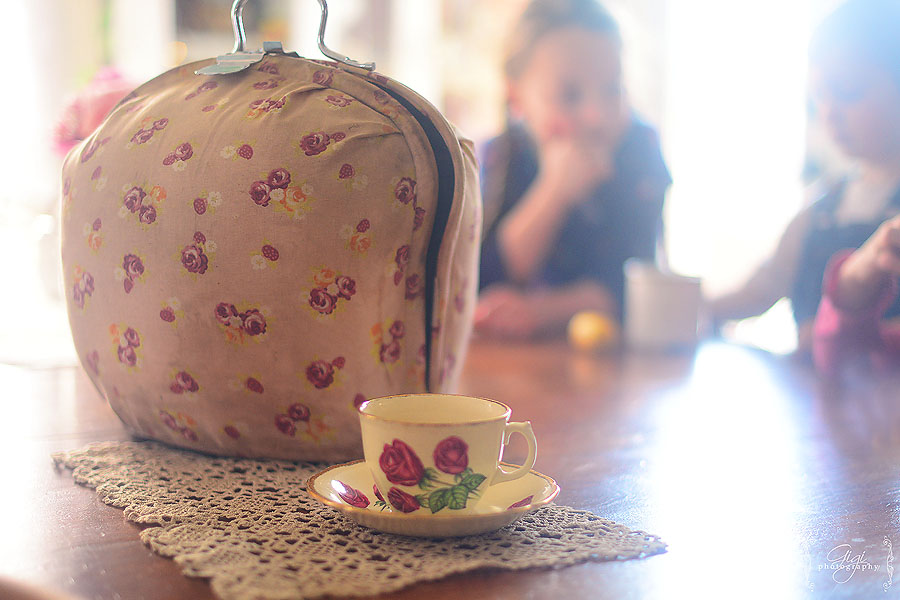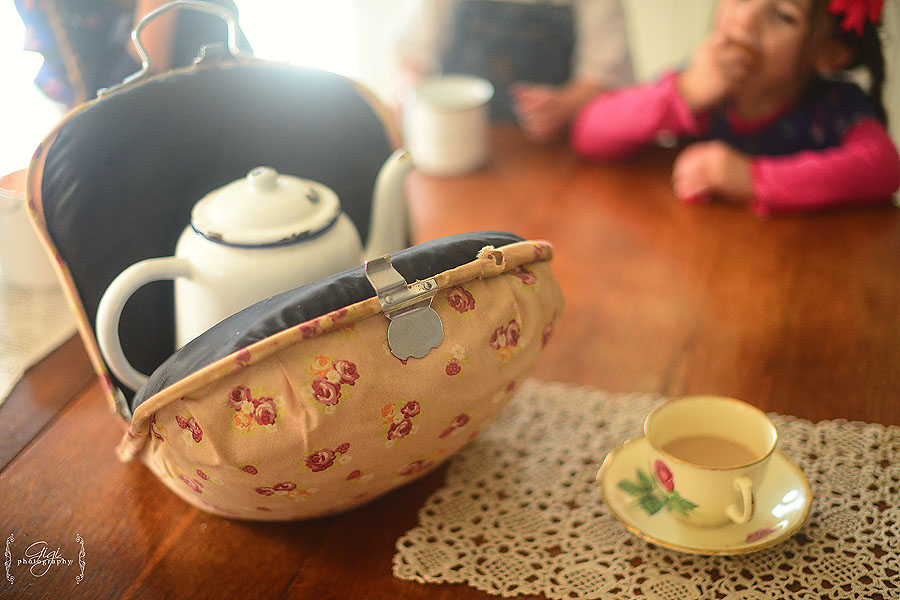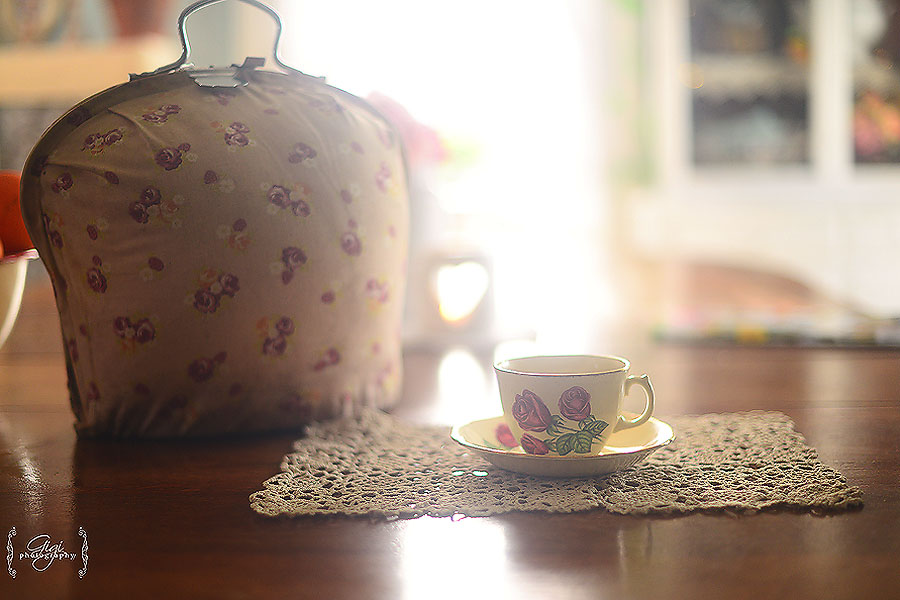 I have been studying meekness for the past little while and it has been extremely challenging, wonderful and insightful. I hope to do a post on this soon, as well.  My dad made this stand  – it is the perfect Bible holder for the kitchen counter.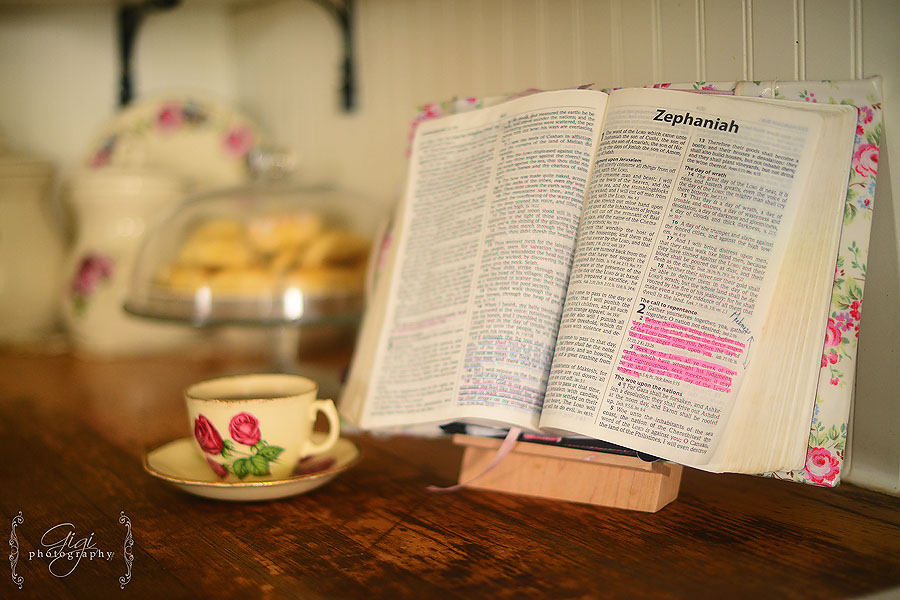 Now, shall I share the recipe for the lovely (heart shaped) scones? I found it in the Teatime magazine, which I have been enjoying reading over the winter months.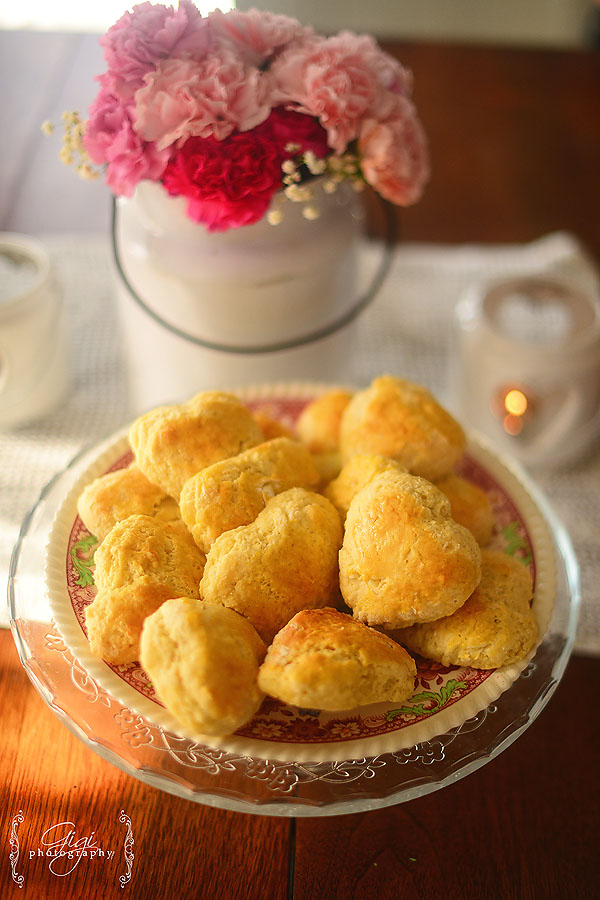 Teatime Classic Scones
1 2/3 cups of flour
3 1/2 teaspoons of baking power
1/2 teaspoons of salt
1/4 cup of softened butter
2 tablespoons of sugar
2 medium eggs, divided, beaten
6-7 tablespoons of milk
Preheat oven to 450 (or if you have a wood cookstove like me, just prepare a nice roaring fire).
In a large bowl, whisk together flour, baking poder and salt. Using your fingers, rub in the soft butter as lightly as possible until the mixture resembles bread crumbs. Stir in the sugar.
Add one egg and bind the mixture with a fork. Gradually add a few tablespoons of milk to form a fairly stiff dough.
Turn dough out onto a floured counter, gently kneading by patting dough and folding it in half 3 or 4 times. Roll out dough to a 1″ thickness. Using a small round cutter, dipped in flour, cut out as many scones as possible from the dough. Press cutter straight down and try not to twist it.
Place scones, almost touching, on a baking tray lined with parchment paper.
In a small bowl, whisk together remaining egg with 1 tablespoon of milk. Brush mixture overtop of the scones.
Bake until lightly golden colour.
Enjoy with jam or a dusting of icing sugar as a special tea time treat.