The past week has been a very busy week for me in the Gigi world – so I wanted to ensure some quality time was had with my girlies … so today, I promised them we would make some Pinkalicious cupcakes. 
Yup. Me. Bake. No judging people! Really, I DO try once in a while!
We looooove to read in this house and one of our favorite bedtime stories is Pinkalicious …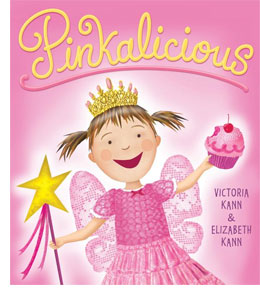 It's a wonderful story about a little girl who eats too many pink cupcakes and turns pink herself! We love it (thank you, Tamara, for buying it for the girls!). So we decided it was our turn to make Pinkalicious cupcakes. If you have a little girl in your home, you HAVE to buy this book (and check out the website that has Pinkalicious recipes, games and awesome stuff for your little girl!)
My five year old (Lacey) is the pink girl in this house, second to mommy, so she was super excited for our cupcake adventure!
And man, she can crack a mean egg.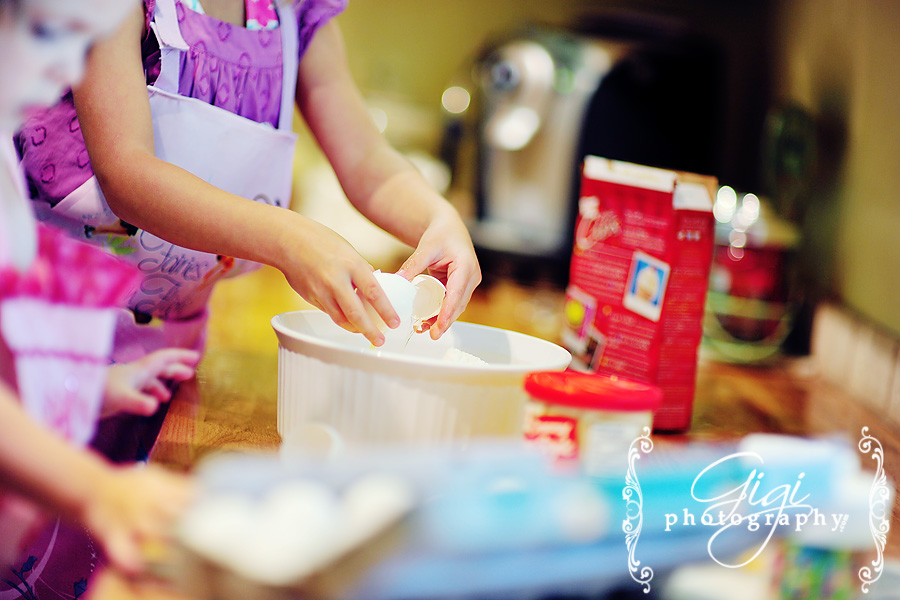 Oh, yes, as you can see, I cheated. Boxed cake mix. And premade icing. Well ……. I added the pink food colouring, thankyouvermuch!
And yes, lots of pink supplies on hand!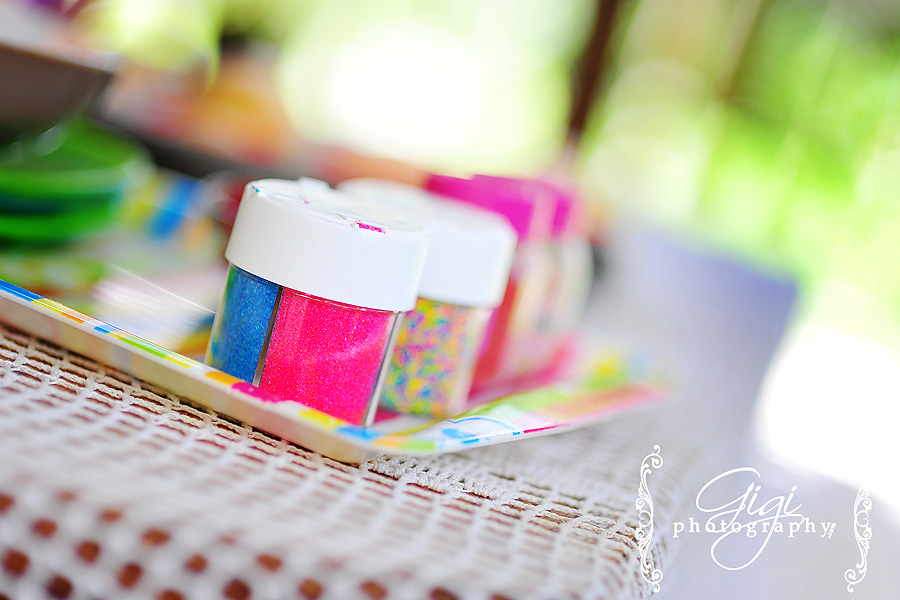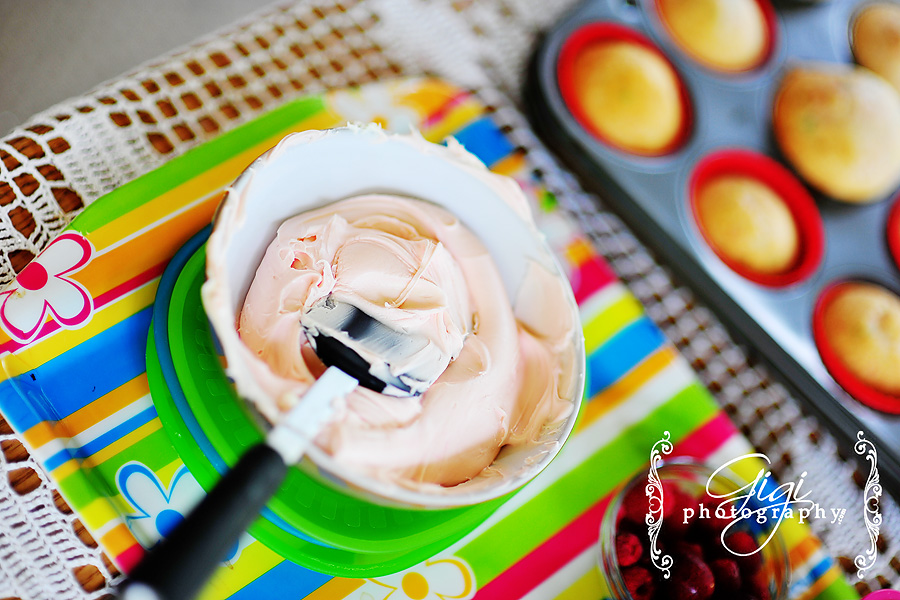 Lacey stayed as close as possible to recreate the Pinkalicious cupcake from the storybook …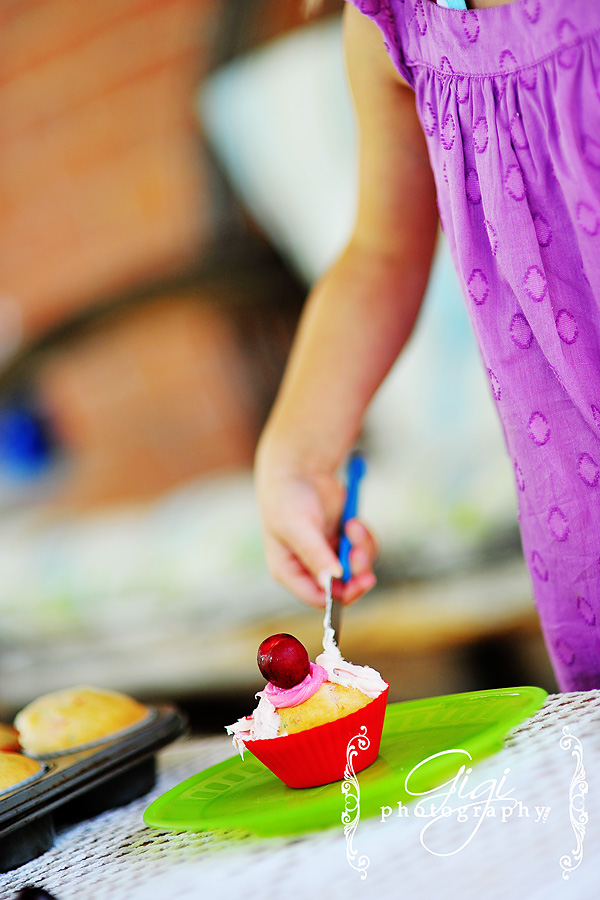 Lacey's cupcake (pre icing) …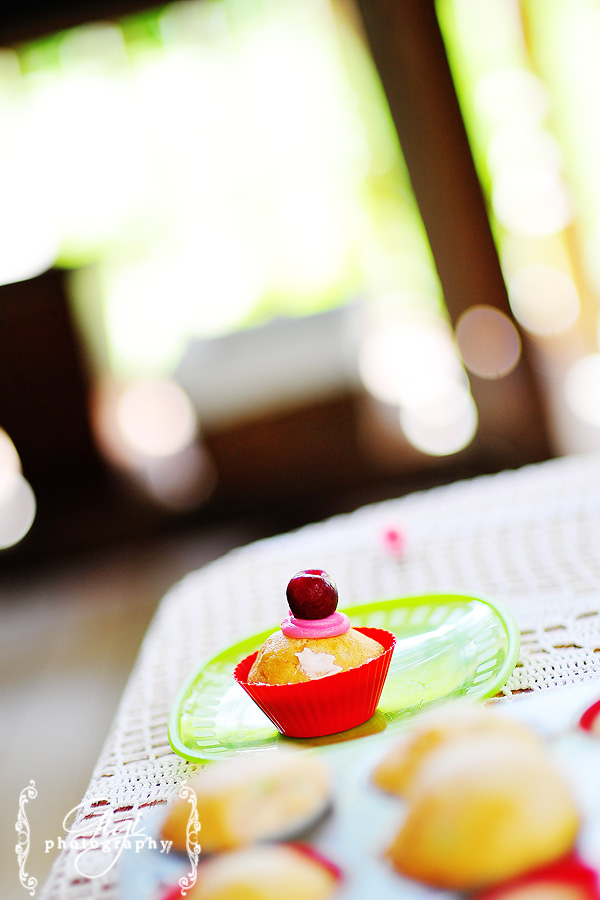 The real Pinkalicious cupcake: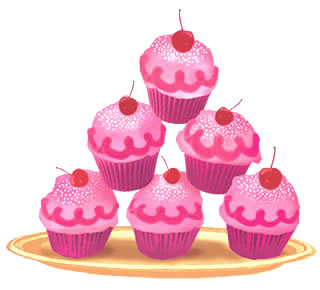 Lyla was excited about the pure fact that there was sugar involved. Her pattern strayed far from the pink plan – just mountains and mountains of sparkles. Any colour. Any amount.  So long as it tasted sweet!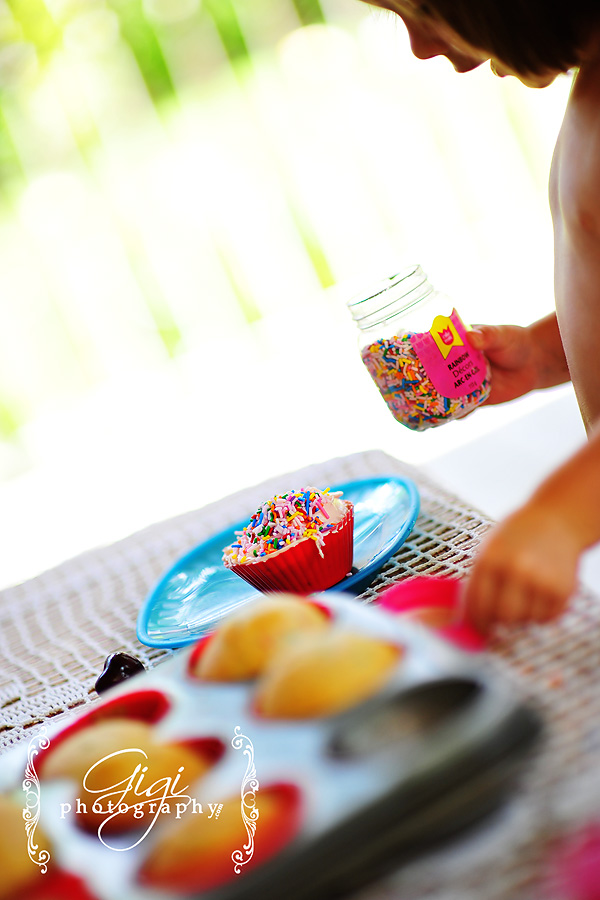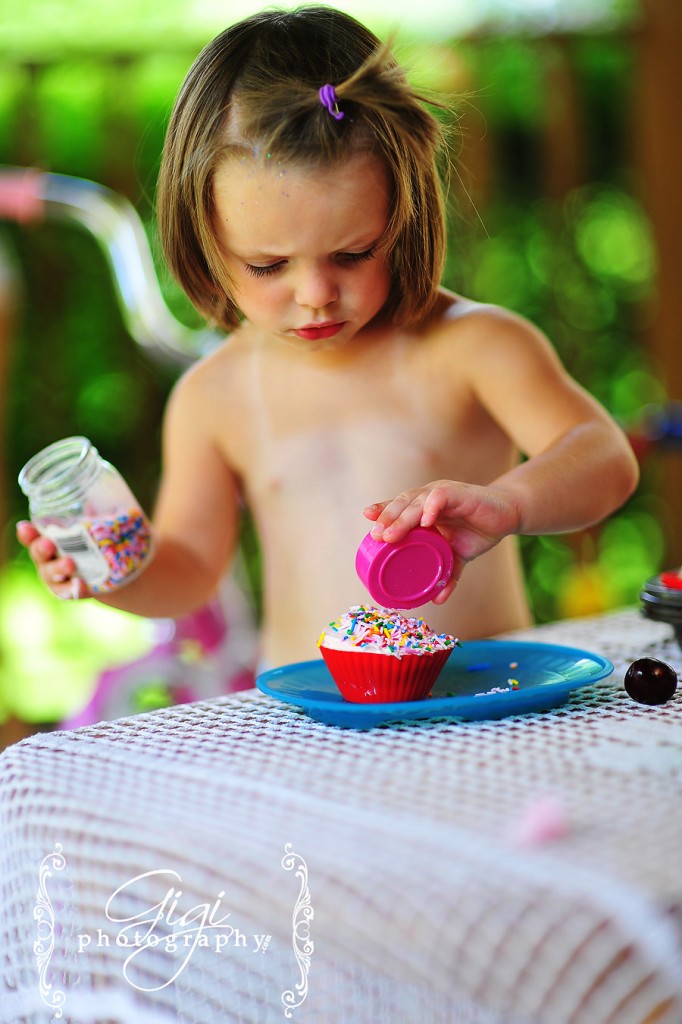 Lyla was quite proud of her little creation …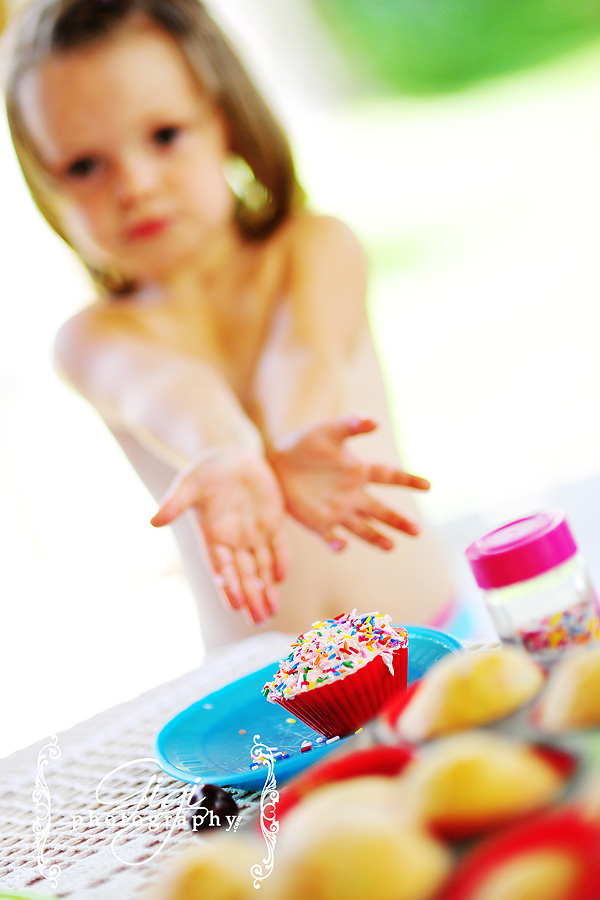 Melt my heart … such sweeties … (Hmmm. Do you see the sparkles still in Lyla's hair? Yup, that's from her birthday party at the beginning of the month … and the sparkles are still there … crazy … I knew they wouldn't come out easy!)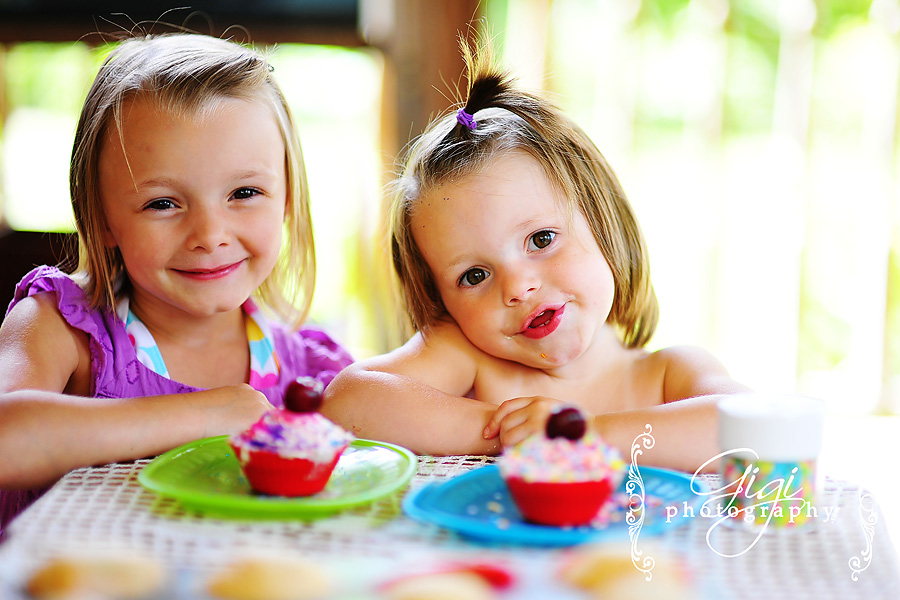 Lucia woke up from her nap to find the pleasant surprise of cupcakes at her disposal …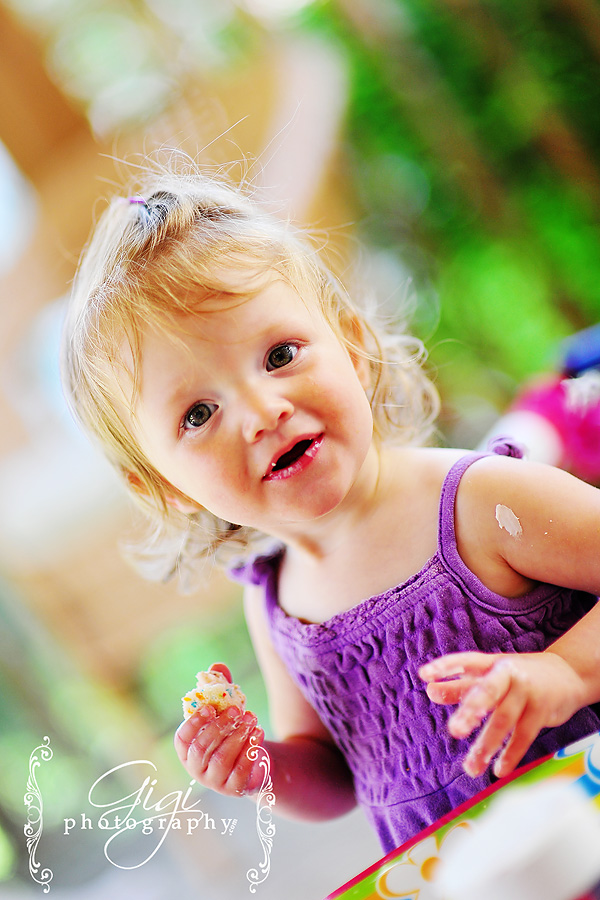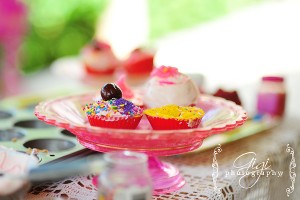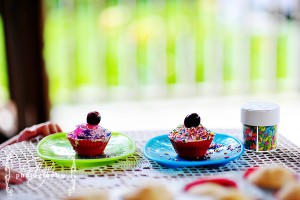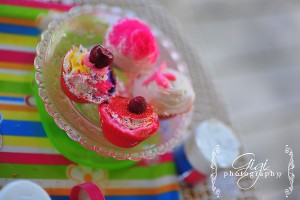 And the second best part, next to eating the yummy cupcakes? Washing off with the hose!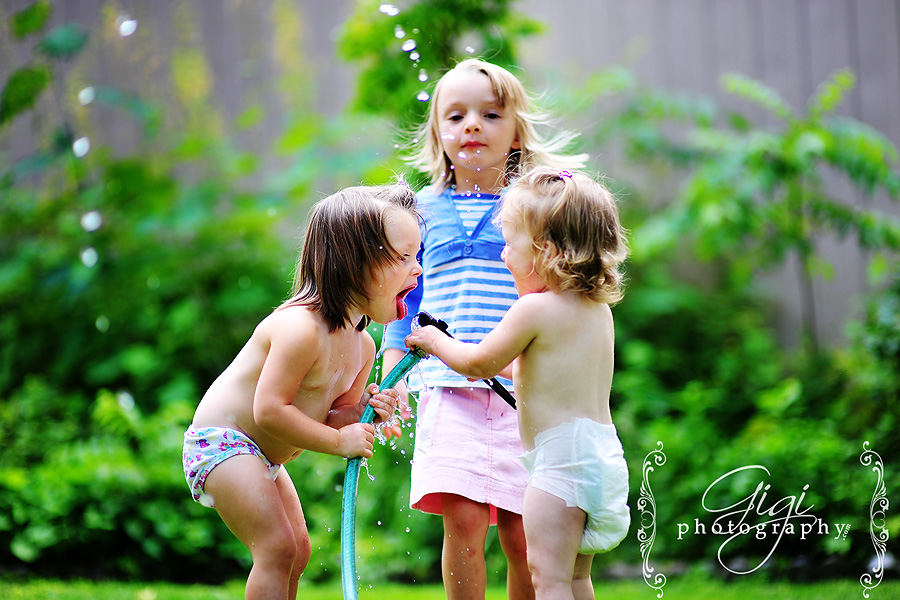 Nice soggy diaper, Lucia. 
I think Lyla was thirsty, eh?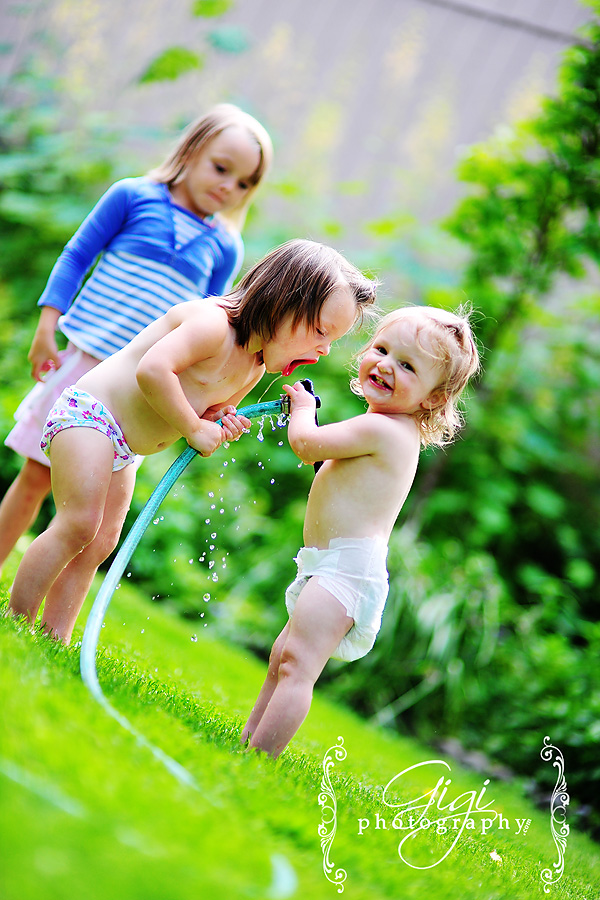 Now to celebrate the end of a fabulous week, let's do a cupcake themed giveaway!
Yeahhhhhh!!!! I recently discovered this scrumptious online shop and knew it would be a fun giveaway for the blog!

Bead Passion is the sweetest online shop where you will find scrumptious cupcakes, delicious desserts and tasty treats – all 100% calorie free! Handmade from polymer clay, each piece is custom and individually created to be a necklace, pendant or even a bracelet.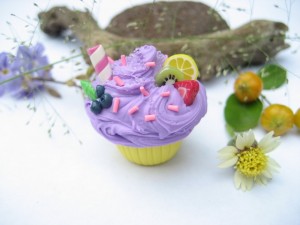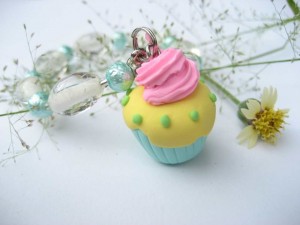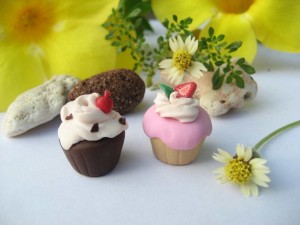 If you are a cupcake lover or know of a friend who is, enter this week to win a charming pendant from Bead Passion … all you have to do is leave a comment here on this post and your name will be entered for the draw. 
Have a Pinkalicious day!