So, WHERE have I been over the past week and a bit?!?! Oh my gosh.
Yes, well, first we had our five day family getaway (nothing spectacular, just a family RV trip to Niagara Falls) and then when I got home, I was shocked and frustrated to find out my internet was no longer working.
Yes, folks. To me, that is like being without water. Or coffee. Or chocolate.
I just NEED my internet – especially to keep in touch with clients, place orders, upload proofs and galleries … you get the idea. 
Anyhooo – I am online  – FINALLY. 
And I have a TON of catching up to do. Go figure. But I am back and just wanted to let my clients and readers know that I will be getting back to you as soon as possible. If you want, send me another reminder e-mail if you are waiting for something so I can ensure I have not forgotten anyone. 🙂 
And so just for now, for the very patient client who has been WAITING forever for her sneak peek, here is just a sample of your sneak peek because I want to dedicate a full post to you shortly. 
Her boys. Ahhh, brotherhood.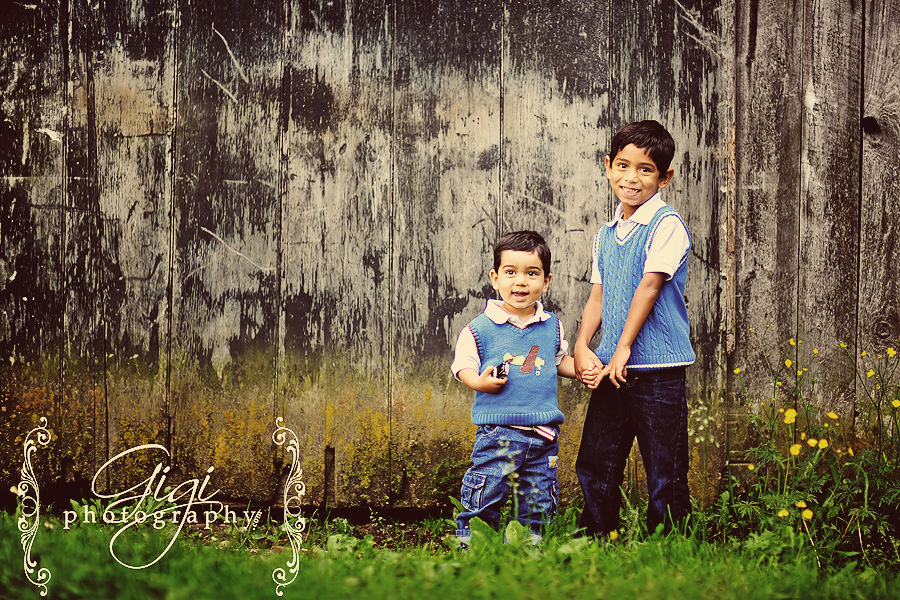 I'm off to a shoot at the beach now … will be posting lots of sneak peeks and news later on! If you're waiting on a gallery to go live, that will happen shortly, orders are being placed and e-mails will be returned!
Thanks for checking in!