Wow … It's been a mad whirlwind of setting up a new house, paining rooms, sorting through boxes and then moving things back into boxes are rooms are ripped apart and changed, 3/4 of a floor being cut open for piping, a furnace that would stop working, electrical issues, severance issues, three out of five girls down with the flu, a ripped out kitchen and still no laundry (it will be a while yet before we have it hooked up – my poor husband has to crawl through tiny dark spaces and figure out new piping … in his spare time) …
But we're getting there …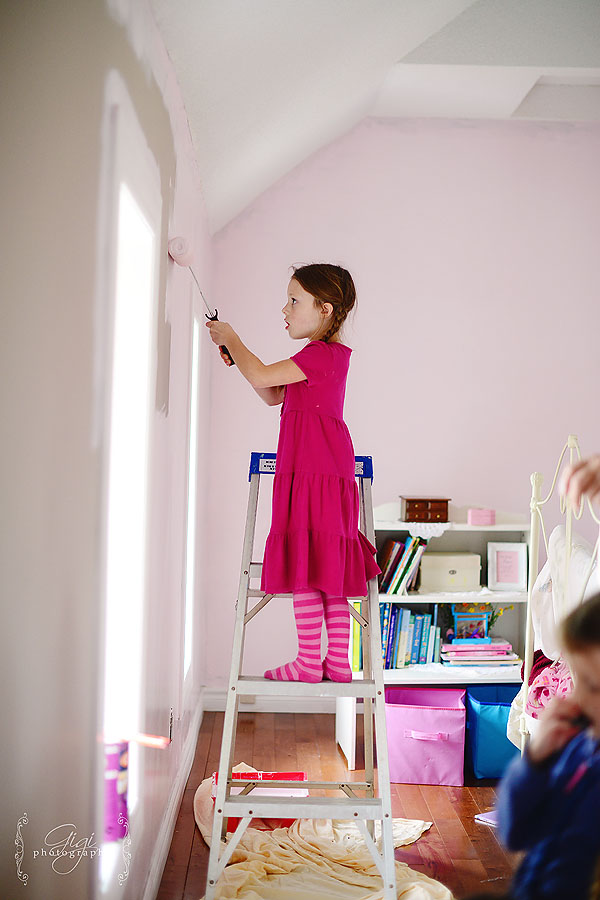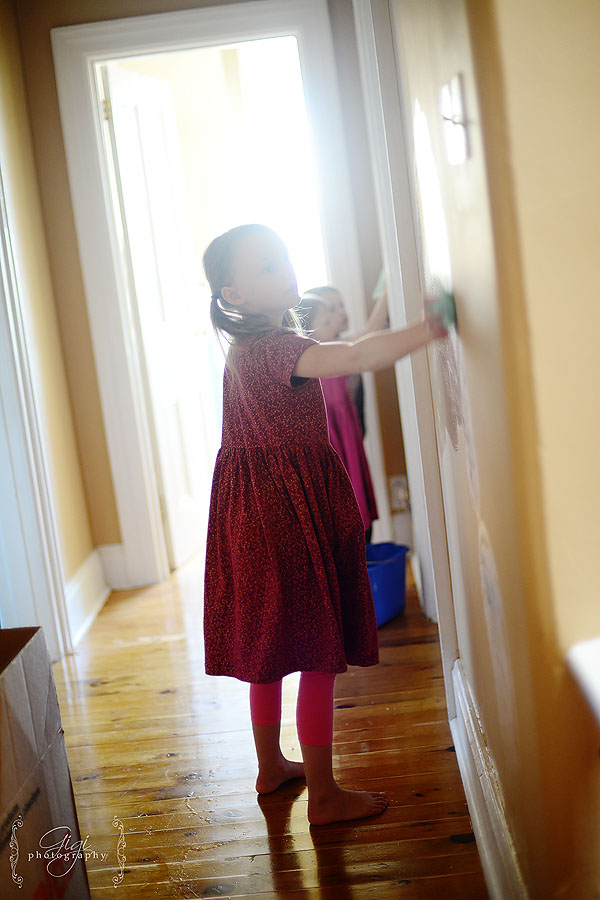 Everyone is pitching in … and we have been VERY blessed with fabulous relatives who are helping us along this journey. Thank God for awesome parents!!!
This, as you can see below, is my Bumblebee Kitchen with lots of yellow, white and black … complete with 1970s cupboards.
Well, this all came out rather suddenly … we started by ripping out the top cabinets and realized it all had to go … [but certainly you can see how lovely this kitchen COULD be? I do love the size and the light of this room!]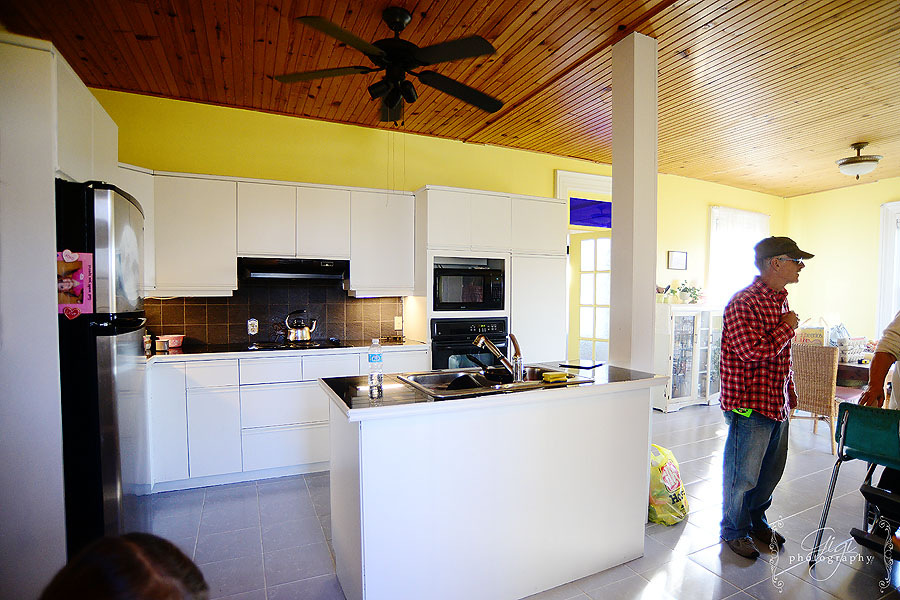 ….. and so ….  go, it did … it was quite the week. And now we are 3/4 done … I will show after pictures when it's all set up! We're still waiting on a fridge and stove and a few other things, like cupboard doors!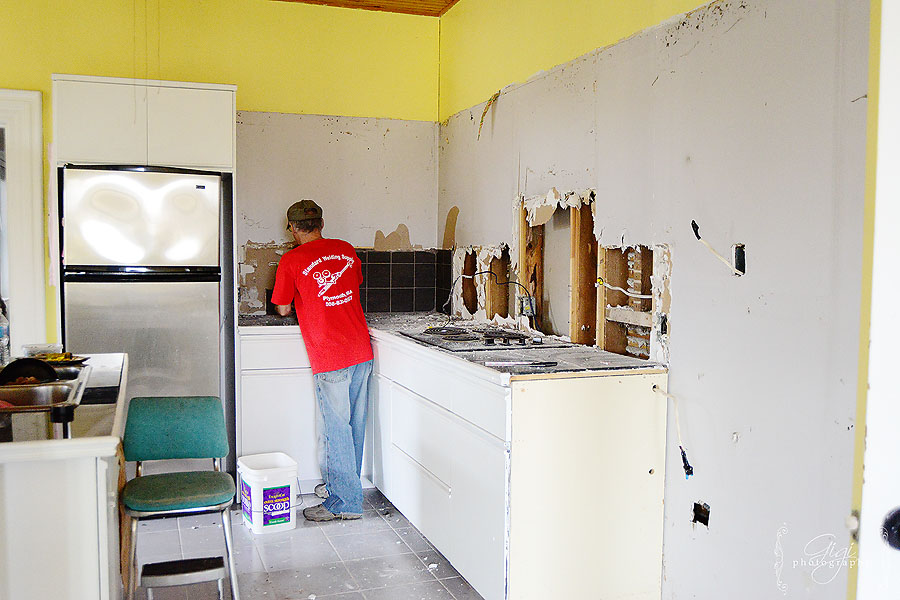 I can't wait to see it all come together … but I get a feeling this is a journey, not a destination … 😉 So far, I'm still in love with this home and the country setting. It's wonderful and quiet and completely peaceful.
The girls and I were thrilled to look out last week and see this BEAUTIFUL, large incredible rainbow spread out across the sky …. it was awesome and filled with promise …  thankful for this messy, interesting, somewhat frustrating, but lovely new chapter of our lives …