There is joy in every day. There is a gift in every moment.
There is always something for which we should thank our Heavenly Father…
Today?
A sweet little gift from the Creator of the skies and seas…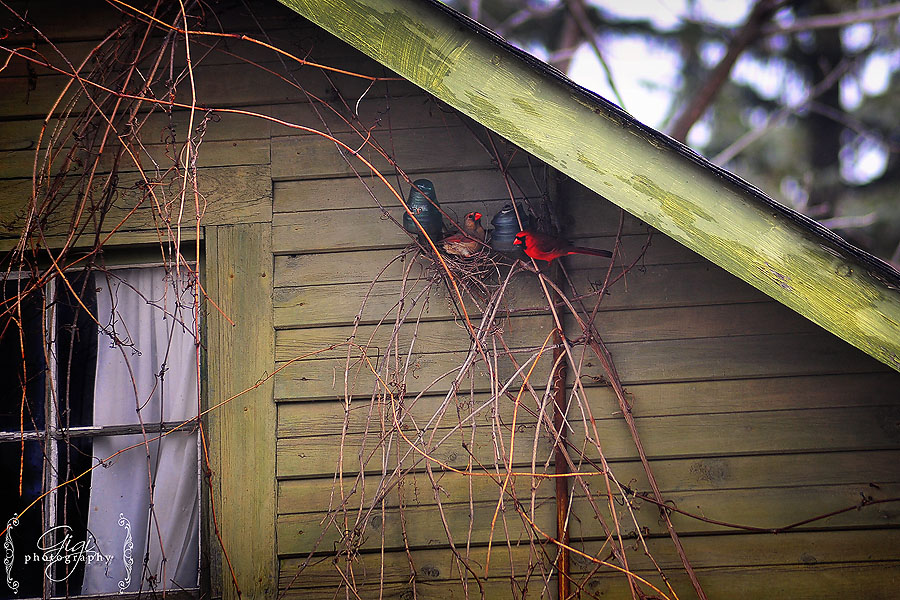 …this hard-working pair of beautiful, dedicated cardinals who have decided they will use our barn as their location for the cozy nest this spring …
Together, they have been scouring the ground to find pieces of tiny wood and straw, vital to the creation of their nest, their home for their future fledglings …
The mother bird, tending to the nest, pushing twigs and sticks around to create a safe, snug home for her eggs …
 … the male bird, watching carefully to prevent predators – an abundance of black pesky crows and tricky squirrels – from coming near their nest …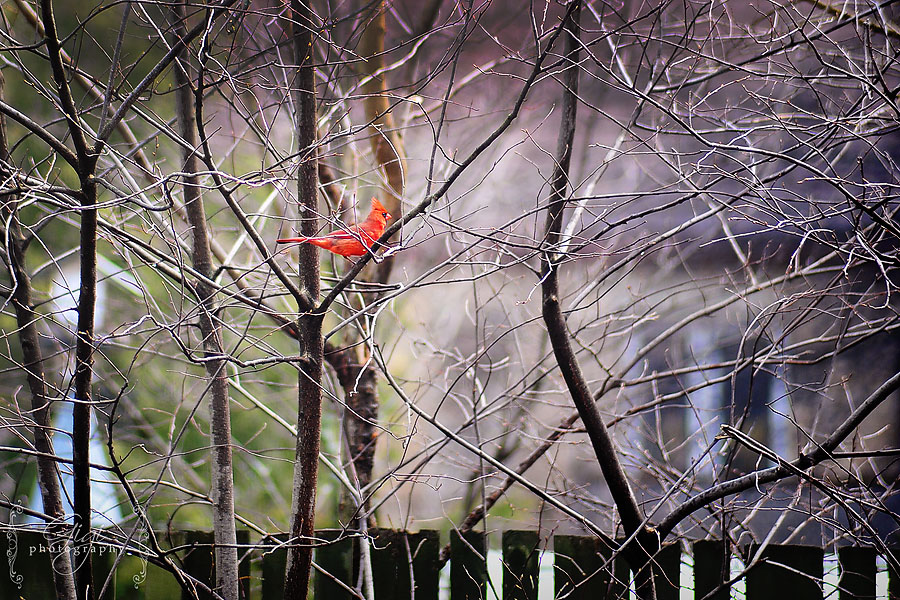 I've always loved nature …
as a little girl, I would spend hours in the fields behind our house, climbing wild apple trees and playing in the cold, winding creek …
and I believed every little field animal, brown mouse or slimy frog I found was certainly a friend indeed.
There's something very special about stopping in a busy, noisy world and observing God's quiet creation, nature, and all the beauty it holds.
So, after realizing our backyard was home to these beautiful cardinals this spring,
it was only a matter of time before we needed to build a bird 'blind' in our backyard.
The girls were and are so excited to learn about these little feathered friends …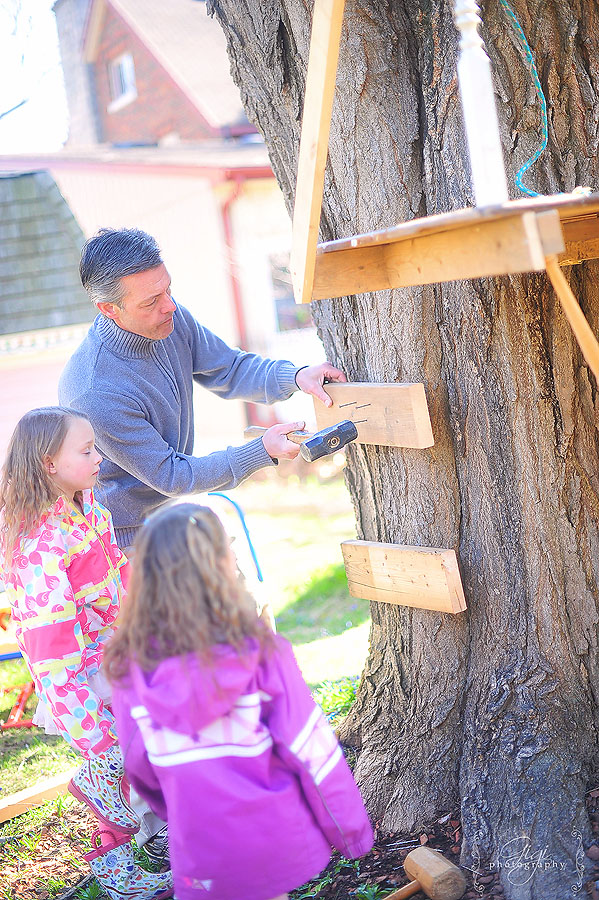 Of course, it's not quite a blind yet … but that will come in time [hopefully before the mama lays her eggs] …
The girls are thrilled with their new perch and spent the day trying it out …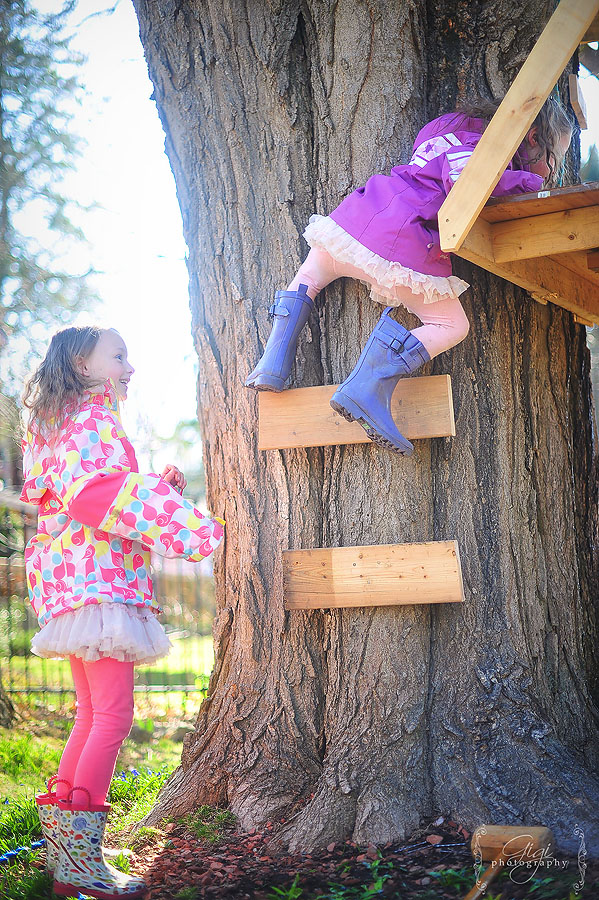 [yes, we know it's not 'that high'.
I tried to convince Abby to make it higher but it seems he's the more-cautious-type and honestly, the girls don't seem to mind they are only 'just' off the ground.]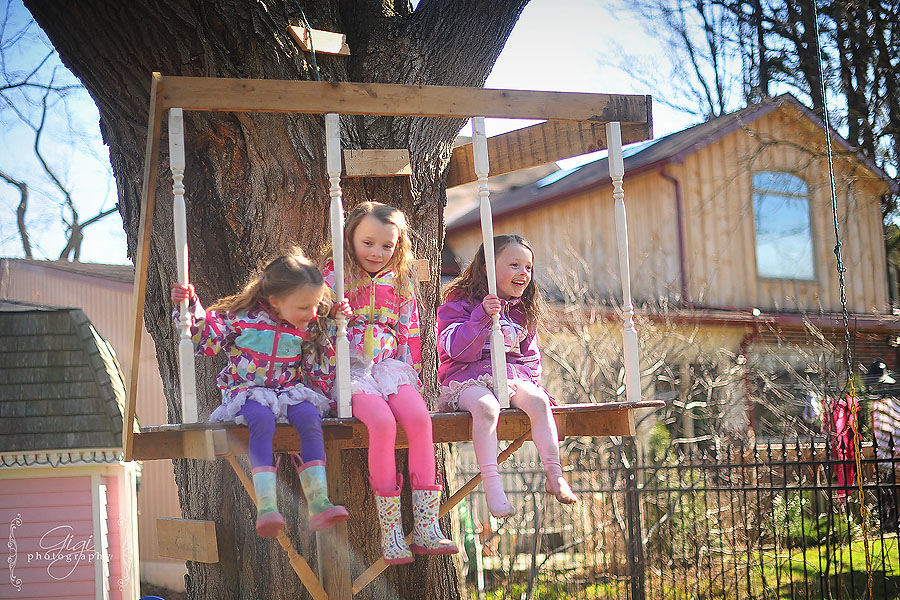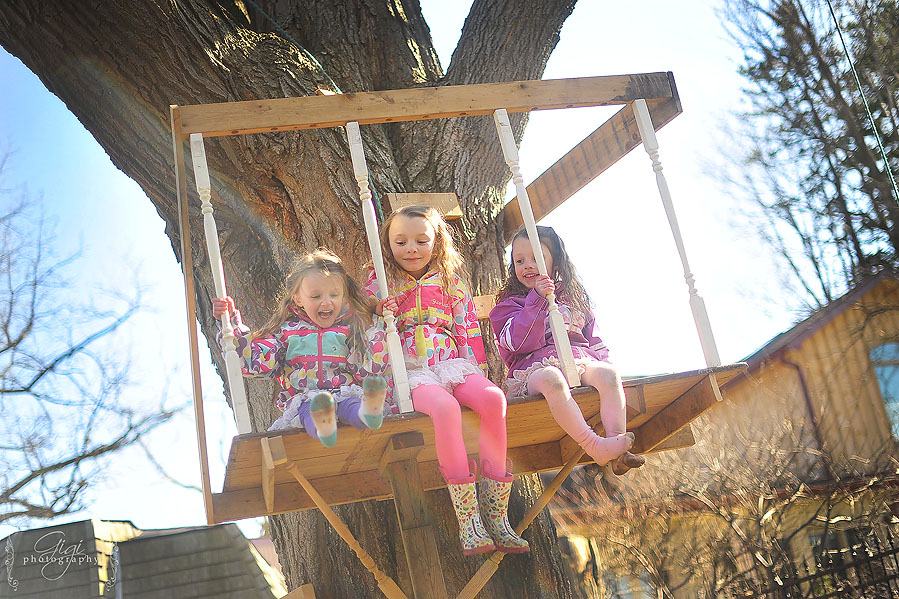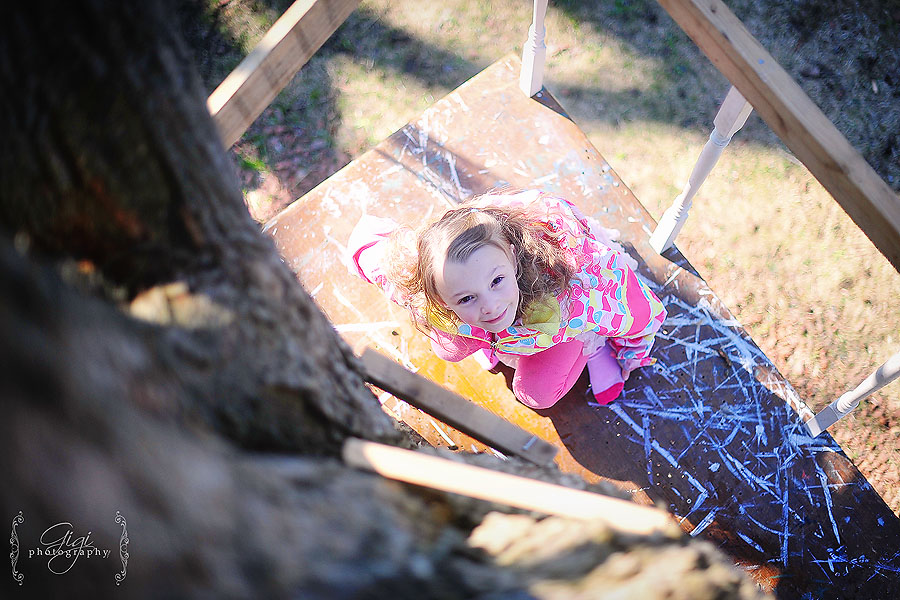 The new lookout-tree fort-bird blind was aptly named "Cardinal Heights".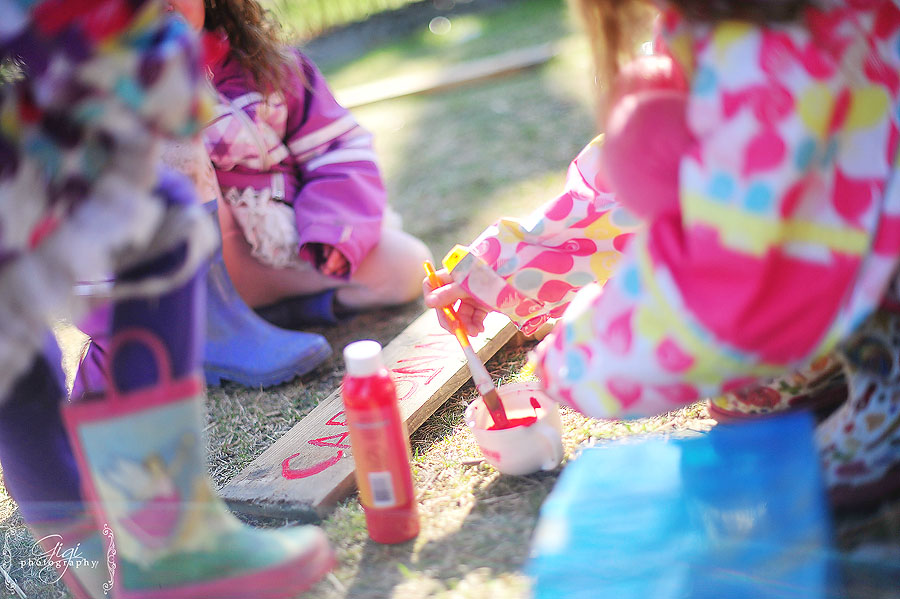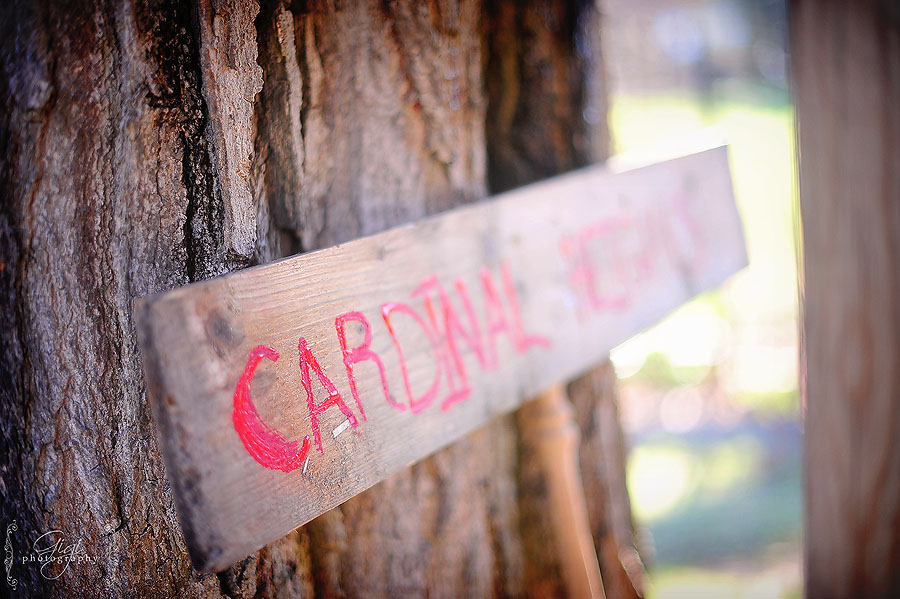 Later in the evening, I slipped inside to make dinner, looked through the kitchen window and saw exactly what I was hoping to see when we began this project …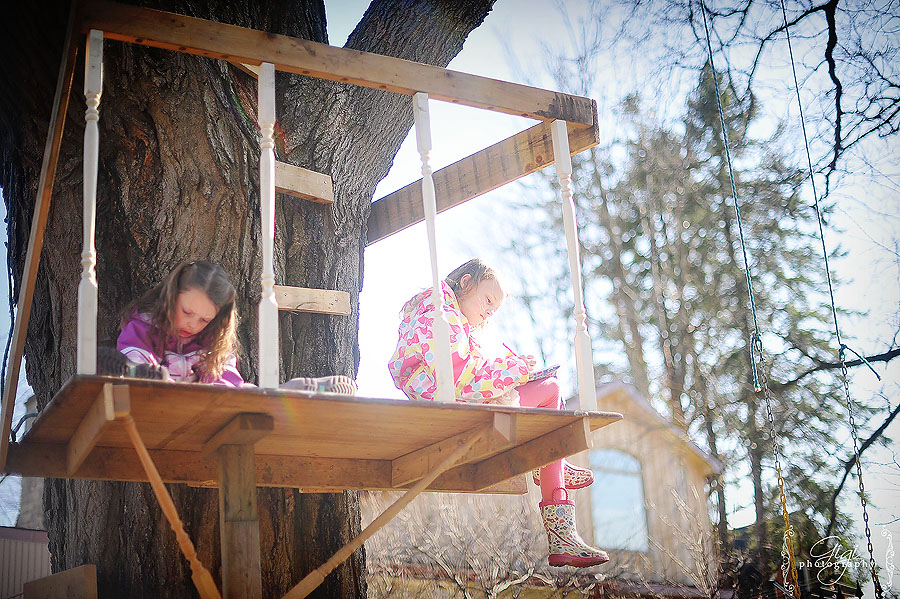 … the two older girls were sitting there, quietly sketching pictures of the cardinal friends and writing a little story to go along with their little simple nature study …
I'm hoping we learn a wealth of knowledge as we watch this little feathered family grow over the spring …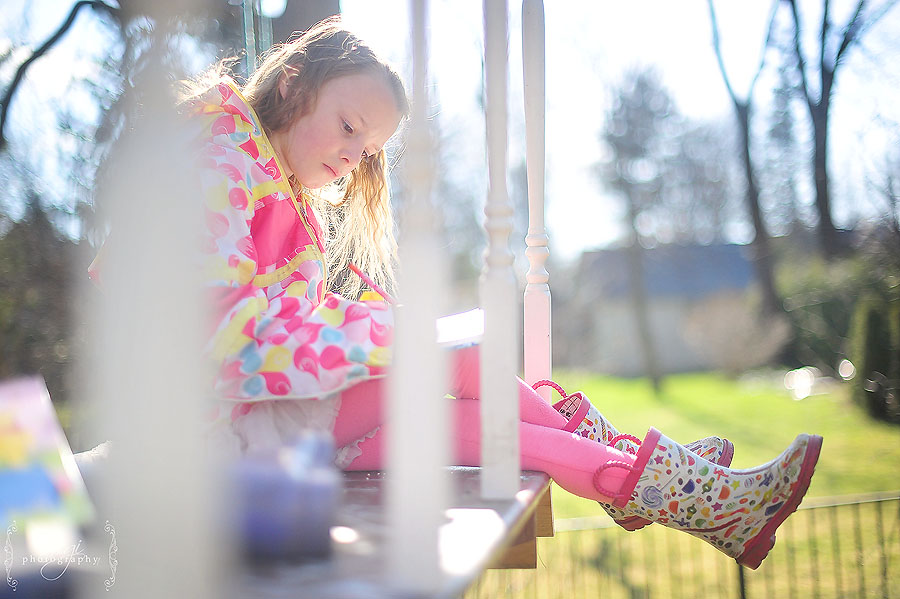 "Therefore I tell you, do not be anxious about your life,
what you will eat or what you will drink, nor about your body, what you will put on.
Is not life more than food, and the body more than clothing?
Look at the birds of the air:
they neither sow nor reap nor gather into barns, and yet your heavenly Father feeds them.
Are you not of more value than they?
And which of you by being anxious can add a single hour to his span of life?
And why are you anxious about clothing?
Consider the lilies of the field, how they grow: they neither toil nor spin,
yet I tell you, even Solomon in all his glory was not arrayed like one of these. …
Matthew 6:25-34