"The road to love may be barred by still many more dangers,
which you alone will have to face.
So arm yourself with this Enchanted Shield of Virtue,
this mighty Sword of Truth,
for these weapons of righteousness will triumph over evil."
– Sleeping Beauty

 [A letter to my firstborn daughter on the celebration of her 9th birthday]
Dearest Lacey,
Nine years ago on this day,  after an unplanned c-section three weeks earlier than your due date, I shakily held you, my first baby girl, in my arms and instantly, my heart grew 10,000 times larger.
"She looks like fine lace," the masked doctor said, within seconds of you being born.
This, my daughter, is how you received your name – Lacey EllaRose Dale. We all stared intently at your scrunched up pink face, your little 4 lbs 13 oz. body … you were the newest human being in the room and you were just perfectly divine.
I have always wanted to be a mommy. I have always wanted babies. And with God's blessing, you, my darling daughter, made my dream come true.
I never knew nine blissful years would vanish so quickly … but it has come to my mind that you are suddenly in, what my Grandma calls, the formative years. The years your memories of your childhood really being to collect and be stored and filed away for future reference. The years your influences really begin to matter more intently. The years, statistically, that children make a decision to follow Christ.
I want you to know you are not only loved and adored by your mommy and your daddy, but also by your Father in Heaven.
And know this, Lacey. You. Are. Beautiful.
He sees your inner beauty … when you quietly read to your middle sister during school hours and tell her stories of flight and fancy …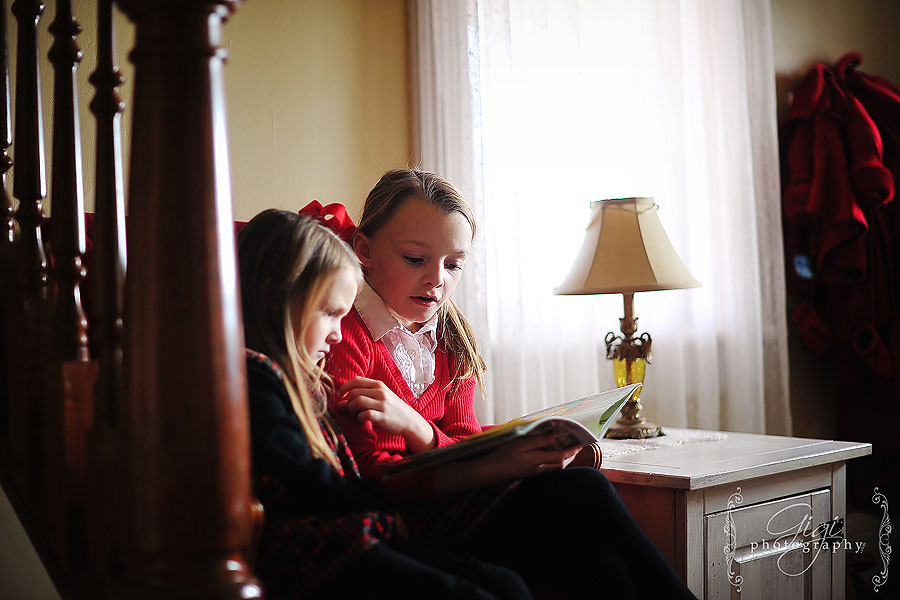 … when you you rock your little sister Leia to sleep in the quiet of the afternoon …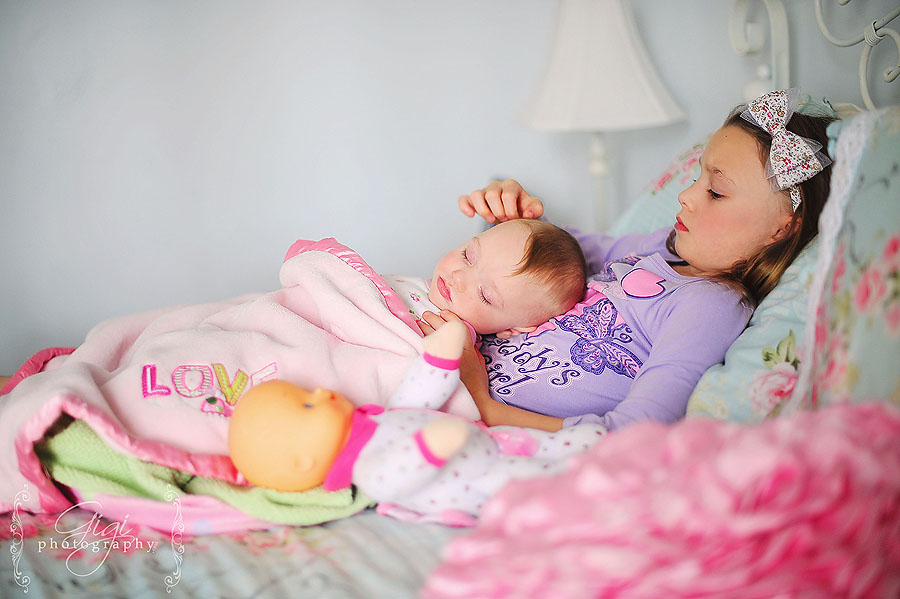 and cuddle and play with Lovie, even though she may have just destroyed your recent Lego creations …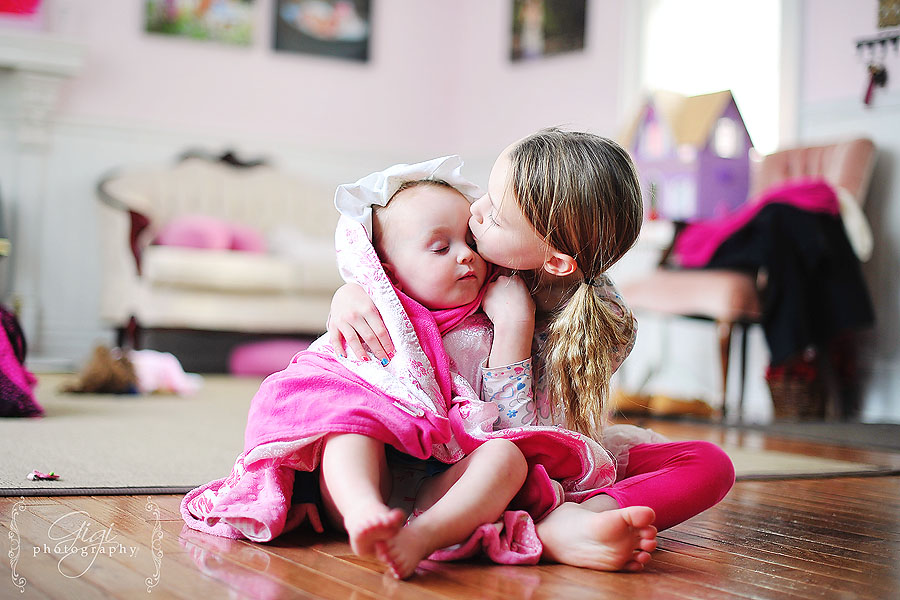 This is beauty, my daughter.
And the Lord, He sees it, and He is honored by this.
And now … as you celebrate another birthday, you are overjoyed with your new Bible, a gift from your parents … much like the Bible I still have from when I was your age, also given to me by my mom and dad … I'm still learning from this Bible … every time I open my Bible, I am learning, stretching, growing …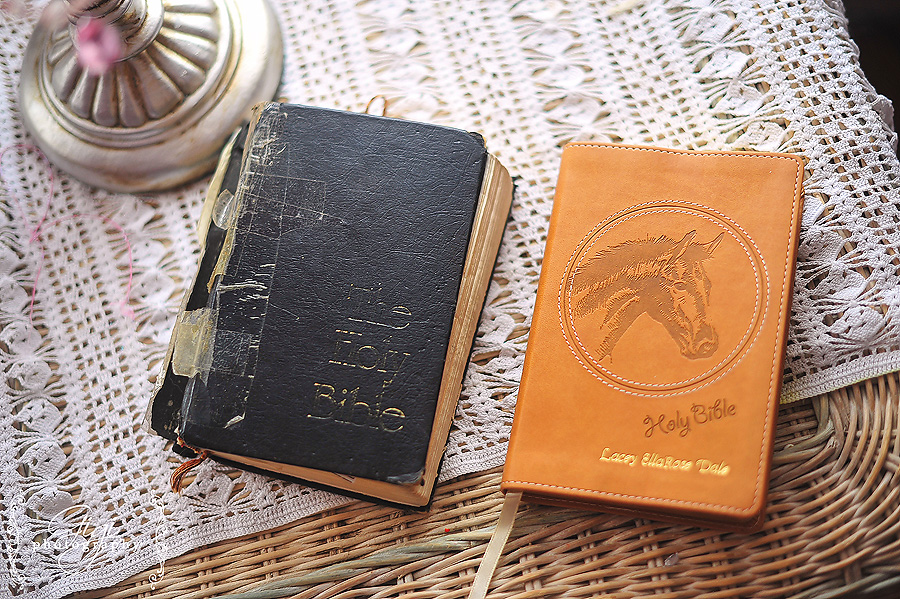 … my  weathered-well-loved Bible meant a lot to me as a young girl …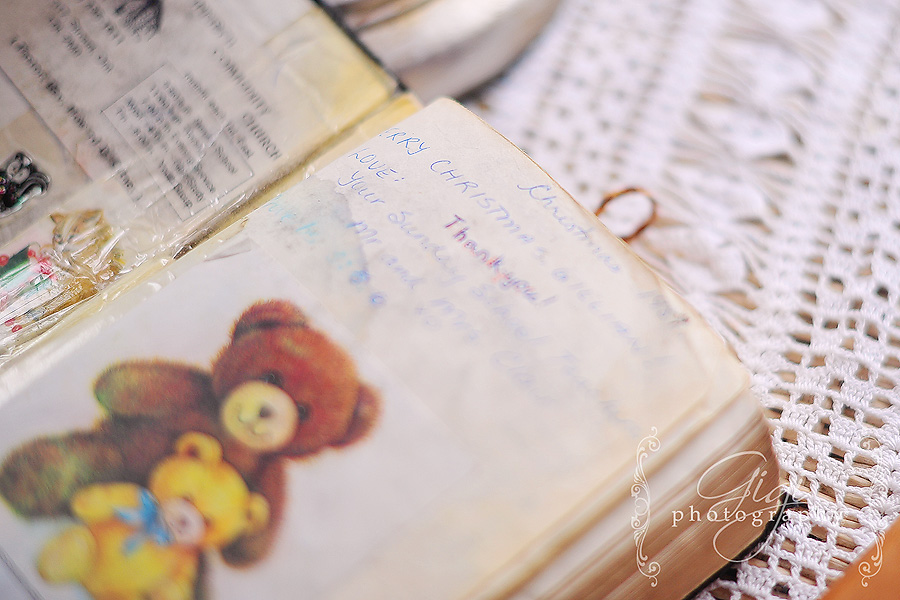 and I pray that you, too, will hold your Bible close when you are grown and have long since left the home to spread your wings … and that your inner beauty will continue to shine.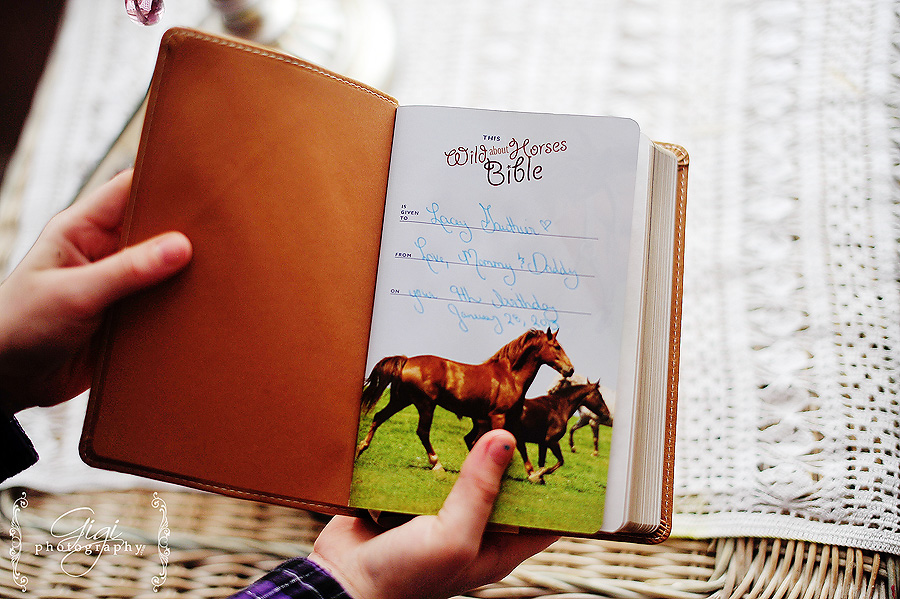 I watched you today as you would flip open your new Bible and read a  few verses …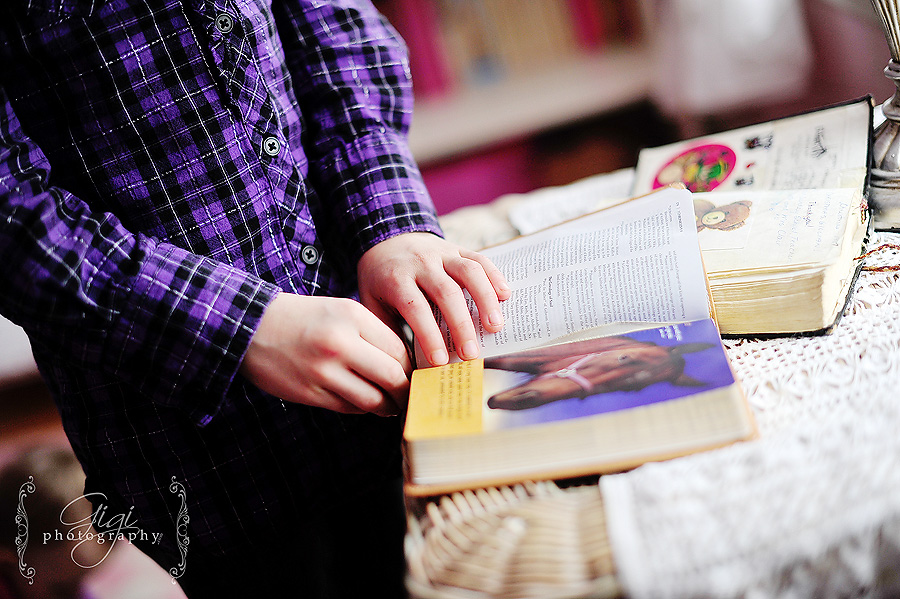 …you asked to carry it into the grocery store and read it while we shop through the aisles, peppering me with questions …
"Mommy, what does it mean when it says "My peace I give to you?"  While picking through red Ontario-grown apples in the middle of the grocery store, we talk about Jesus. And His Peace. And I think … this, this is incredible.
You have your new Bible beside you while you played today and you are right now sleeping with it tucked into your night time covers.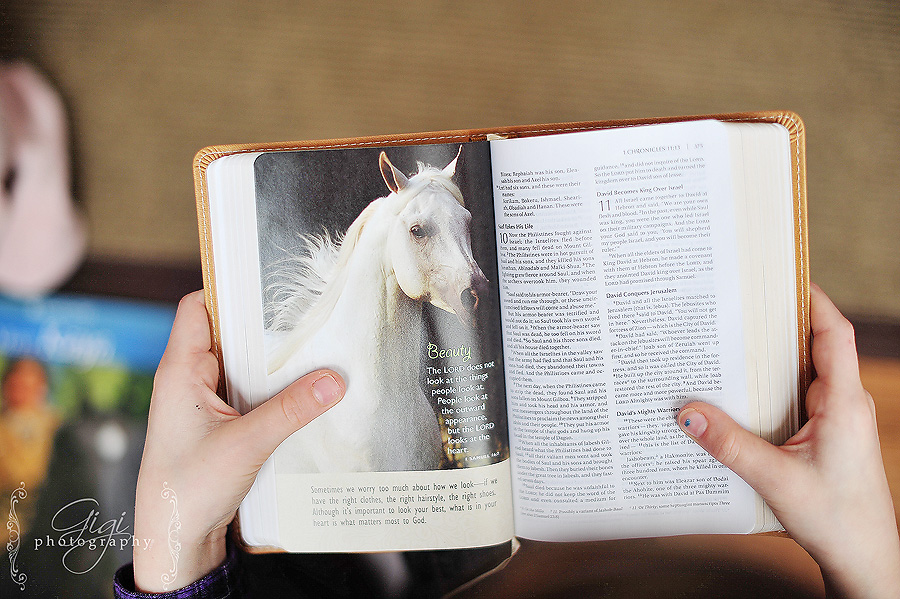 This motherhood calling …honestly,  it's new to me … you are my firstborn so whatever I learn and am taught is first tested on you … my one desire, one goal as a mother,  is to ensure that this love for Jesus stays in your heart … that your joy, your peace, your strength for whatever life brings your way,  will be found in Him.
That you will understand that true [inner] beauty comes from a love for the Lord, a kindness in your hands, a gentle spirit, a love for the needy … this is beauty, my daughter.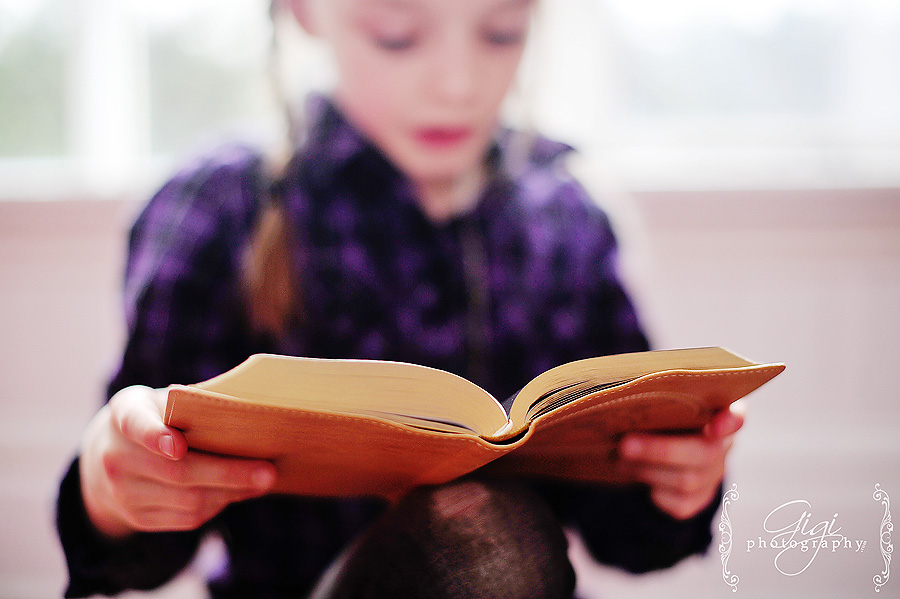 the beauty and radiance that comes from a small seed of faith already planted in your soul … the beauty that does not fade with time … a beauty that does not follow the latest fashions or raging trends but instead bucks against most worldly standards …
"Do not let your adorning be external—the braiding of hair and the putting on of gold jewelry, or the clothing you wear—
but let your adorning be the hidden person of the heart with the imperishable beauty of a gentle and quiet spirit, which in God's sight is very precious."
1 Peter 3:3-4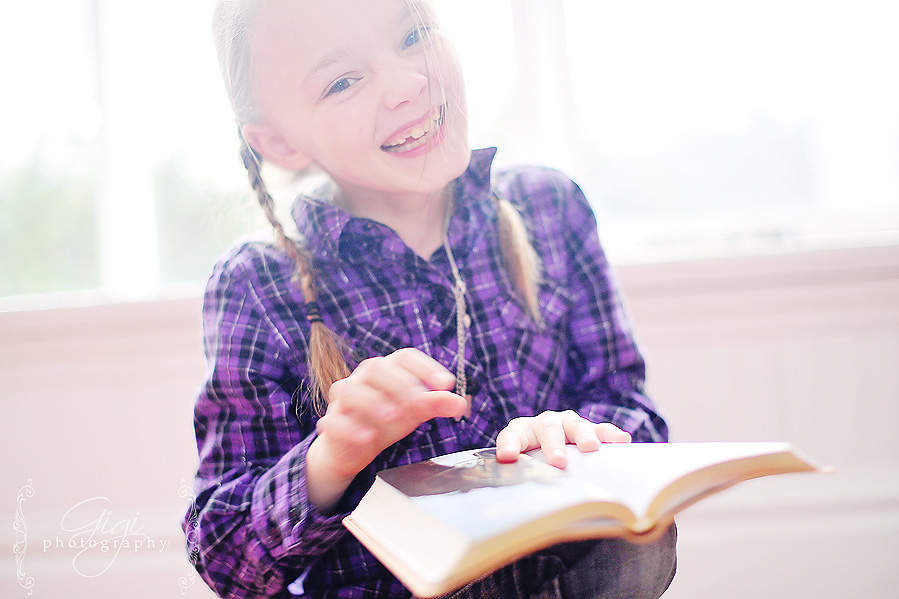 and as you sleep tonight … your girlhood dreams sweet and full of happy thoughts from your wonderful birthday celebrations, I kneel beside your bed, touch your forehead and pray that your beautiful little heart will search for Jesus every day, long for the wisdom that He can give, and in turn, cultivate the most godly precious beauty that will radiate from your life.
Thank you for reminding me, for showing your still-learning mother, what true beauty is. xx