Why I love homeschooling my girls: Reason 151.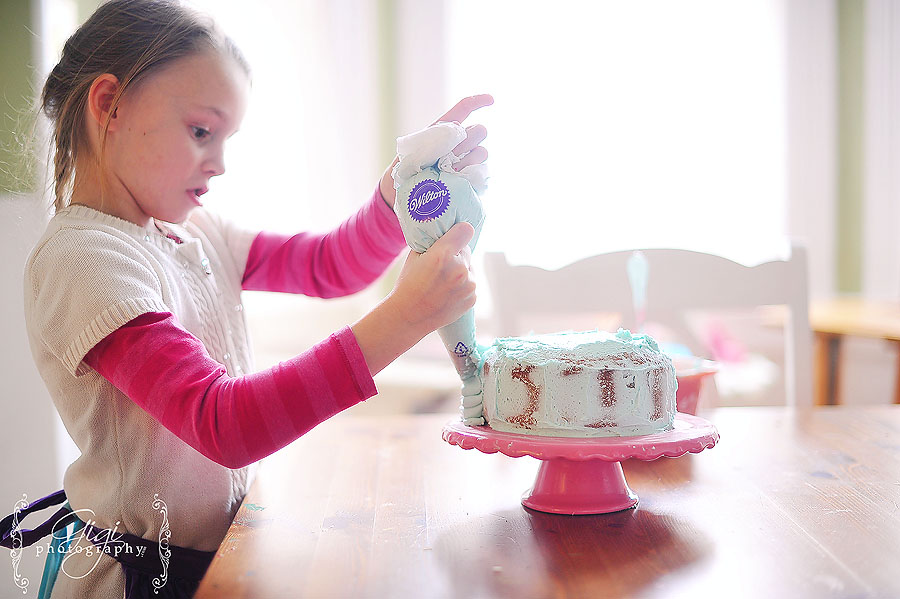 "Let's bake a cake, mommy!"
Okay … sure. Why not?
It's Thursday. Snow is falling outside like pretty sparkling, icy flakes in a crystal snow globe. Babies are crawling. Toddlers are toddling. Violin music is playing in the background. Some of our homeschooling books are just put away, others stacked high on the dining room table.
Sure, let's bake a cake together, I say.
And decorate it with ruffle robin-egg blue icing.
She struggles to get it right … almost quits … for this pretty little perfectionist firstborn, this is frustrating. The icing doesn't fold like she planned …. she drops the icing bag to the table  and begins pouting with discouragement.
"Don't worry – it's just icing. If we make a mistake, let's just wipe it off and start again."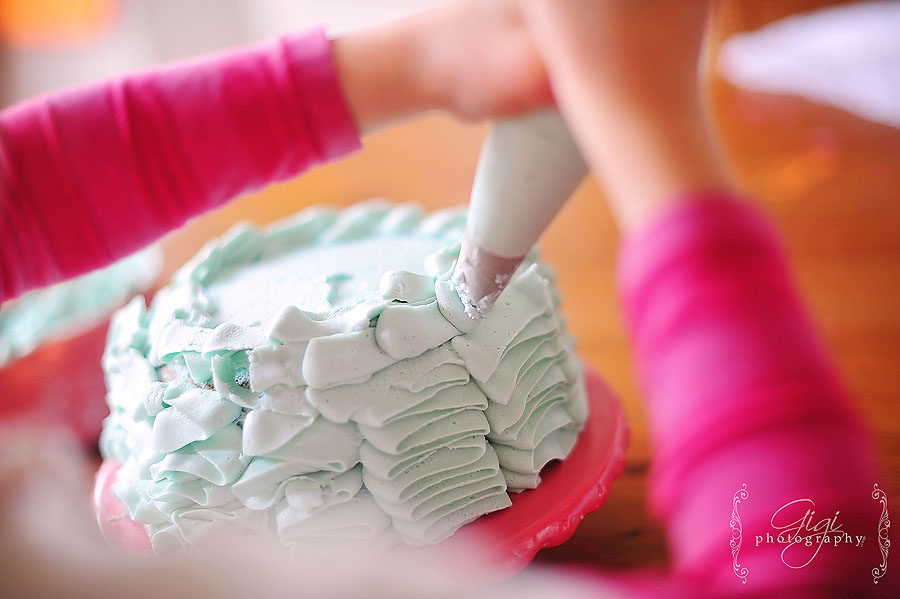 So,  we scrape it off and refill the sticky, icing bag. Try again. Back and forth, back and forth, layers of thick butter cream icing begins to form a pretty little pattern.
And her sweet face begins to shyly show the thrill of seeing her persistence pay off.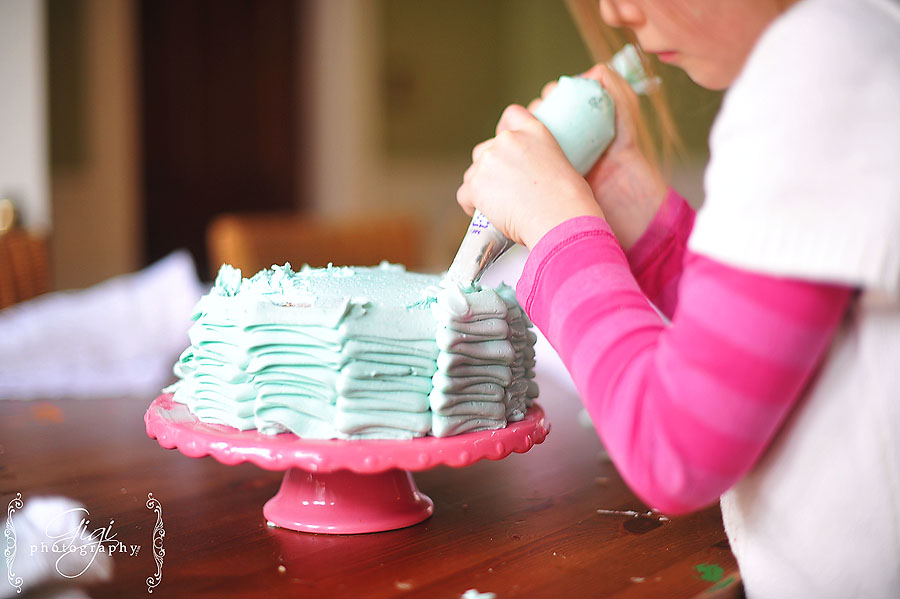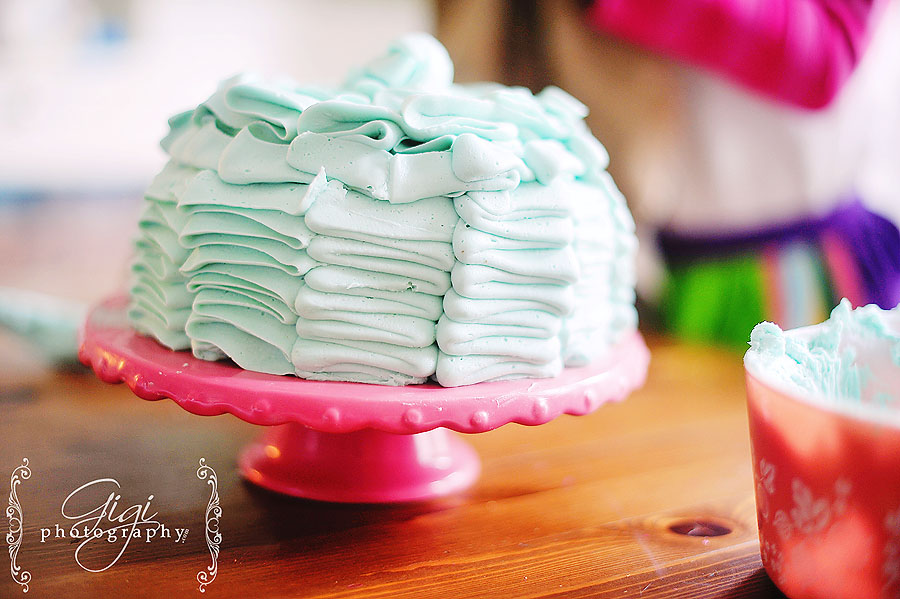 She lets her sister help put the finishing touches on the top of the cake and announces with joy, "Let's have a tea party! Quick, set the table!"
And they all dash about, grabbing tea cups, plates, silver forks and a teapot filled with water … they are so excited. The simple little tea party in the middle of the afternoon on a snowy, normal Thursday. Light blue icing is everywhere. Crumbs fall to the freshly cleaned floor. Anticipating the sugar rush, Lovelyn joins the tea party in just her top and a pair of underwear [earlier potty training incident]. But they are smiling and happy and giddy with childhood joy.
Lacey, very proud of her cake, insists she must be the one to cut it and serve.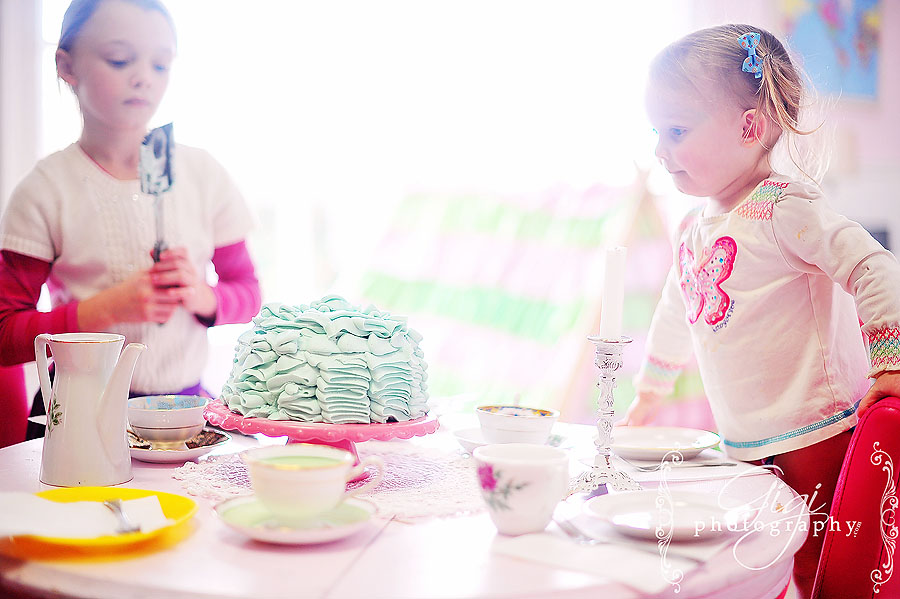 The pieces are mounded high with icing. We can't finish our portions but it doesn't matter anyways …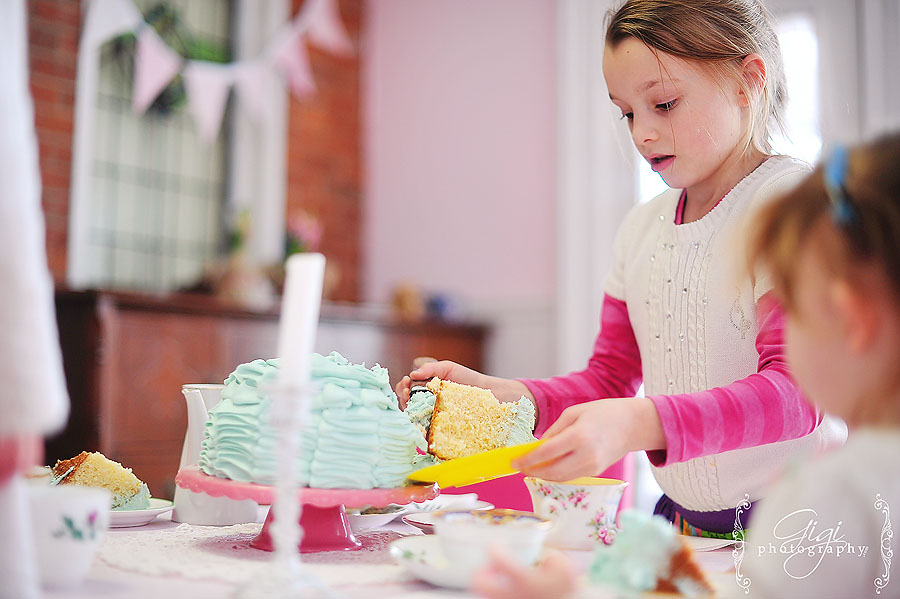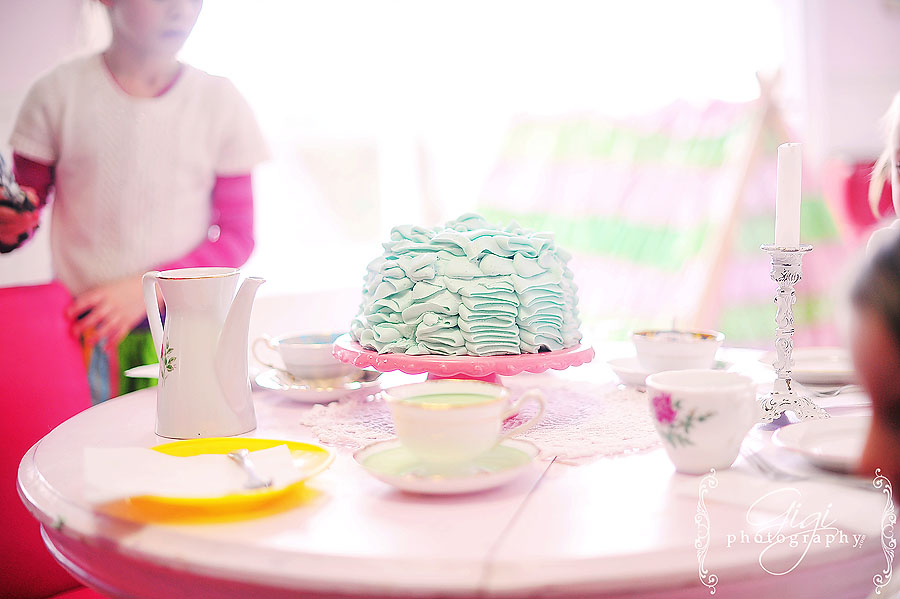 For this is what matters most .. an hour spent with my eldest, learning, failing, scraping off the mistakes and seeing the joy in her accomplishment.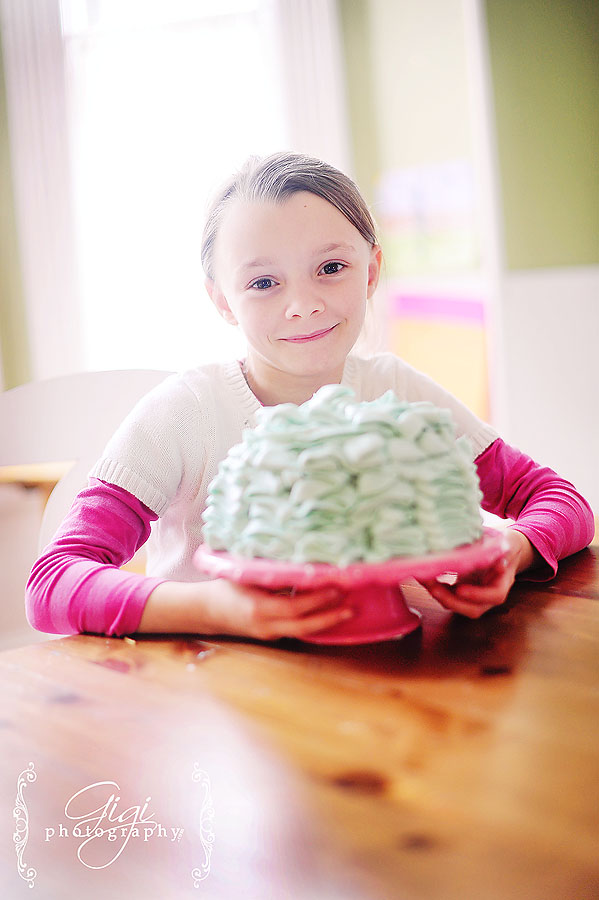 P.S. Best buttercream recipe ever? Our Nanny shared it with us. We love it! Thank you, Wilton!
1/2 cup solid vegetable shortening

1/2 cup (1 stick) butter or margarine softened

1 teaspoon of vanilla extract

4 cups sifted confectioners' sugar (approximately 1 lb.)

2 tablespoons milk
Cream shortening and butter with electric mixer. Add vanilla. Gradually add sugar, one cup at a time, beating well on medium speed. Scrape sides and bottom of bowl often. When all sugar has been mixed in, icing will appear dry. Add milk and beat at medium speed until light and fluffy. Keep bowl covered with a damp cloth until ready to use.
Pin It