Wow!!!!!!!
What a CUPCAKE sale!!!! I am still so excited about the results from yesterday's big huge Cupcake Sale for the Cupcake Kids of SixtyFeet. You guys are amazing to help support such an awesome, beautiful cause!
Okay, so first let me just say this was SO MUCH FUN – it was so wonderful to involve my girls in helping others, showing them how they can be little kids with BIG hearts for God and others!
First on Thursday, we started the baking. We baked up a STORM!
The girls were so excited to do the decorating!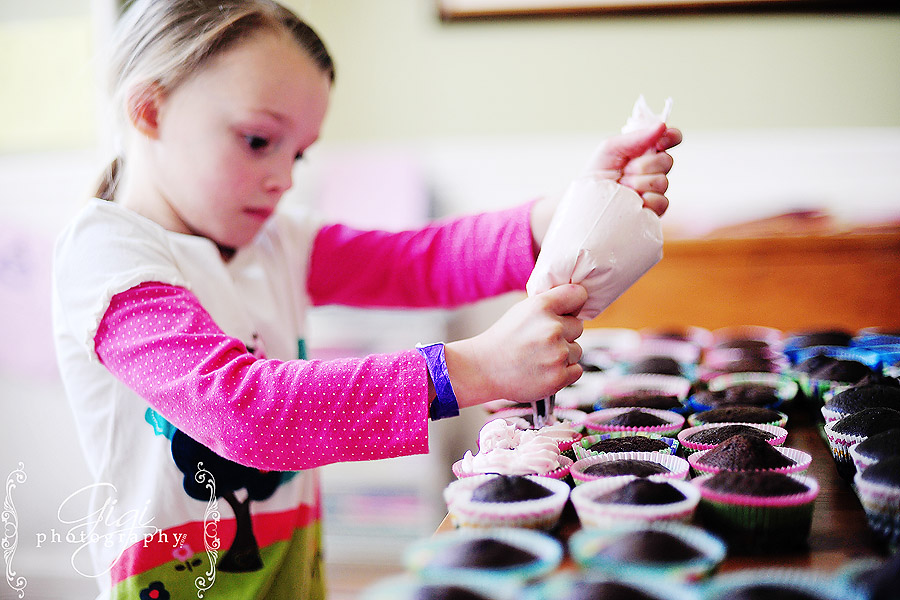 We had some amazing helpers – especially my mother-in-law, our Gramma 'Cottage' (as the girls call her).  She stuck around and helped with the entire baking and decorating and CLEANUP process (that was a very messy part!)…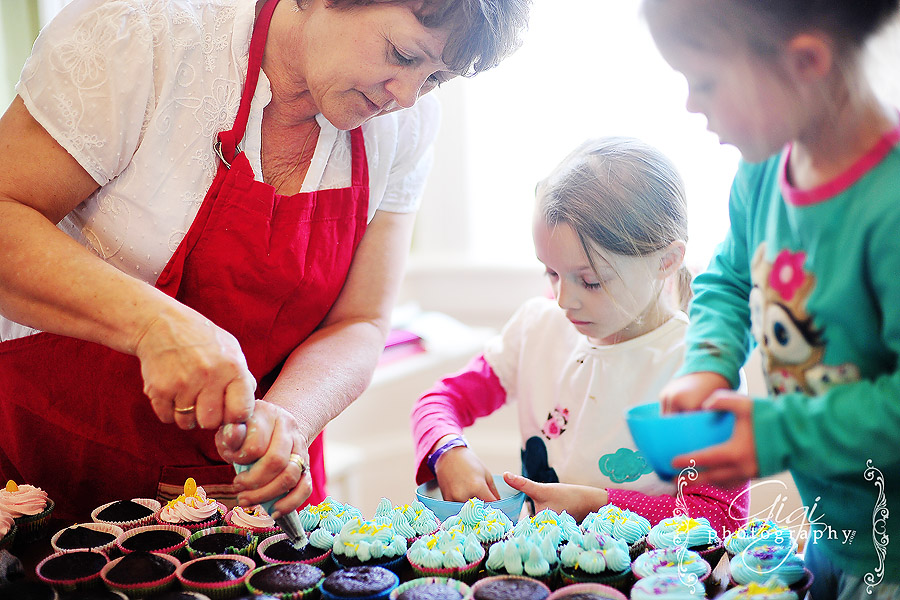 We were OVERFLOWING with chocolate cupcakes! We literally ran out of room for anymore! We baked the chocolate, my friend Tabitha baked the red velvet, my friend Leanne baked the vanilla, and my friend, Nicole, baked the vanilla bean! We had over 1,000 cupcakes to sell!!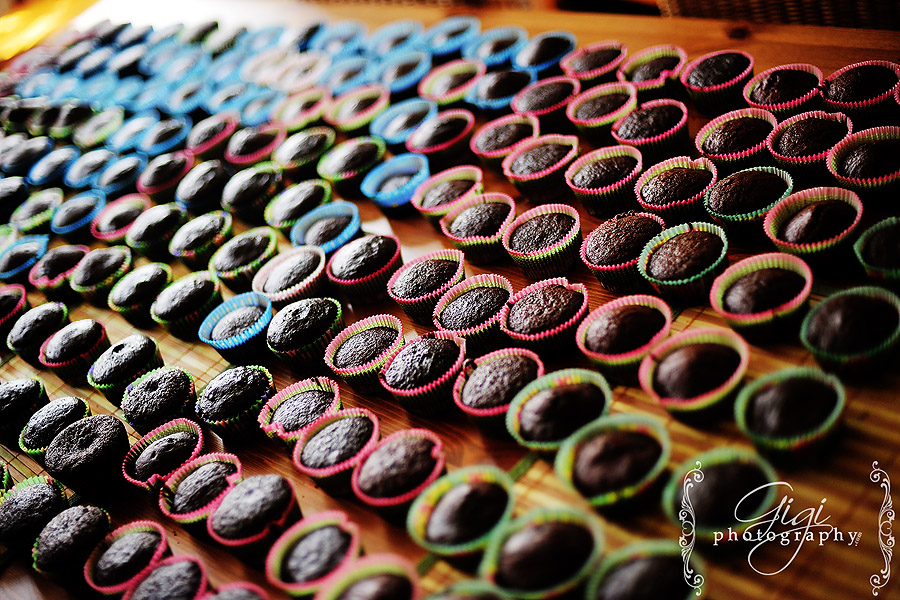 To one little girl, it was pretty much HEAVEN!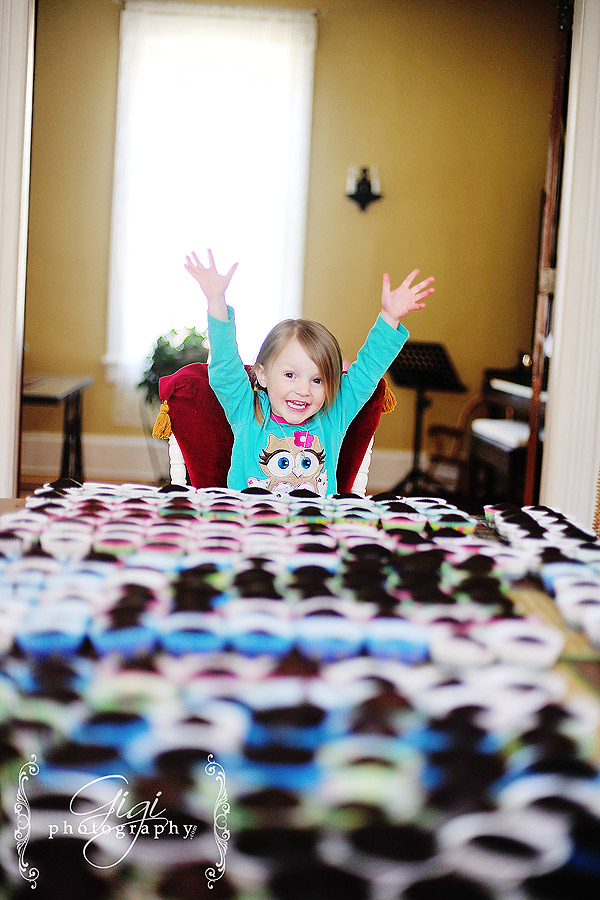 … more handiwork …. all decorated with LOVE!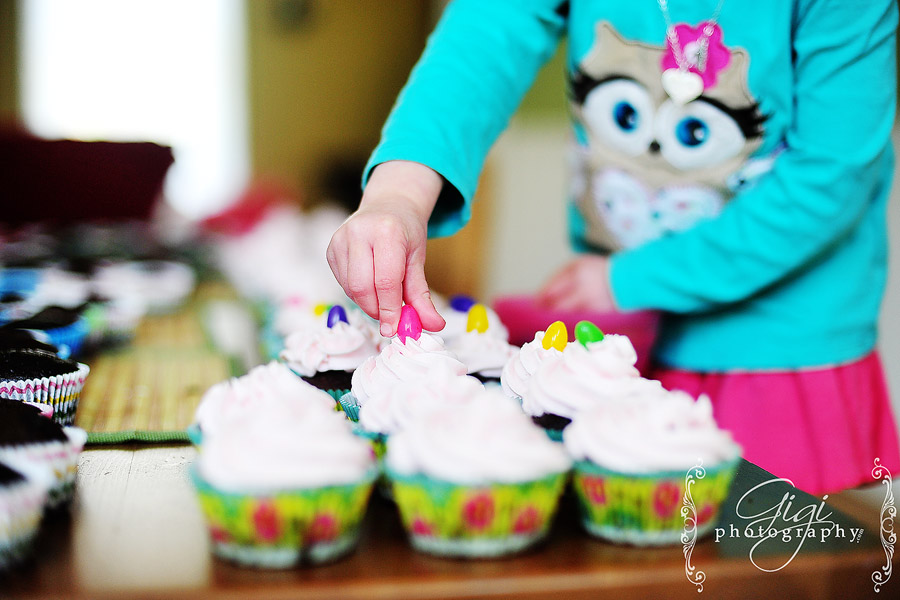 and then Friday morning, we set out the cupcake sign (Thank you, Chris, for the balloons and all your help during the day!!) and the sale began! It was literally SO BUSY I didn't get a chance to take pictures during the sale – the studio was non-stop with cupcake customers picking up their orders and walk-ins coming to taste the amazing cupcakes … it was INSANE but wonderful!!! [Nicole of Cutie Pies, and her daughter, Rylee, were here doing the sale with us as well, but as I said, it was SO SUPER busy that I didn't get a chance to take my camera out DURING the sale and I failed to get a photo of them … (Boo!) but make sure you hop over to her blog and read all about her experience with the cupcake sale, as well!]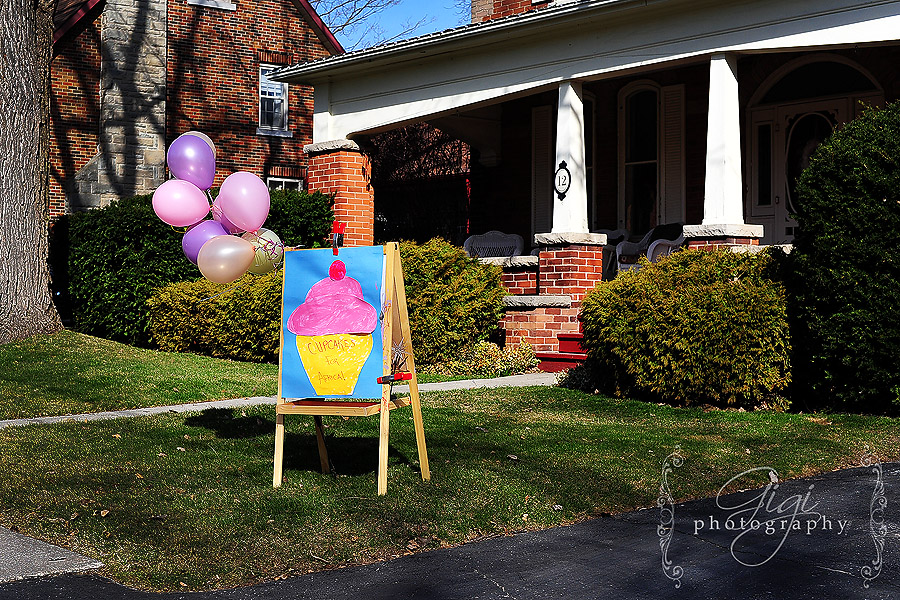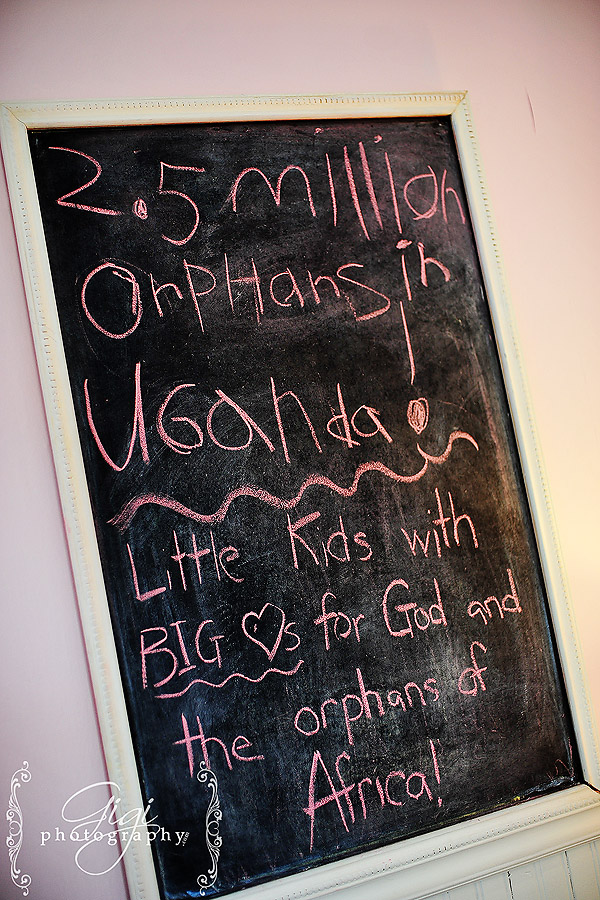 We had a table of Calorie Free Cupcake Goodies for purchase, as well ….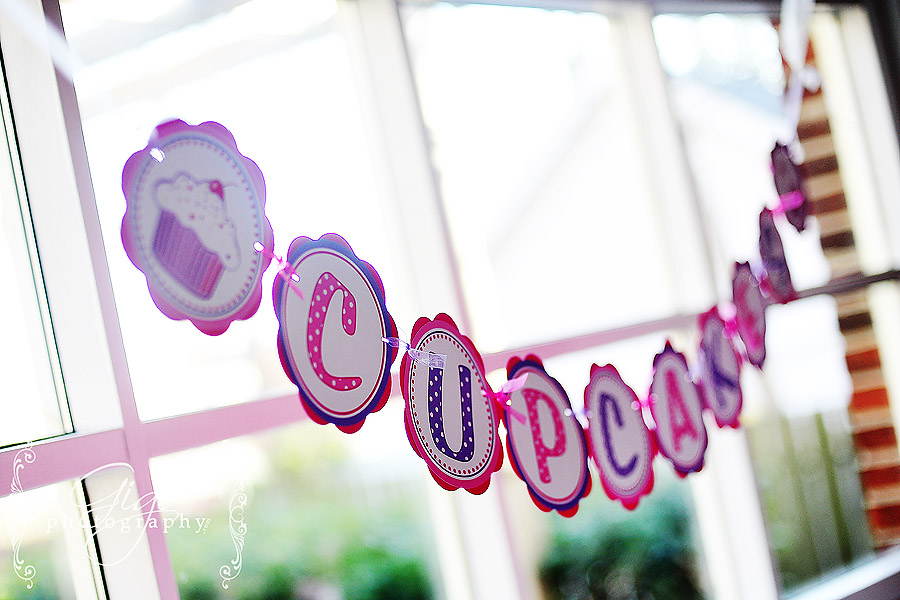 A big thank you to all the amazing businesses who supported this cause – we literally had so many – you guys were wonderful! Absolutely wonderful! And you will be blessed for your amazing efforts!!!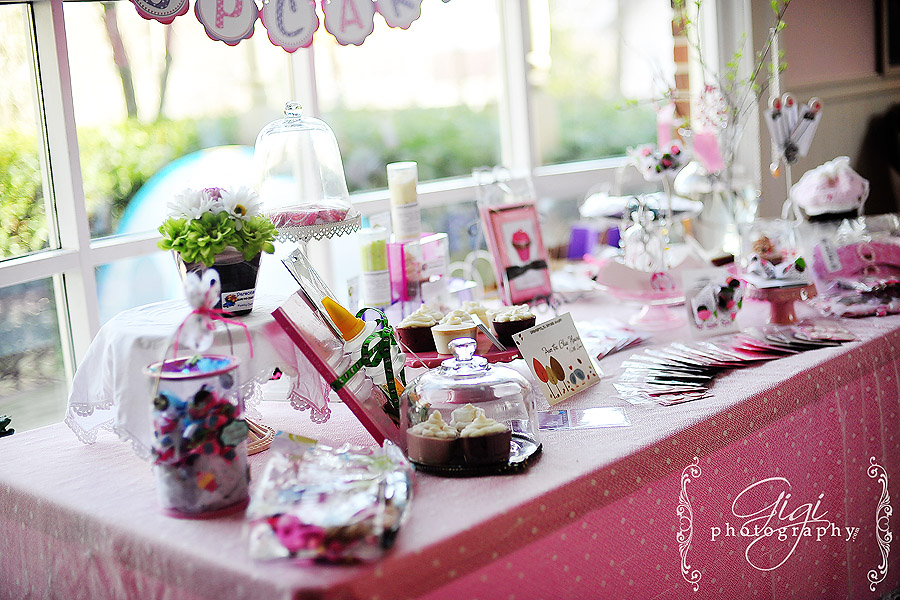 Lucia, getting ready to sell the cupcakes! [These delicious ones were made by Tabitha of Yum Yum Desserts and her boys – they couldn't be there that day but they sure did help with a lot of the baking!]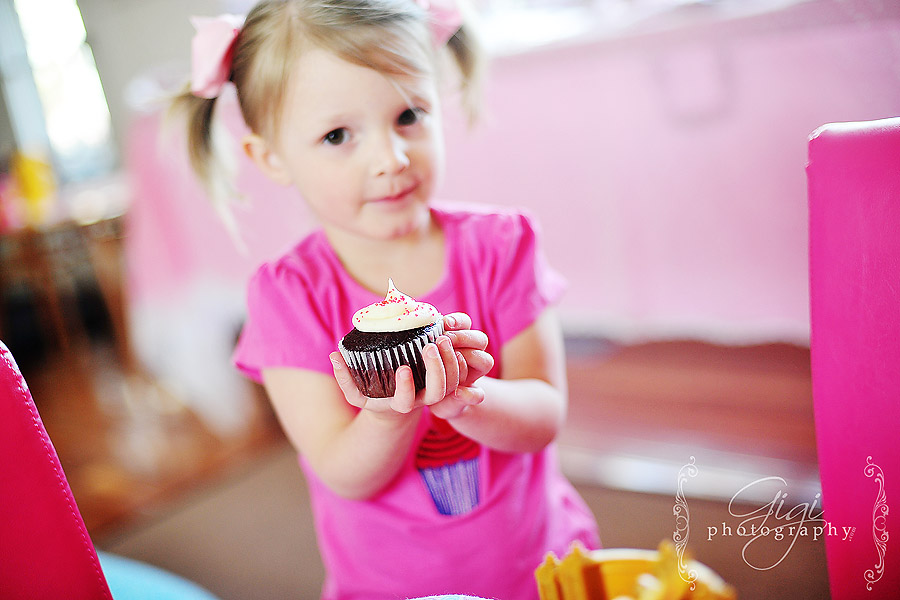 We had over 1,000 cupcakes to sell …..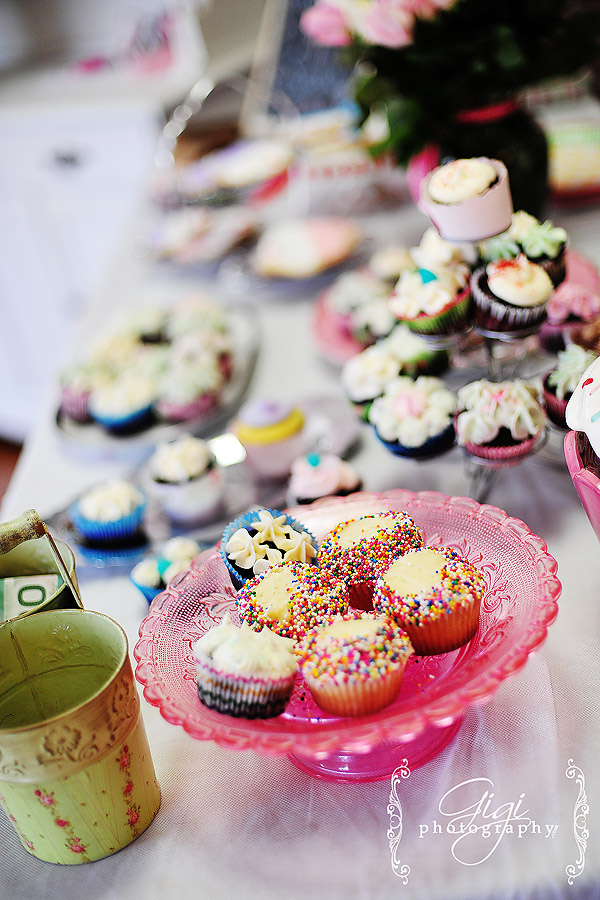 and we sold EVERY SINGLE LAST ONE OF THEM in less than six hours!!!!!!!!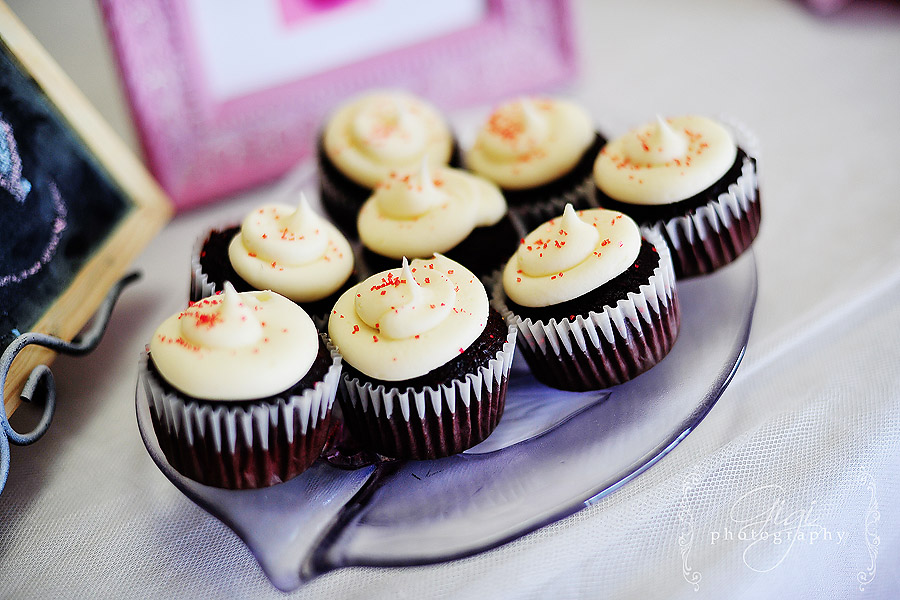 I think the girls did a pretty good job … 🙂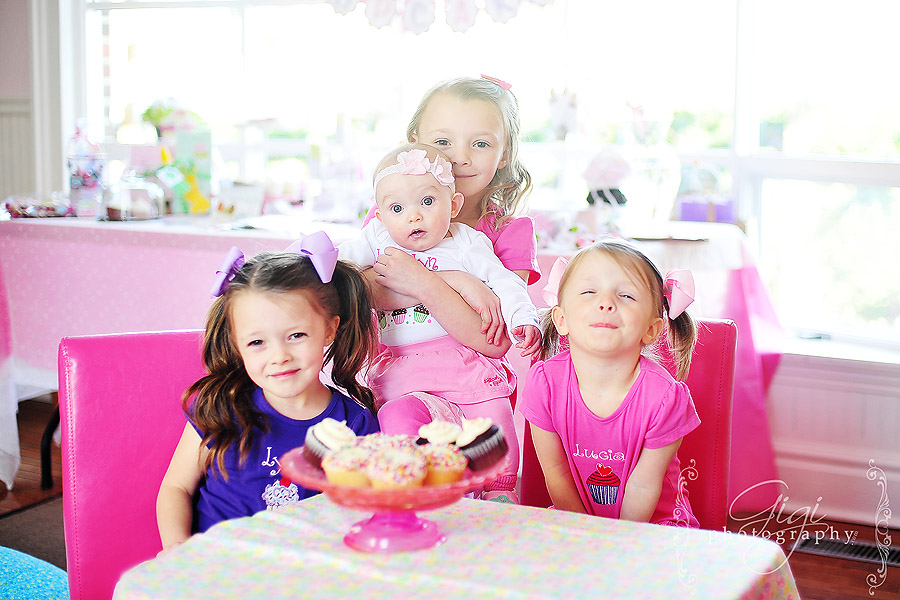 Gramma Gauthier and Lovelyn on quality control …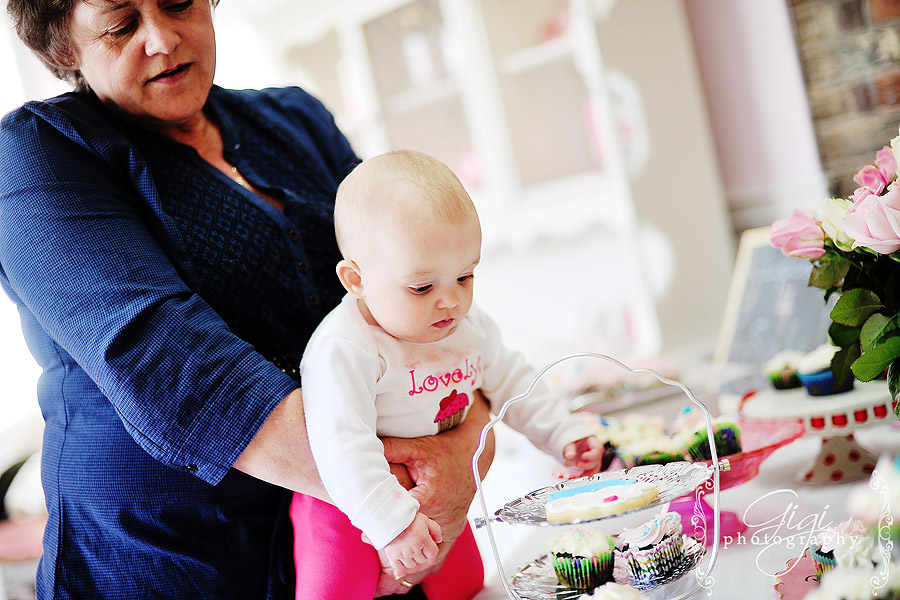 My awesome gramma and mom were here to help too! We couldn't have done it without the helpers!!!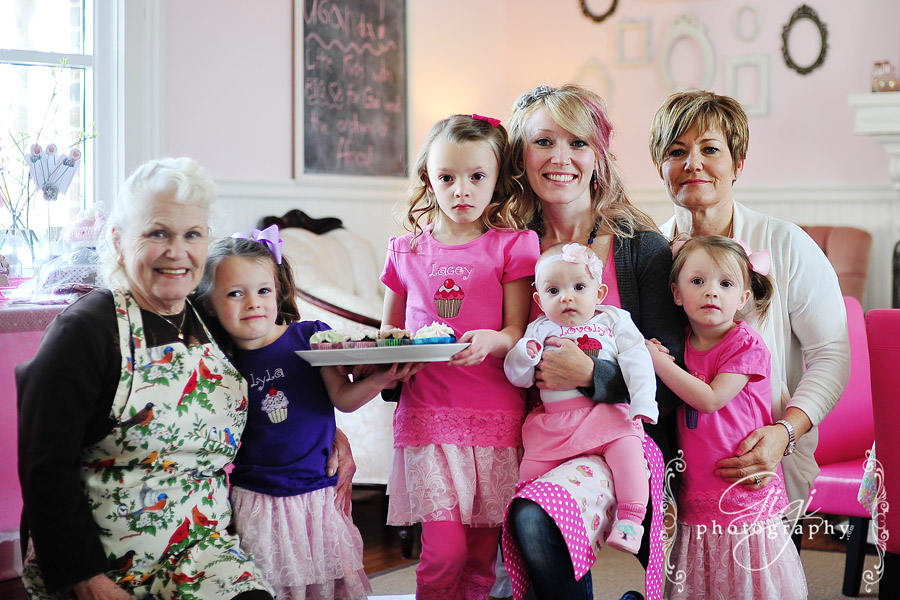 now … do you want to know the total????????
Our kids raised a total of:
$2,843.84!!!
How amazing is that?!?!? SERIOUSLY! Oh so blessed by those numbers!!!
How will that help the children of Uganda? Let's break it down so you can see in your mind …
$2,843.84  will provide…
…1,425 healthy meals…
…school fees for 407 children for a month…
…570 new Bibles…
…380 blankets…
…medical care for 475 children…
…114 new mattresses…
…25 new beds…
…6 months salary for in country staff member…
…and lots of love, hope, and encouragement!!!!
If that doesn't bring tears to your eyes, I don't know what will!!!
THANK YOU for helping our little kids have big hearts for others!! If you want to host your own cupcake sale for the children of Africa, you can! This one was the first one in Canada – let's have many more to come!!