Have you ordered your cupcakes yet for our Cupcake Kids sale?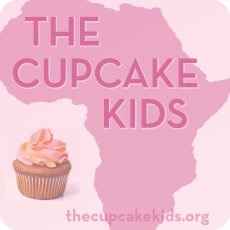 If not, now is the time to send us your order! You can order your cupcakes by sending an e-mail to me at gillian@gigiphotography.com. Let us know what flavours you fancy:
vanilla bean with vanilla bean icing
old fashioned vanilla with pink (or another colour – you choose) icing
delicious chocolate with regular icing (indicate the colour, please)
Red Velvet with icing
You can also pre-order these adorable cupcake sugar cookies from Cutie Pies ….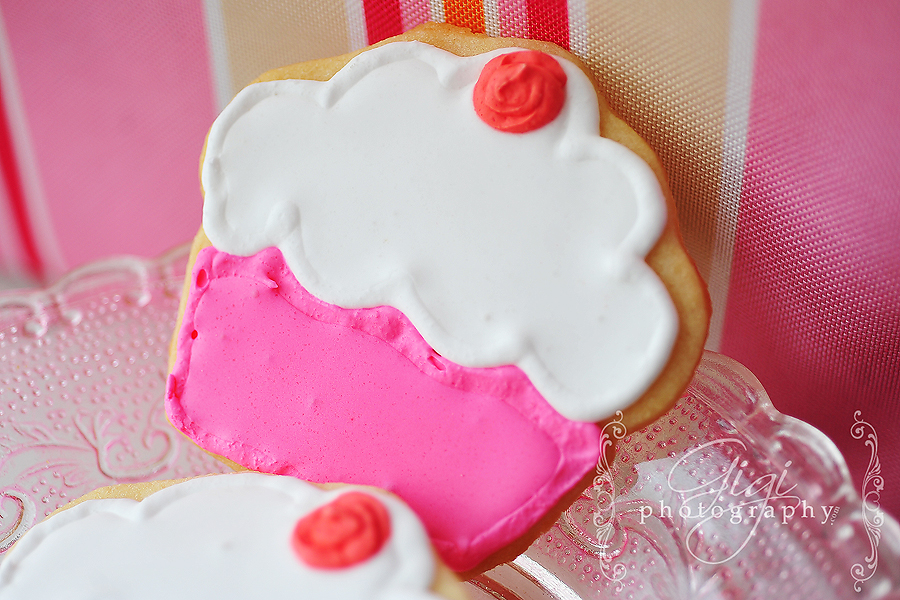 Wondering how much they cost? Whatever you want to donate. It's up to you.
There will be quite a few other cupcake-goodies availbale! You will not be disappointed!
You can pick up your order at 12 York Street from 10-4 p.m. We will have some extra cupcakes on hand, but to be sure you receive exactly what you want, a pre-order is best.
Speaking of cupcakes …. I have one of my very own right now. And I could just eat her up! This scrumptious hat is beautifully made by Eloise's Hand Knits …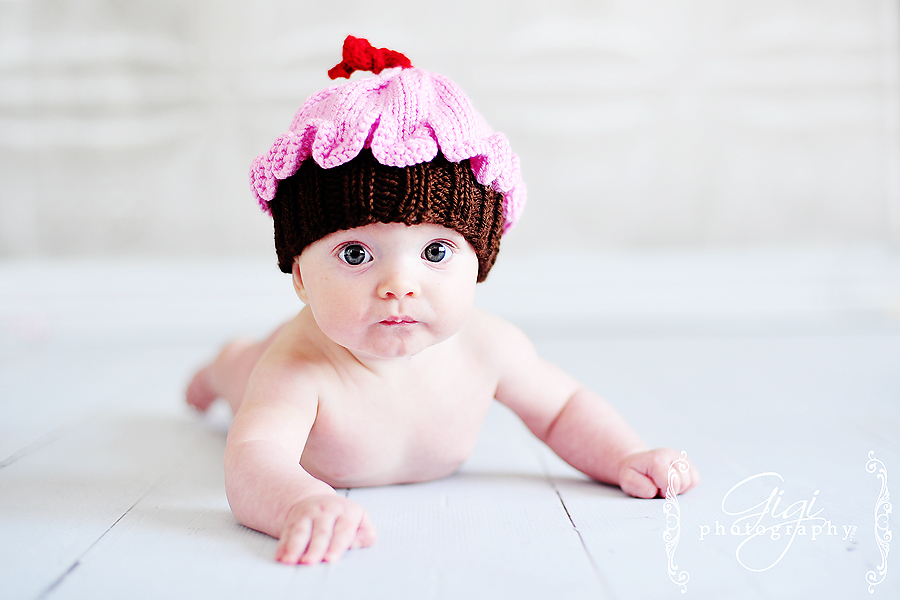 … or how about a darling bunny? Seriously. Love these hats. And Lovie's silly faces ….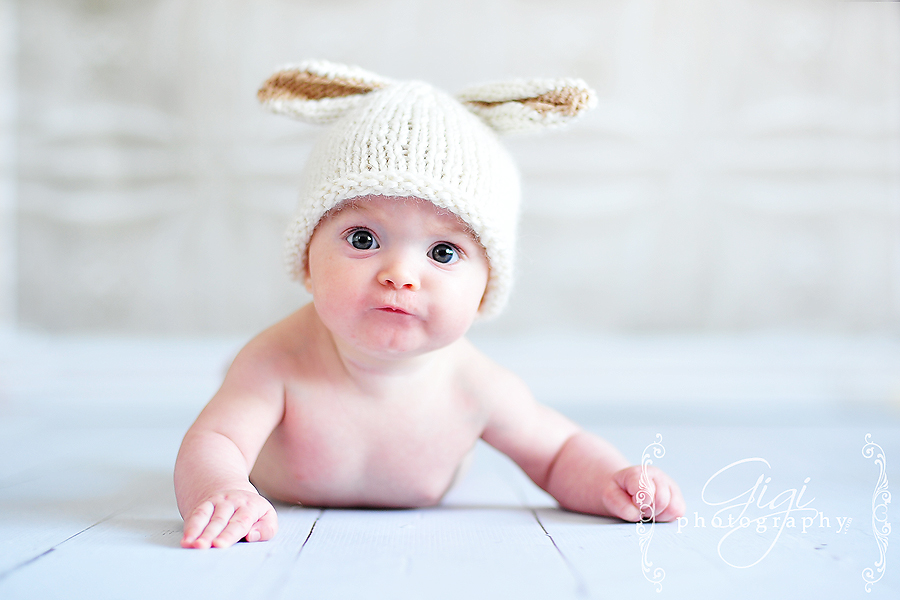 Would you like a chance to win one of these adrable hats? Eloise has graciously offered to do a giveaway for one of her Bunny hats or an Upside Down Daisy hat.
To enter for your chance to win, all you have to do is leave a comment here on the blog and hop over and check out the rest of Eloise's beautiful hats! I'll draw a winner in a few days.
Happy Friday!