Today was a beautiful day.
We spent so much time together as a family – starting from the moment we began our first day of homeschool (quick side note: I can tell already I'm going to like this new schooling!) to the last moment of the girls' bath tonight where we tucked them in their warm beds with their fleecy pajamas … but hold on. Let me just say something first.
Sometimes I get accused of having a perfect life. Or at least, writing about my life on the blog like it's perfect. Pffft.
Can I just clarify that right now? It's NOT perfect … it's ridiculously stressful at times … my husband works very long, late hours and is on call many nights of the week, we often pass each other in the day as I head off to a shoot and he comes home to watch the girls and then I scoot back and he goes back to work till late into the night, sometimes I have so much laundry waiting to be put away in my hallway that it's probably a fire hazard to the safety of my family, my meals are not always planned, my dog barks every time someone rings the door bell (and that really is annoying) and there is a never ending supply of hand prints on all glass surfaces of my house. I rarely get time to go out alone (which doesn't bother me so much now) or have down time, one of the most special people in my life is not talking to me right now and I can't remember the last time I got a pedicure (that is shameful, I know).  Things are not perfect by any means.
But on the flip side … I have a lot to be grateful and smile about. Family, for one. And I really do believe we need to find happiness in our circumstances, no matter what. With my husband being a funeral director, we are reminded DAILY of how precious life is … how it's honestly, truly ridiculous to hold a grudge when you have no idea what life will bring you tomorrow … how special family ties are … and how lovely friends are when they know you inside and out … and how WONDERFUL a day off can be with loved ones … like today.
Today, Abby was home (which doesn't always happen on a holiday).  And today, we started our homeschooling. I was eager to start, to see if I could handle it, to see if the routine would work, to see if I was crazy …
But it worked. And it was great! (And I quickly realized how much my husband loves science, so guess what he's going to be teaching from now on?) And I can't wait for more days like that … at one point, he was sitting in the living room – all three girls on his lap – reading the science text to Lacey (Grade 1) with a warm cozy fire in the fireplace going and everything was just bliss. I know every day will NOT be like this … but today was … and I am grateful.
After school, we headed visited an elderly friend in his new apartment, helped Abby dig out a grave (again, strange, I know – I never thought I'd be saying "Watch you don't fall into the grave, girls!" to my kids!) and then  to the Orangeville fall fair where the girls, amid huge excitement and cheers, won what they had been asking for: a goldfish.
It was a very windy day. Yes, I do brush my girls' hair. And no, I haven't adopted a boy .. this is their BFF, Dawson. He won Lacey the blue dolphin. He was so proud and she was so happy.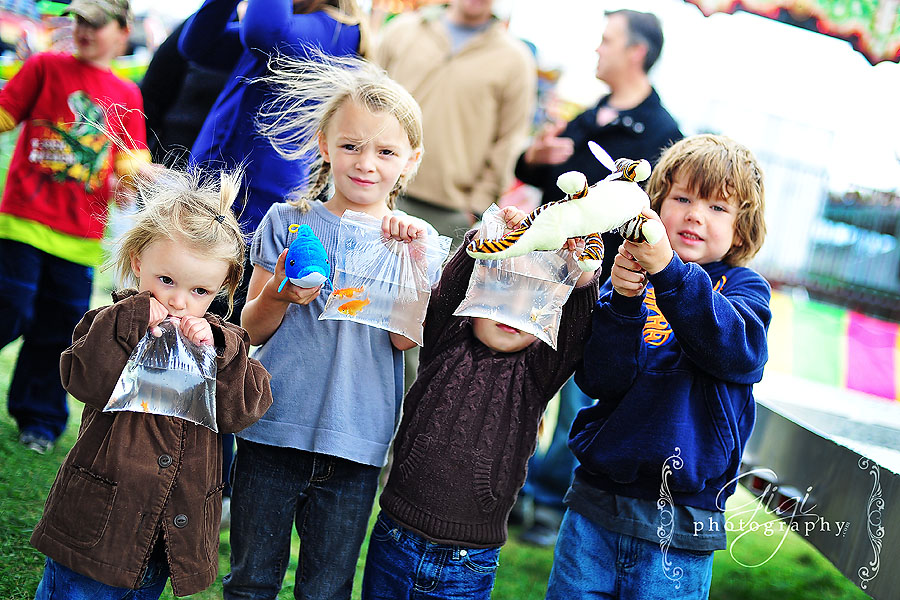 But the fish really stole the show.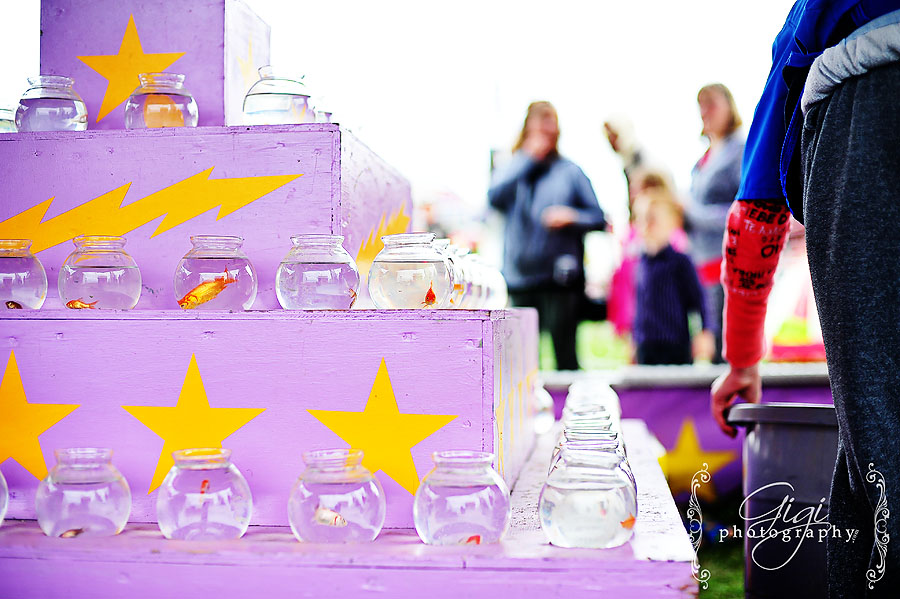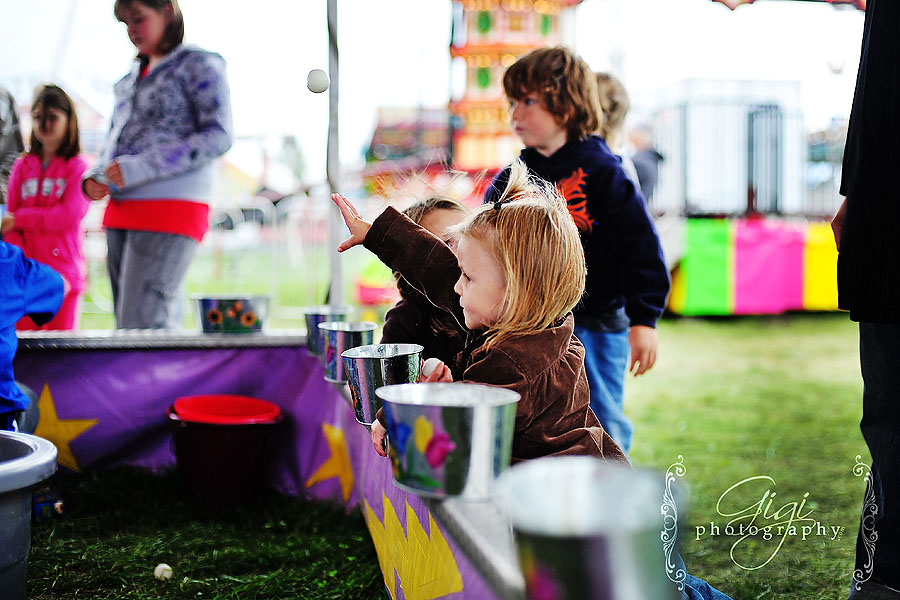 Abby was really into it. Turns out, they won a fish no matter if they got the ping pong ball in the jar or not. (Now that's my kinda carnival game.)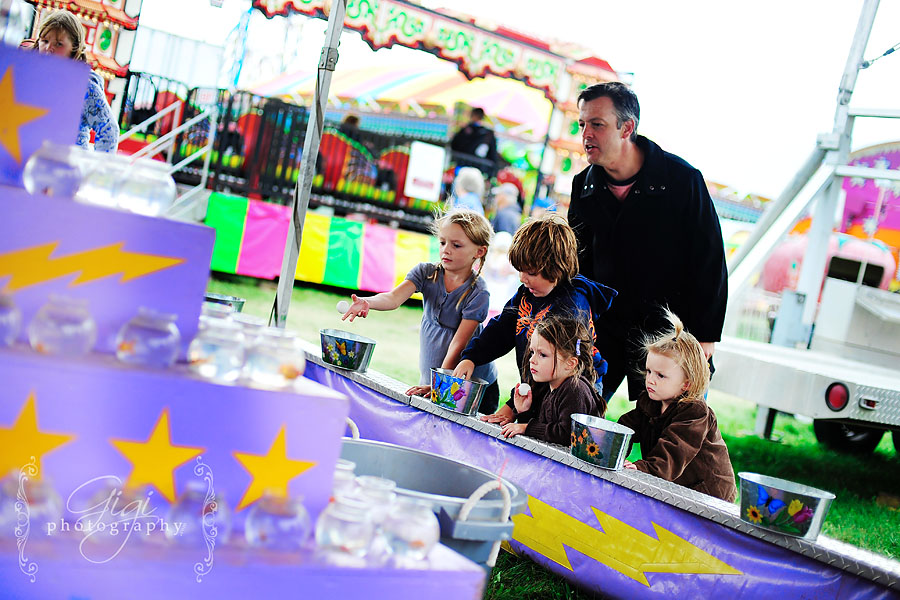 Lucia was fascinated with her itty bitty goldfish.  I remember, as a little girl, winning a goldfish at a carnival one summer. I hope my girls remember today, as well.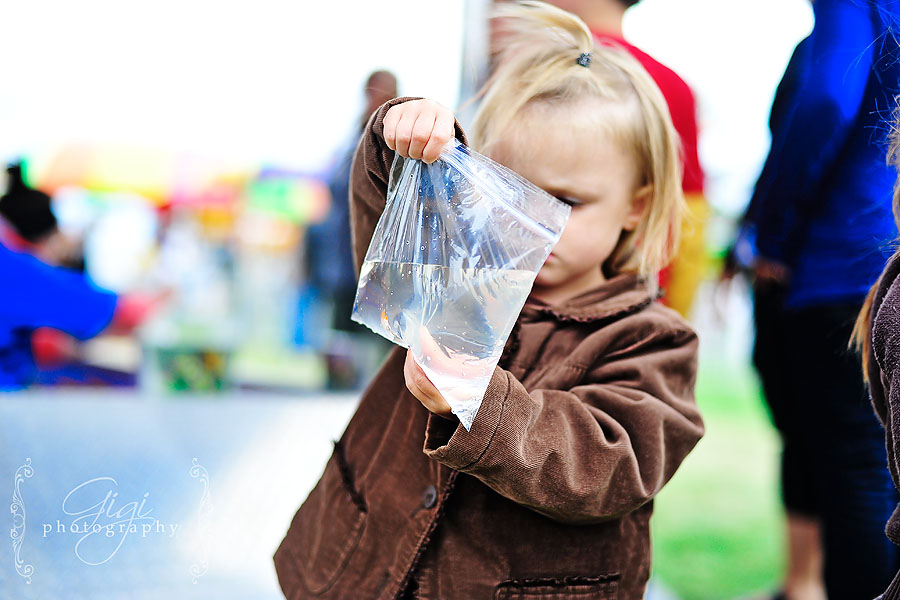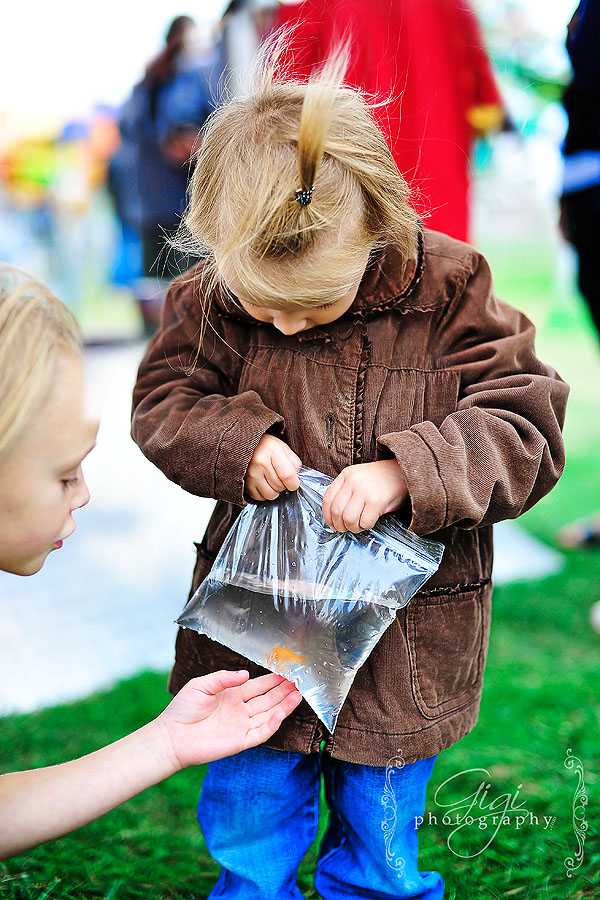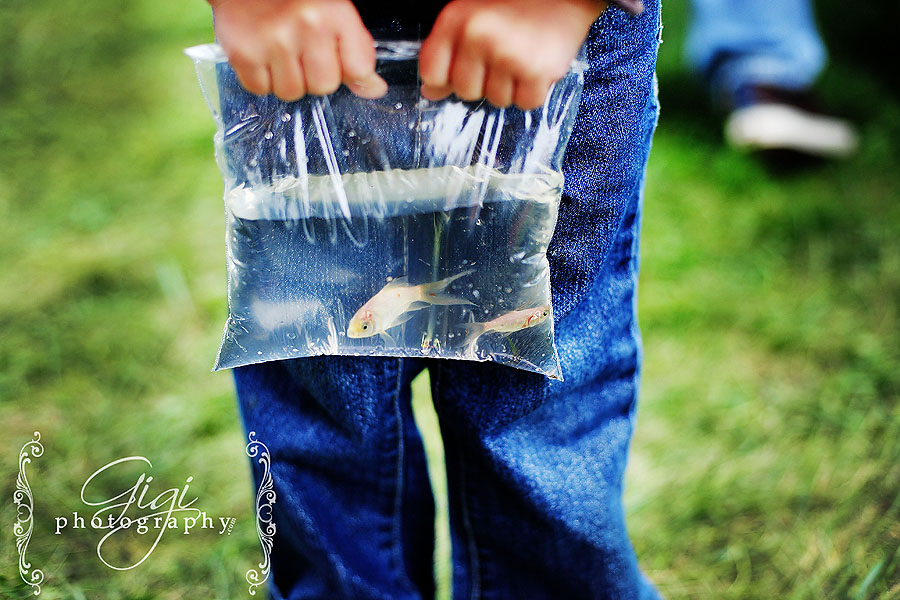 Fabulous day … although I'm going to have to really watch those fish. Just caught Lyla with her little hand in the bowl, trying to 'pet' one … wish the fish luck, please.
Also, I've been meaning to post these pictures – we shot them last week during the heat wave we had. Hard to believe, soon, we will be adding a fourth child to the family … 33 weeks along …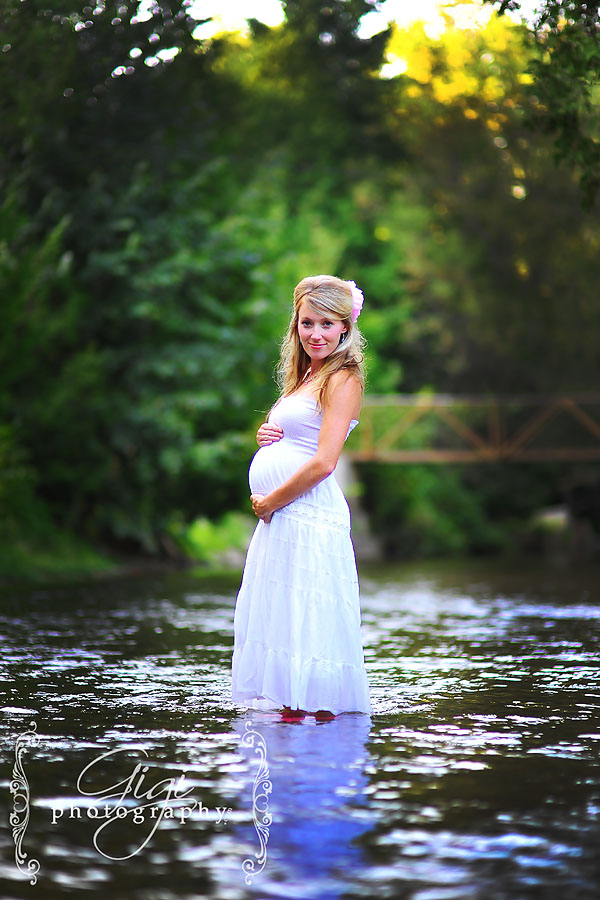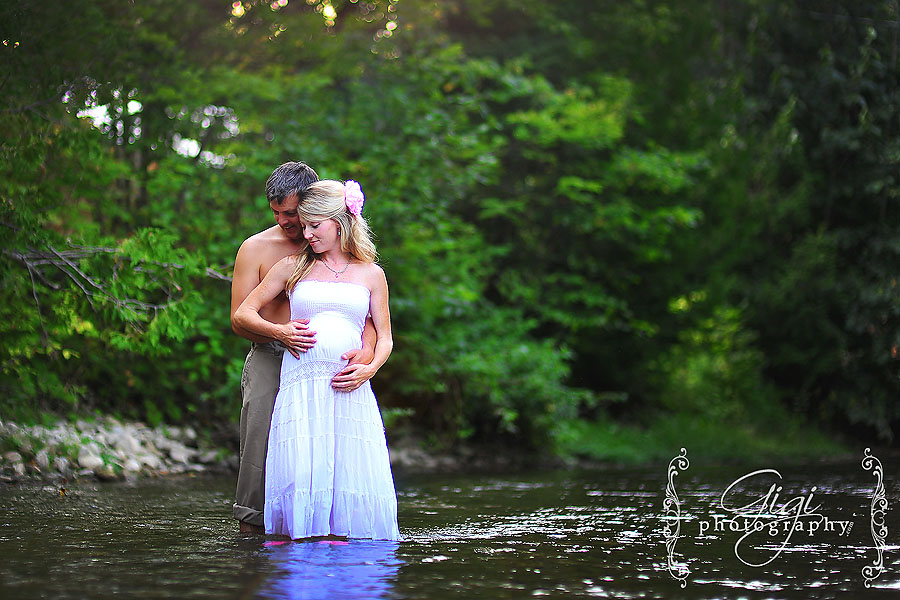 At the end of such a beautiful day and I look down and see the baby kicking away (yes, I can see it! It's a mover and a shaker!) … and I do feel blessed. And I am so grateful for the good things life brings – I'm not saying there are no bad times or that I'm not tired after running after the girls all day – but just saying … it's time to focus on that good in our lives. It's so very important.
Be blessed. xo