"A mother's joy begins when new life is stirring inside…
when a tiny heartbeat is heard for the very first time,
and a playful kick reminds her that she is never alone."
— Author Unknown
Today was not the easiest of days. I think I was hormonal or tired or just not focusing the positive. My feet are starting to hurt like crazy in this pregnancy. I have to admit, I wear crummy shoes. Flip flops and the like – nothing great. But after not being able to walk after 5 p.m. each day for about two weeks, I decided to bite the bullet and buy a pair of Birkenstocks. {Still looking for a pink pair that will ship to Canada! Does anyone have links?}
However, despite feeling off for the morning, the end of the day was much better .. sometimes, we have to just change our attitude. I mean, sore feet?! Come on. That's not the end of the world. And laundry piling up? Yeah, well, don't sweat it, right?! 🙂
I've had a lot of people ask for belly photos … so as not to disapoint … we did a few today. Nothing fancy. Nothing prepapred. Just the girls and I on Lyla's bed. Mid-dance-session (as you can see, they were dancing in their underwear and ballet slippers – with the excption of Lacey, who must wear a tutu She's six now, you know. No more dancing in underwear – well, most days …). Nothing over the top. 
Just us. On a hot Friday afternoon. 
Feeling the baby kick and move. (This baby moves a LOT!)
The blob of fur at the bottom of the bed is Daisy, our cockapoo. She can't be forgotten. She's one of the girls. And she thinks she's human. She really does.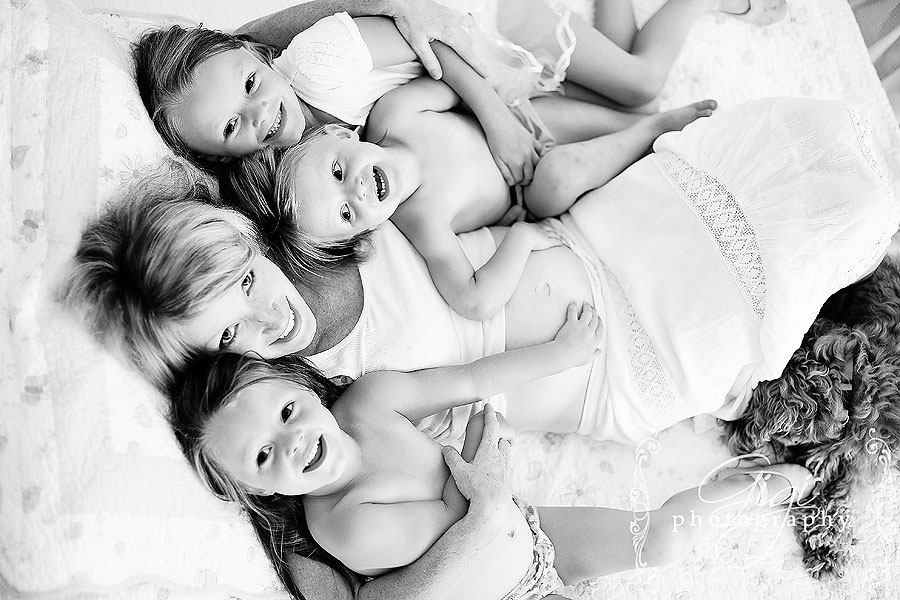 Looking peaceful or mischevious?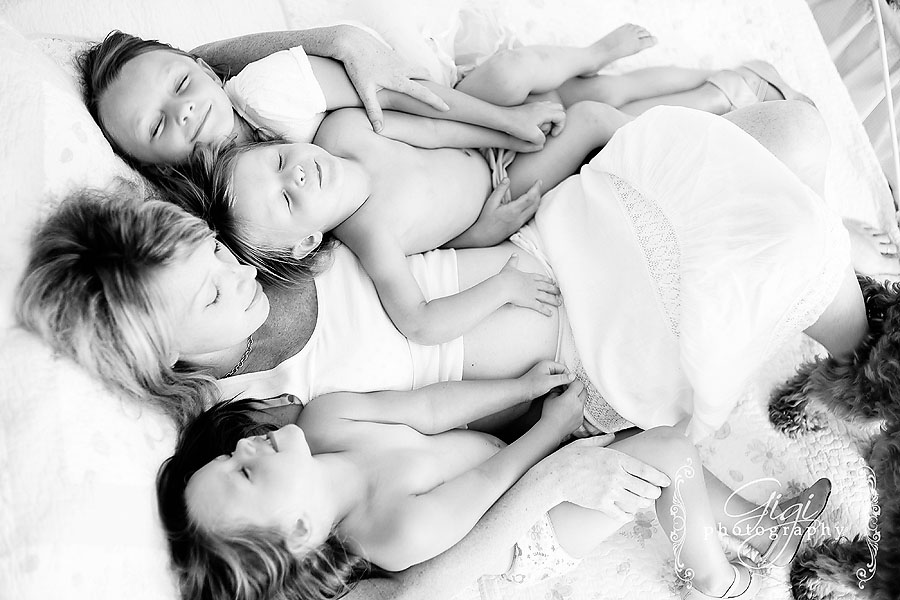 Today, Lucia was touching my arms in awe … "Mommy, you 'ave' sparkles ….!" I think she was referring to the freckles. But I'll take sparkles as a description. 🙂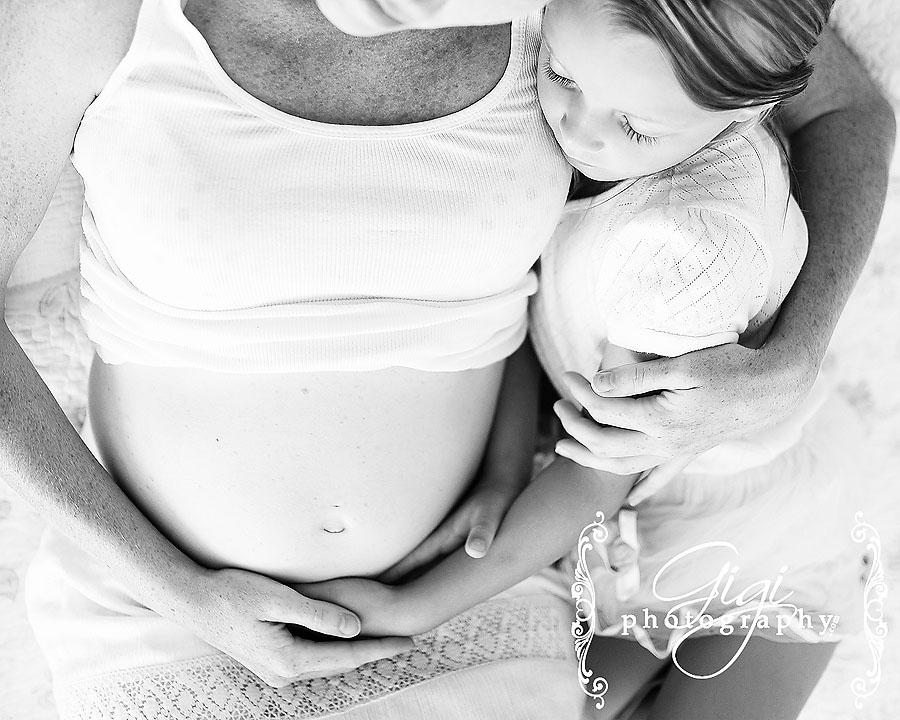 I feel *very* blessed to have my three little girls and one more baby on the way. I never imagined having four children, but I can't picture it any other way now. And even on days like today (when my patience was being tested with the girls being not-so-angelic from the moment they woke up), I still am grateful. Grateful for the fights. Grateful for the laundry. Grateful for the snuggles. Grateful for the dancing girls. And grateful for one more little baby on the way to cuddle.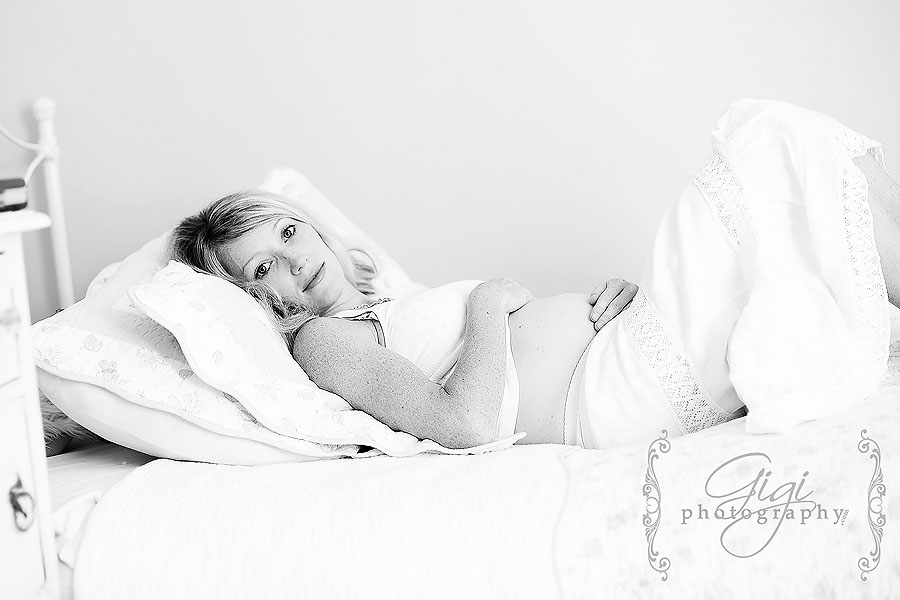 26 weeks of love. So thankful.