"Always remember to slow down in life; 
live, breathe, and learn;
to take a look around you whenever you have time 
and never forget everything and every person that has the least place within your heart." 
Today is the last day our Lyla will be three.
Tomorrow, she turns the big -FOUR – …. I don't know how we got here so quickly. I remember bringing her home from the hospital, seeing the bond form between Lacey and her new sister, and seeing her daddy fall in love with his second little princess … and then dubbing her Tarzan Jane when we realized she had the 'middle child' characteristics (!!!) … now, she's learning to ride a bike, can pour a great, big tall glass of milk without spilling and loves to do anything and everything different than her sisters. 
And we love our Tarzan Jane. Oh so much. Yes, she is the child that somehow happens to cause a lot of the trouble – she is the one that escapes from Sunday School each Sunday, the one that goes missing when we're out at a store, the one that wakes up crabby, the one that doesn't want to brush her teeth but eats all the candy and asks for ice cream for dinner …. but she's also the one that keeps us laughing, falls off the swing and scrapes her knee and doesn't cry, she's the one that will be a leader one day among her friends, the one that has determination and courage … and we love our little Tarzan Jane for just those reasons. 
Tonight, after her bath, I took her picture … her last night as a three year old.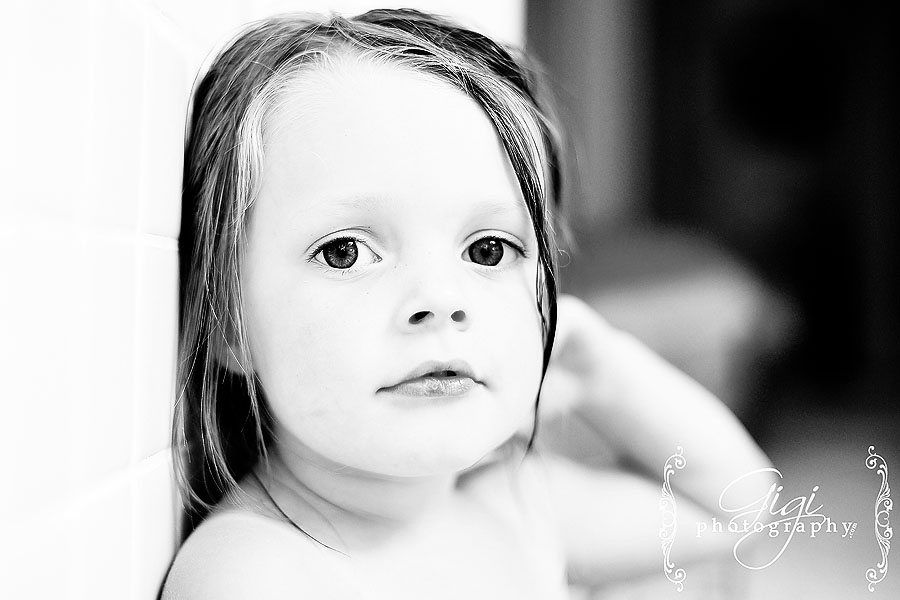 With her big birthday looming in the next day's schedule, it makes me realize that I need to slow down. Slow down time. Slow down life. Slow down our family. Actually, it's something I've been thinking about for a while.
This summer, I didn't sign the kids up for any camps or programs. We even backed out of soccer for the older girls. We are just chilling. We are going to hang out as a family. As mom and kids. As a slow-paced family with nowhere to go. 
I want the summer to draggggg on.
I want my kids to lay on the grass, with their arms behind their heads, watching the clouds float lazily by. 
I want them to play in their kiddie pool and not worry about having to get dressed up to go out each day. 
I want them to create beautiful, lazy summer memories.
 Like when we hang out at the river at their grandparent's cottage in Hockley Valley.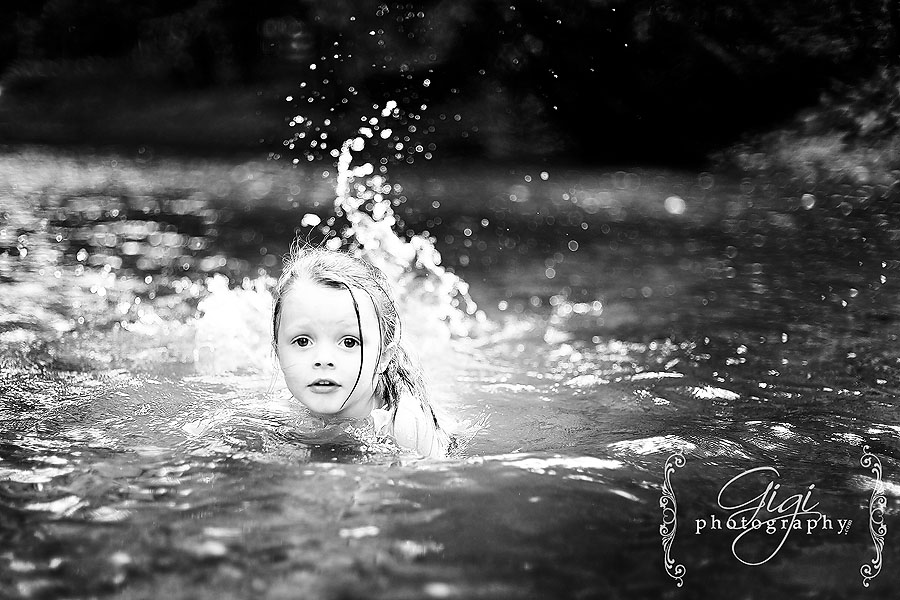 I don't want to freeze their childhood (okay, who am I kidding?! I would love to freeze frame for a while! But I do know there are beautiful moments to come as the girls grow older …) … but I also don't want to look back and think "Where *WAS* I?" during these normal-every-day-beautiful-summer-moments. Or any of life's moments.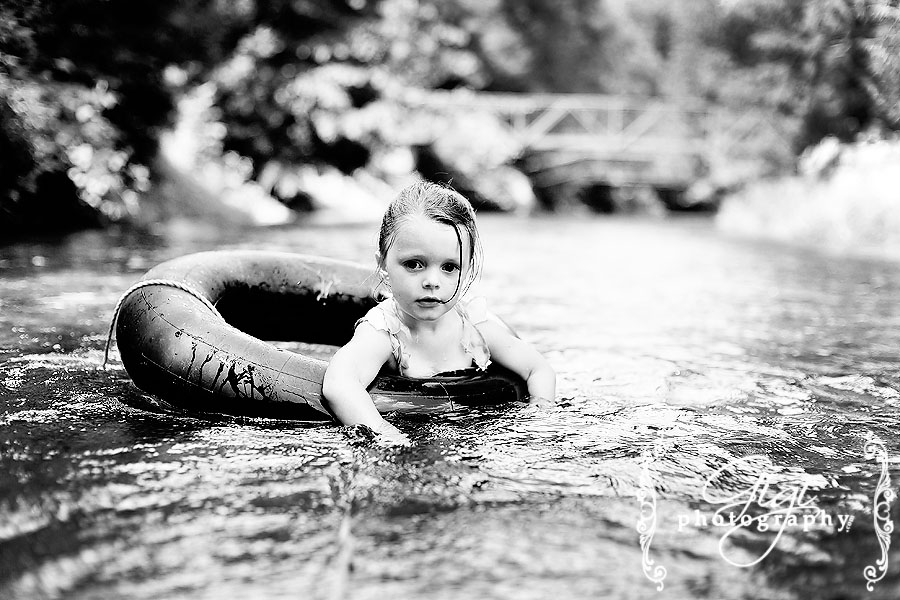 And this isn't just for summer. We have a personal rule in the family for the fall and busy winter seasons – only one program per child per season and so far, we've stuck with it. It saves us from running around like crazy parents with no time to really tuck your child into bed at night or read them bedtime stories or have dinner together. 
I'm on a personal mission – to not be so busy that I don't have time to sit in the river, the cold water running over my feet, and listen to my kids' laugh as their gramma pulls them up the river in a boat (note: gramma is pulling them – I'm taking the easy route of just watching!) …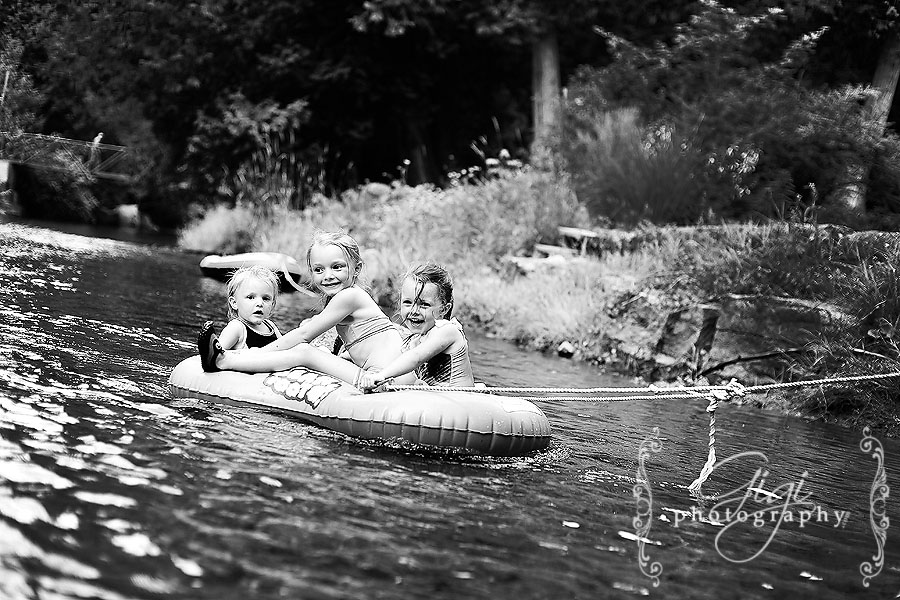 May you be blessed with the chance to slow down your family's time, as well. I'm not sure why we always have to be so busy and so booked up.
Let's all relax a little and enjoy life – as it happens.