Right now, we're in the middle of a scorcher heatwave. 
It's so freakishly hot in our 124 year old house … 104 with the humidity! I've never been so hot at night before (well, except when we were in Africa!! Now that's heat!) and being pregnant hasn't helped. I'm thankful I'm not 37 weeks or something – that would be brutal! I've spent most of the week, searching out pools, splash pads and friends with air conditioning. 😉 
But with all this heat, I think this little precious man was pretty much okay with us taking most of his clothes off for his photos!
I found a fabulous old rusty truck that is just perfect for boy photos …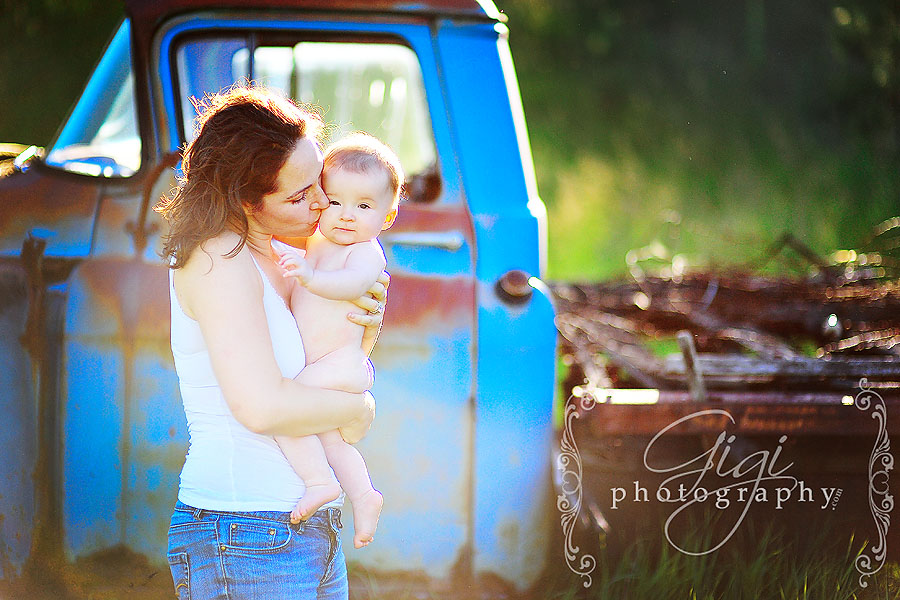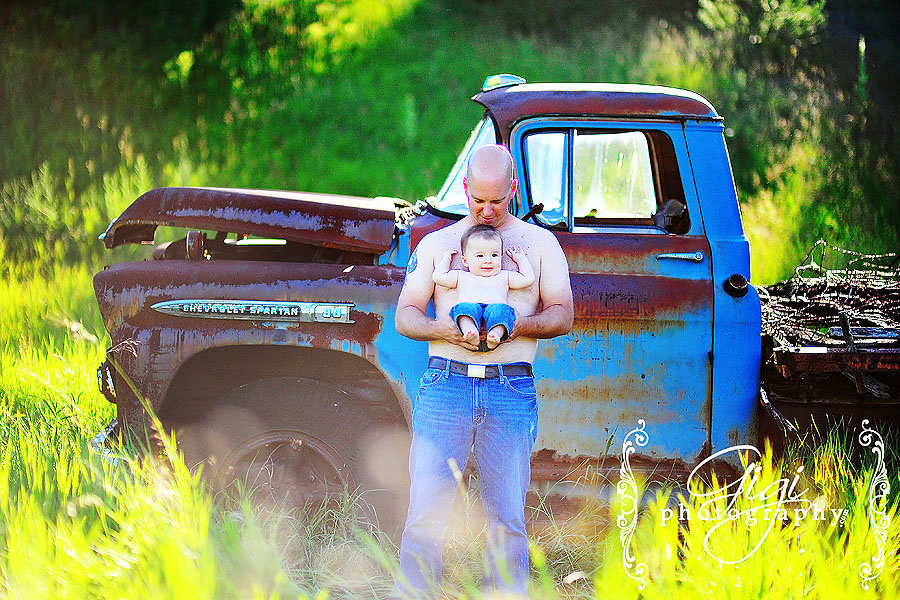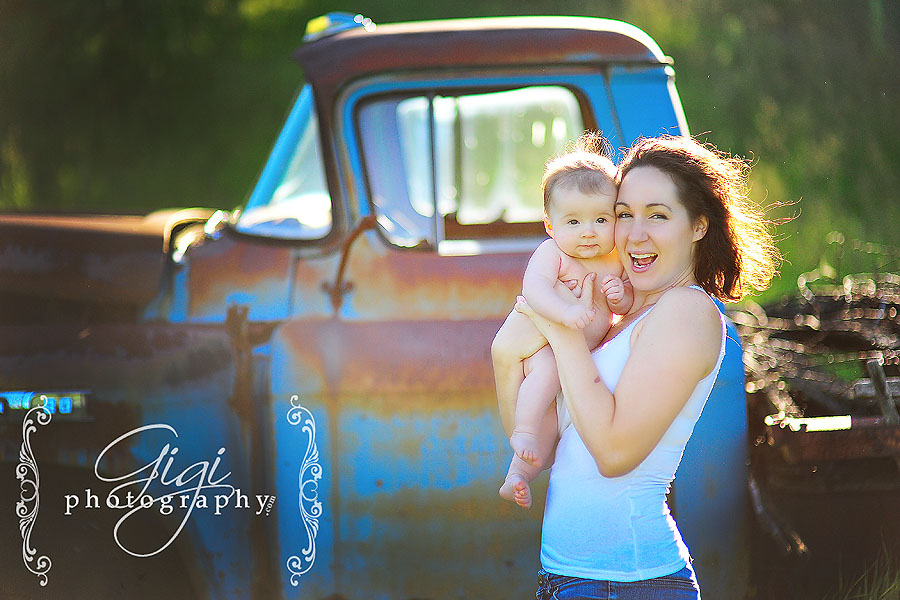 Thanks, Anne, for being so easy going with your shoot! It was AWESOME meeting you three!
Now time to find some ice water and search out a cool breeze on the front porch …