When Kim first e-mailed me to set up her session, I was so excited! We had just gone to watch Pinkalicious the Musical in Toronto where Kim plays Mrs. Pinkerton.
(Okay. STOP. HOLD THE PHONES. If you have a little girl, run as fast as you can to the nearest book store to buy Pinkalicious and then scoot your butt over to the computer to purchase your tickets to go see Pinkalicious performed live in Toronto as a surprise for your little princess – it will be the best mommy-daughter date ever! There. Back to the regular scheduled programing,  er, blogging.)
Well, as it turns out, Kimberly, aka. Mrs Pinkerton, is also a very amazing cellist and is working on her website, cd release, etc. this year and needed some images to reflect her style and so forth. 
So that brings us to yesterday. 
Think vintage dresses, my new amazing awesome prop that I just got last week, rivers, her cello, deep soulful music and an affair with the sunshine …. and that was her session. Kim, it was WONDERFUL working with you – and your awesome dad! – and I absolutely cannot wait to be a small part of your new, exciting venture … 
Meet Kimberly and the love of her life, Bernard (her cello).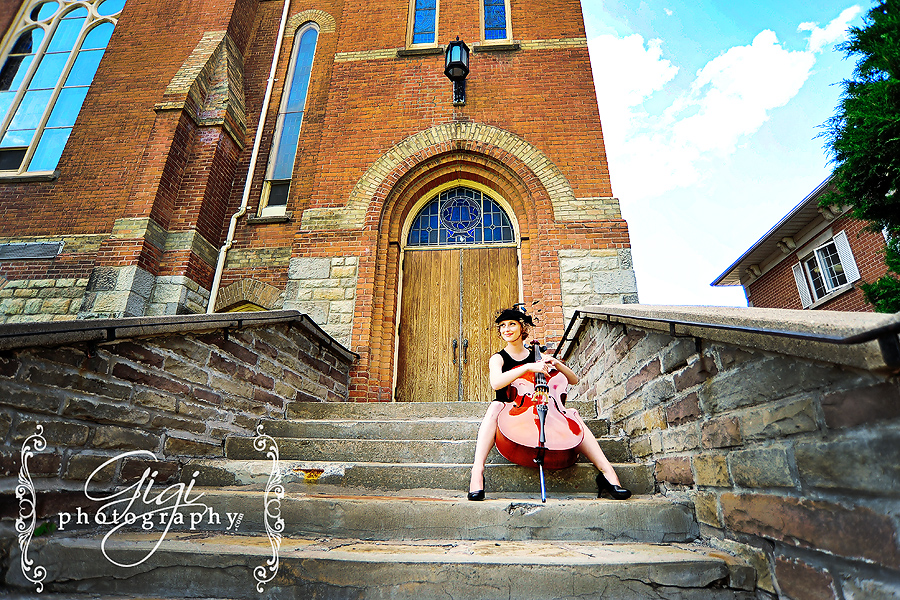 I have total hair envy right now.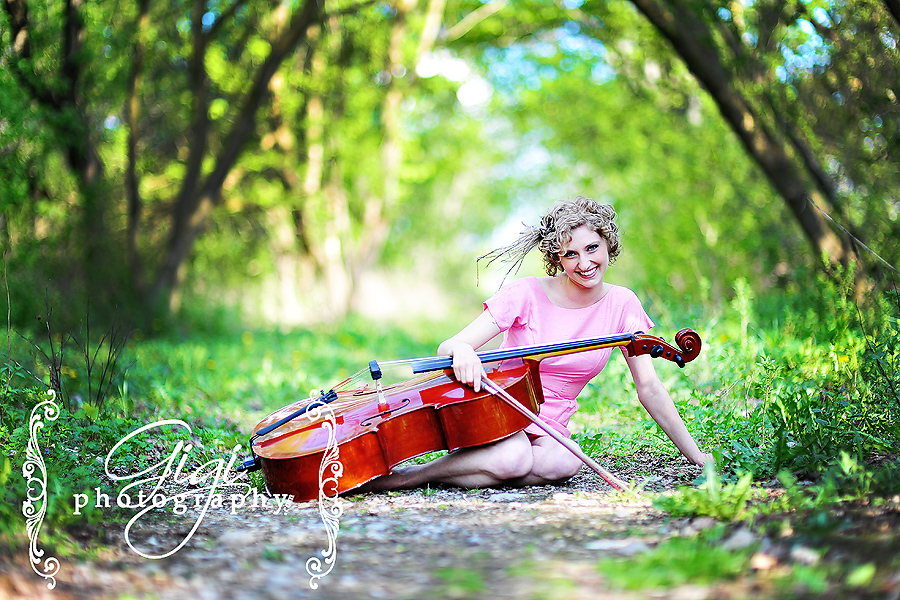 GOOOORGEEEEEOUUUS, girlfriend, just gorgeous! xo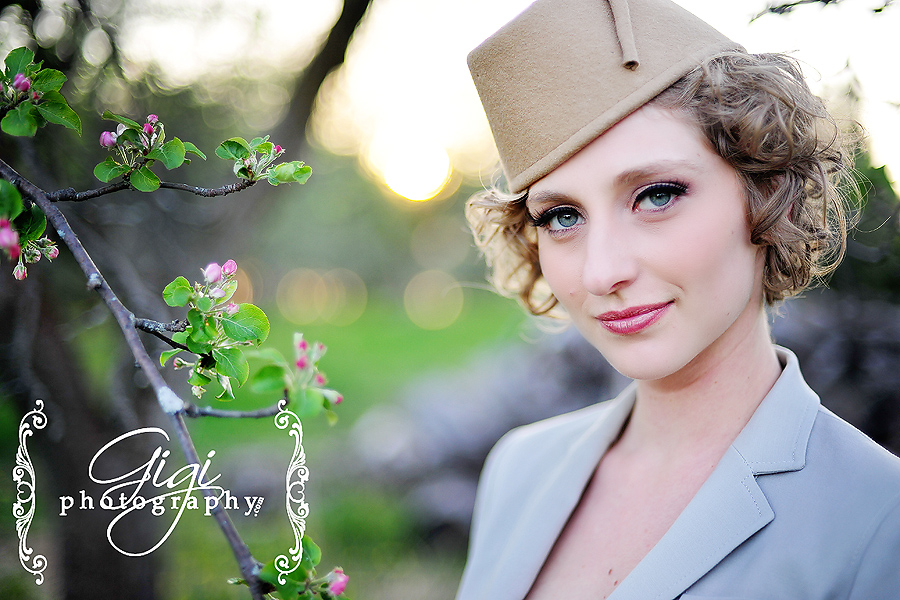 Kim, thank you for braving the somewhat chilly waters and risking your cello for this shot! It wasn't that bad, was it?! 😉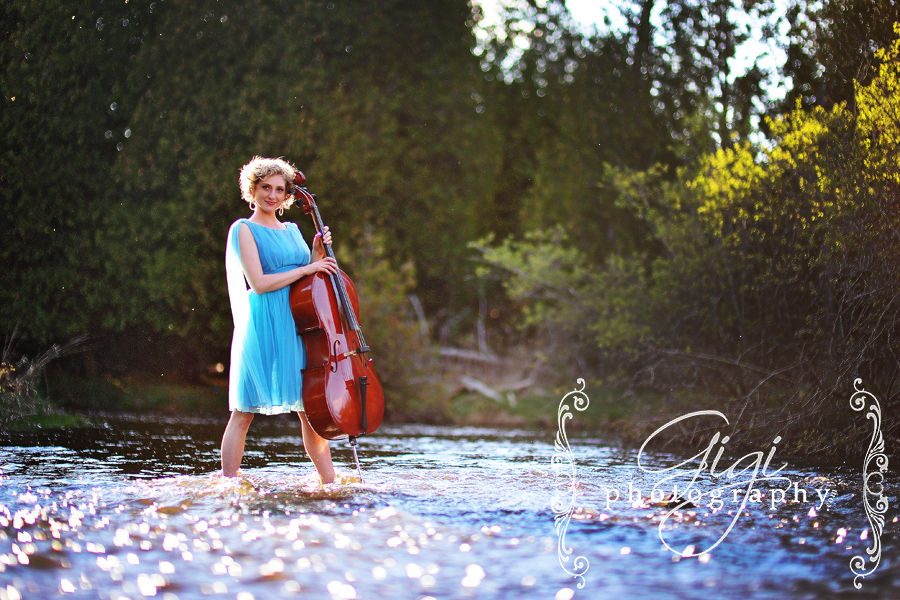 ……. and introducing ….. my brand new prop for Gigi Photography, courtesy of Craiglist … this is the "item" I was mentioning on the facebook group ….
Can you see why I loved it so much?!  (Although my husband is going to be ready to kill me before the summer is over because he is Mr. Muscles for me and has to help me move this lovely couch around all the time!)
Introducing my Red Velvet Couch of Dreams.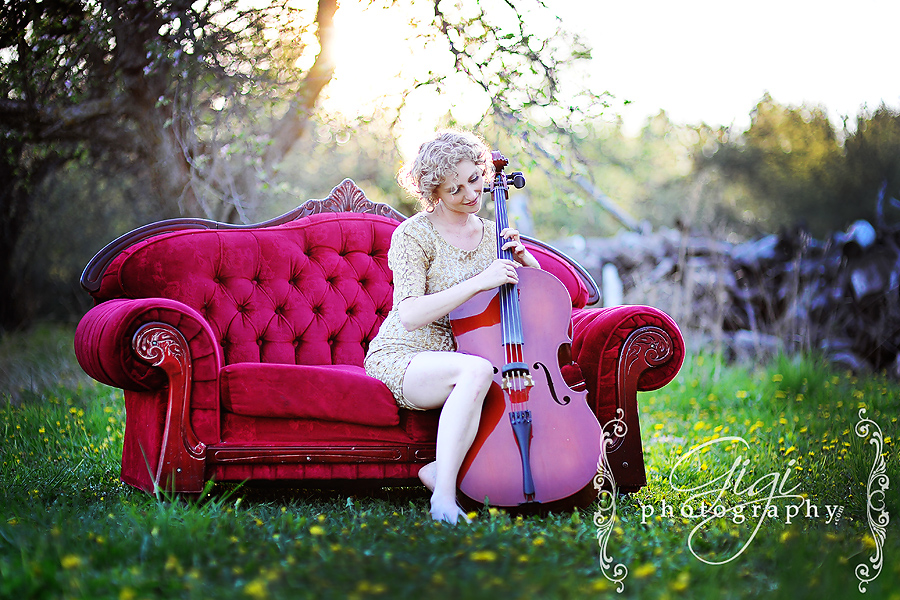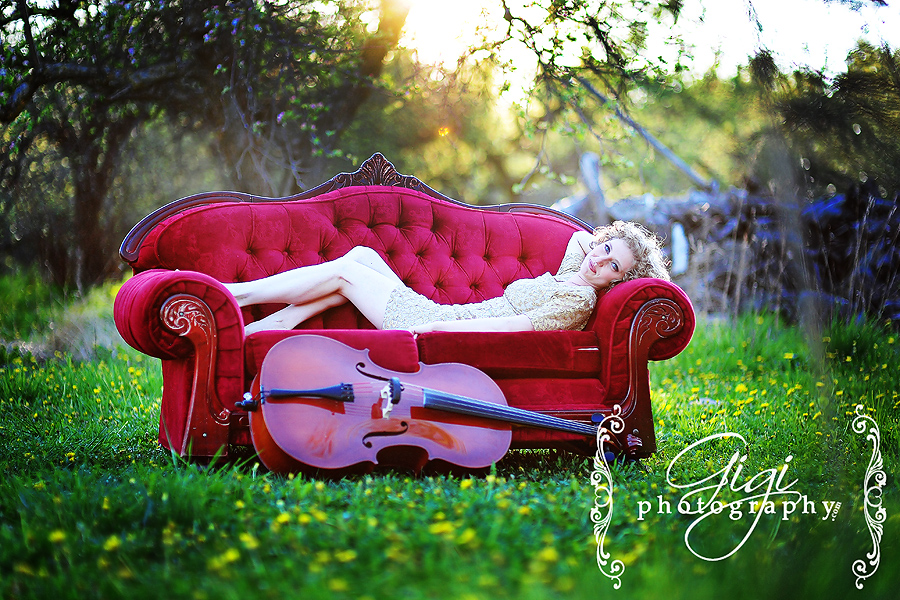 There are SO MANY more gorgeous shots from this session but I wanted to put up this sneak peek before Kim's dad (Hey there, James Bond!!) leaves to return to B.C. later today.  So you may just see another sneak peek from this session in the next week or so …
Kim, amazing job. Fabulous, so super awesomely wonderful. Hope you love your images so far! 🙂