Your idea of bliss is to wake up on a Monday, knowing you haven't a single engagement for the entire week.
You are cradled in a white paper cocoon tied up with typewriter ribbon."
– Edna Ferber
Okay, well, I don't know what the second half of that quote means (unless it refers to a writer) … but the first half is great. 🙂 And hmm, it's not 100% true, but mostly true. I've tried to scale down this week for a few personal reasons and also to catch up! I have lots of galleries that need posting. Hoping to get my pregnancy bum in gear this week and try to stay up as late as I want to stay up to get these galleries loaded. 
But today … during the day … the kids rule my world.
Today we baked sugar cookies for Easter and decorated them …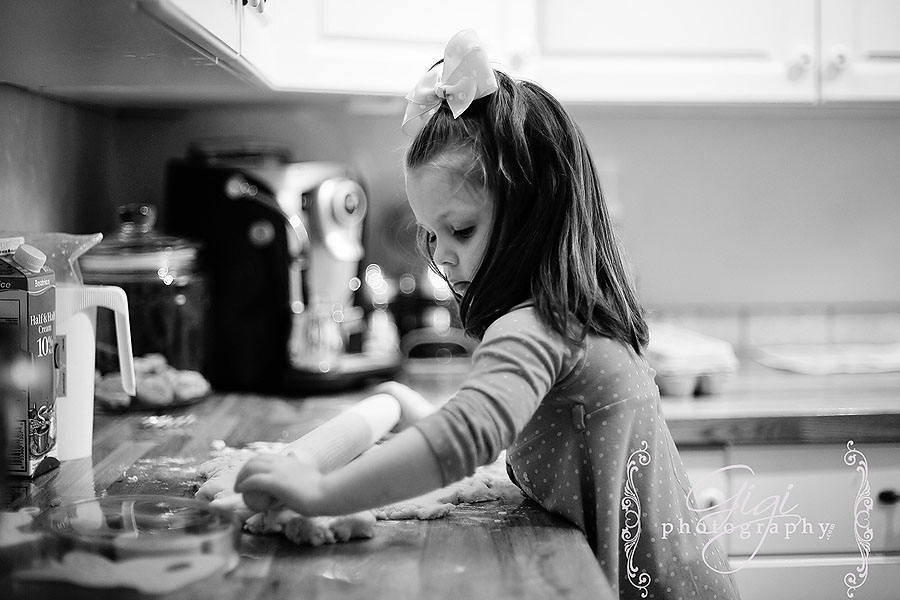 We made a huge mess … oopsie daisy …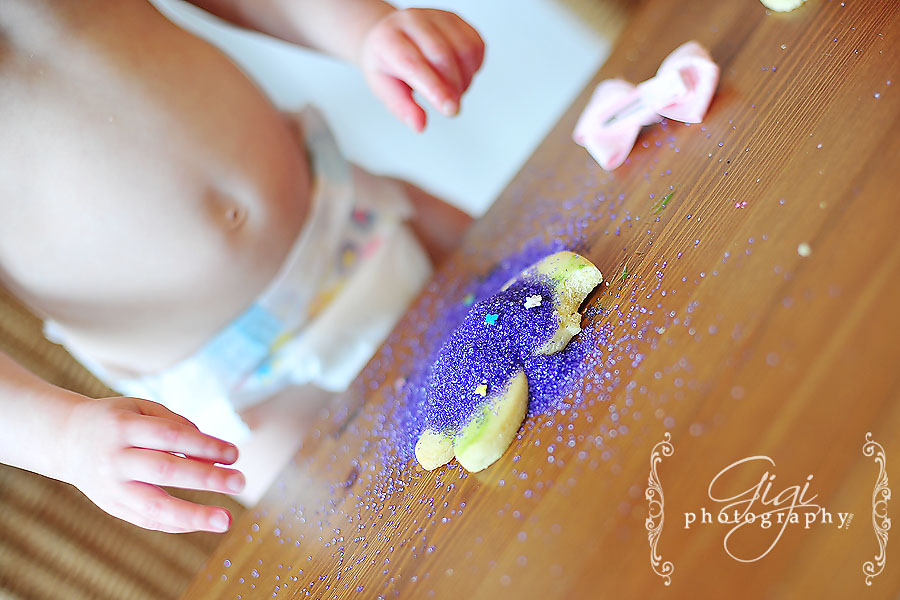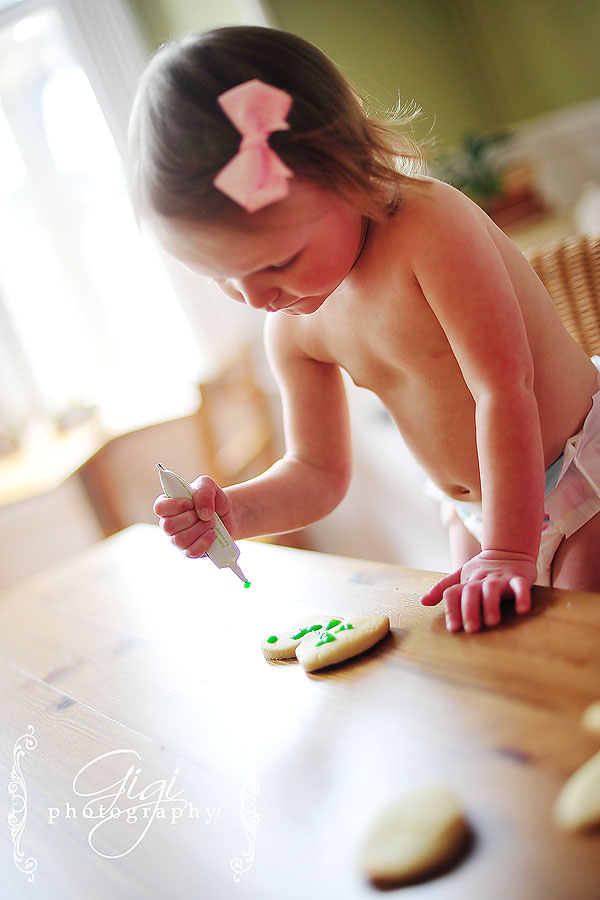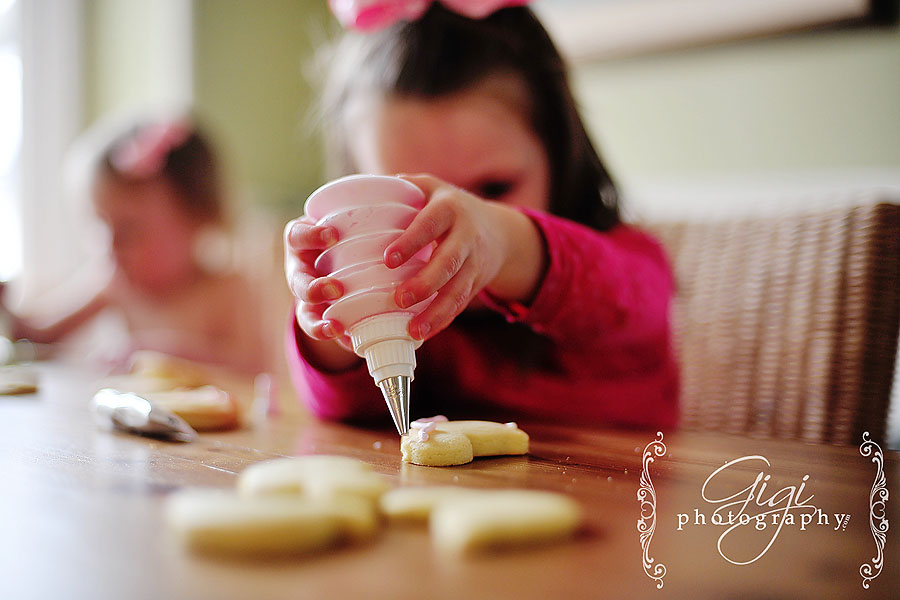 I think Lyla was enjoying her cookie …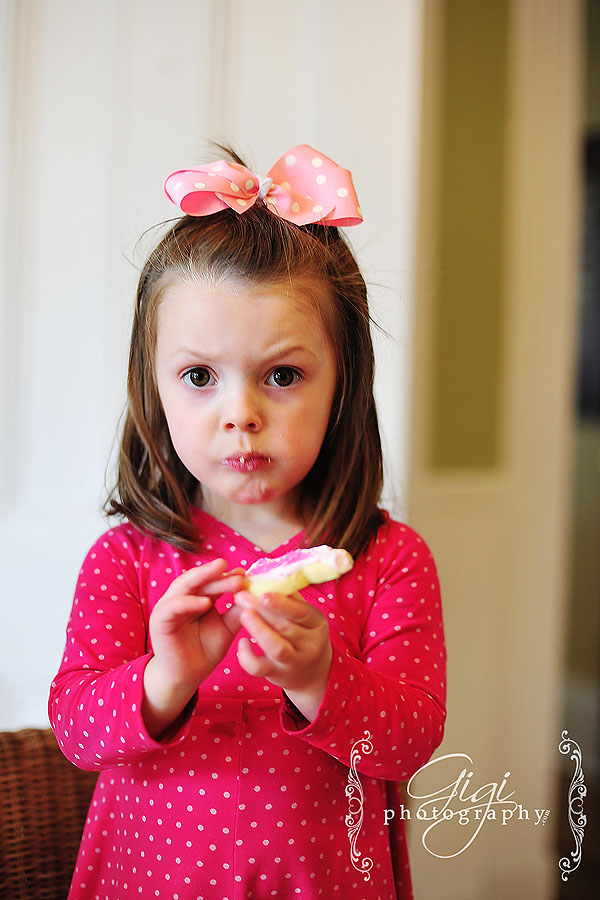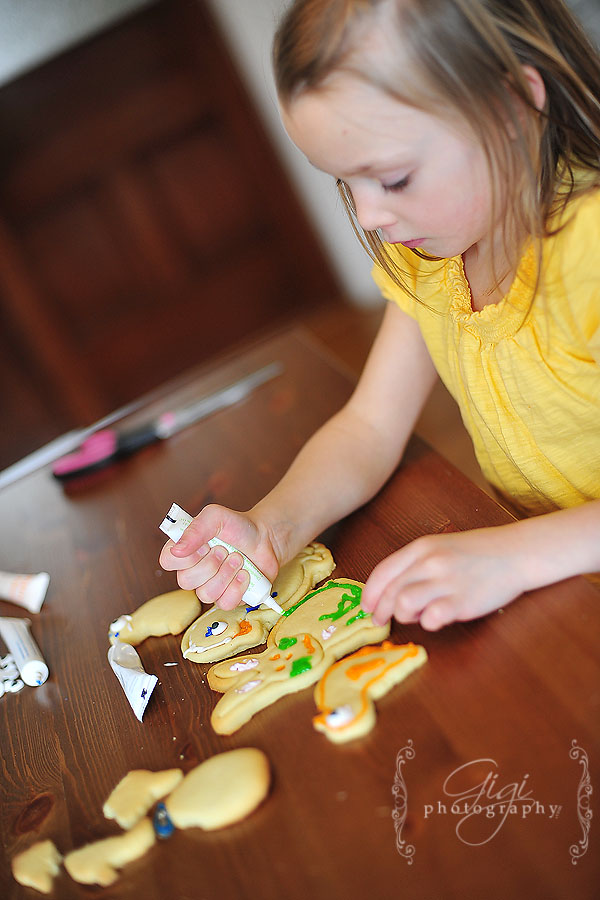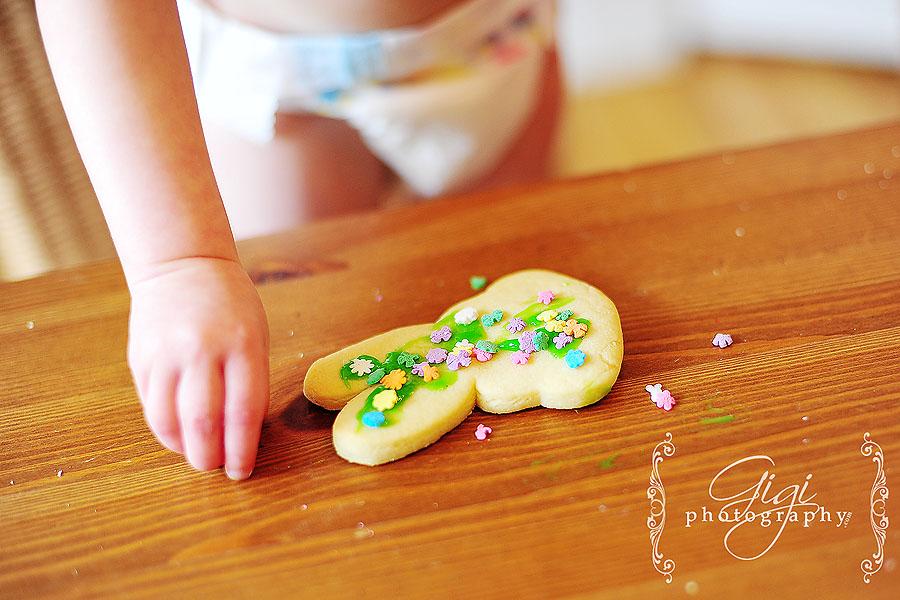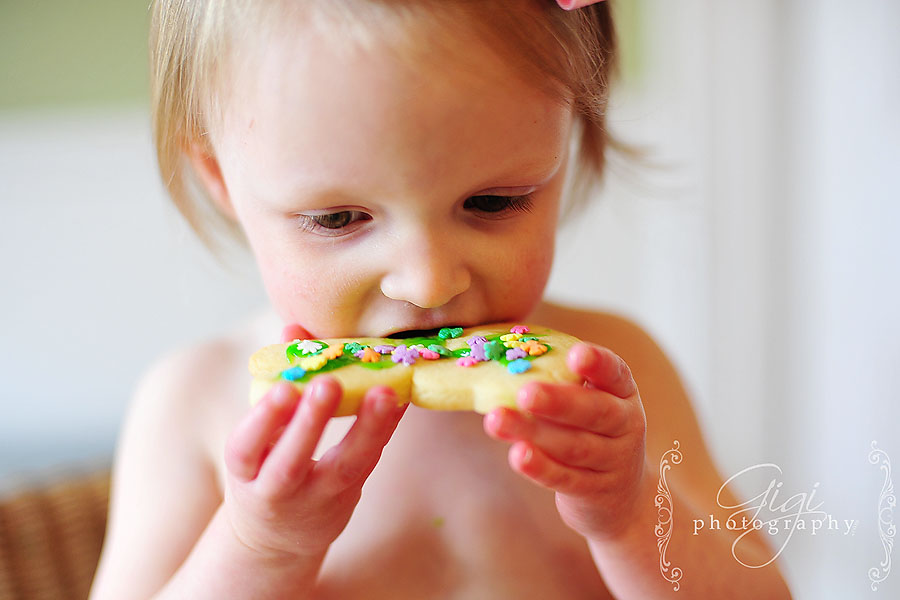 Tomorrow, we're planting more veggie seeds for our upcoming vegetable garden!