Something was blooming in the Gauthier kitchen today. 
No, it wasn't the seedlings we planted a few weeks ago … this kind involved some pretty awesome – and tasty –  ingredients …
-straws (okay, so those aren't tasty …)
– vanilla cake (getting tastier) or pudding
– Oreo or any type dark cookies (definitely tasty)
– ice cream (okay, we've hit the tasty bit for sure!)
– a flower or two
– more ice cream  (yeah!)
– whatever else you want to put inside the flower pot that is yummy and edible!  Be creative and use whatever will work or whatever you like!
Curious? 
Here you go.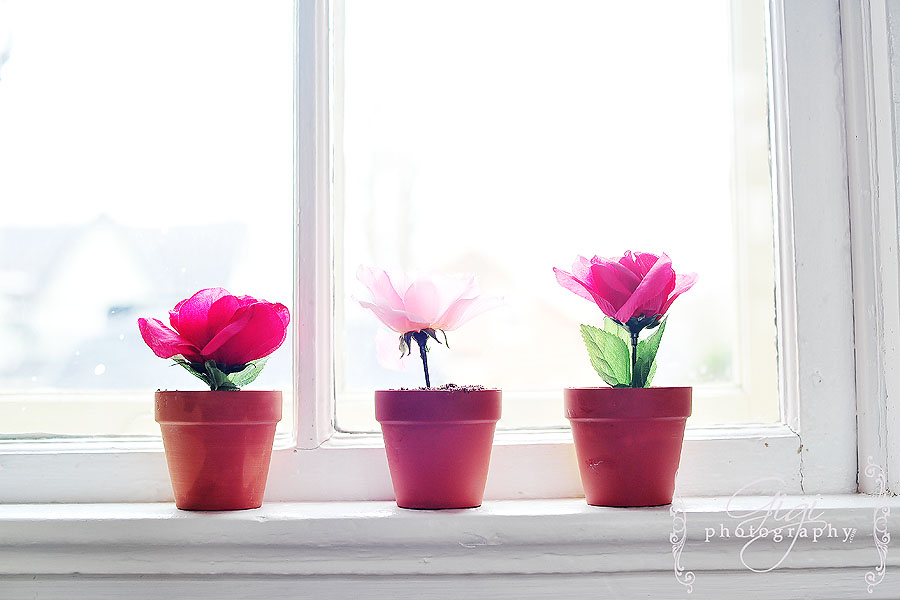 Itty bitty flower pot cakes!!! … Now, don't give me credit for this one.  I'm not THAT creative! 😉 I found this recipe online here and here (love this website!)  and just absolutely thought it was the cutest things ever!
So, I ran out the dollar store, purchased a ton of these pots (someone asked me if I was an ECE teacher buying supplies and I replied "At times, I feel like it with all the crafts we do in my home!!!") and grabbed the ingredients needed to create these cute and tasty flower pot cakes … er, dessert… or whatever it's officially called. 
Here are the directions.
It literally took me five minutes. Easy-peasy.
– First, cut the cake into round circles and place it in the base of the flower pot … (I just used the top of a small glass cup to cut the round circle) 
– Measure a straw into the flower pot and trim about an inch from the top (this is where the flower stem will go)
-then add a layer of ice cream (we used vanilla) or pudding – really it doesn't matter so long as it is tasty and somewhat soft!
– and yes, add another layer of another kind of ice cream (you choose your favorite! Mine is mint chocolate chip!)
– And then the yummy part (if it's not already yummy enough for you!) … sprinkle some crushed up Oreos (we put ours through the puree machine so it was very much like soil) to make it look dirt inside the flower pot – make sure you've covered the ice cream/yummy layers.
– pop a flower into the straw and voila! (The straw should be covered by the "soil" at this point).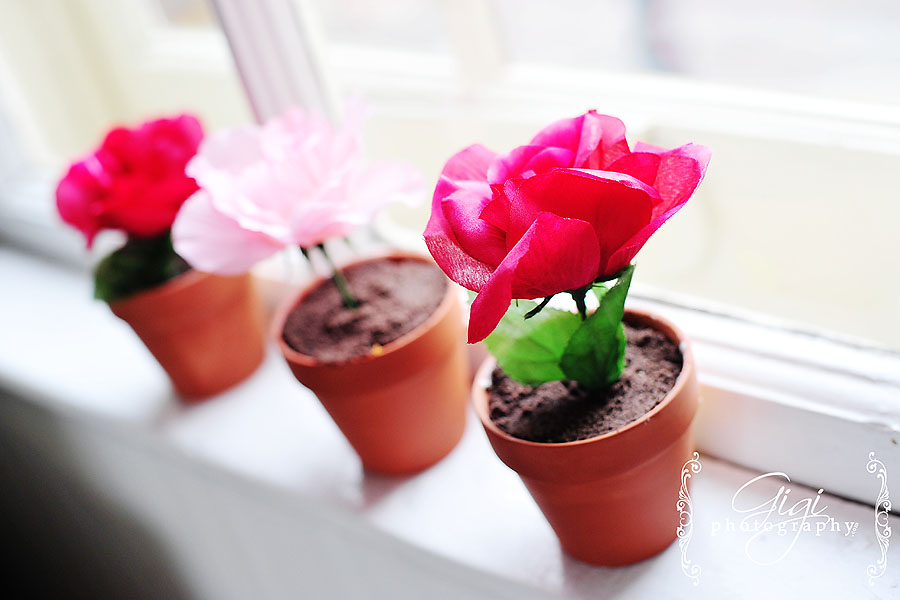 Grab a spoon and dig in! I made one for each of the girls and they LOVED it! If you have little boys (or big boys), you can add some candy bugs or gummy worms to make it more boy-friendly. 🙂  Wouldn't this be fun for a spring party or birthday get-together? (I just happen to be hosting  a baby shower on the weekend and maybe I'll be making these for the guests…. )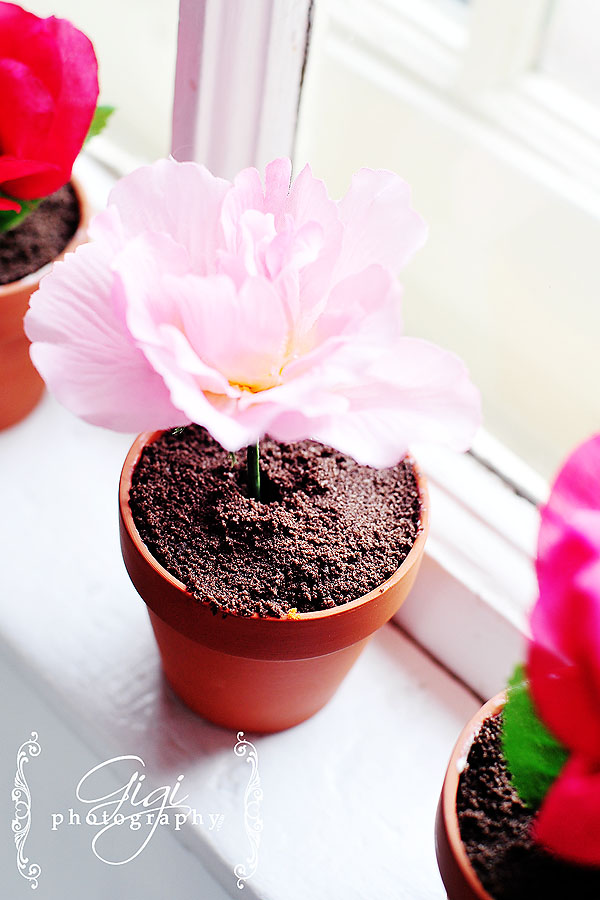 So there you go – let's celebrate spring and new life with a dessert that is worth digging in to!
{Don't forget the gummy worms for the boys!}
P.S. Those cut little pots are only 3 for $1 at the Orangeville dollar store. Hurry up though because I think I bought most of them! 😉