There is one magical, magical age with babies …. while I *adore* shooting every stage of a baby's first year, those months between six and 10 months of age are absolutely delightful! If you're a mom, I'm sure you'd agree … how cute are those little ones, with those chubby cheeks, dimples, rolly-polly legs and drooly smiles … ahhh, I just LOVE them. 
Okay, so here's the deal.
For a LIMITED time only, I'll be offering mini sessions for your sweet babies that fall into that age category – 6-10 months of age. Sessions must be booked after November 1st and I will only be taking a limited number of babies. 
This is a  fantastic way to capture all that cuteness of your little one in studio! And as a bonus, the first 10 babies to sign up for this limited session will receive a complimentary set of wallets! BOO YA!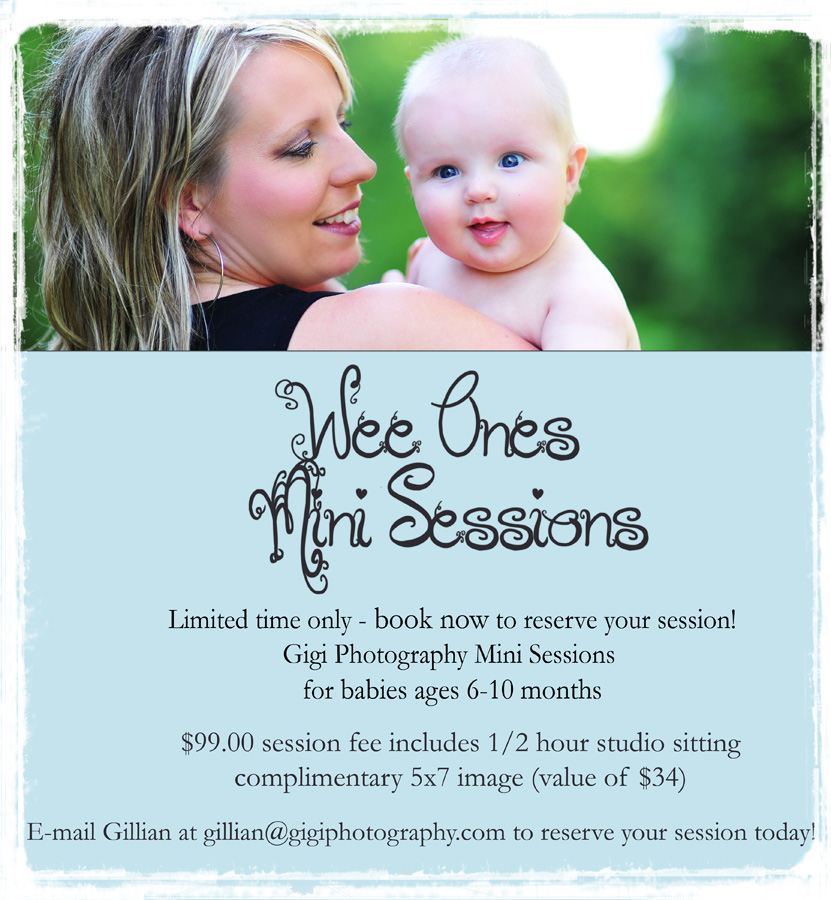 I can't wait to meet your sweet little ones! Yeahhhh!!! E-mail me!