"It's amazing how lovely common things become,
if one only knows how to look at them."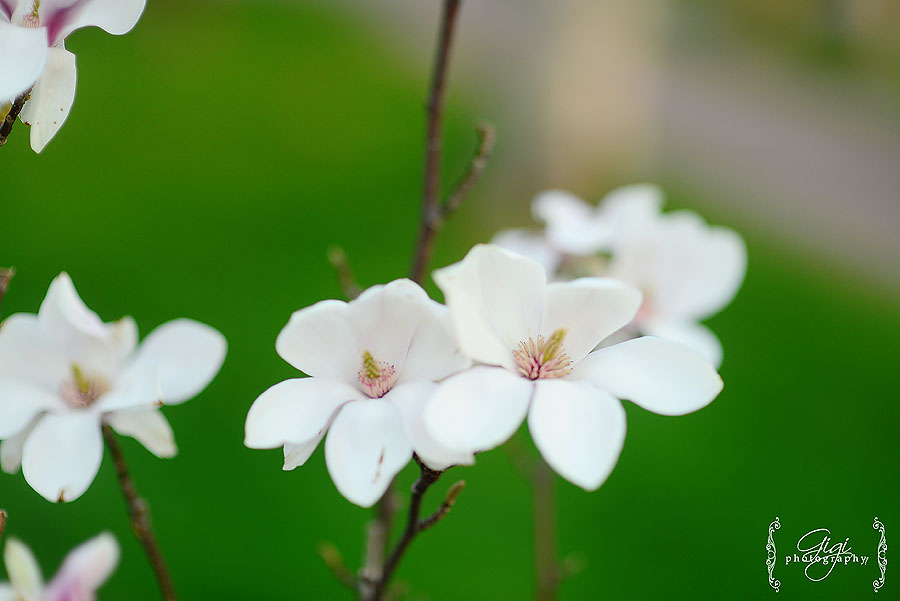 "Looks like we'll be without a truck for a while," my husband said, as he hung the phone after a long and frustrating conversation with several vehicle parts supplier. Earlier this week, our trusty but somewhat-un-reliable family vehicle decided it was time for a slight mechanicl makeover, leaving our family of 11 driving at walking-speed after church service.
Stranded at home ?… well, that doesn't sound like the worst possibility to me, especially during the month of May – a month filled with new projects, delightful garden tasks and spring blossoming on every lovely corner of the farm property.
Let's see … where would I start with all my projects on my list?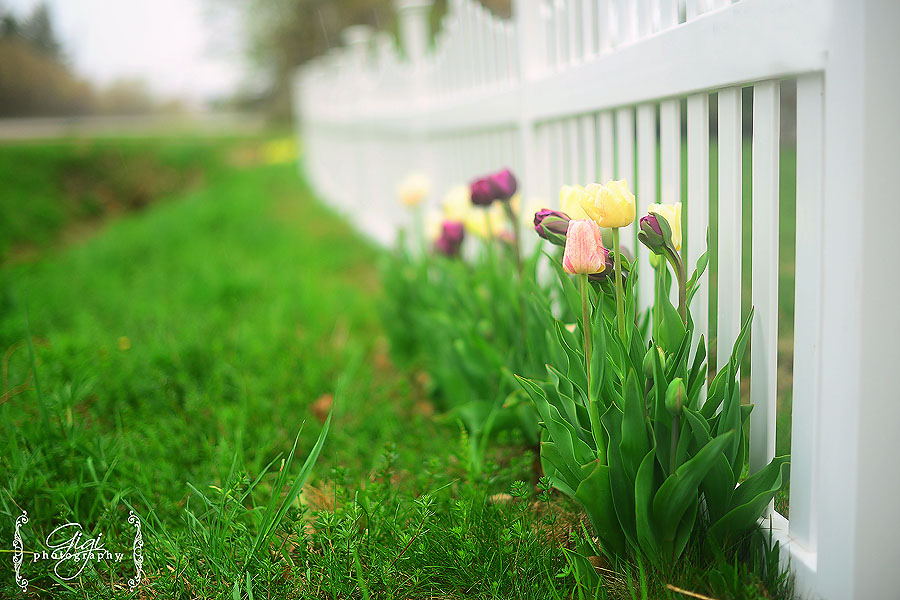 Plant more roses. (How can I ever have enough roses?!)
Prepare more vegetable beds and plant many, many seeds for the future.
Plant out the flower garden with seeds.
Spread more seeds – wildflower seeds!
Clean up the homeschool/little library room.
Paint and put up a picket fence.
Plant 50 lavender bushes from our neighbour.
Plant the 20 currant bushes we received for free from someone re-doing their yard.
Make dandelion salve with the harvest of cheerful dandelions in the field.
Celebrate our one year anniversary in our new home by having a picnic by the ocean and searching for sea glass.
Bake a humming bird cake to celebrate the arrival of our little friends.
Yes, the hummingbirds have returned! It was a delight to fill the feeders and watch the calendar to see when they arrived – early May. What a long flight they take for such tiny birds! It is a miracle they survive each migration and return to this lovely little island on the east coast.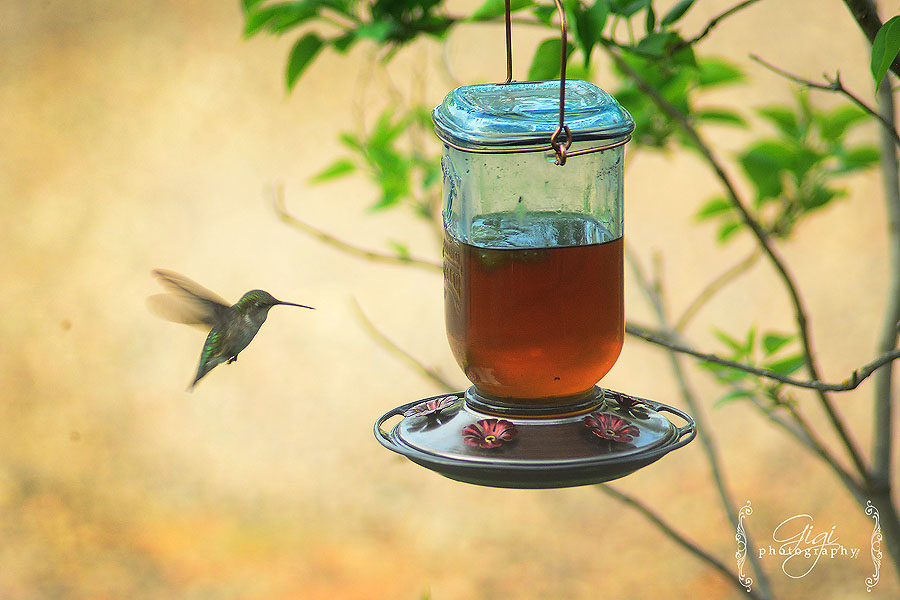 Yes, a week of home-bound solitude did sound like something we all would truly enjoy.  In fact, the most joy I find is being home with my family, surrounded by our familiar sights and routines, our silly troubles and joyous occasions. My heart does not desire fancy traveling or incredible excursions – the happiness of home brings me much contentment.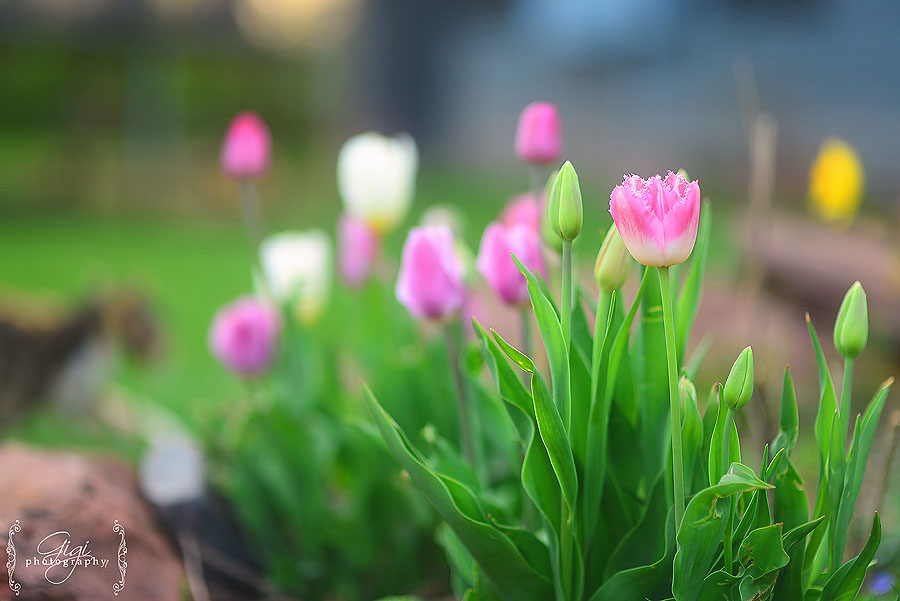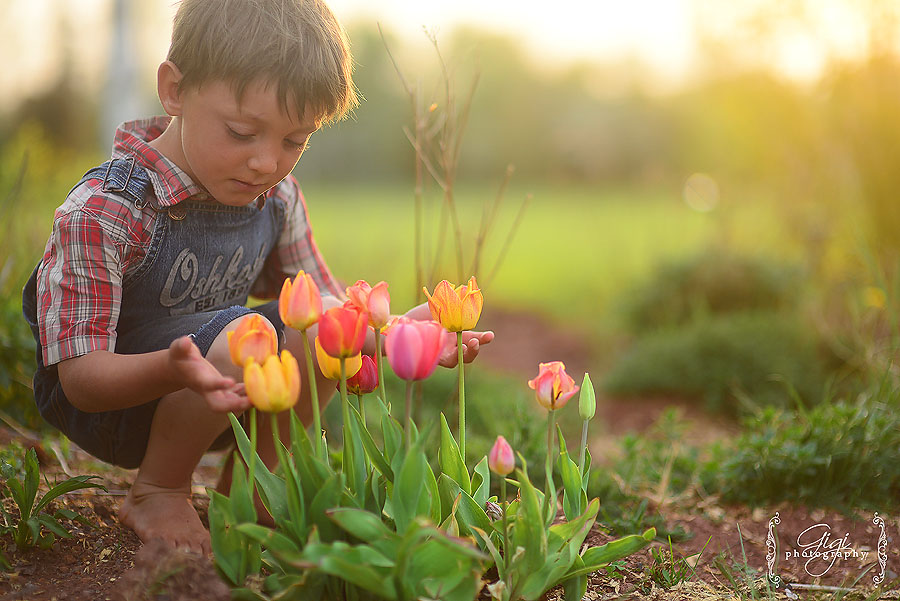 Thankful I had managed to pick up some new roses bushes for my garden earlier this month, the week of somewhat social solitude stretched itself gracefully in front of me. The merry month of May certainly does fall under a category of one of my favourite months … with apple blossoms bursting forth, fresh forget-me-nots and gentle breezes from the ocean, filling the air with a now familiar scent of the sea …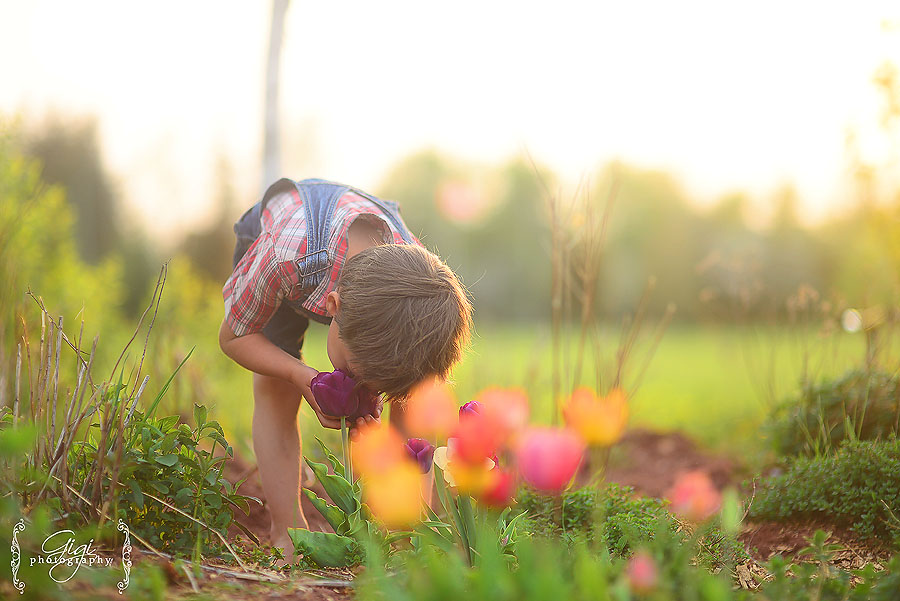 Last fall, the girls and I planted  1,00 bulbs for this spring – and now, our patient wait is over as we are entranced by glorious colourful display of beauty in so many areas of our humble property.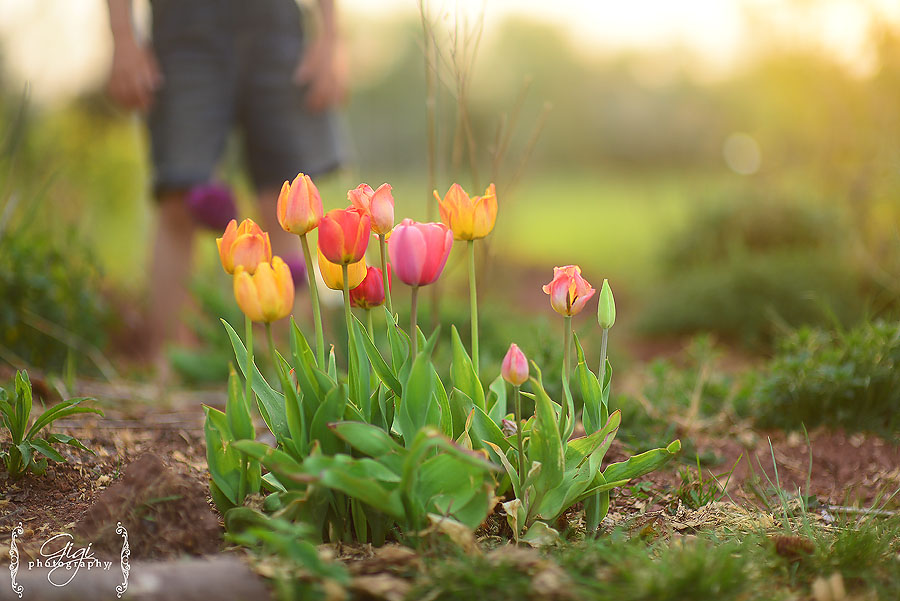 As a special treat for May, we have also been making homemade ice cream and homemade waffle cones (after reading shocking ingredients in store bought goods). In Ontario, we were able to buy somewhat healthy ice cream, but have yet to find such a treat here. So, we have been making our own for afternoon treats after being in the garden. Not only that, but we find as a large family, it is not very cost friendly to take us all out for ice cream … so making ice cream at home only made sense to me.  Just because we are a family of 11 does not mean I want my children to miss out on the fun treats of each season …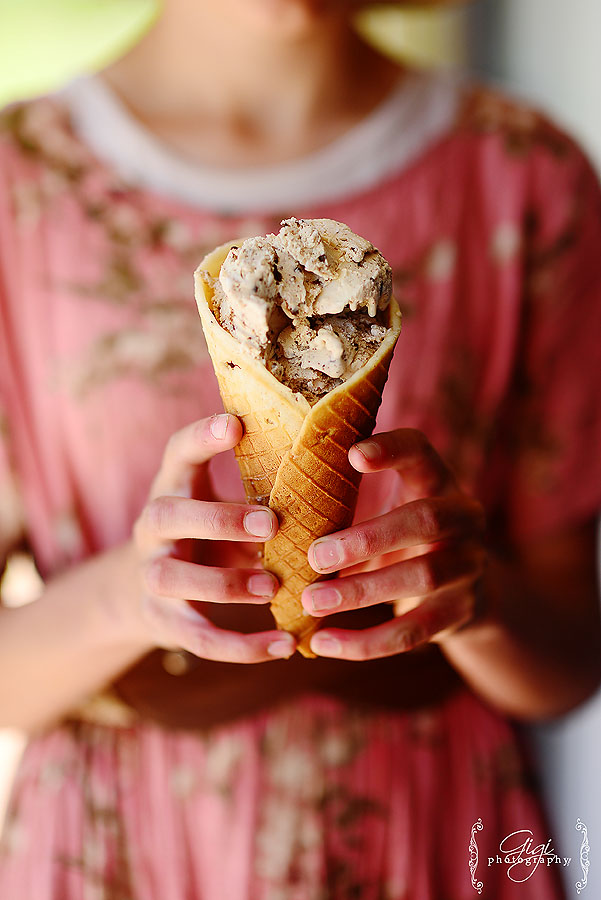 Are you interested in making homemade ice cream? If so, here is the recipe: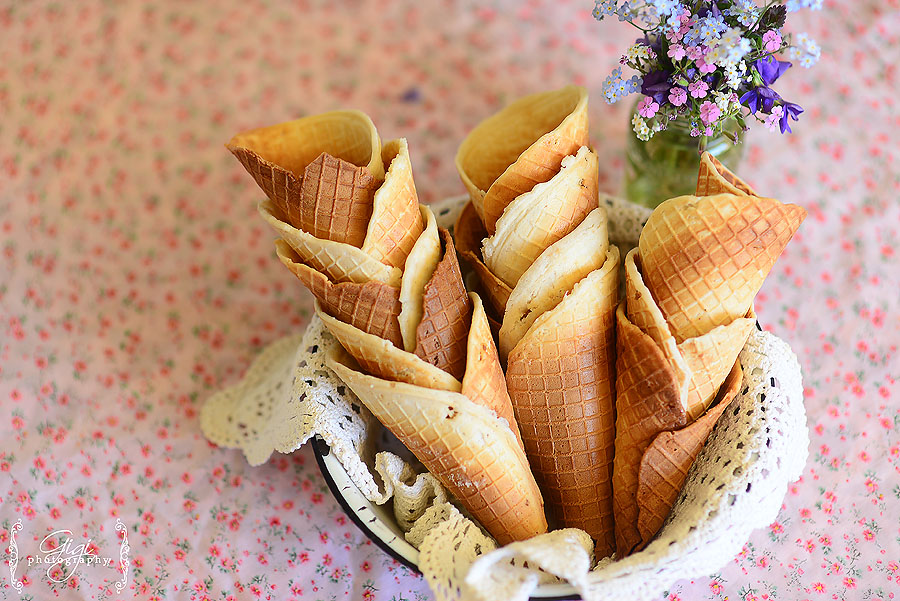 Homemade Ice Cream
3 egg yolks

1/2 cup maple syrup (or you can use sugar)

1 tablespoon vanilla extract

3 cups heavy cream
flavour of your choice : chocolate chips, mint (essential oil), strawberry jam swirled in – just think of the possibilities!

Beat egg yolks and blend in remaining ingredients. Pour into shallow dish and mix with a hand immersion blender. Store in freezer. Every 1/2 hour or so, for three hours, bring out the dish and stir again with the blender, being sure to include the sides of the dish where it will freeze first. It might require three times of immersion blending. After the third time, just place in the freezer until ready to serve.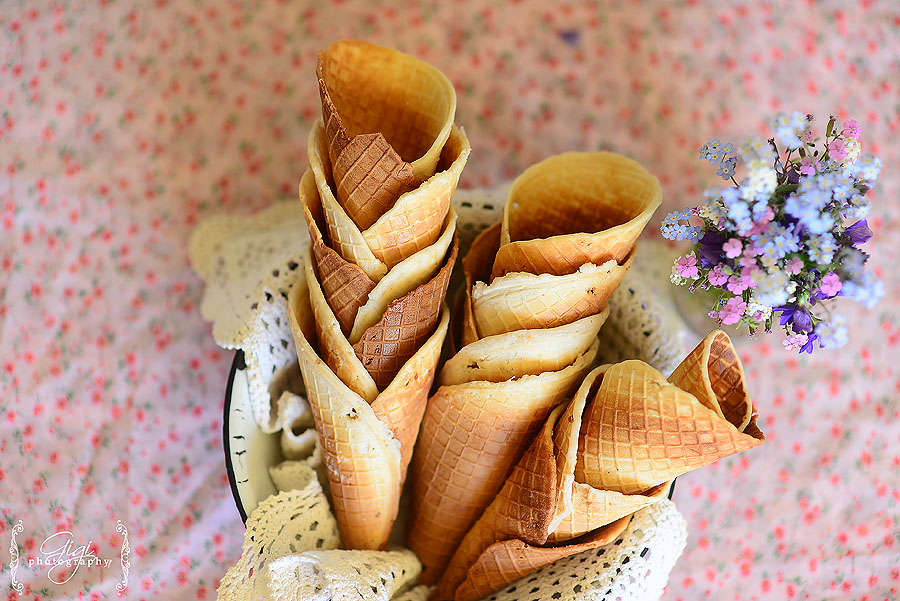 For the cone recipe, here it is:
Waffle Cone Recipe:
1 cup of heavy cream
1 tsp of vanilla extract
1 1/2 cups of powdered sugar (we reduced this)
1 1/2 cups of flour
1/4 teaspoon of cinnamon
a pinch of nutmeg
1 tbsp. of cornstarch (I did not have this ingredient and I made it without and it worked just fine)
I ordered this cone maker from Amazon. The children basically made the cones and had a great time preparing such a fun treat for the family.
How are you enjoying your month of May?
I hope you find your home and your family life filled with the simple pleasure of every day blessings. xxo