"It is the sweet, simple things of life which are the real ones after all."
Laura Ingalls Wilder
"Be quiet, now, children, and don't touch anything on the shelves," I warned, as we entered the store — a store I had wanted to visit since moving to our newest location.
This particular local tourist attraction was well spoken of – everyone told us we must visit and see their lovely jams and preserves.  As a canning-enthusiast, that sounded ideal! I eagerly looked forward to the day when we would dress up, cart our big family over the island to this special location and sample all the lovely jams, perhaps purchasing a few jars for myself.  Upon browsing the shelves, filled with prettily labeled jars and preserves, my daughters and I noticed one thing: these jams were nothing different or particularly special;  they were easily the jams we make every year in our outdoor kitchen with the summer breezes blowing around us, after berry picking at local farms or from our own garden.
"Girls, we can make this at – we *do* make this at home," I whispered quietly, as I signaled to my husband it was time to leave. Instead of jam, we bought the children a jar of organic candy instead. As we walked out of the store, there was a new thought in my mind …
If the girls and I were making those jams and jellies and preserves, what made them so special to sell at a store?  Why did I think I would want to buy store bought jam? Perhaps it is all about presentation, the label, the cute little jars … or was it because not very many people make homemade preserves anymore? If it was the appearance, why not offer our preserves in an attractive way at home? Why do we think we have to pay an outsider to create a lovely atmosphere in our lives?
Ladies, we can create these kinds of treasures in our own homes — at a fraction of the cost — and with the satisfaction of working with our own hands.
And so this summer, in the heat of July, I found myself ladeling sparkling ruby red preserves into the tiniest little jam jars I have ever seen … wouldn't these make delightful presents to guests? Or a cute little breakfast-in-bed tray? It was rather delightful to create such tiny little preserve jars ….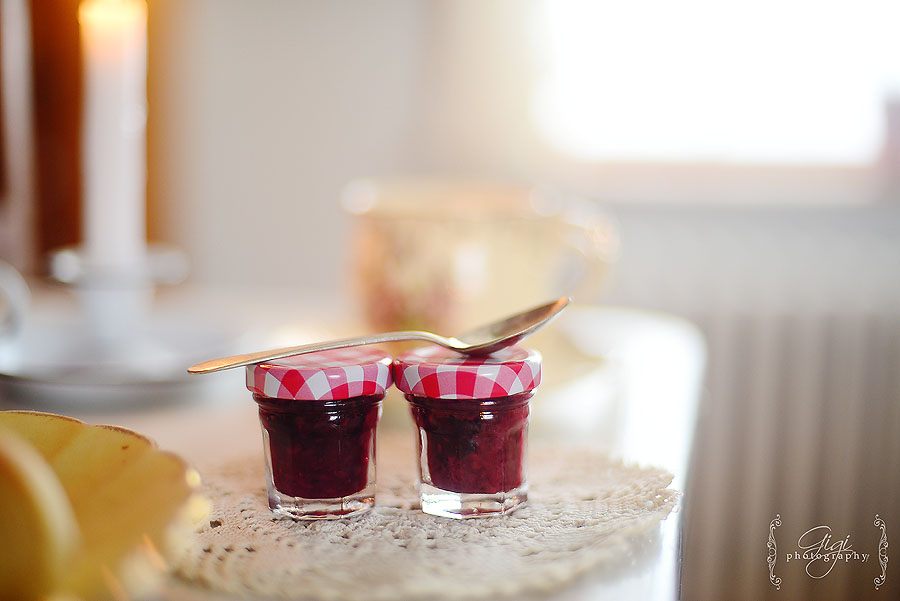 Now, in the tail-end of our first winter on Prince Edward Island, it is such a treat to have a tea time tray with homemade rolls and our tiny little Rose Petal Jam Preserves. Would you like to share tea with me today? I surely wish I could mail you a sample!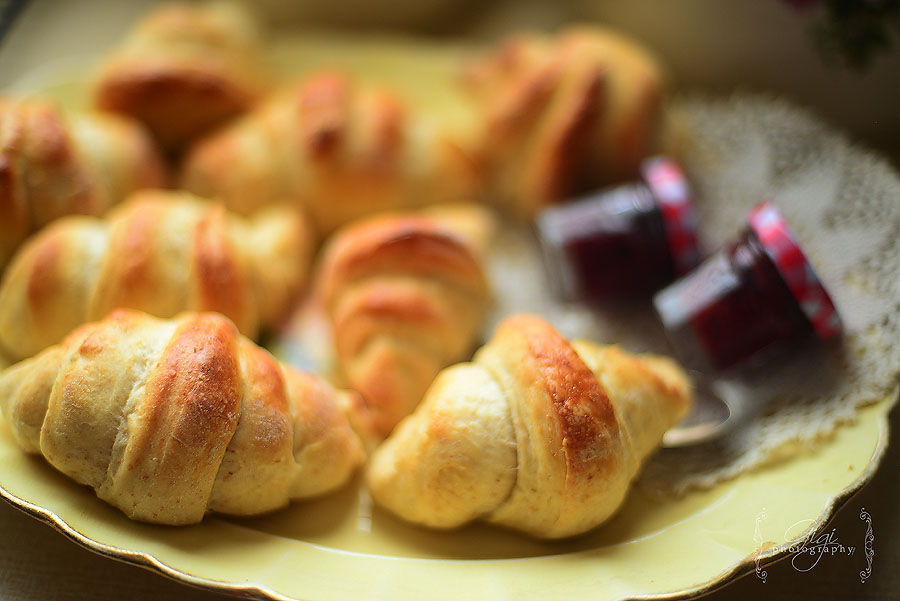 Life is good. Life is beautiful – if you choose to see it.
Do you sense it? Does your home showcase beauty for your children?
Do you see the glorious beauty in the simplest snowfall?
Or the frozen crystals on your windowpane early in the morning?
In the steam rising from your kettle? In your child's embrace as they hug you good morning?
In the eyes of your husband when you serve him his favourite meal?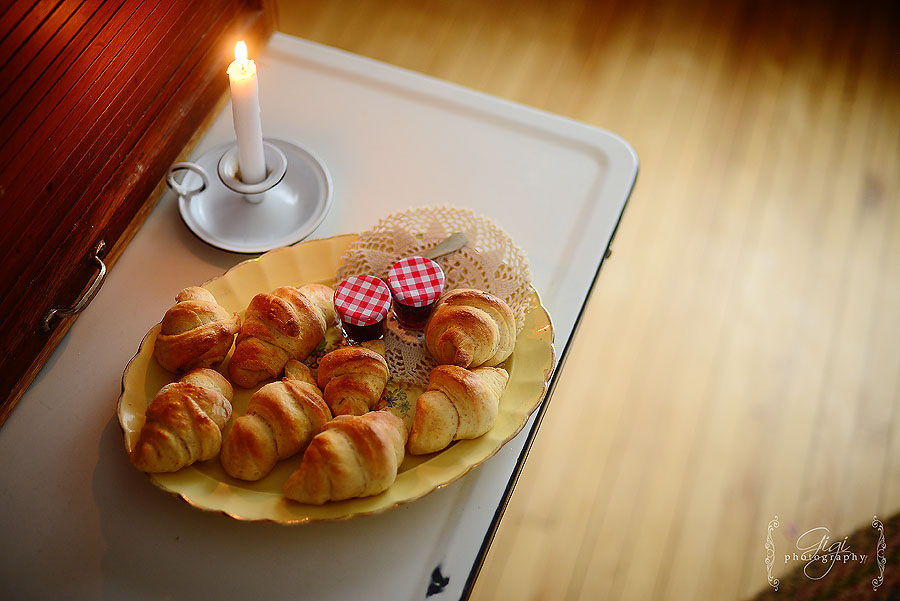 Oh, life is not boring at all. Life is never dull … but it is an attitude you need to embrace, if you want to see the good in things. You can choose to see the negative in your life — but wouldn't you rather see the beautiful, the pretty, the joyful moments? You can choose to make your own life like a bed and breakfast stay by simply adding in some beautiful details.
I remember distinctly the day I decided that I wanted to live a beautiful life and to enjoy the little things and see the beauty in the every day life.  Gathering together with other homeschooling moms and little children, we had spread out blankets in the woods for an autumn picnic. The children were all playing in the dry crunchy leaves, exploring and having a wonderful time. Mothers were setting out their picnic food and settling hungry babies. I pulled out my teapot, filled with hot tea, and unwrapped my china teacup, ready for the filling of tea. Food wrapped in pieces of cloth, instead of plastic wrap, was in our picnic basket. Homemade bread, home preserved jam, some apple slices and homemade cookies. Nothing fancy, but all homemade and all pleasant to look at … spread out on a pretty quilt … in our home I had decided no more plastic … and while yes, we broke a lot of glass dishes in our lifetime as a family (and still do), it's worth it to be rid of plastics.
The true secret of happiness lies in taking a genuine interest
in all the details of daily life. 
William Morris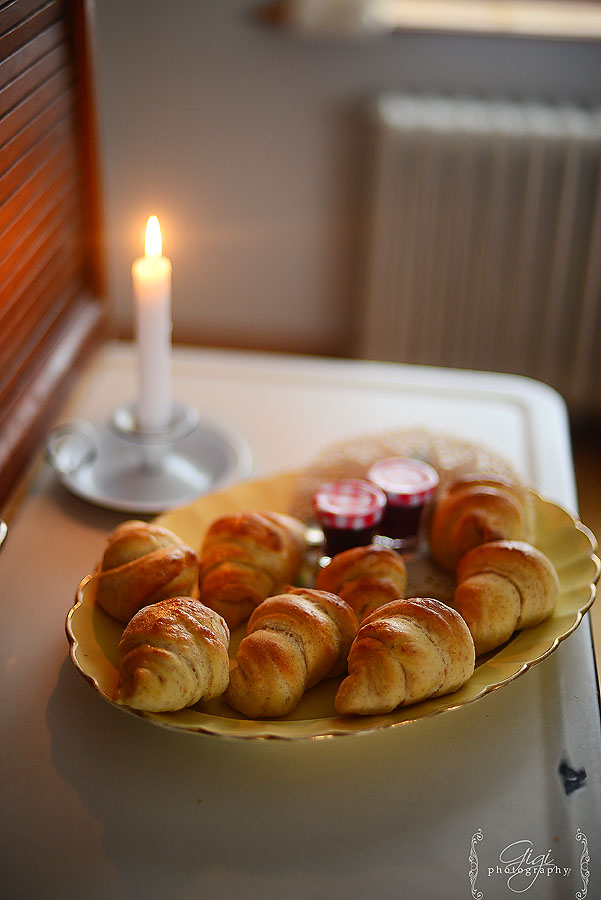 The other mothers laughed a little at my picnic, saying it was a little strange to put so much effort into a school affair.  However, as I sipped my hot tea from my tea cup, one mom mentioned how lovely it looked compared to tupperware and toss away forks. I couldn't agree more. It was not about pride or showing off – it was simply about curating beauty in the everyday moments.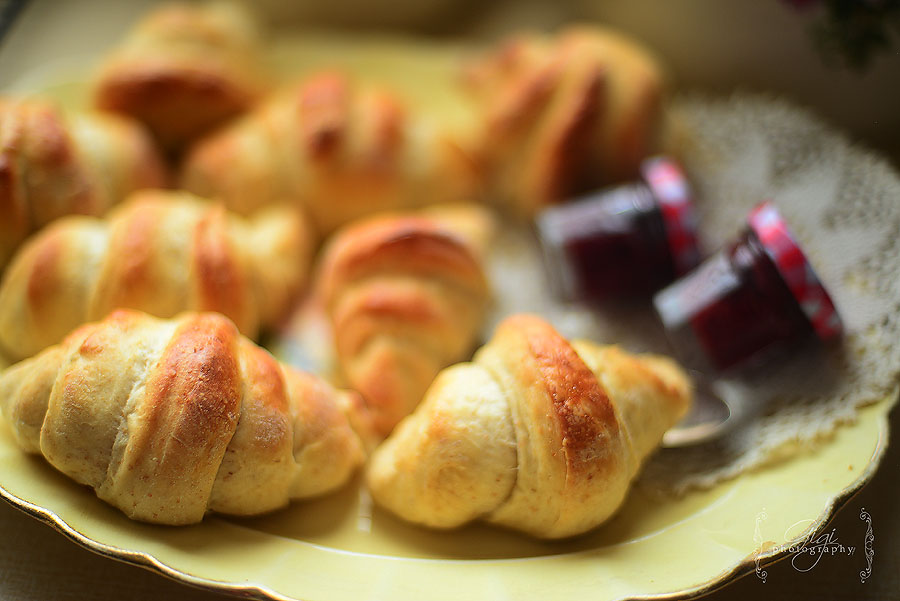 I'm so sad when I meet mothers who cannot see the wonderful beauty in their daily lives.
They are constantly wanting another chapter of life  — more free time, quiet time without children around, another location to live, a younger age or more children or less children … if we cannot be happy in the situation that God has placed us, what makes us think we will be happy in the next situation? We will all have challenges to work through — no one has an easy life in this fallen world. Do not judge your friend and think "Oh, she has it easier …"
You do not know the hardships that woman has worked through to get to the stage where she is … keep your eyes on Jesus and work on your own problems, finding joy in every situation and weaving beauty into your every day moments.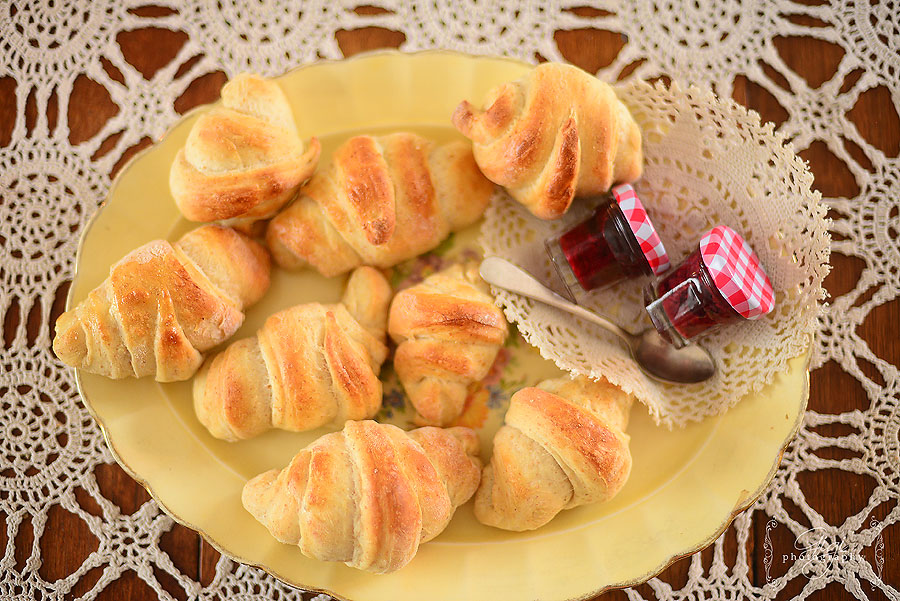 So, boil the water and make your faouvrite tea.
Set the table pretty for dinner.
Make your husband's favourite meal.
Read good books to your children.
Watch the snowfall and listen to the incredible quiet of the winter season aasit melts into a vibrant spring.
Thank your Heavenly Father for your family and enjoy today.
And whatever you do – whether you spread a lace tablecloth over the table before breakfast and serve your hot oatmeal in pretty bowls, be grateful. See the beauty. Enjoy the moments with your family that are just simple and everyday.
Make it a point create a beautiful life for your family.