"I do think that families are the most beautiful things in all the world!"
― Louisa May Alcott
With wild winds and drizzling rain, Autumn has entered our lives quite with force this year. We have been working hard to quickly to plant next year's garlic, close up the garden, put away all the harvest that we have worked to gain, collect straw for animal bedding, close up the outdoor kitchen …  and so forth …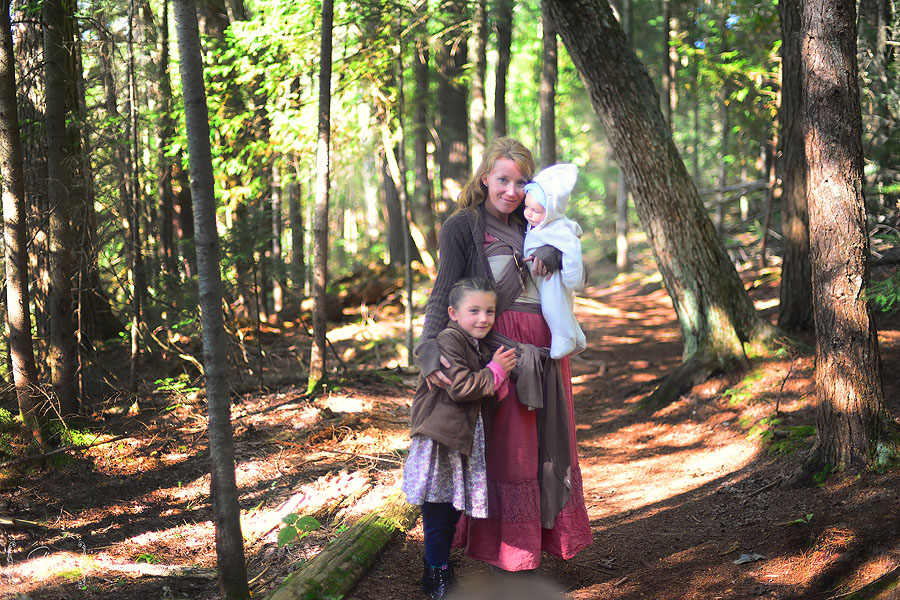 {on a family hike}
It seems every season has its own set of required and time sensitive chores. We are nearly finished, and Lord willing, I will be in my resting period from November to March. I still have a patio full of apples that need processing but I am taking my time on it because, well, because apples keep a little longer than most produce …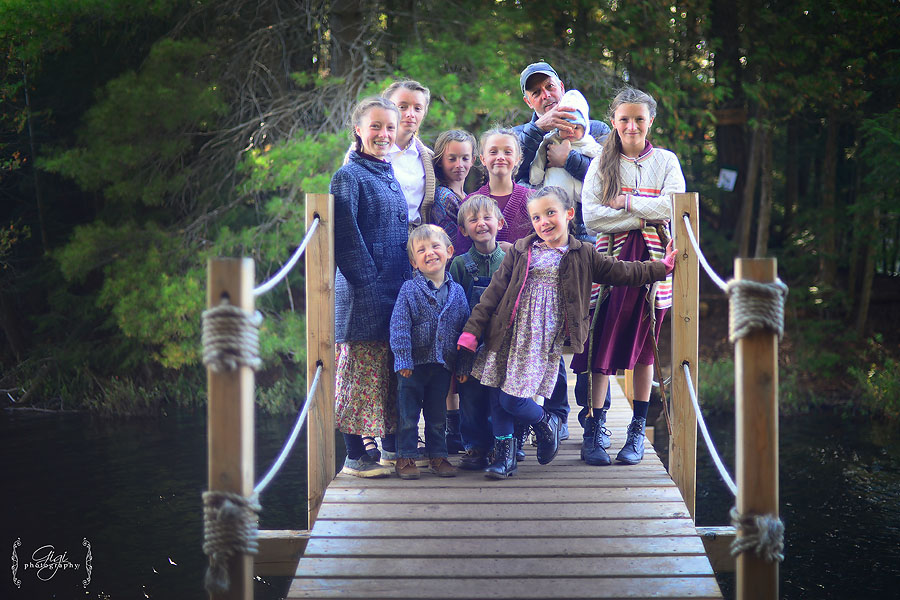 {Autumn outdoors in Algonquin}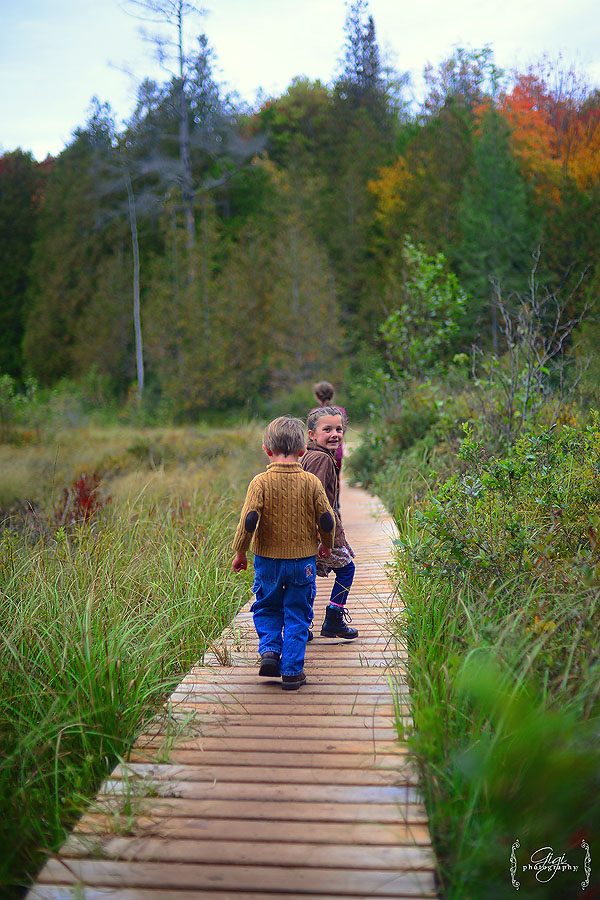 All that aside, I wanted to share a family photo we quickly took the other night …  in my heart of hearts, I surely wish I could freeze time. My mother's heart becomes a little sad when I see how big my children are growing … I love having my children at home, I love being a mother and I do not wish these days away. The Lord is faithful and I am learning so much through my motherhood and wife journey. In many ways, I wish I knew what I know now back when I started parenting 17 years ago.
When I see my family all in one photo, I realize what a blessing the Lord has given me in these smiling faces.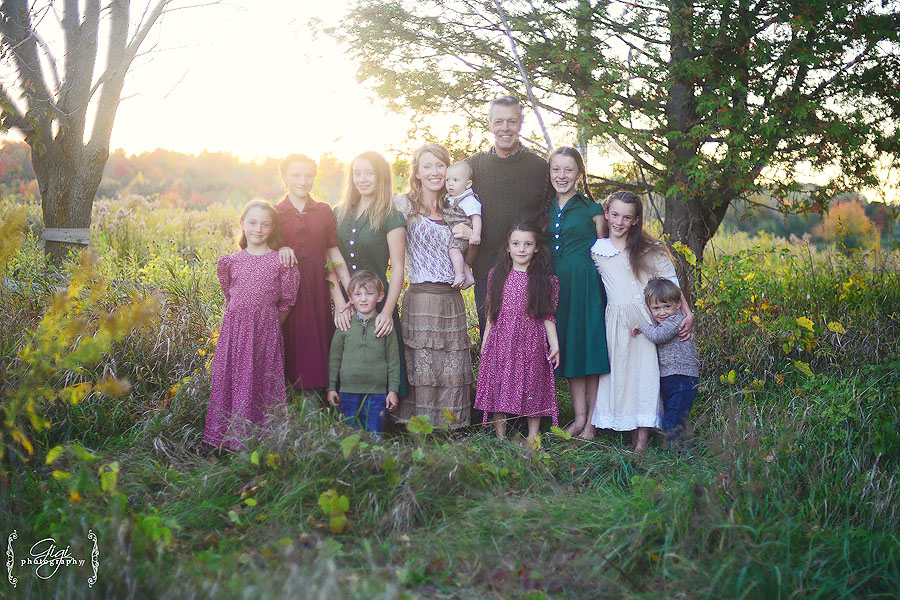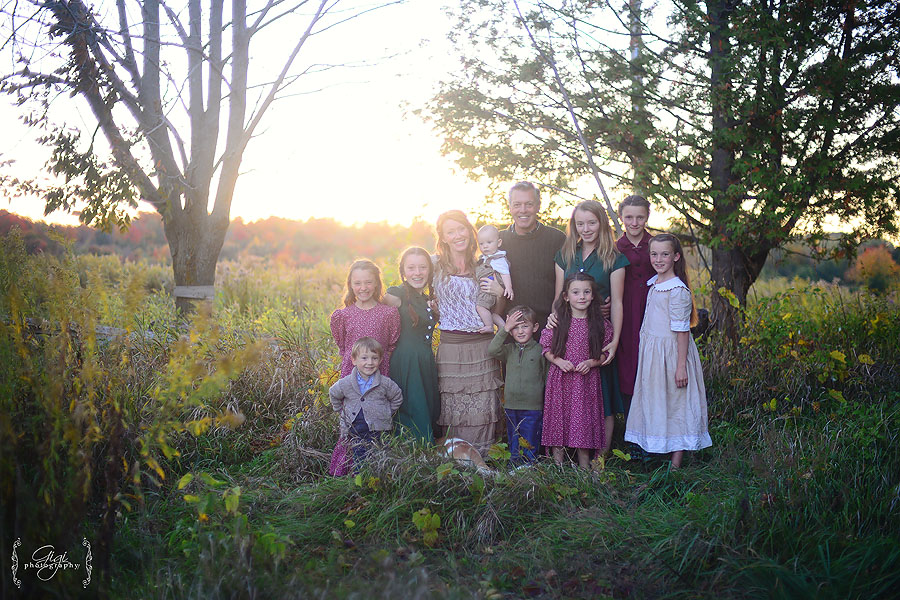 I couldn't help but leave this photo in the series – as I see Lazarus looking up at his daddy. That's his entire life – looking up to his daddy. He LOVES his father OH SO MUCH, to the point where he cannot even sleep without daddy at night. There is a definite bond there that I love to watch unfold.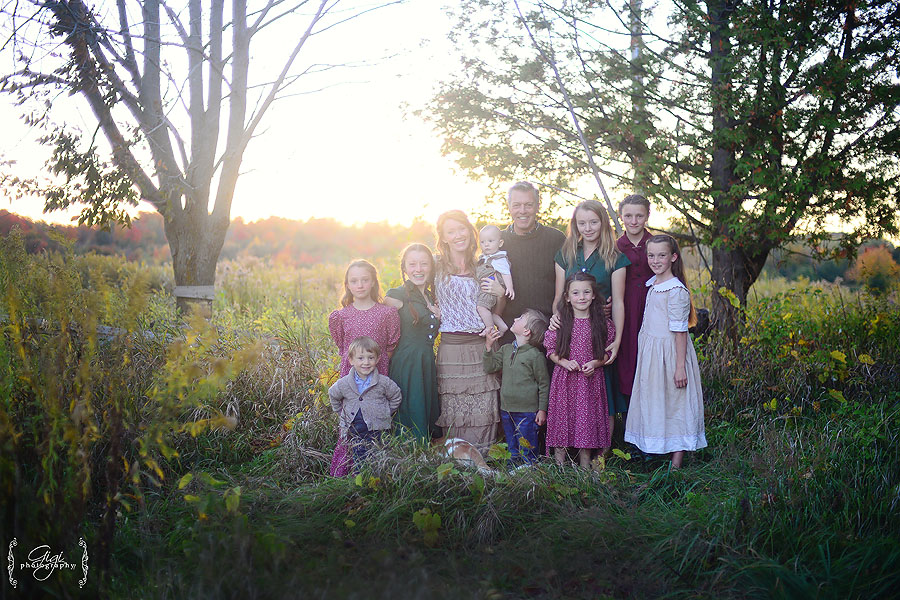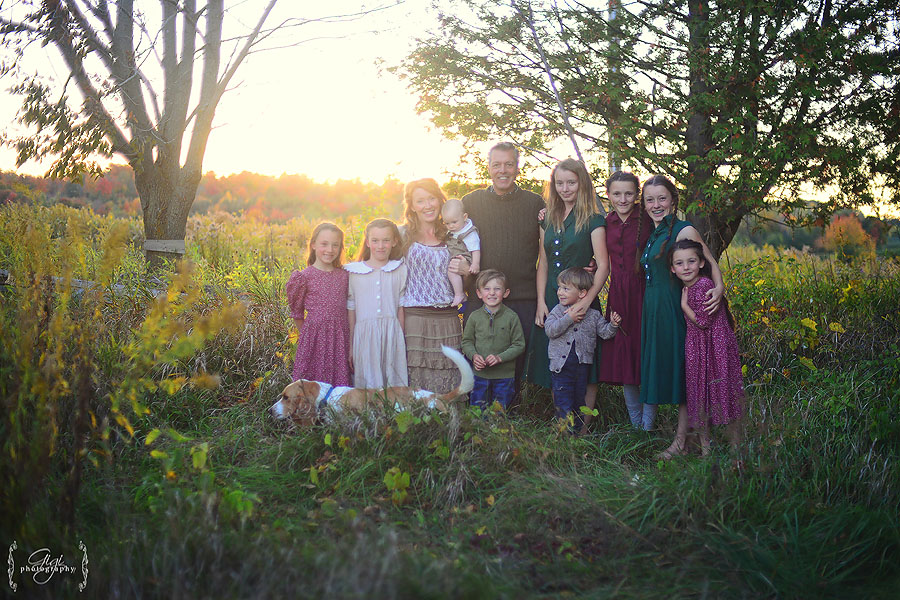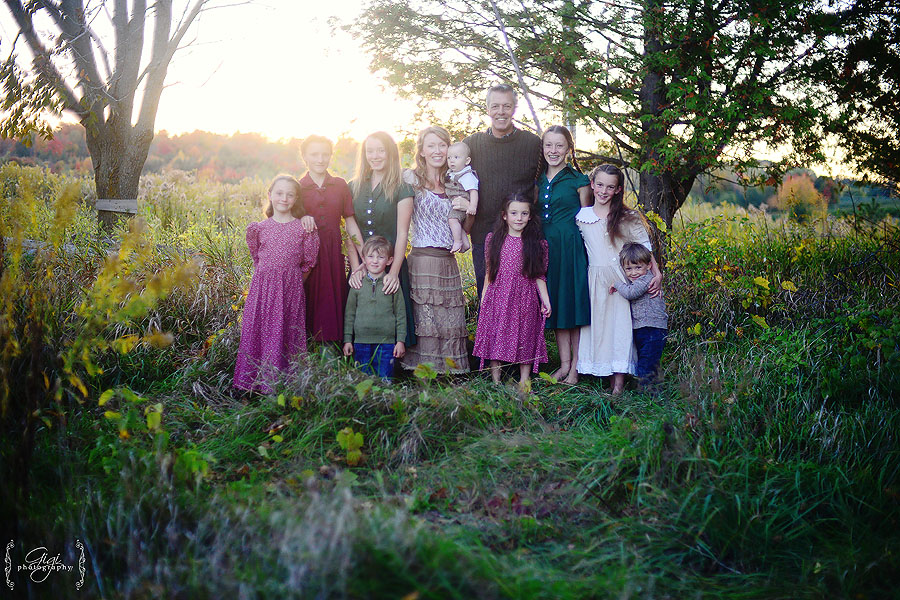 There's much more to write about – this has been a very busy Autumn. Heavy ponderings are in my heart and stored in my mind to share … in the meantime, enjoy these last few days of October in your cozy homes and be thankful for all the blessings God has given you.