This is an unusual post for me – but one of our favorite little adventures is to take a peek into other people's homes.
The girls and I love to notice a home that has been decorated particularly pleasant, perhaps individualized for the owner's personality, with a little whimsical touch here and there, something out of the ordinary. It's also always fascinating to also view an older home – and one in particular that is filled with authentic antiques!
A little while ago, the girls and I, along with some dear friends, went to a nice little visit to Lucy Maud Montgomery's home in Leaksdale. One of her residences is just an hour away from our home – we have visited this particular home before and enjoyed it so much, we went back for a second visit. I failed to take an outdoor photo of the residence, but have found one from a Toronto newspaper to view.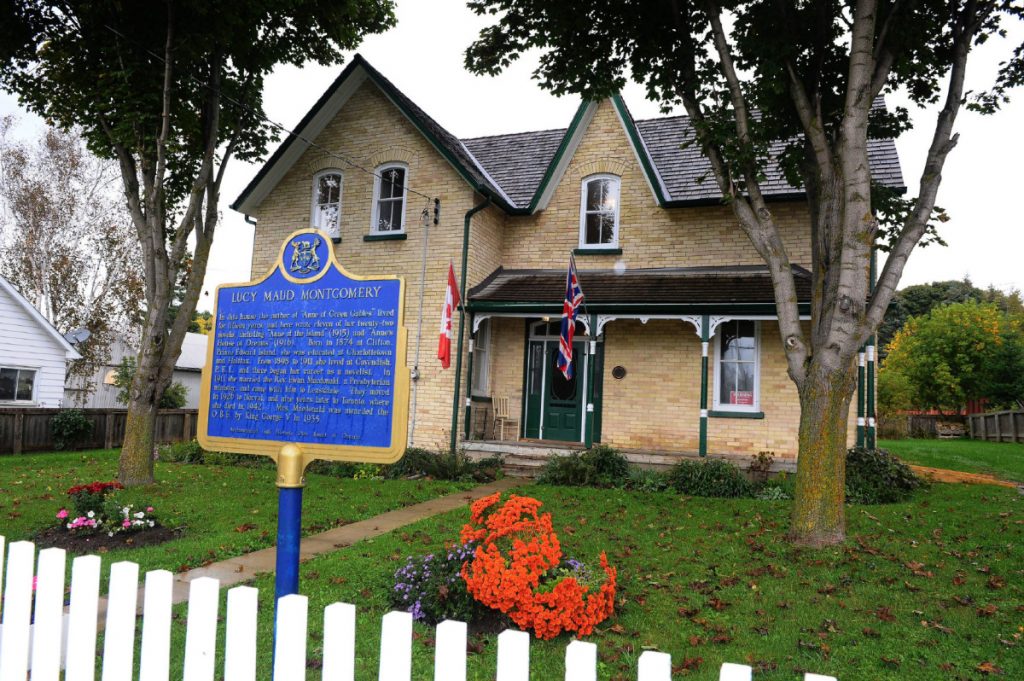 After a little tea time in the church across the street – where Maud's husband was the pastor – we went for a tour of the Montomgery's manse across the country road.
The foyer was very welcoming – and I just adored that sweet oil lamp. Etched on the glass are the words "Home Sweet Home". Isn't the wallpaper pretty, as well?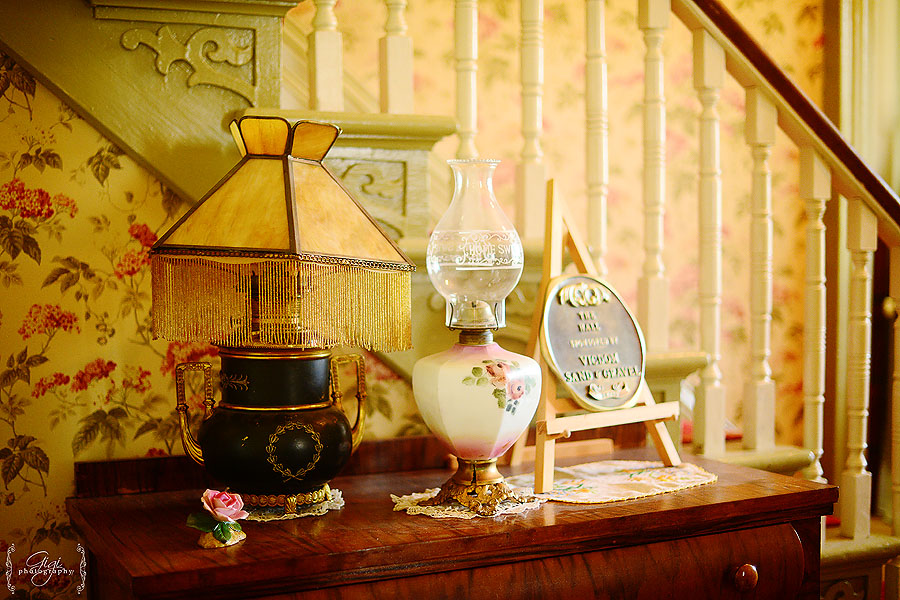 The parlour featured some lovely antiques …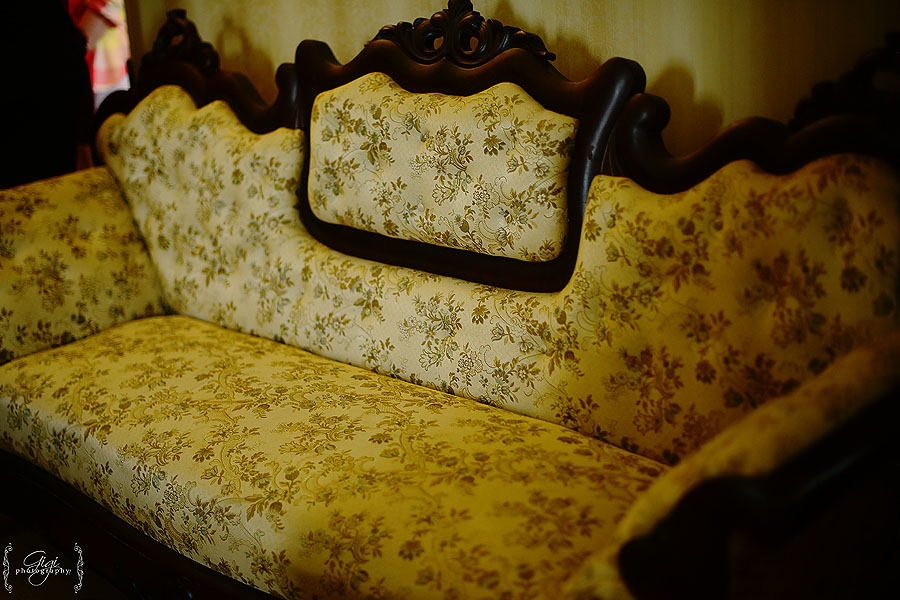 In the dining room, there is a lovely lamp – we have a similar one in our home. It is so pretty!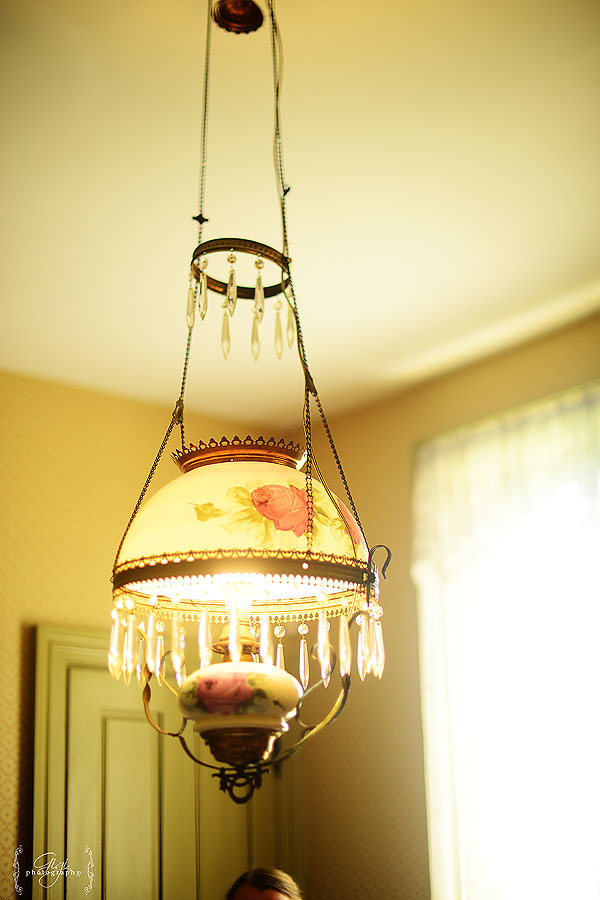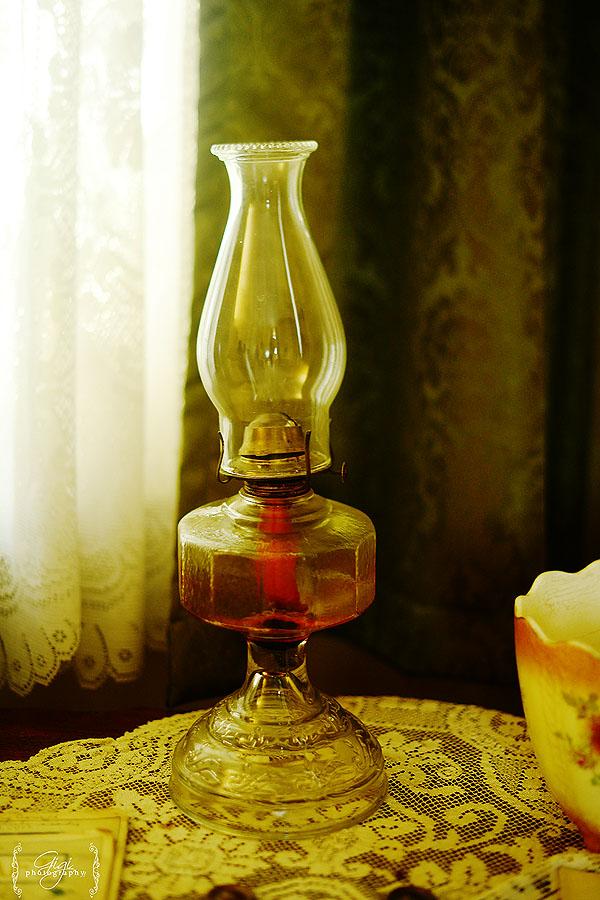 The girls listening to the tour guide in the dining room …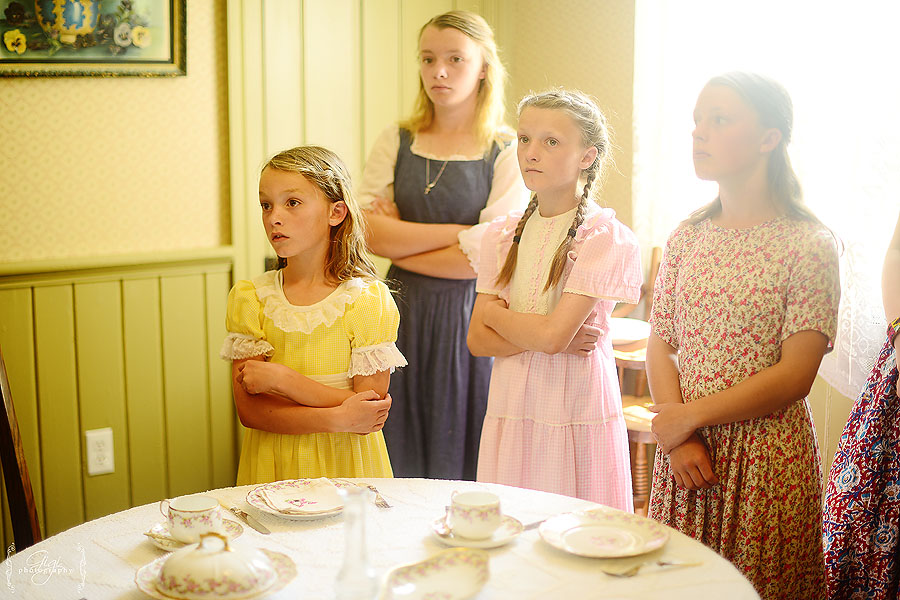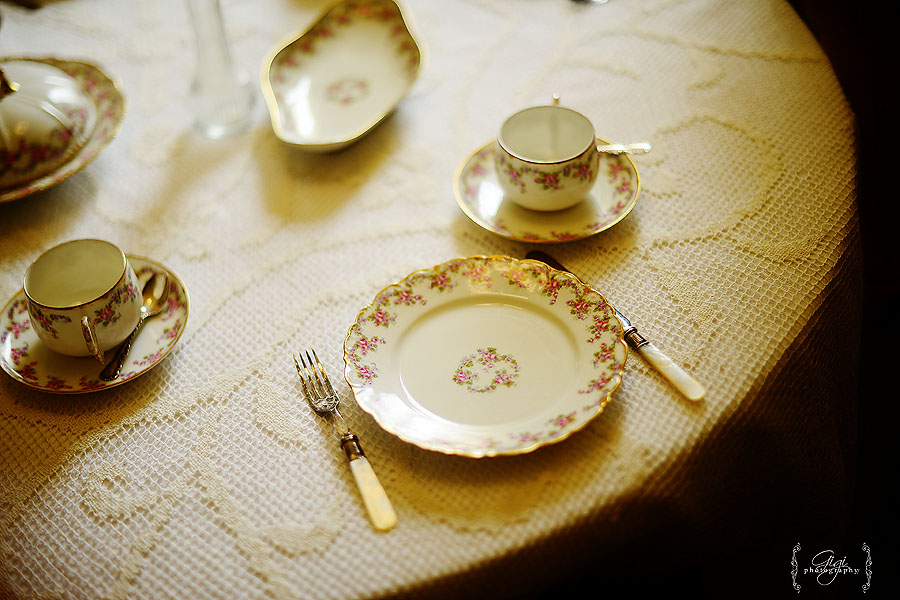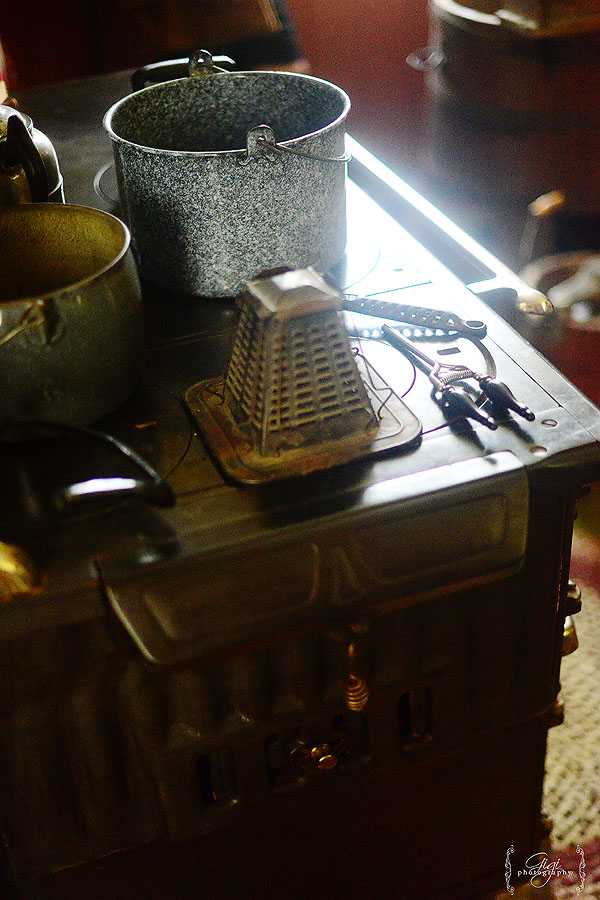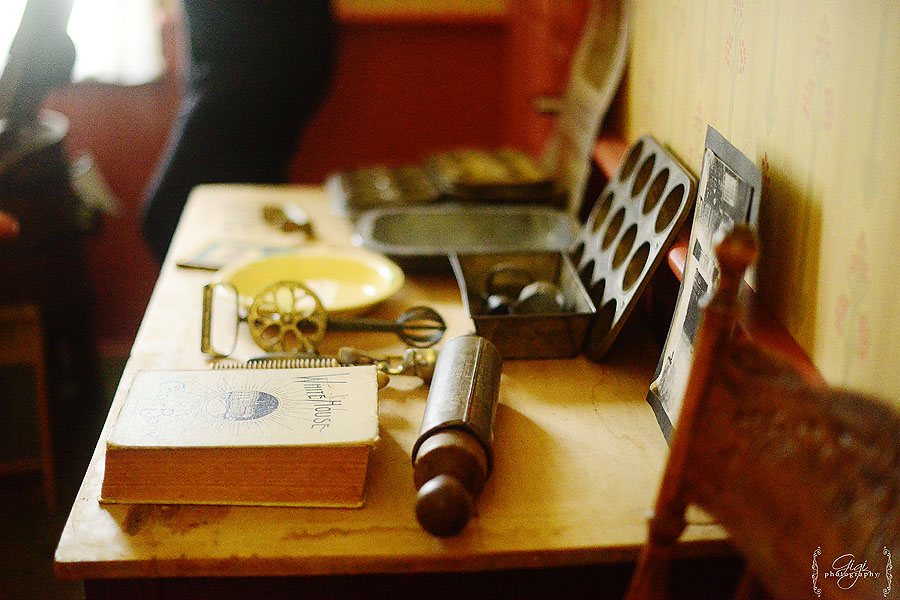 The cookstove nestled in her tiny kitchen- made me feel right at home! 🙂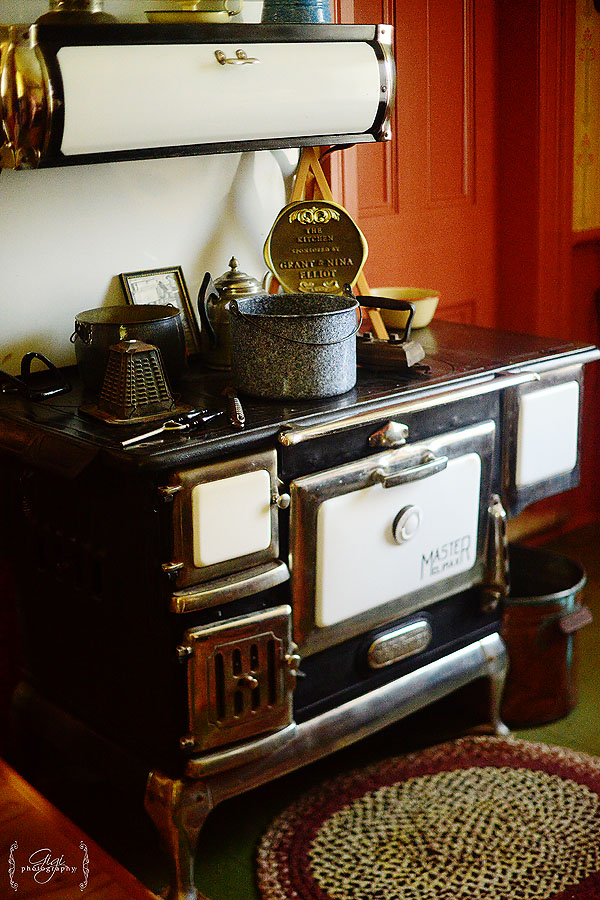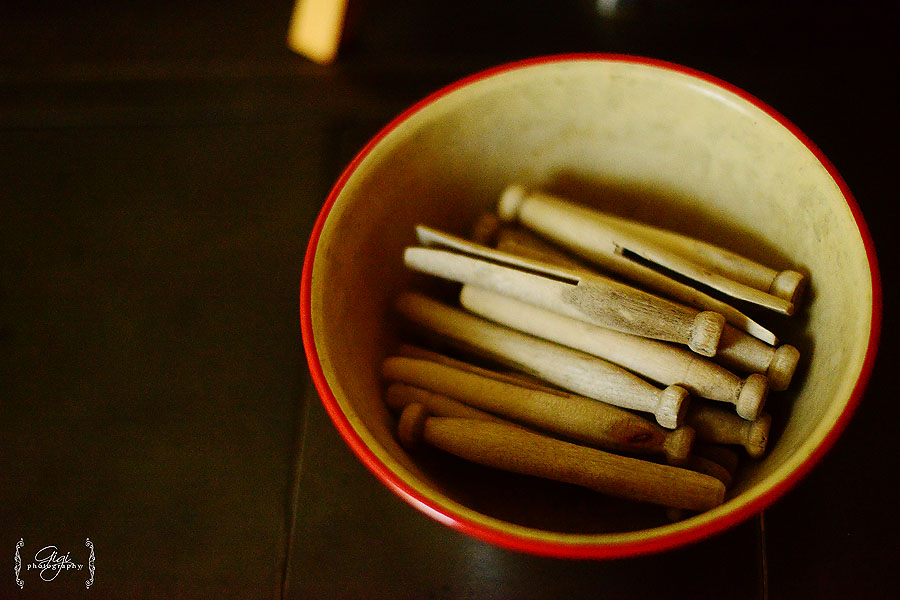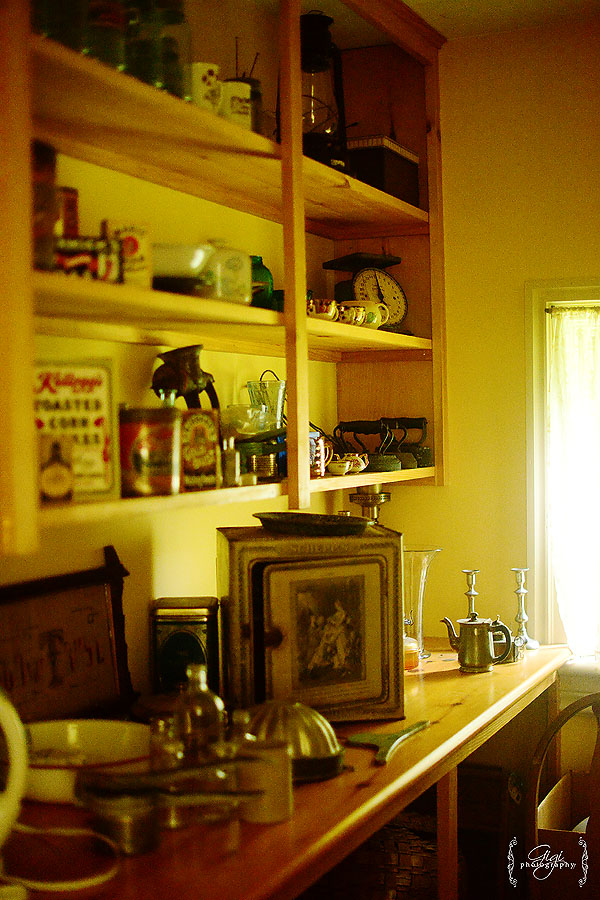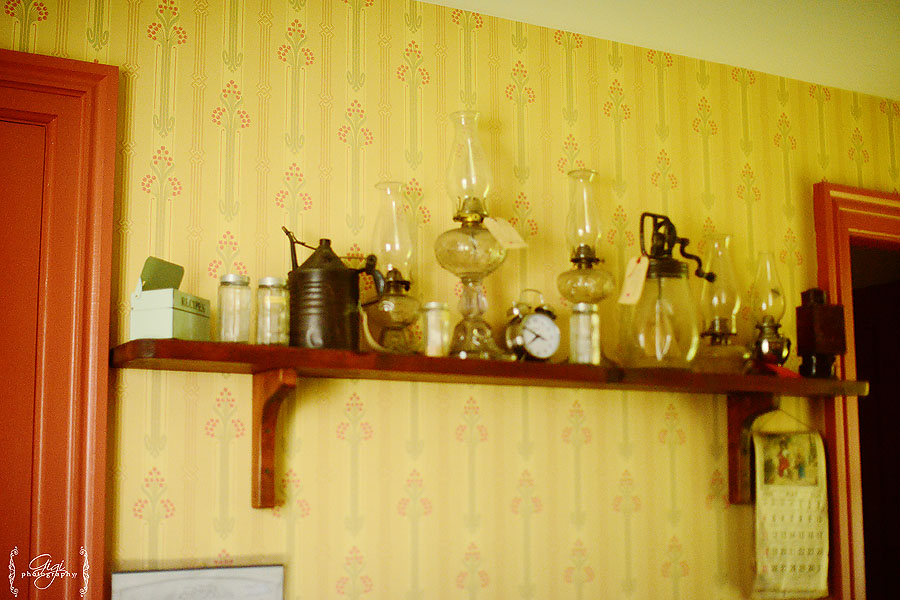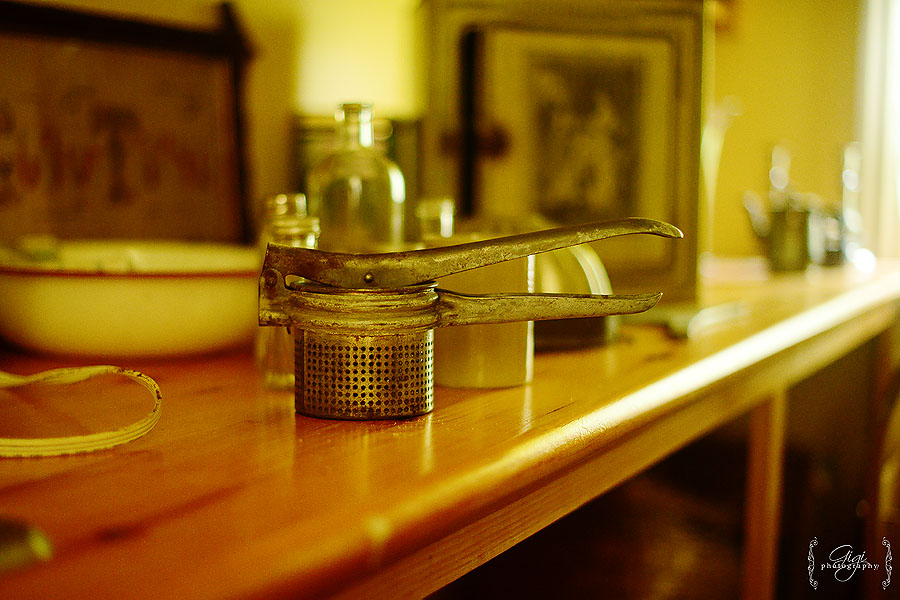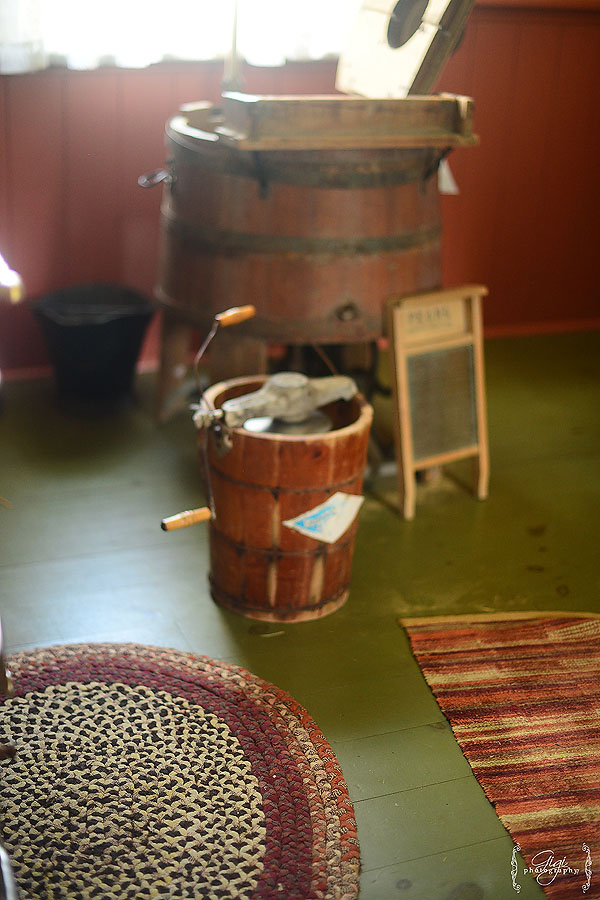 The sewing corner in the upstairs hallway where Lucy would sit and watch her children across the road at the school house …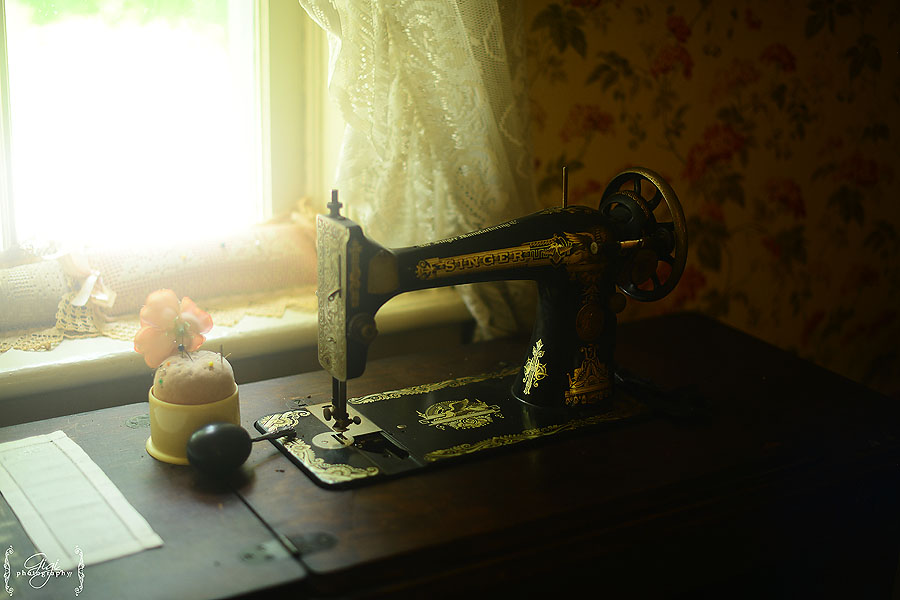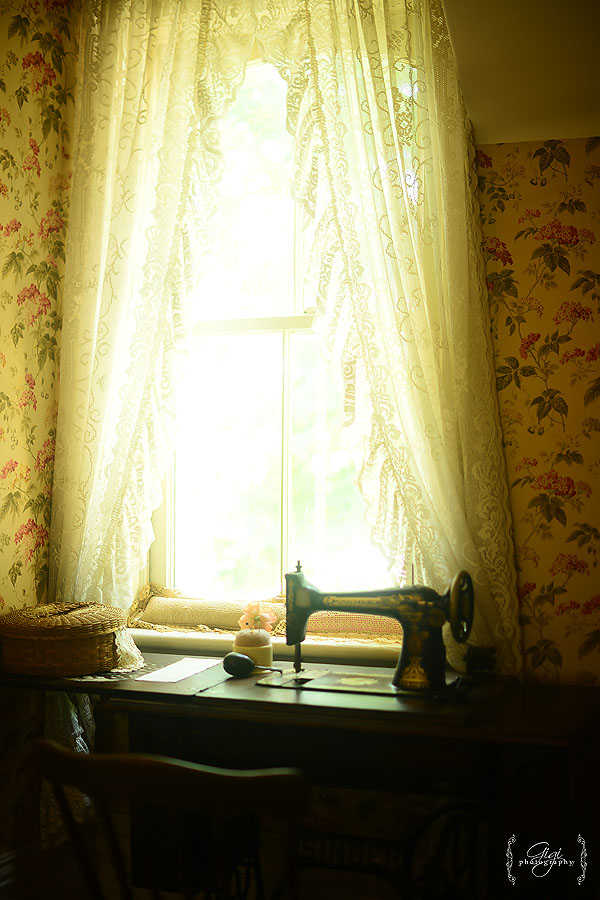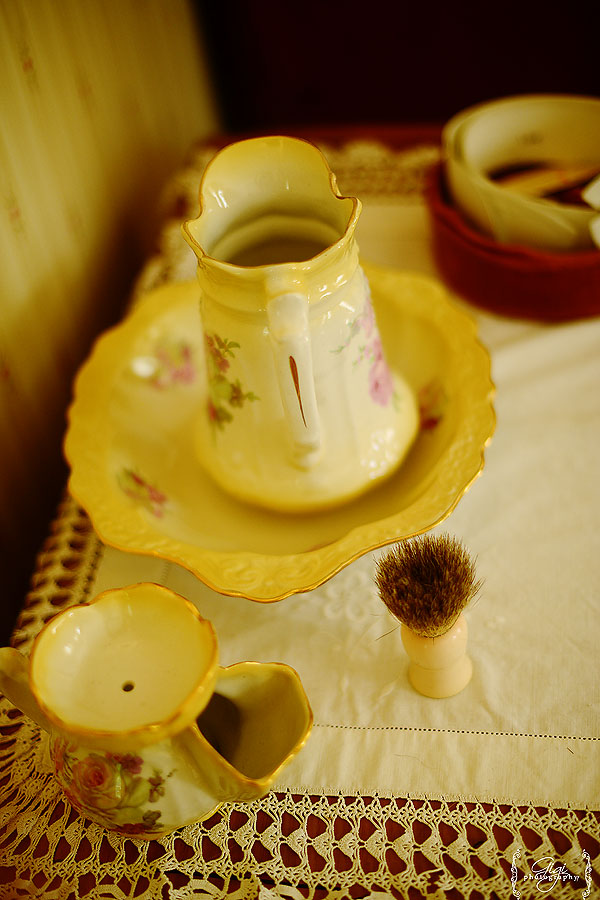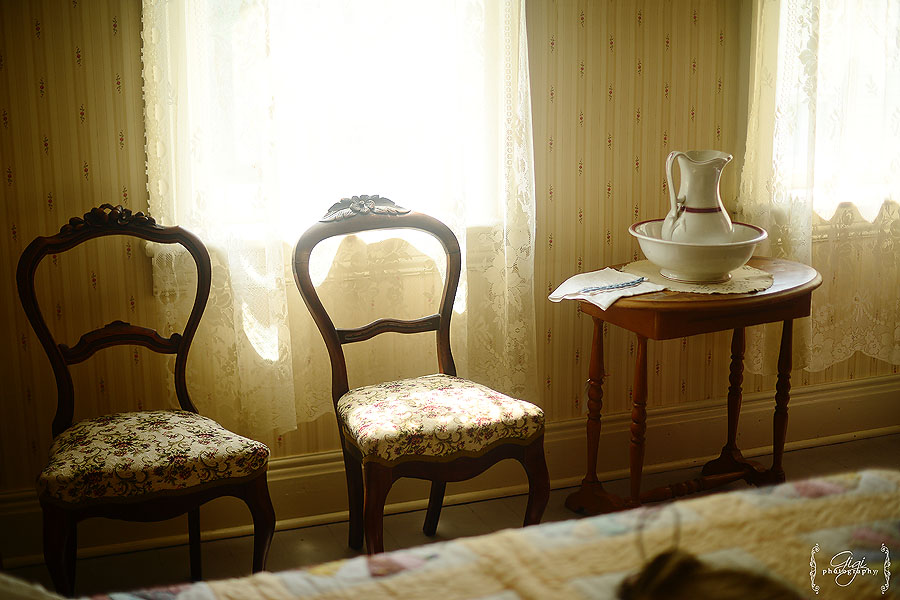 In the corner of the master bedroom, one would find this sweet little baby crib where her son slept. On the wall was a sentimental quote, portraying Maud's love for her son … I thought it was completely endearing.  This is how I feel right now – as Loyal still sleeps in a small crib in a corner of our room … every night, I hear his little chatter and baby talk as he falls asleep…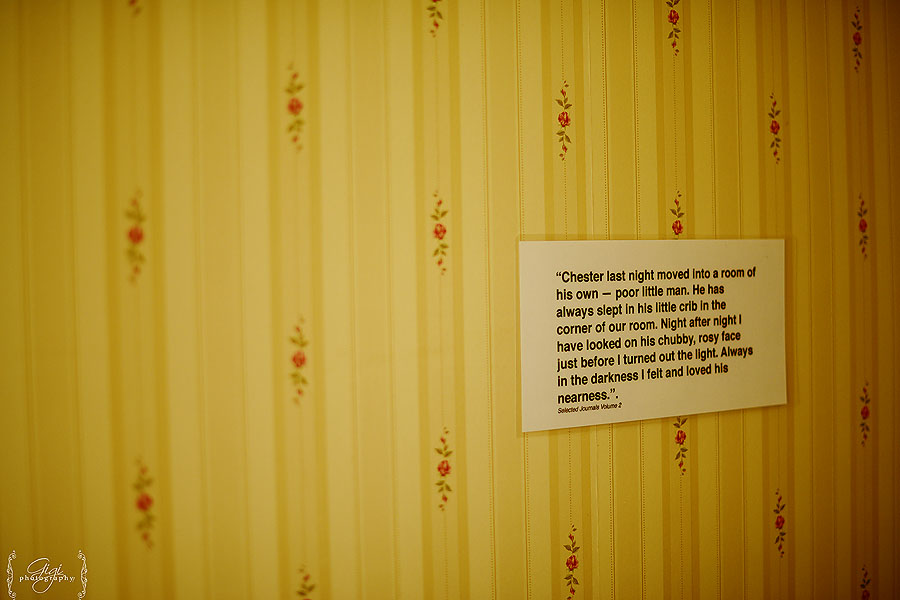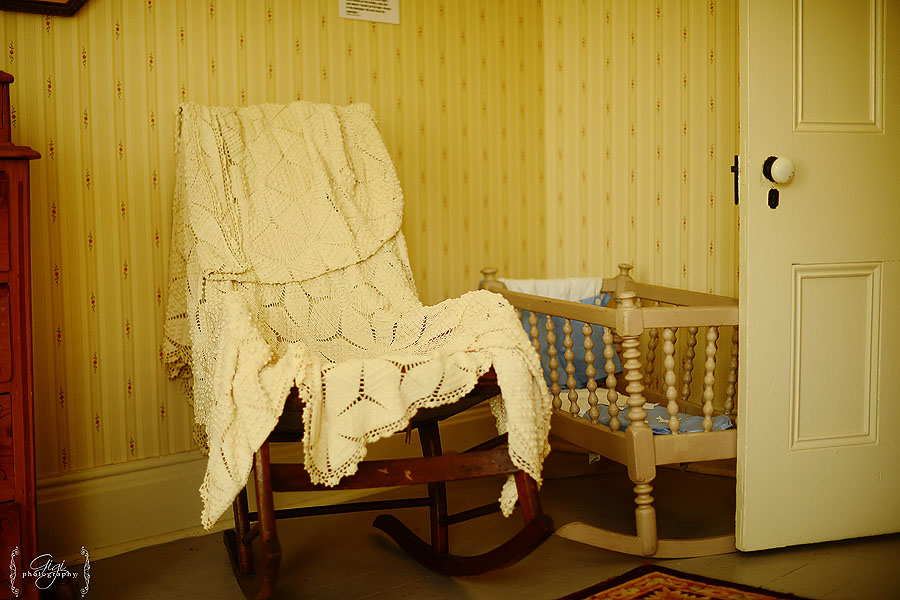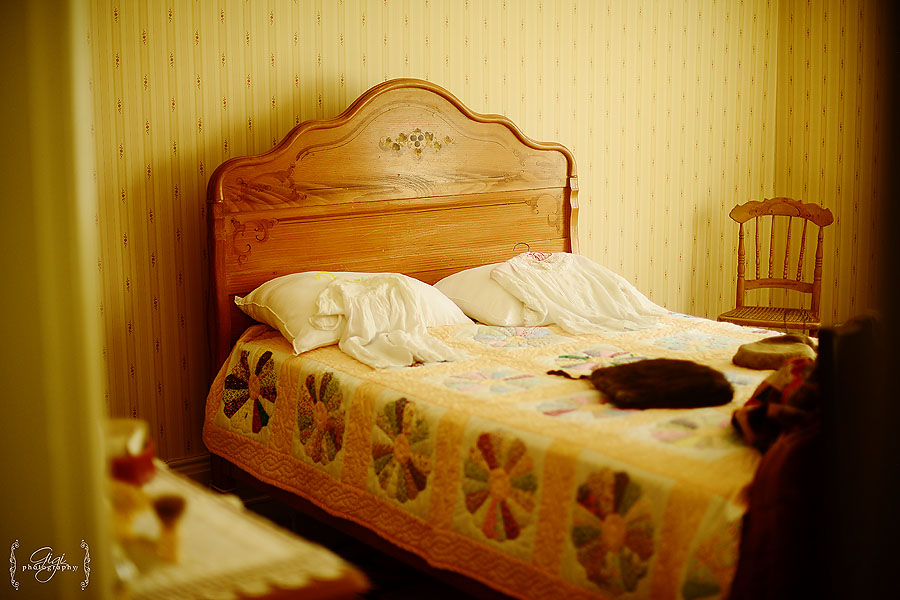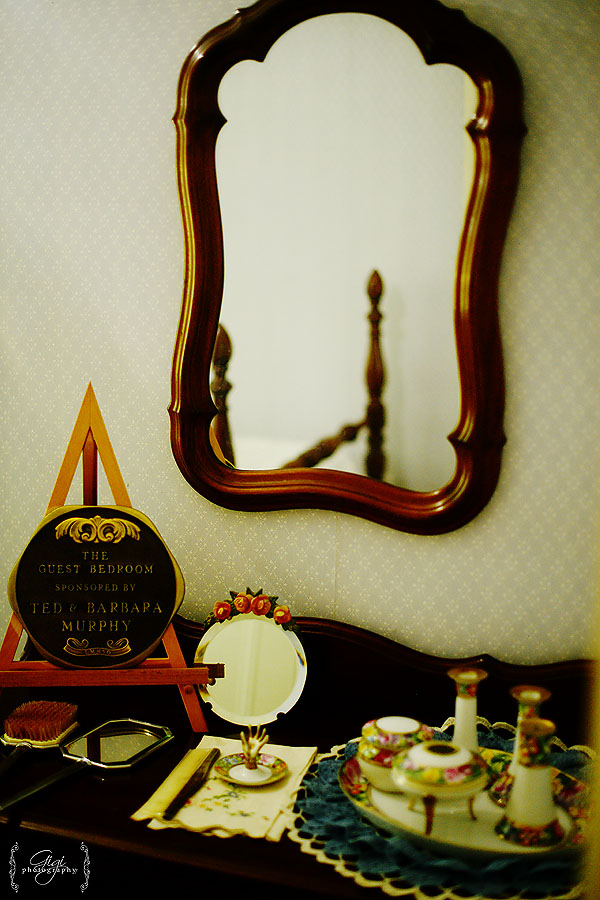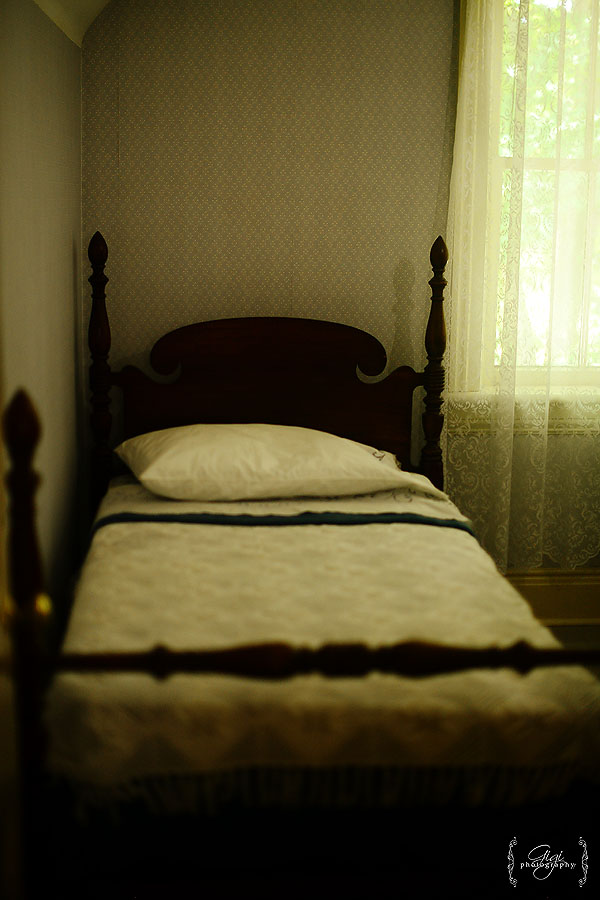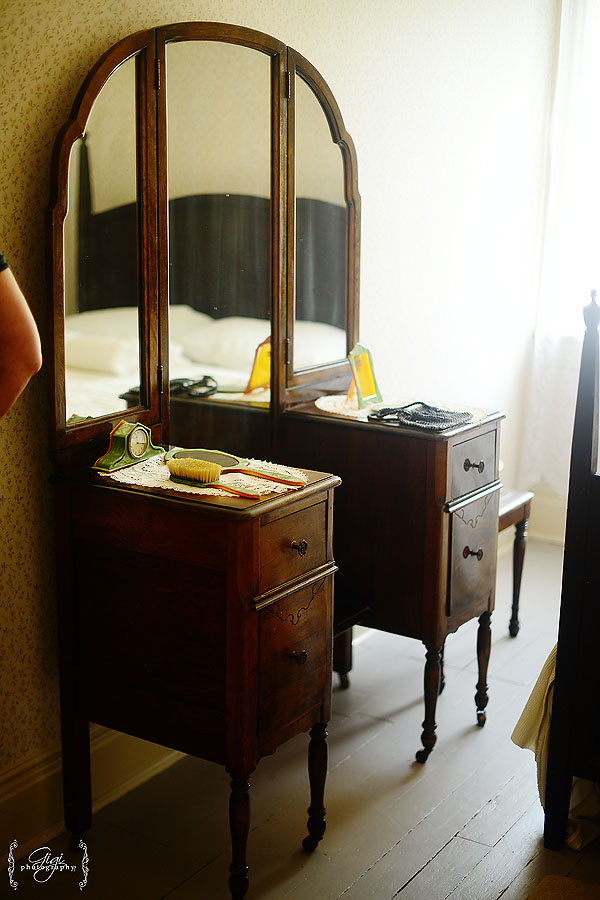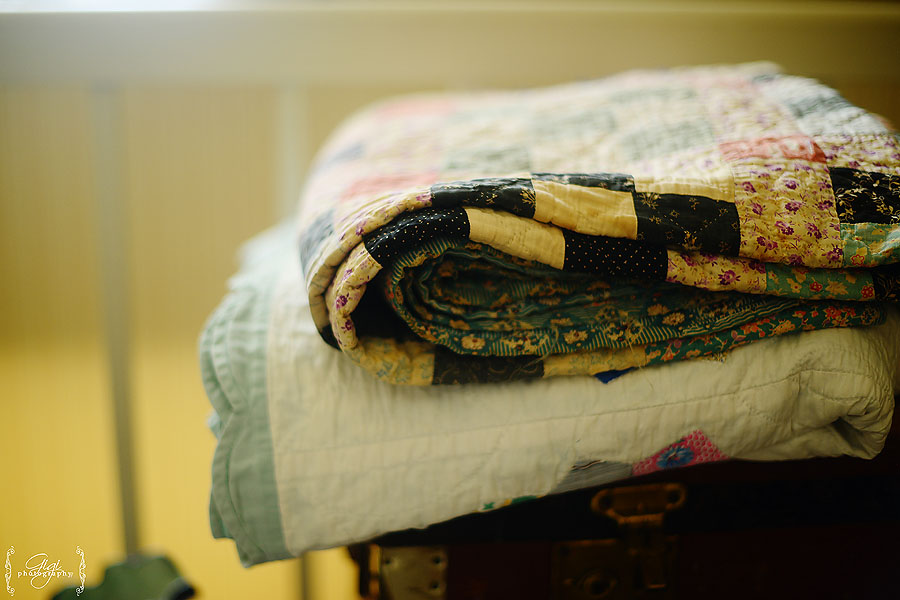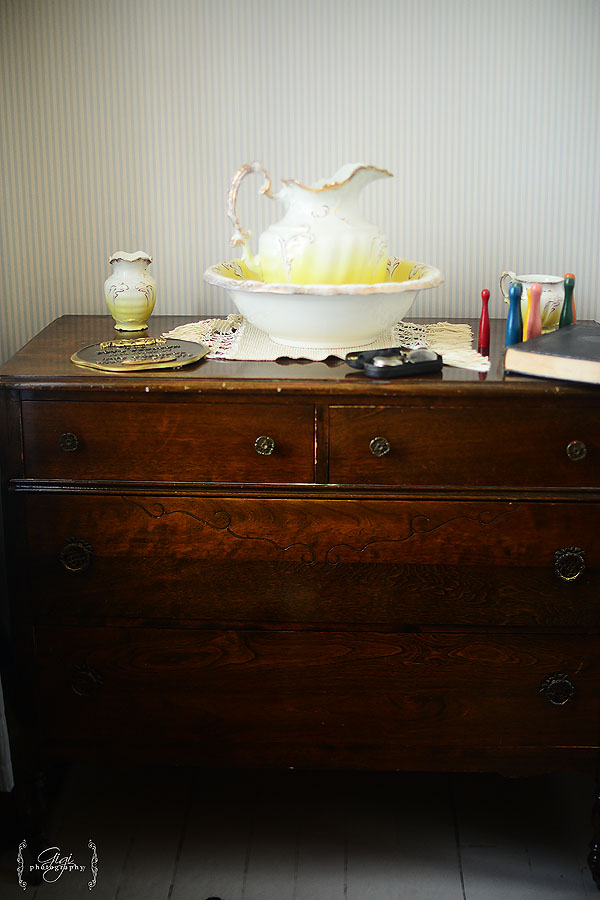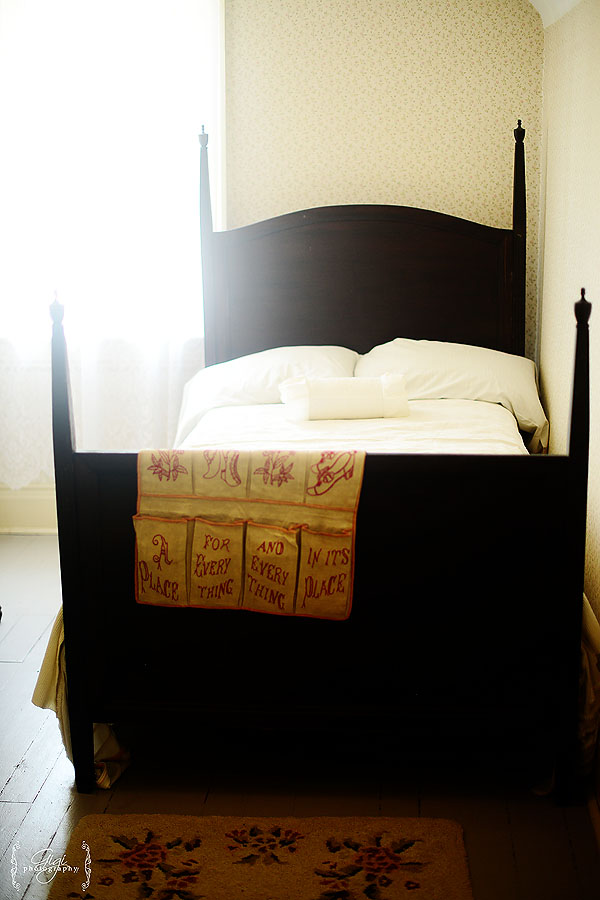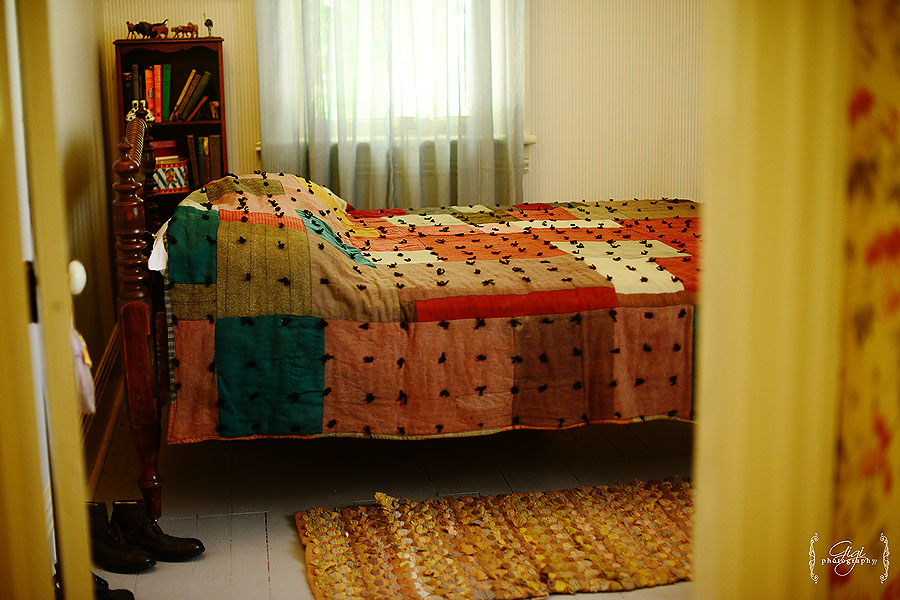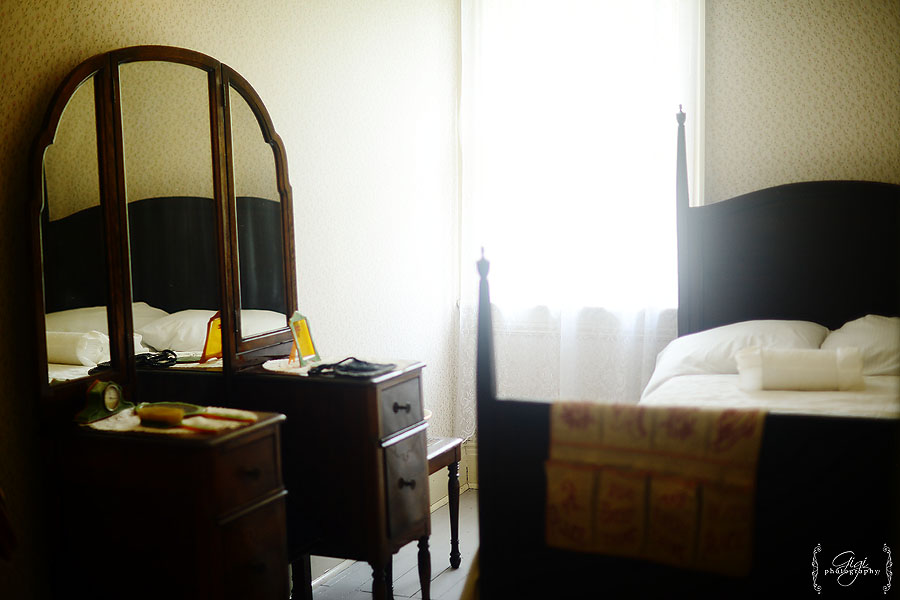 I hope you enjoyed this little tour of Lucy Maud's home. Not only is it interesting to view a century home fully decorated, it was also fascinating to learn more about the women and author behind the famous Anne of Green Gables novels.