"In this culture, we should be a picture of femininity.
We don't want to try and be masculine, we don't want to look masculine and we don't want to be masculine in any way …
we were created FEMALE and feminine and therefore that is how we should live.
How sad to go through life and not be to the absolute fullness what God created us to be.
Therefore, because we are female, let's embrace our femininity with all our hearts. Let people see that we are female …
let our children see that we are female … that we are embracing this role …"
-Nancy Campbell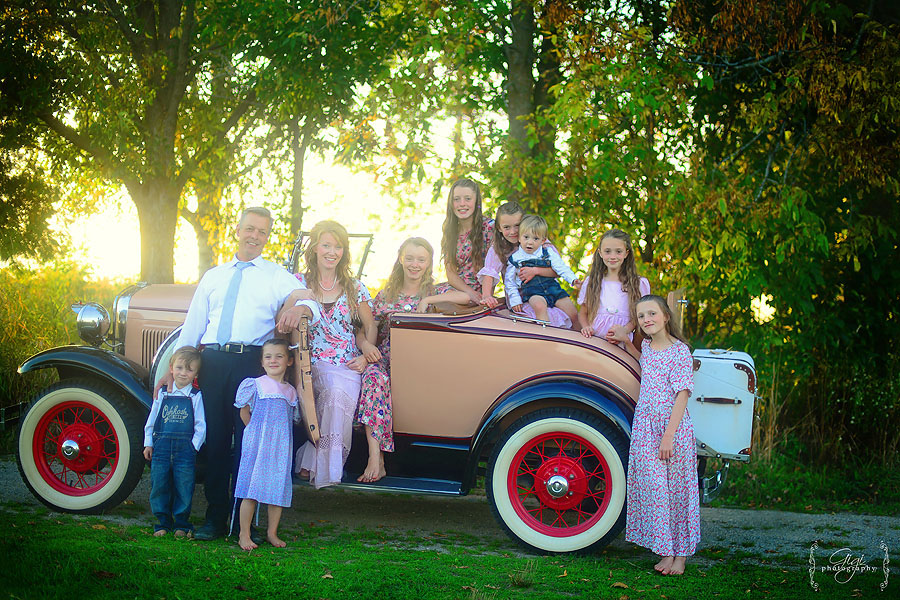 I was only 13 years old at the time, but my life was being fully influenced by the lovely writing of L.M. Montgomery – the whimisical scenes, the old fashioned living, the country settings, the dreamy days of walking through farmer's fields and listening to the birds sing … watching lazily as clouds drift by in the bright, blue summer sky … and the feeling of a skirt swishing around my ankles …
Returning home, I found myself the centre of some of my siblings' family joke- dressing in a skirt, my head in a clouds, and wishing I lived in another time …. well, I suppose not much has changed in most ways – especially in the manner of dress.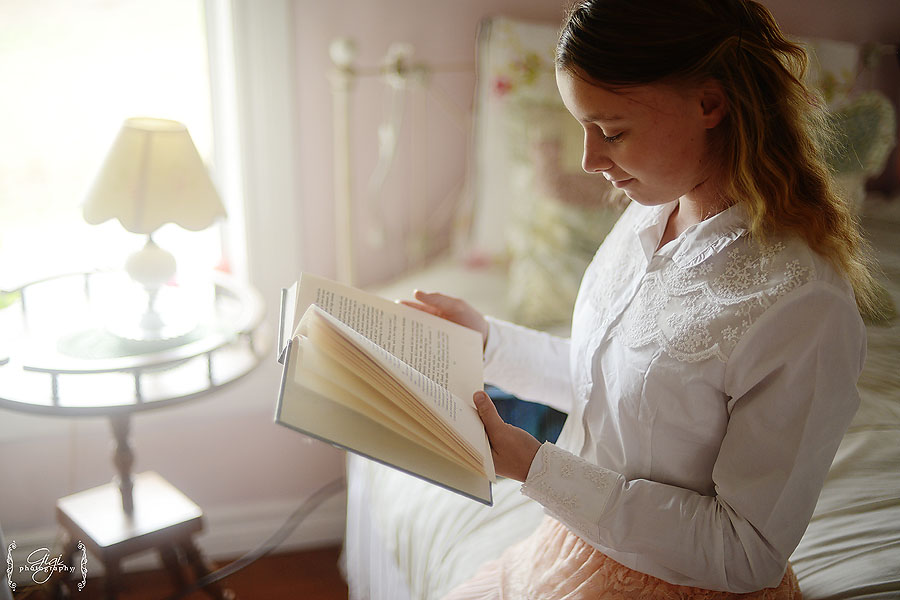 For a while, I did don jeans and tank tops and the world's attire with satisfaction – in college, one easily falls prey to looking like your peers and I am afraid that is what happened with me. Gone were the days of handmade down clothes and skirts that made me feel like a young lady. [Now, if I could go back to college, I would not be influenced in any way by the current clothing style, but that maturity and confidence comes with age.]
But it did not take long – after stepping away from the world, becoming a Mrs. and then blissfully taking on the transforming role of becoming a mother to many, many little girls that my eyes opened to what I was wearing. My mind was changed and I knew I needed to return – and start – dressing femininely again. It would not matter what my friends were wearing and it did not matter what the current fashions were – I wanted to set a certain standard in my own little home for my own little girls – who, yes, were silently watching everything their parents were consuming, doing, wearing and promoting in our lifestyle.
And so, from then on, I was never hesitant to dress my girls in 'feminine' dresses, let them look like little girls instead of 'tiny teenagers' and allow them to bloom into their own personality and girlhood. Often times, while at church, other mothers would come up and ask, "How do you ever get your girls to wear dresses? Mine will only wear jeans!" And while I have no set answer, I do believe, beginning from their childhood has helped. The older girls now choose to wear skirts and dresses – they enjoy wearing clothes that make them look like feminine, instead of masculine, and they find jeans uncomfortable. I try to find a timeless look for our outfits and one not too modern.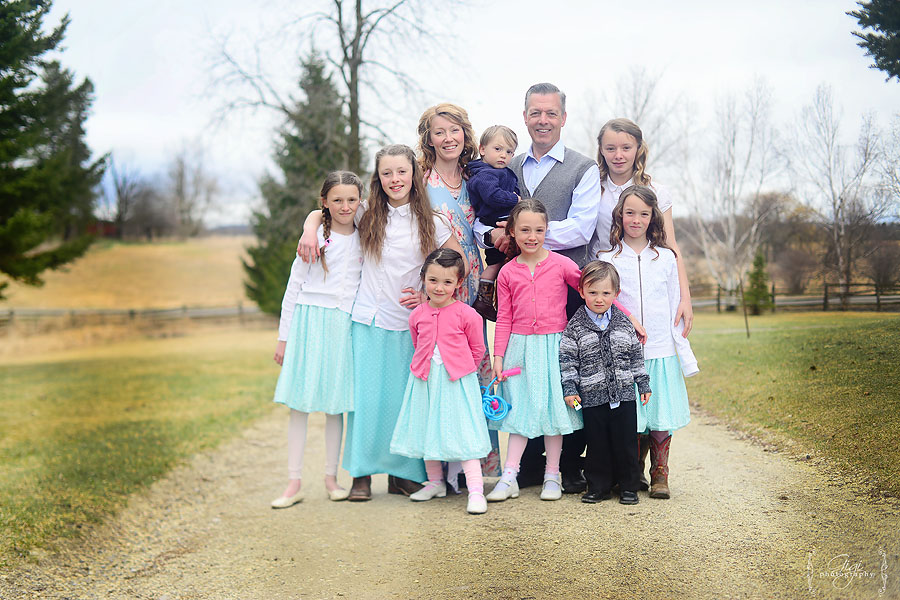 "Why do women want to dress like men when they're fortunate enough to be women? Why lose femininity, which is one of our greatest charms? We get more accomplished by being charming than we would be flaunting around in pants and smoking. I'm very fond of men. I think they are wonderful creatures. I love them dearly. But I don't want to look like one. When women gave up their long skirts, they made a grave error…"
―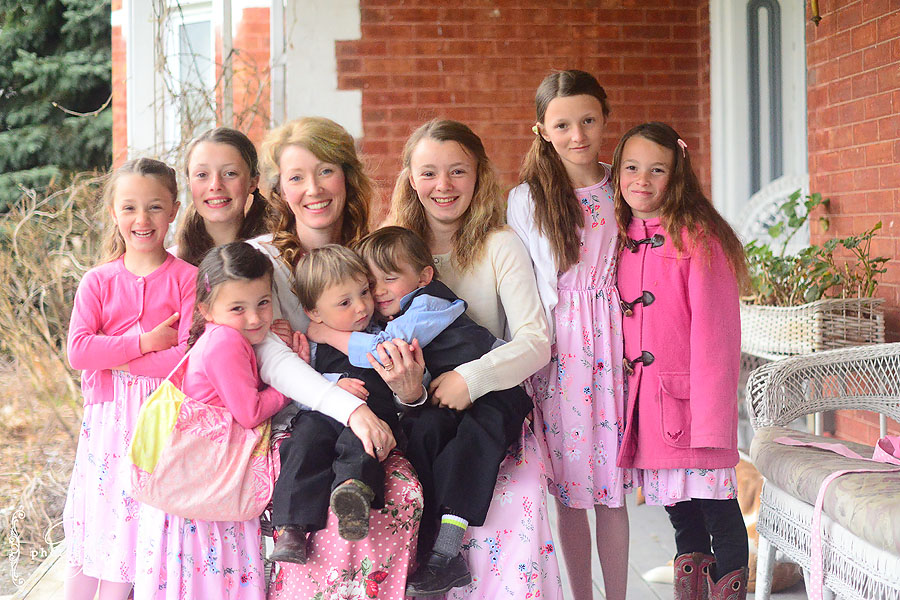 In the mornings, I find time to sometimes visit the local grocery store before the family wakes up. I am always, of course, dressed and ready for the day. Going to the same store at the same time on the same day of the week over a period of time has allowed me the opportunity to recognize the employees and clerks and produce workers.
One morning, one of the produce men approached me and bodly said, "
I just have to ask. Why are you always dressed so nice so early in the morning? Is it for a job? Do you go to work after this?"
I smiled, thanked him for the compliment, and told him that no, this is just how I dress and I would be returning home to my children for the day after my grocery shopping was finished.
"Well," he, said, as he continued to put the bags of carrots on the shelf, "It's a refreshing change, that's for sure."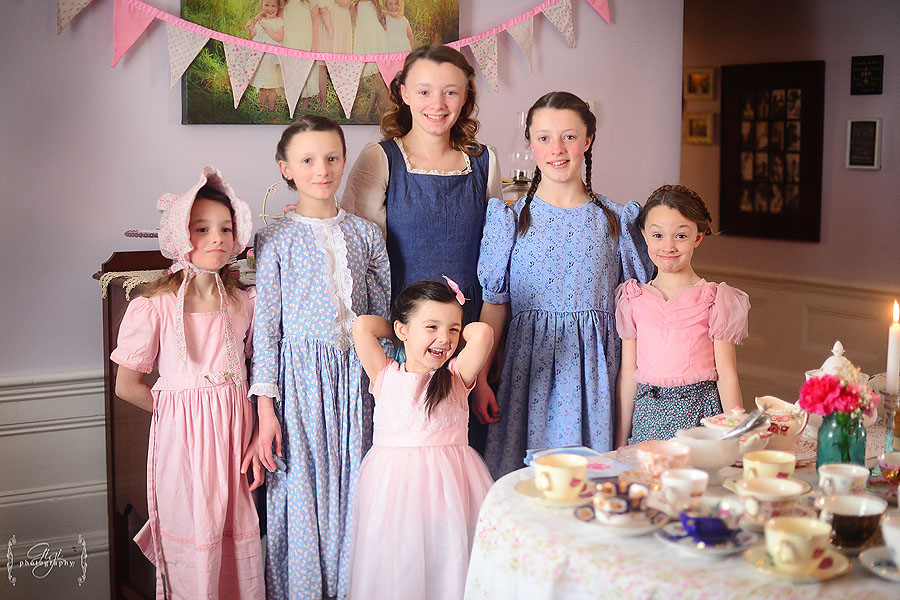 His little comment encouraged me – even at 7 a.m.,  what you wear makes a difference. It will make you feel more ready for the day and it will lift your spirits to be wearing something tidy and lady-like.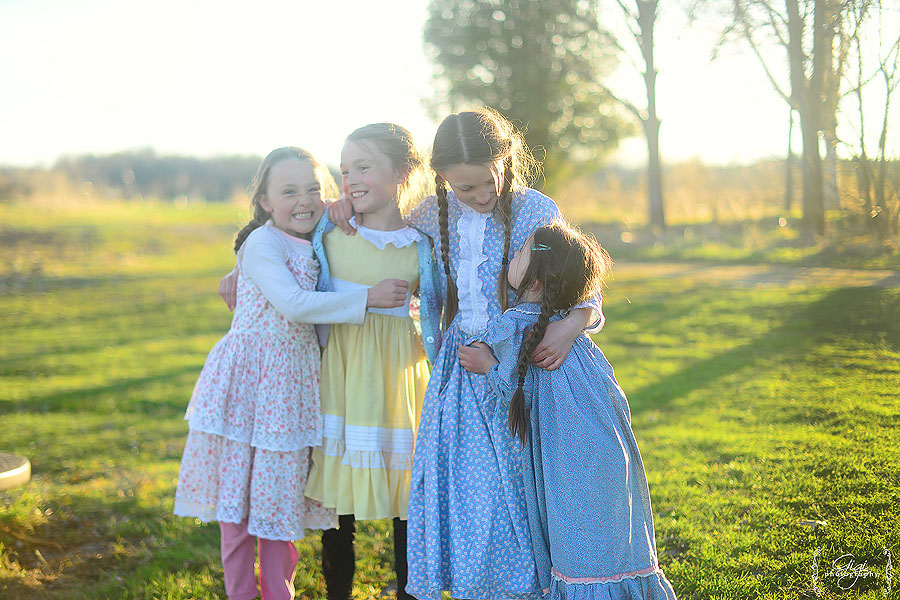 Of course, personally am attracted to an old fashioned lifestyle, a way of living that does not fit into this current world and therefore it comes out in my style of attire. But from what I see in the public, the clothing for women is not very feminine nor even attractive nowadays, with many of the clothes looking like it could be worn by your brother or the man in your life.  The lady-like style is mostly been erased from our wardrobe choices – one must look very carefully in order to find an outfit that will appear feminine in style.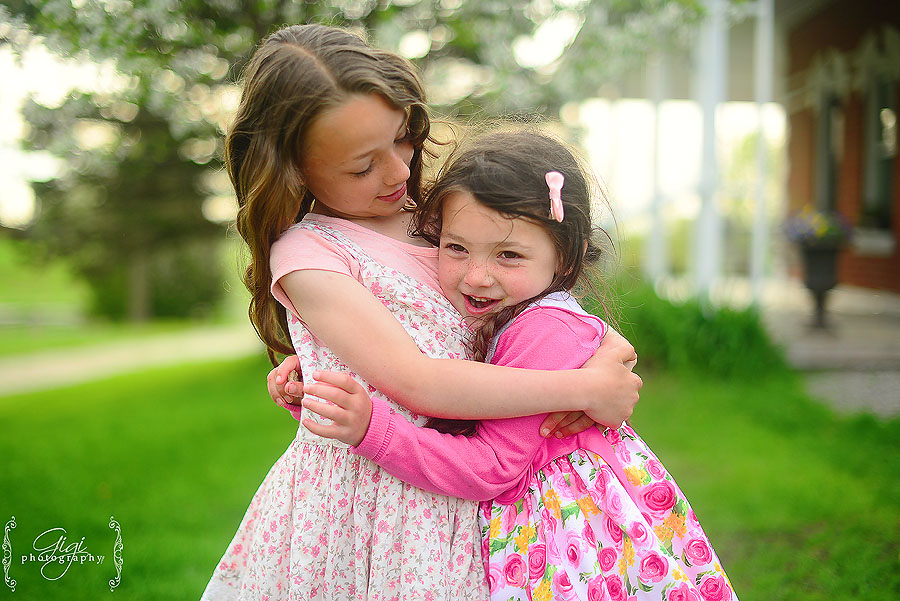 If you have never worn skirts, it may take time to get used to it. It is a different feeling and you will walk and sit differently. This is not bad – this is a good thing. However, if you are interested in appearing more feminine in a world where North American women have lost their feminine graces, I would encourage you to try wearing skirts or dresses for one week and seeing how you feel by the end of the trial time.
Over time, some have questioned our 'skirts and dresses' attire, but it has never bothered me to be the only one in my extended family wearing skirts or dresses. I find great joy in dressing like a woman – a feminine woman – it is fun! No need to hide who we are; God made us different from men – and in this day and age, it is time we look like our gender.
Frumpy, loose and ripped (on purpose) clothing is not classy at all.  You *can* be comfortable without wearing leggings or yoga pants.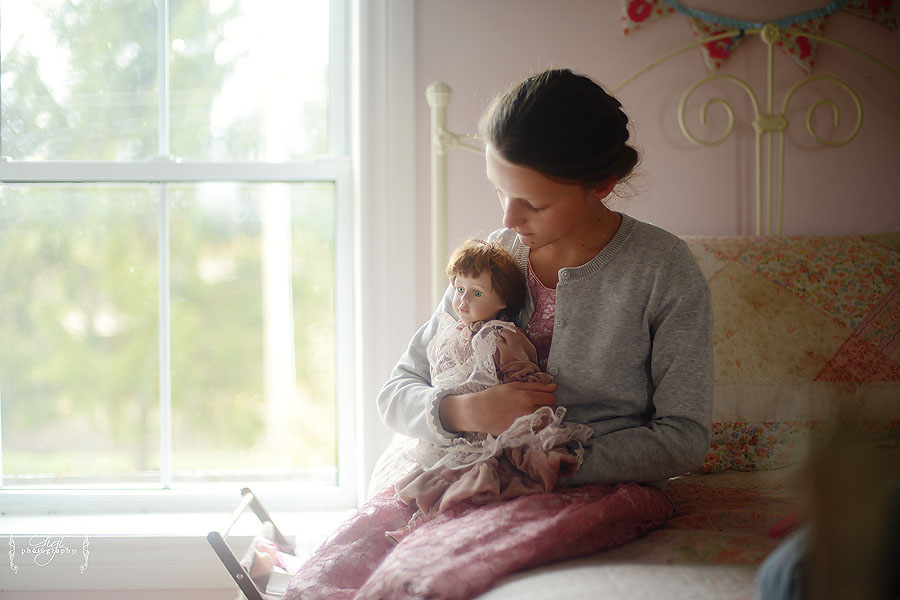 Perhaps, in this confused day and age, it is time for girls and women to return to feminine dressing. Don't be afraid to dress differently  – in fact, in some cases, opposite – than the rest of our female culture.  Yes, a little lady like style may not only brighten your day – but perhaps change the perspective of those little [and bigger] girls that are watching you.