Why should we need extra time in which to enjoy ourselves?
If we expect to enjoy our life, we will have to learn to be joyful in all of it,
not just at stated intervals when we can get time or when we have nothing else to do.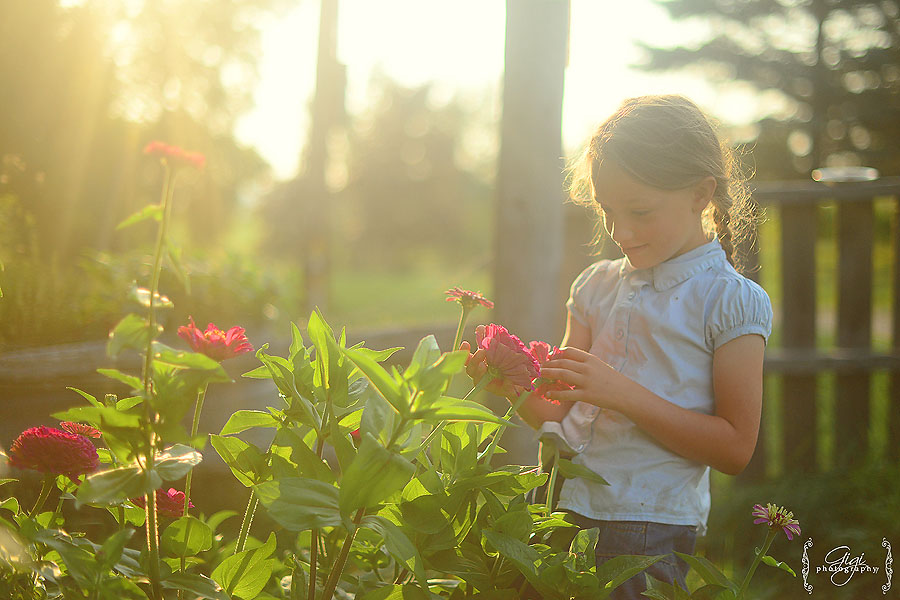 After visiting on the front porch for a while and enjoy a lunch after Sunday church, my friend sipped her cool water and asked me what my plans were for the rest of the summer. At the time, it was still August. I laughed quietly and said, "The garden and canning…."
I suppose she expected me to say "go to the beach", "visit the zoo" … etc. but no, tending to the garden and canning and preserving takes up a lot of our summer time. And do we mind? No, I don't think so. The girls know this is part of our life and I don't think they know to expect anything else. We still have fun days, we still find ways to enjoy summer, but this life, canning, preparing vegetables, weeding the garden, watering the garden, sitting together in our outdoor kitchen, working side by side, this is enjoyable.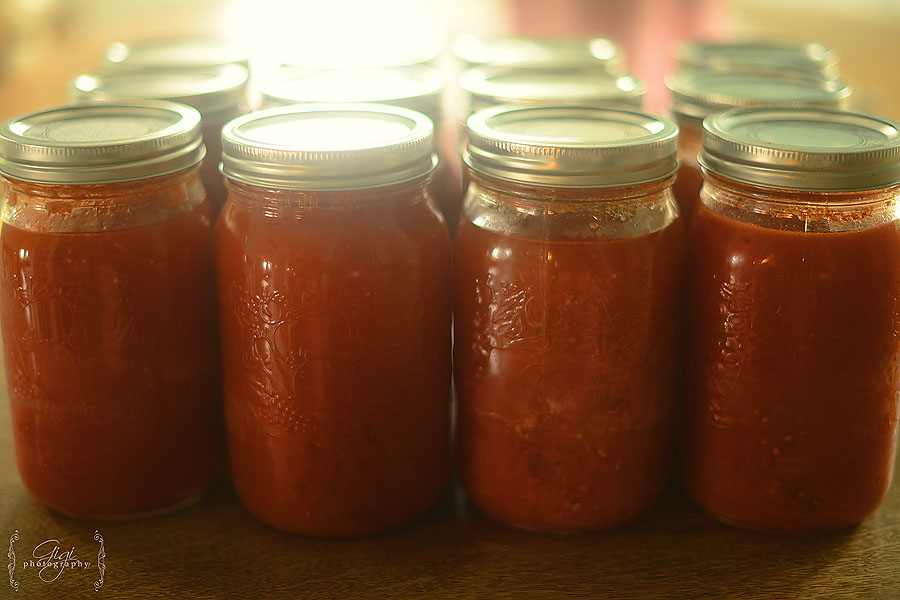 We have an *abundance* of tomatoes from our garden. Praise God! One never know what you will harvest when you first hopefully tend to your barren vegetable garden in the springtime. You can only hope and pray and do your due diligence and see what comes of it.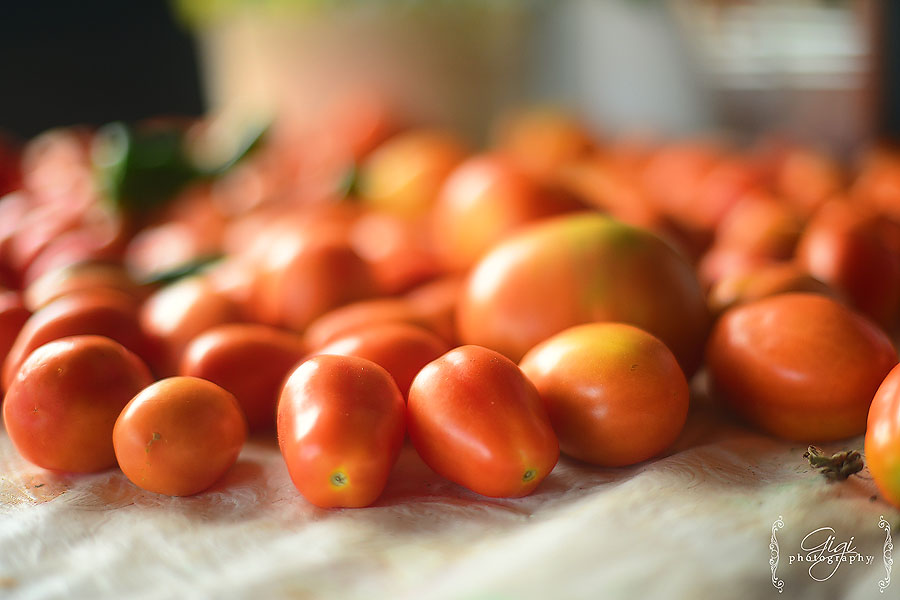 Last year, our harvest did not include many squash – why? I do not know. They just did not grow. This year, however, we have a beautiful amount of squash promised for our winter eating. Again, God be praised! I am determined to save the seeds of this beautiful squash this year, as it was a gift from a fellow gardener.  The seeds cannot be purchased at the store.
But back to the tomatoes … the girls and I picked four more bushels last night. And there's more , although we are nearing the end.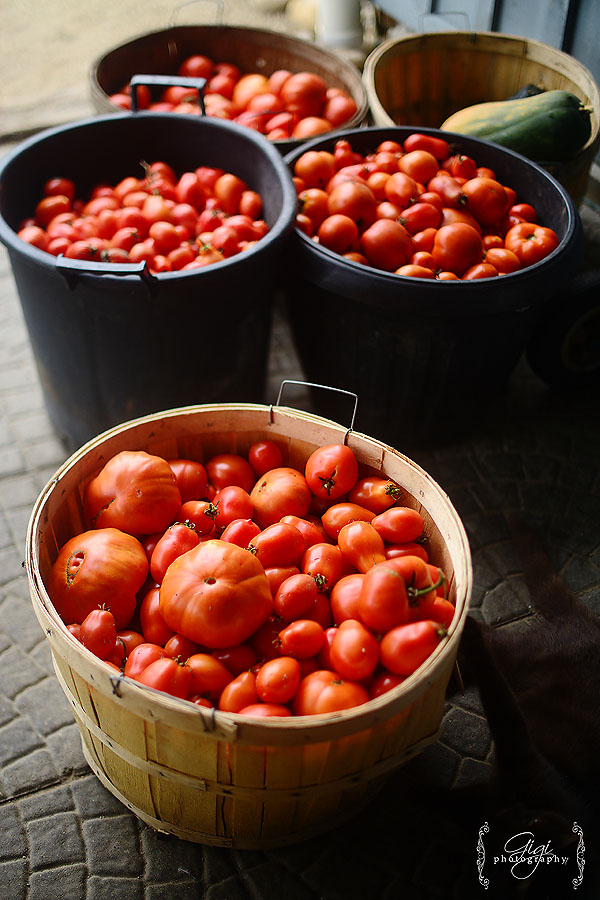 I am giving a bushel to my mom for canning and have offered some to friends. One thing I have learned, as well, that God requires us to give and bless others with our gifts from Him! These tomatoes are a gift to be shared!
We have made plenty of spaghetti sauce, diced tomatoes, ketchup, tomato soup and salsa. I will make another batch of sauce with these two bushels of tomatoes that are waiting on my outdoor kitchen table. I have also made and canned taco soup with our tomatoes. I find having our homemade canned soup on hand for after church meals, busy homeschool days or last minute ideas for dinner is an amazing help in the kitchen.
Yes, you will need a pressure canner – but they are worth every penny. I have this pressure canner and absolutely love it. I ordered it from WalMart and it was delivered right to my doorstep. Wonderful! It fits so many more jars than my old pressure canner.
Process in a pressure canner at 10 pounds of pressure; 90 minutes for one litre jars. Be sure to adjust pressure if living in a higher altitude.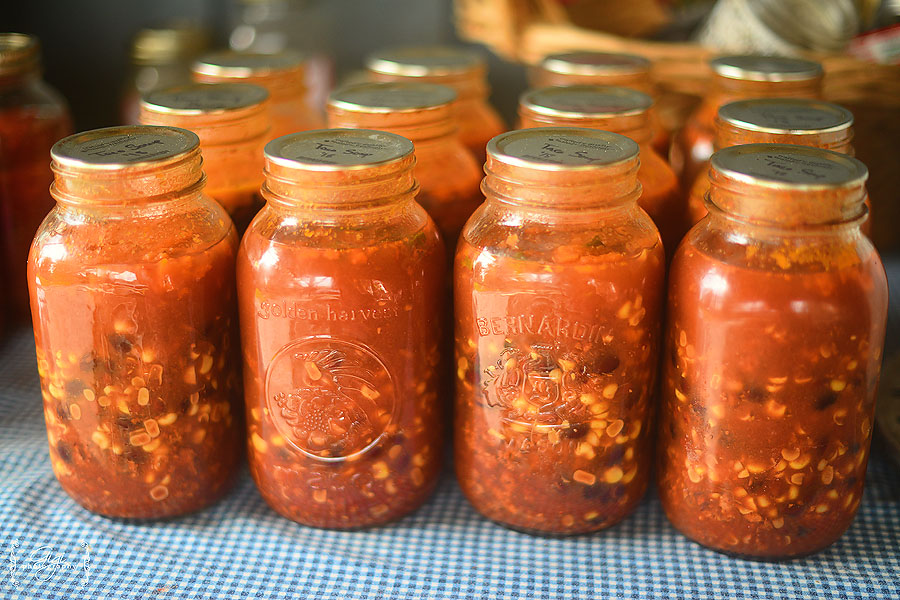 It is best to serve this Taco Soup with tortilla chips or homemade tortillas … a lovely dollup of sour cream and a covering of shredded cheese. So delicious!
Important Post Script:  The topic of canning tomatoes safely has come up from one of my friends. Here is a useful trip from pickyourown.org – they have a great website full of lovely recipes and instructions for canning. I use lemon juice instead of citric acid.
"Tomatoes and Acidification: To ensure safe acidity in whole, crushed, or juiced tomatoes, add two tablespoons of bottled lemon juice or 1/2 teaspoon of citric acid per quart of tomatoes. For pints, use one tablespoon bottled lemon juice or 1/4 teaspoon citric acid. Acid can be added directly to the jars before filling with product. Add sugar to offset acid taste, if desired. Four tablespoons of a 5 percent acidity vinegar per quart may be used instead of lemon juice or citric acid. However, vinegar may cause undesirable flavor changes."