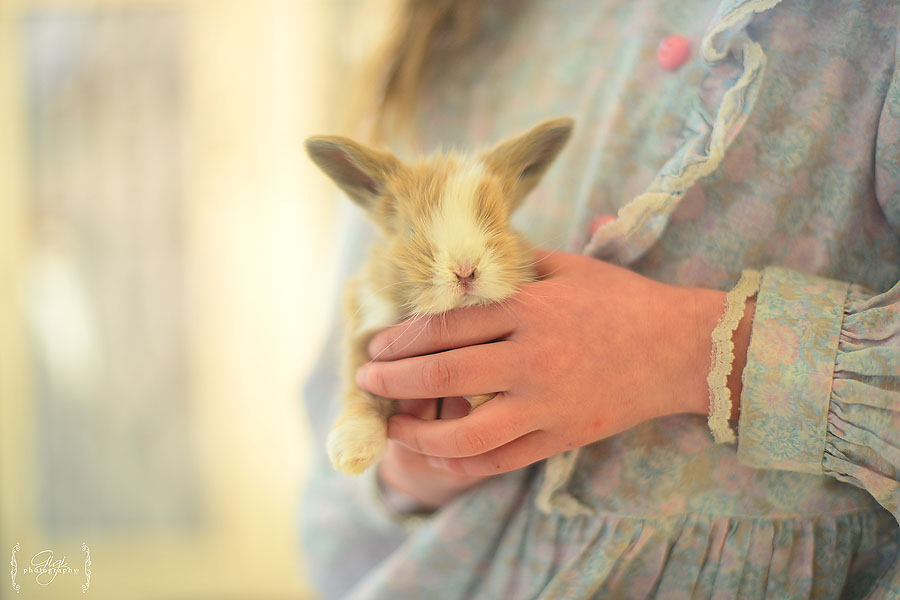 The [Biblical] word household is "therapeia" in the Greek and means
"attendance to medical needs, domestic, healing."
In other words, out homes should be homes of healing
—healing the spirit, the soul, and the body. That's why God ordained the home.
It is an oasis from the storms of life, a sanctuary from the chaos and strife in the world,
a place of safety to nurture and raise children, and a place of healing.
-Nancy Campbell

"Oh, are you having a party?" the middle-aged lady at the grocery checkout till asked, as she counted the large stacks of cheese I was purchasing early Saturday morning. [When cheese goes on sale, we purchase about 40 blocks of cheese. I then grate the cheese and store it in our large chest freezer for the next few months.]
I smiled and explained, well, no …  we have eight lovely children at home … so, it my life is a constant party … or at least, it feels like a party some days, other days it is a bit of a … zoo! …. but still, it is fun indeed!
You see, ordinary life does not need to be boring. There is joy and interesting aspects in all areas of the day, if you look for it.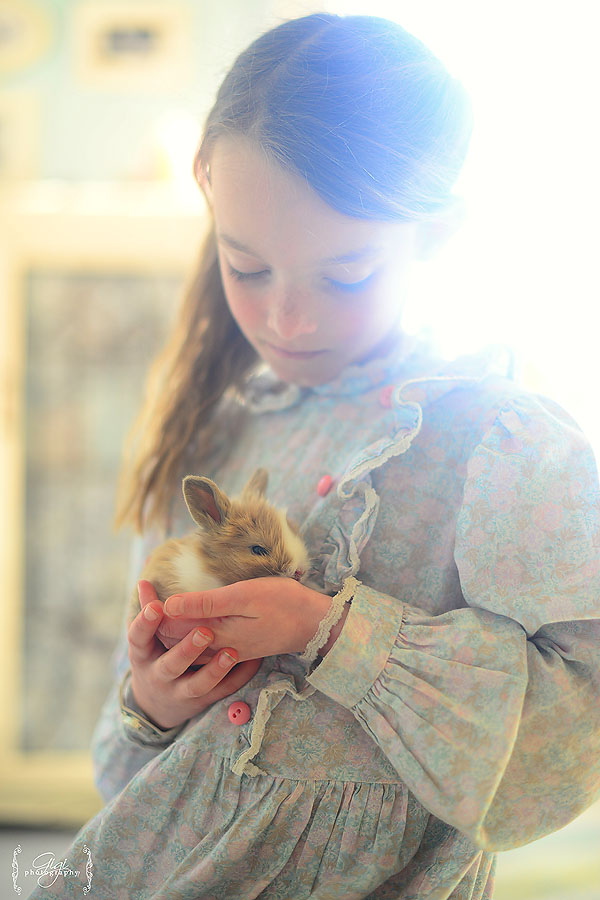 Right now, the girls are playing with baby bunnies in the afternoon early spring sunshine. It has been a long winter – a good one – but as the toasty sun warms their cheeks, the promise of spring is blossoming in our hearts.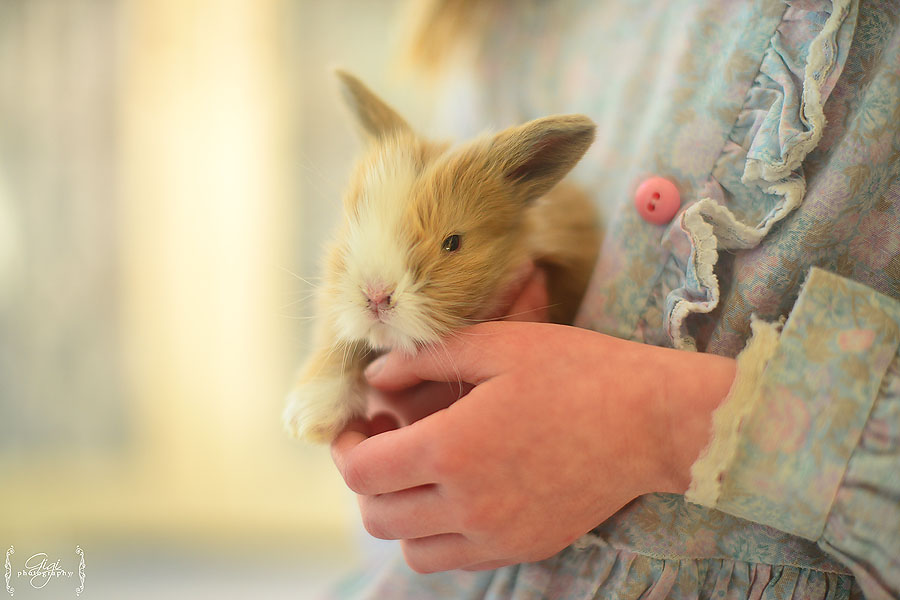 There are eight new chickies cheeping away in the mudroom … they were hatched in our incubator with the supervision of my eldest daughter. They are her special Polish chicks, which she enjoys raising.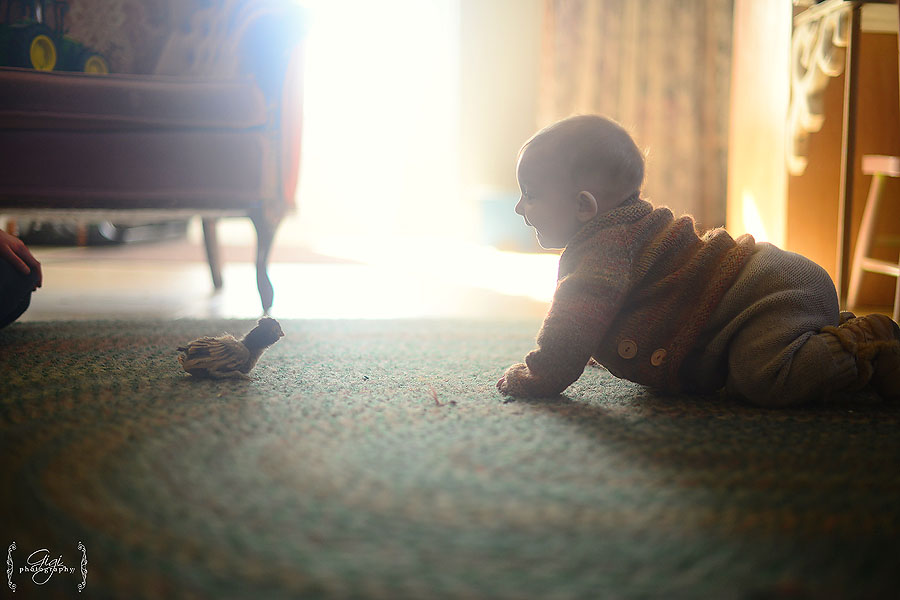 and baby kittens tucked away safely with their momma …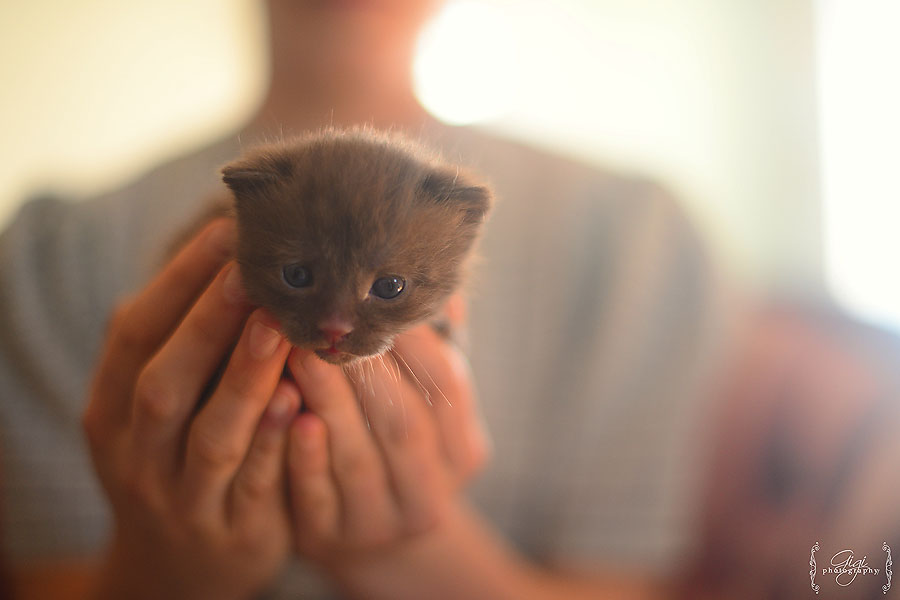 …there is a load of washed clothes on the laundry line, drying in the fresh, cool air … it will smell so good when I wrap my arms around the laundry and bring it inside …
Earlier this week, we saw a turkey vulture out in the field sitting on top a very tall old hydro pole. It slowly spread its great expanse of wings and sat there, sunning its open 6′ wide wings in the warm March sunshine. It was an amazing sight for us to watch with wonder.
Lacey's mini horse, Spirit, is due with a foal in a few month. She is so excited!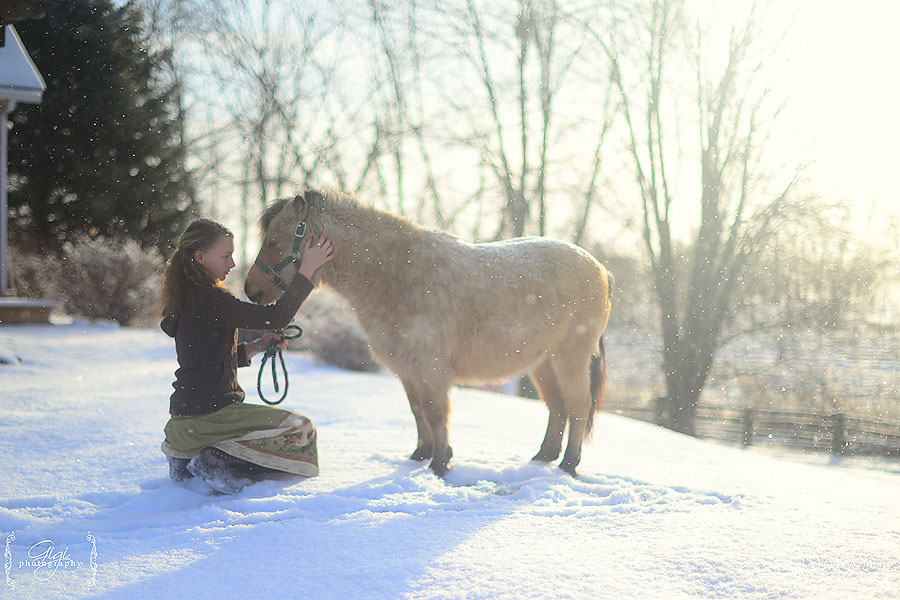 Every day, we have school at home, around the kitchen table or in the "school room" … every day, there are three large meals to prepare and plan out … every day, there are needs and problems, trials and chores, happy moments and exciting times … there is usually a funny story to tell daddy when he arrives home from the workplace, weary and ready for rest … there are bedtime stories to read and chapter books to explore … there is never a dull moment.
In the excitement of our life, I try to find at least a half hour in the afternoon to sit and drink a cuppa tea.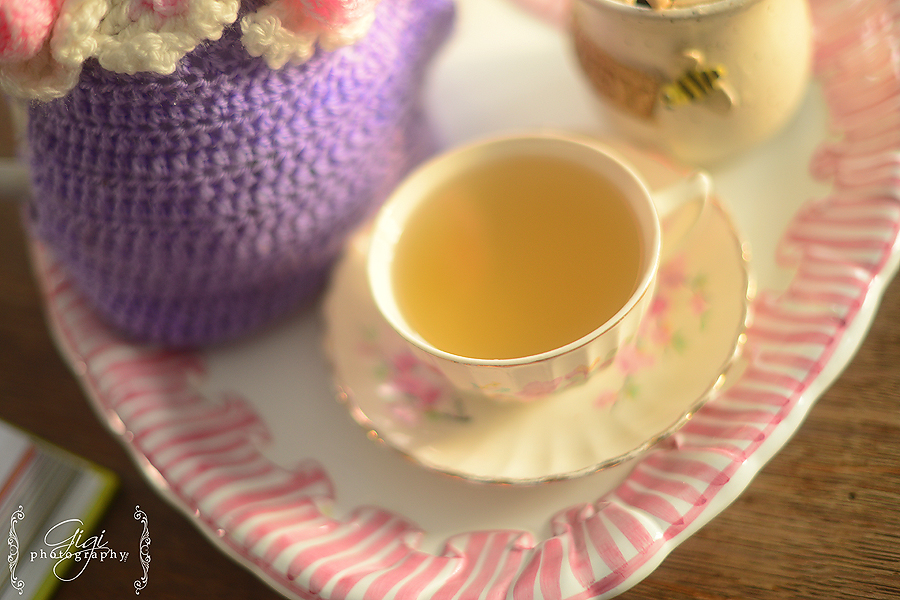 Sometimes I listen to my favorite music and read a book or sometimes I listen to a sermon. Other times, I simply enjoy the quiet. I can either sit in my favorite room – as I call  it, the parlour – and have some quiet time or I will sit on the front porch in the spring and summer months … it is peaceful and quiet and it gives the baby a chance to rest away from all the noise of the busy family. The girls are encouraged to do something alone – draw, write, colour, listen to audio stories, play outside, swing on the hammock, take a nap … but we all retreat for a little while. It is restful for the soul and for the body.
I have discovered this rest cannot happen if we are out and about, running around hither and thither … we must stay home to experience rest and quiet time.   I don't believe there is much rest to be found rushing about or being too busy in the world.
Do you find rest at home?
How do you order your day?
P.S.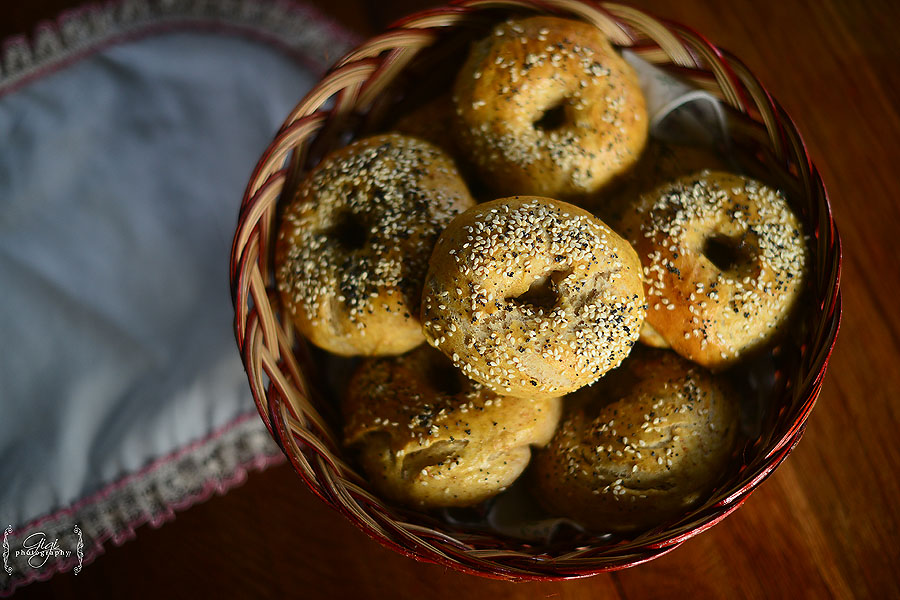 Here is a recipe I wanted to share with you this week … it is for Homemade Bagels. Yum – they were so delicious!
I used my regular bread recipe and just added a bit more oil (olive oil). I formed the bagels by forming them into a regular bun shape and then poked a hole in the centre, stretching the dough a bit to form a bagel. Once you have formed your bagel, drop them into boiling water until they float. Lift out with a slotted spoon and place on baking sheet. Brush the tops with an egg wash and sprinkle desired seeds ontop – or leave plain. Whatever suits you best!
Bake as usual – until they are a golden brown.
Oh, they were so good! We have made them a few times now and just love them each time.
Bread Recipe (which can be used for Bagels)
6-6.5 cups of flour
2 cups of warm water
4 tsps of yeast (dissolved in the warm water)
A dash of salt
Optional:
a dollup or honey or 1/4 cup of sugar
1/3 cup of oil (if desired)
raisins and cinnamon, if you wish to make raisin bread or bagels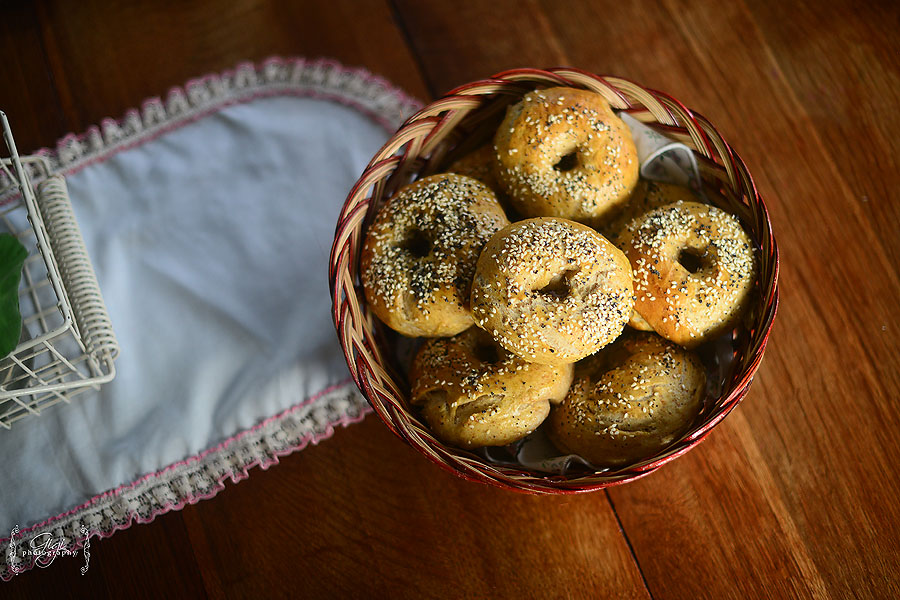 Mix the yeast into the warm water – allow it to sit for about 8-10 minutes. Mix into flour, add optional sugars using a  mixer or a big bowl and your own mixing abilities. 🙂 Add salt last.
Knead until dough is elastic and does not rip apart when you pull gently on the dough. This will take about 100 kneads by hand – you may use the mixer and it will take a few minutes.
Allow dough to rise in a warm location until doubled in size.
Form into bagels or bread at this point …
Follow directions above on bagel making or simply form into a loaf style of choice.
Allow bread loaf to rise for about 20minutes. Bagels do not need to rise – after they have been dipped into the boiling water, they are ready to be baked.
Bake at 350 until golden brown. A bread loaf should sound hollow when tapped – this is a sign it is done.
Enjoy with melted butter! Mmmmm!