After taking some or our chickens to be butchered this week, it was time to replenish our laying hens. After scouring ads online, I found someone nearby selling organic laying chickens. They promised they would be laying, something we desperately need for our family. I loaded up the truck with the children to search out the location.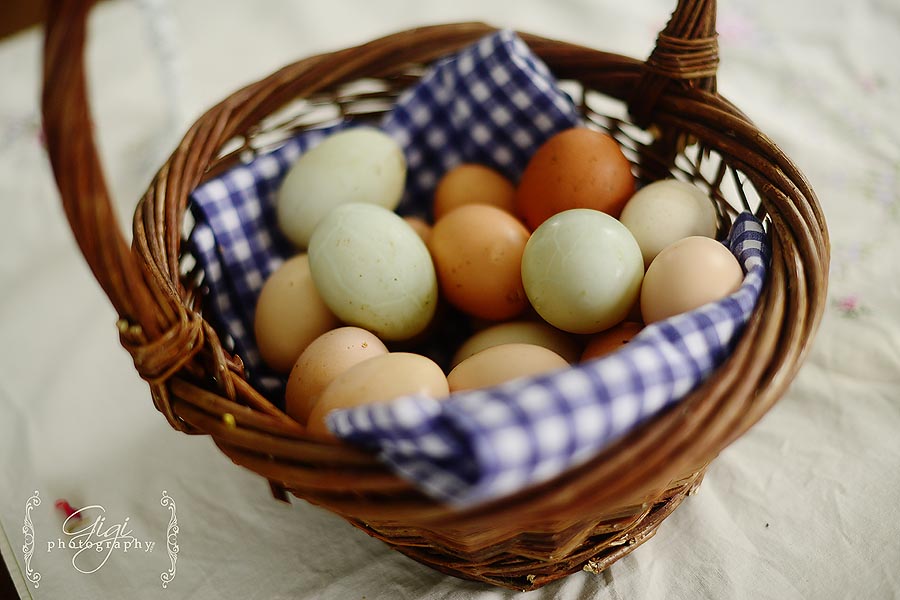 [This task sounds so simple typed out, however, just picture: a quick lunch of homemade pizza, eating outside so we didn't have to wash any dishes or clean the kitchen, counting out the cash for the chickens, giving a quick math lesson in the process, moving car seats in the truck to re-arrange the baby to be closer to a big sister, only to discover the desperate need to clean UNDER the car seats immediately … so add 30 minutes to our exit plan … someone cries because they want to sit somewhere else in the car … a goat escapes … it is captured … we finally get the baby settled into his car seat and slide the big door shut on our truck and drive away …. and we are on our way! Finally! Phew.]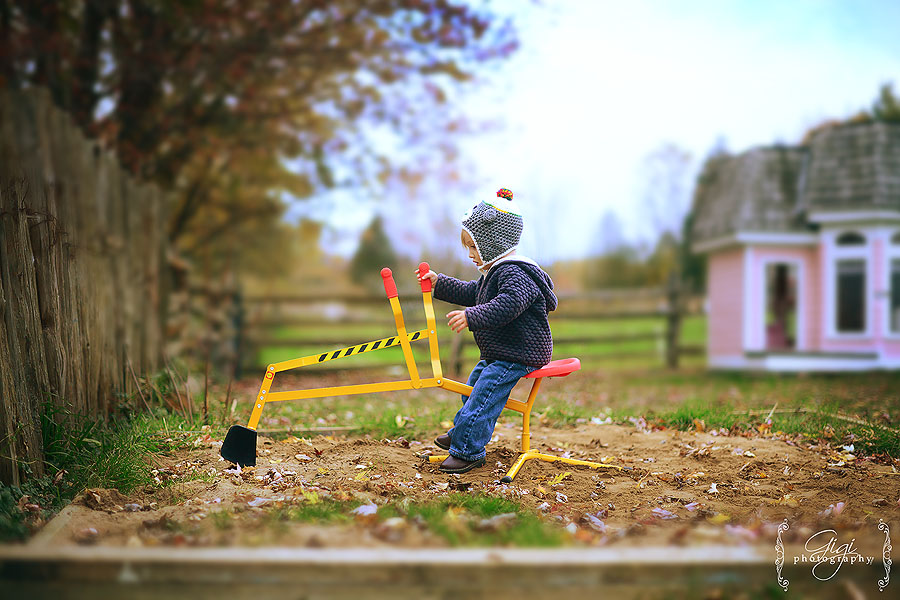 Halfway to the location, our little one started crying. He needed to be fed, or so he thought. 😉 I pulled over at the grandparents house, which just happened to be on the way to our location. Grandpa offered to drive (or rather, we begged him to come) and grandma offered to come along and help hold little Loyal.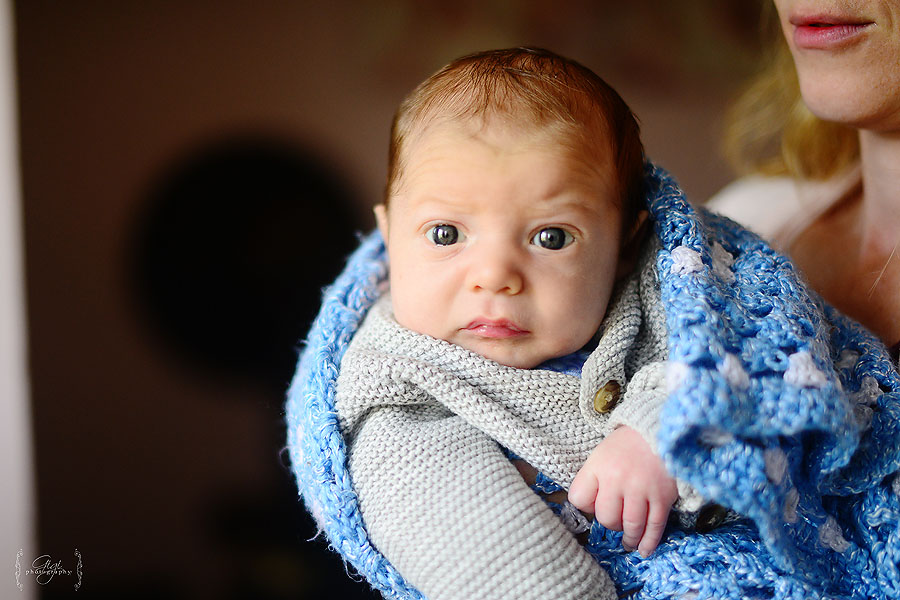 We made it to the farm and were waved into the barnyard, truck and all. We open the large sliding van door and were greeted by a friendly crowd of animals. Up sauntered four goats, curious and friendly, a large dog and a HUGE black Angus cow. All the animals just stood there, in front of our open van door, while all the girls perched on the inside of the truck, trying to see if the cow was a bull or not, wondering if we should exit the vehicle. (Surely – if he was a bull, we were NOT stepping out of the truck!)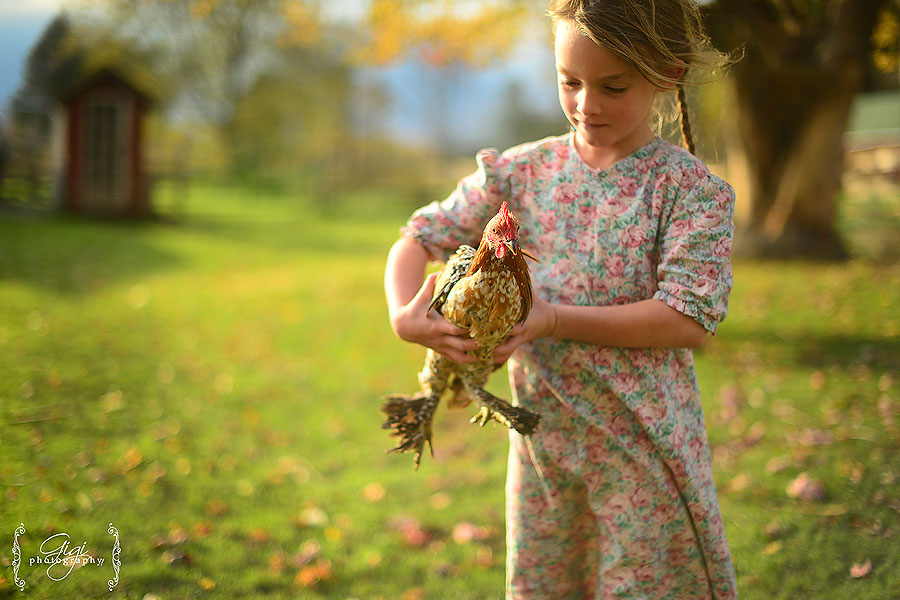 A whizzing noise was heard and around the corner of the old, beautiful barn, sped an ancient golf cart, loaded with a gorgeous blonde pregnant young woman and her Italian father. With a turkey feather flying from the side of his farm hat, the father and resident farmer jumped off the golf cart and introduced himself, with exuberance, as Mario.
"Follow-a me," he energetically gestured, in his heavy, wonderful Italian accent."You see how good our chickens are…"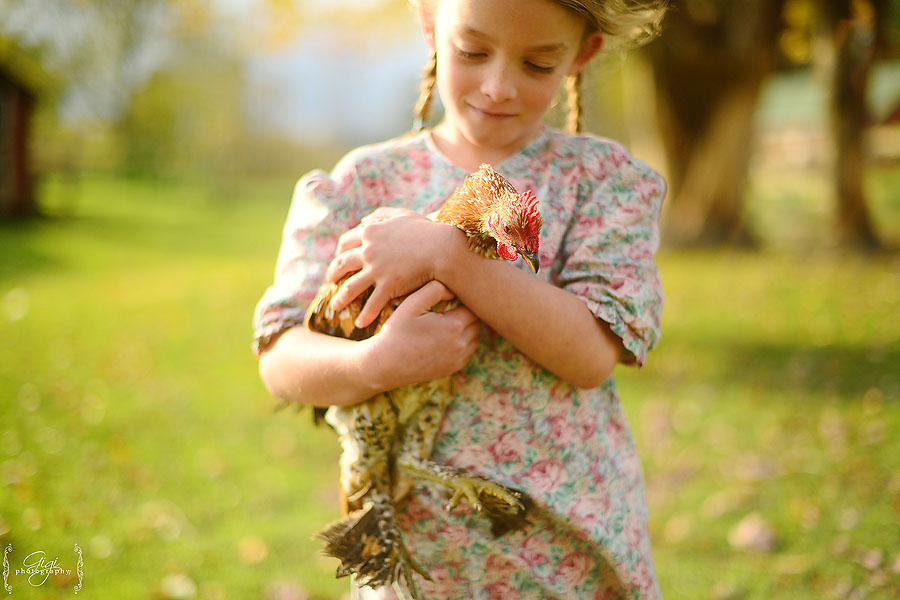 We all followed this enthusiastic, wonderful man, his turkey feather flapping in the wind as he briskly led us to the back of his barn.  He took us inside the barn where loud, very bright and cheery, delightful Italian music is playing in the chicken coop. Our new friend, Mario, grabbed his blue net and whisked around the chicken coop, scooping up chickens with a flick of his wrist … feathers were now flying … Italian music blaring .. turkey feather flapping in the breeze … he grabbed each chicken firmly but gently by the legs and chest and flipped the chicken around, bum end out, and commanded me to "Look!"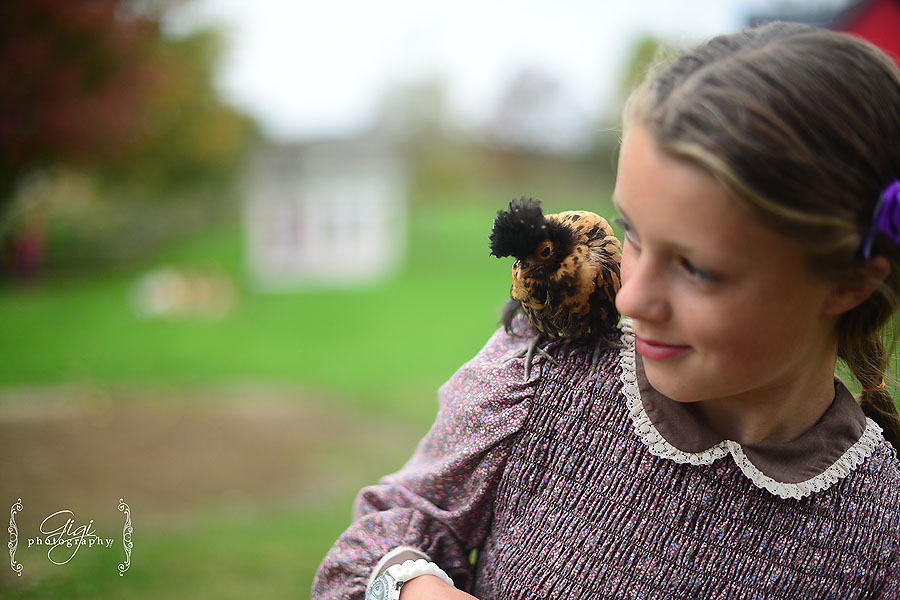 "See? The vent-a. She is a-healthy…" and then he tugged, all in the matter of seconds, on the hen's comb and said, "She good…"
And in he popped hen #1 into our traveling cage.
This crazy, funny, loud scene took place six times in a row … a flick of his wrist, the chicken is caught, we check the vent, tug the comb, and drop her into our cage … next chicken … a flick of his wrist, the chicken is caught, we check the vent, tug the comb, and drop her into our cage… and then suddenly, out escape all the hens, wings flapping and hens squwaking … all the girls were laughing and giggling by this point …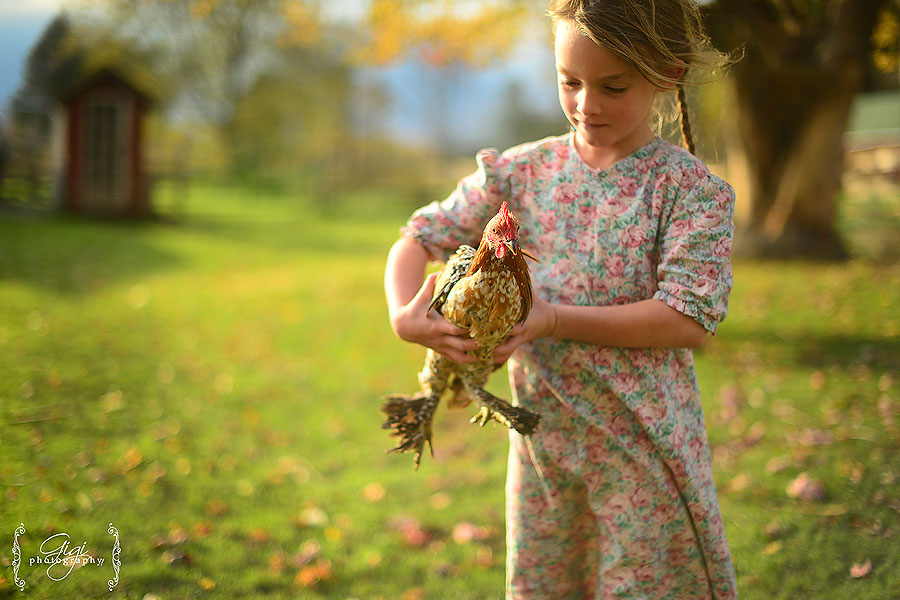 "We a-try-again," Mario loudly announced, his face set determined, blue chicken net armed and ready ….with a twitch of his mustache, a flick of his wrist, the chicken was caught. We checked the vent, tugged the comb, and dropped her into our cage …
Fifteen minutes later, all vents were checked, all combs were tugged and all hens were safely in the cage, ready for a travel to their new laying home. Whoever said homeschool children need socialization? We meet the most intertesting people in our every day, regular-family adventures!
  [I've told Abby he needs a turkey feather in his hat for when he works around home. It was such a charming, carefree touch.]
____________________________________
P.S. This past weekend, we also planted approximately 800 cloves of garlic, all grown this year in our garden. Lord willing, we will reap a great harvest next year. One never knows what will happen though.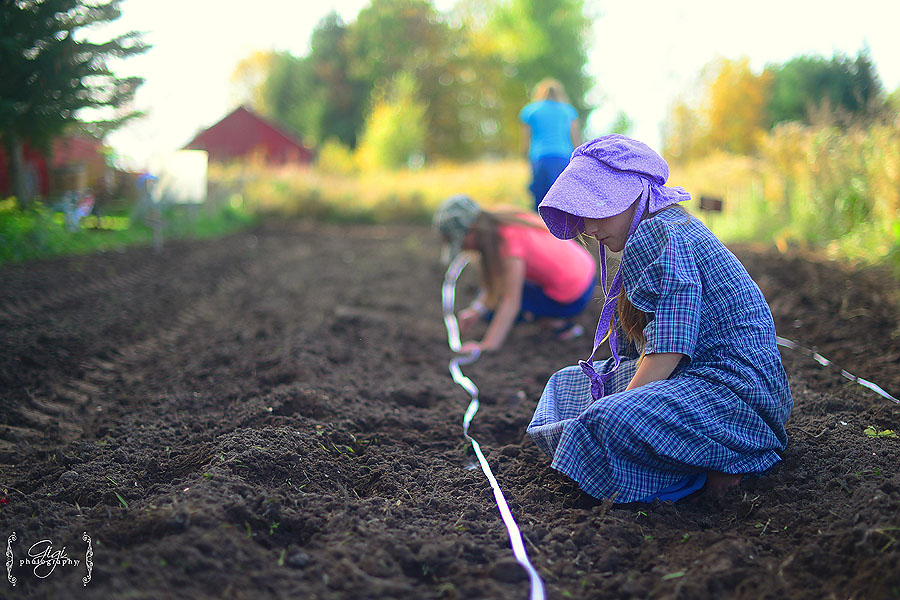 Have you ever read The Pineapple Story? You prepare and hope for the best – give it to God!