"My father was an expert
with rocking chairs.
He said he used to solve all his problems in one.
But you have to know how to rock.
Suppose you're tired and worried about a problem.
Well, then you rock …like you're on a ship,
away from everything… …rolling soft and smooth
over the open sea.
Well, then you get to thinking slow and calm.
Get it? That's the ocean rock.
There's the horseback rock.
When you can't sit still,
you gotta be doing something… and you rock very fast.

Then the lazy rock.
When there's something across the room…
and you're too lazy to get up
and get it…well, you just rock over and get it.
Only chair in the world you can cross
the room without getting up."
-Christmas in Connecticut, 1945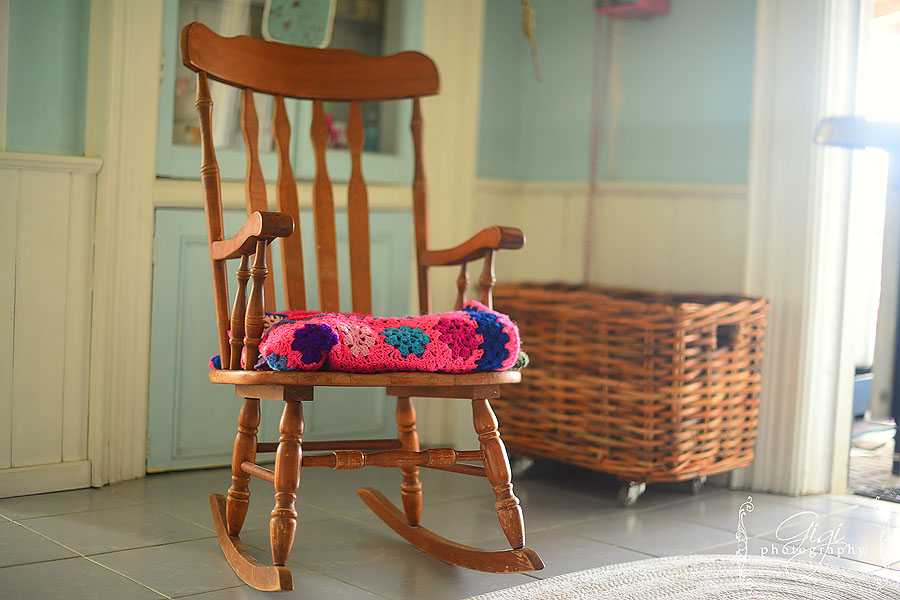 Yesterday, my sweet aunt visited from British Columbia. While we were getting lunch on the table, she was able to sneak a few minutes of cuddling with Loyal, while rocking in the rocking chair that situated near my kitchen cookstove.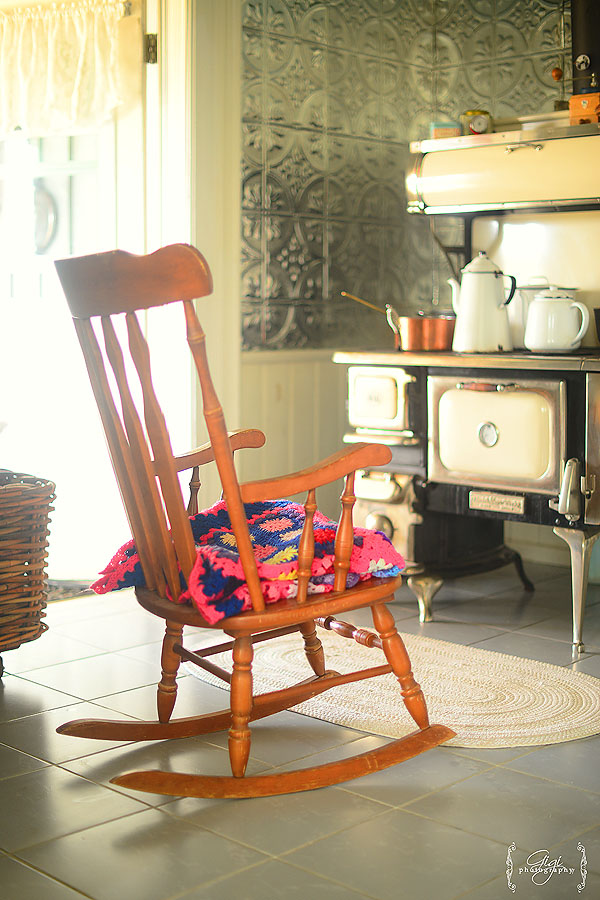 "Good ol' rocking chairs," she said. "I just love them!"
Sometimes I forget that homes are often lacking in rocking chairs … as our home is filled with them! We have a minimum of 10 rocking chairs, but I believe there are more than that.  Rocking chairs of all shapes and sizes … for little and big children … for moms and dads and for grandparents, especially! I absolutely love to see someone come into our home and find a rocking chair and begin rocking. I smile inside as it is remarkable to see how relaxed a rocking chair can make people feel.
Something about those good ol' days … and those good ol' rockers …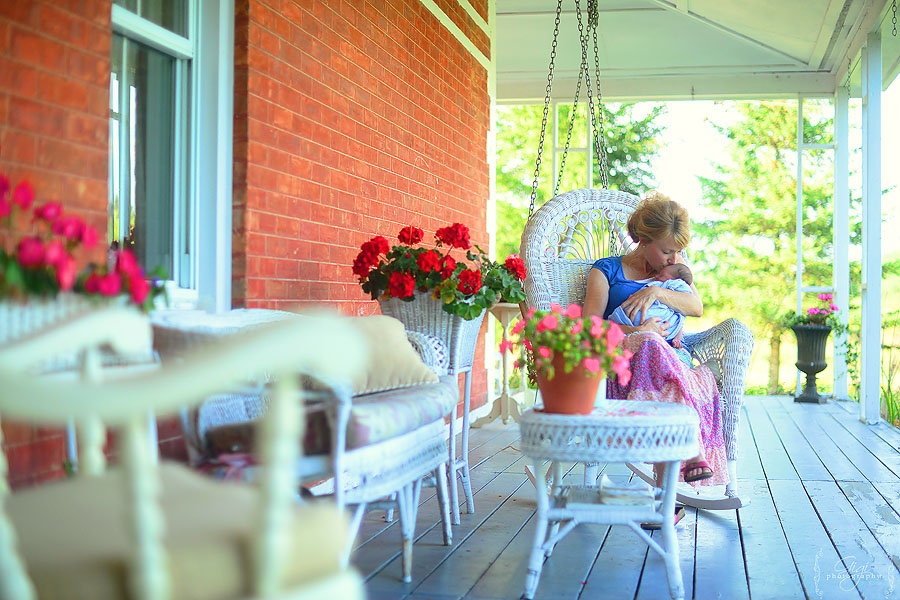 [Our Autumn has been so warm –
it has been pleasant to sit out on my favorite spot on the front porch and rock Loyal …
it is pure bliss.]
We didn't always have rocking chairs in our home. In fact, when I was in my 20s, I gave away a rocking chair that was my mother's. My parents had given it to me and I thought I did not have a use for it – can you imagine that? My parents still tease me to this day … how could I throw away a sentimental chair? Little did I know I was to have a great need for a rocking chair in our home of many babies!
Now, sitting in a rocker, holding a baby or a child, is one of my favorite past times.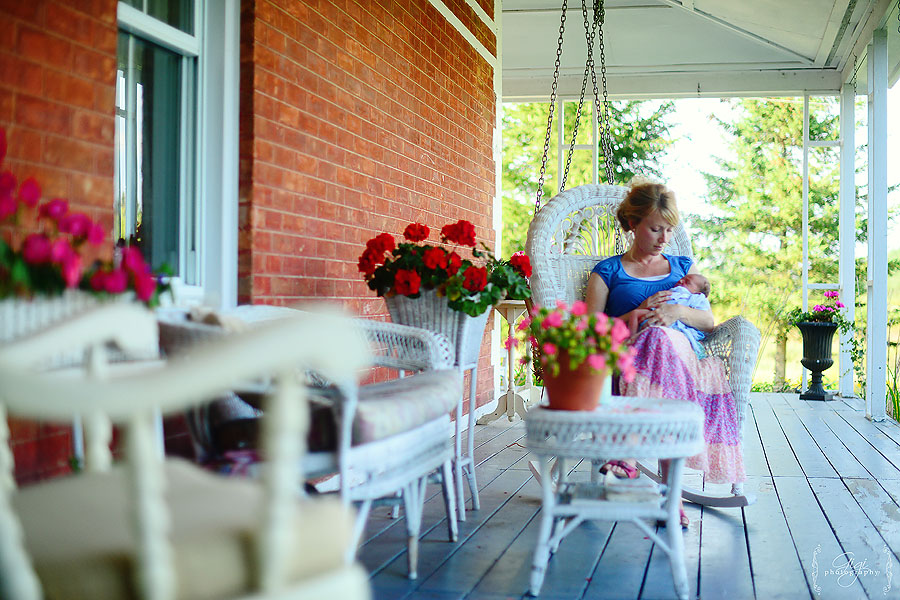 Who knew rocking a baby would be so beneficial for you and the baby?! Studies have proven than a baby's heart rate slows and the baby is more relaxed and soothed while being held and rocked. It is certainly relaxing. It slows you down, gives you that simple moment in time to breathe and relax, look at your baby and memorized every detail of his face. The health benefits, besides soothing your baby and promoting bonding, include enhancing emotional, social, cognitive and motor development.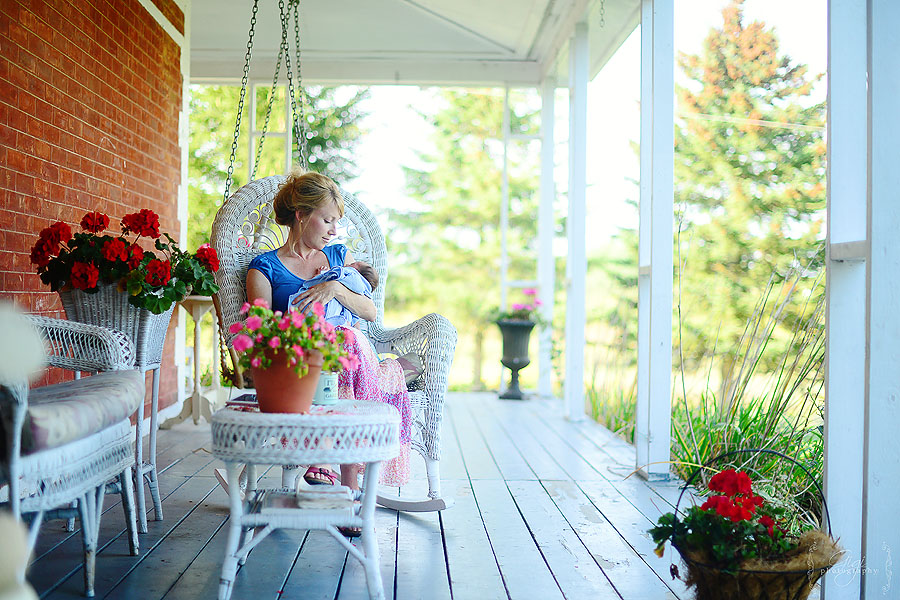 Do you have a rocking chair in your home? If you don't, perhaps you should consider finding one – for the simple reason that it is truly good for you! The motions of a rocking chair causes a release of endorphins that elevates your mood and ease tension. Yes, using a rocking chair will help reduce stress!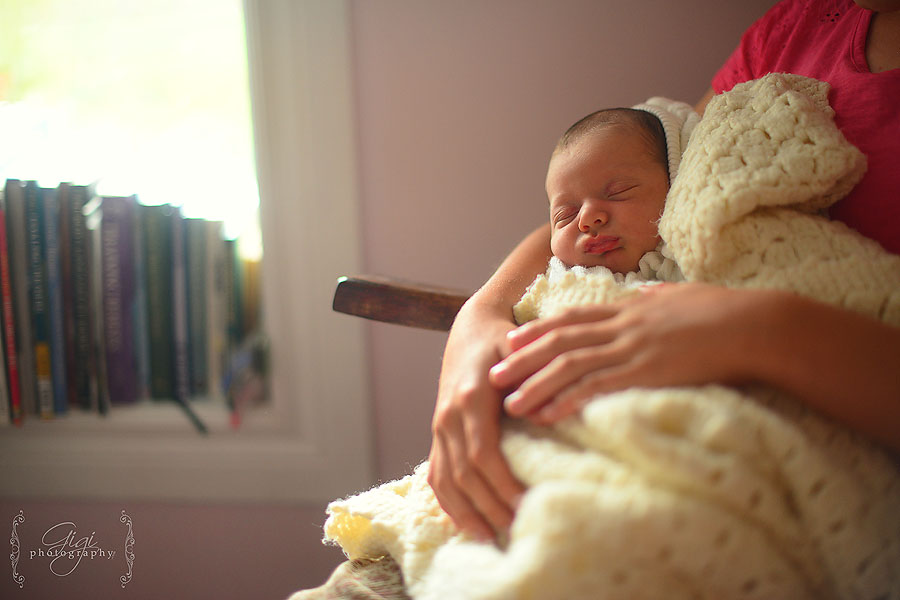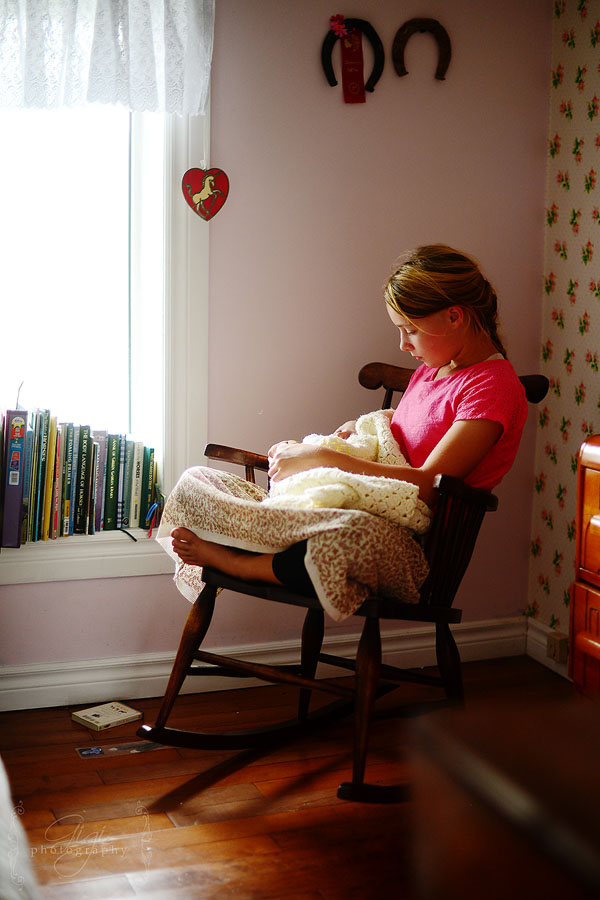 It can even help with pain management:
"Rocking helps prevent pain signals from traveling from the back to the brain. The site also claims that rocking can significantly improve pain from arthritis", as it states here.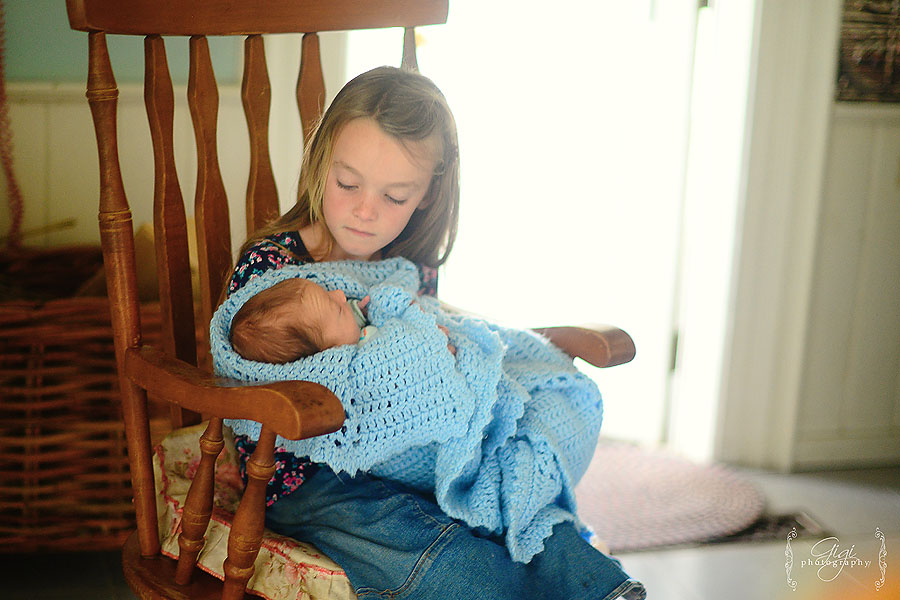 If you have back pain, you should definitely invest in a rocking chair!
"Research shows that the spinal cord can only work in one direction at a time, thus, when the brain is sending motor impulses down the spinal cord to make the legs rock the chair, pain impulses from the back are blocked, and are prevented from reaching the brain which lets the muscles in the lower back relax. " – source
There has been some studies showing that a rocking chair will help an energetic young child who has trouble focusing on their school work. The rocking motion allows them to still move, but they are able to focus on their lessons a bit easier … perhaps more school rooms should have rocking chairs available for their students.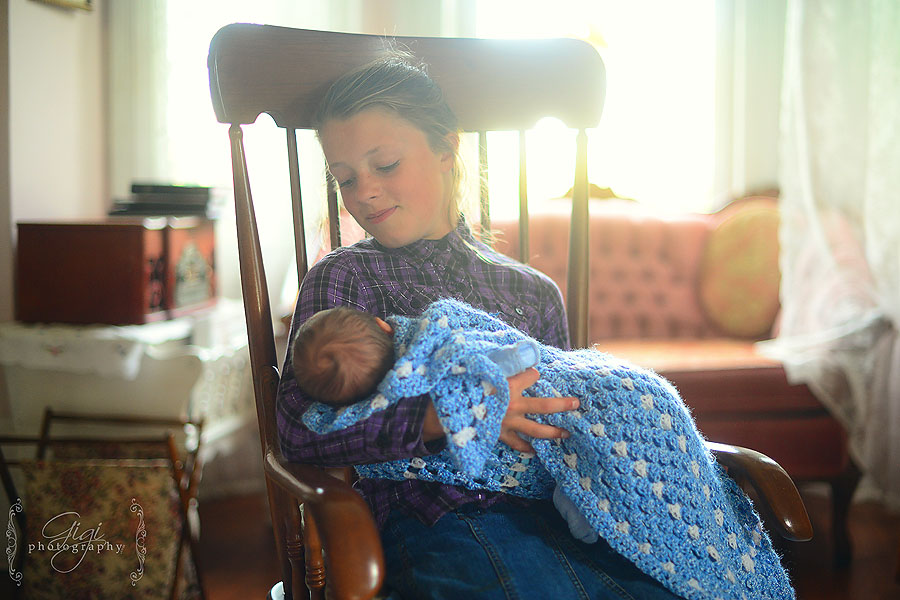 The motion of a rocking chair also helps with healing from knee surgeries. Even airports are using rocking chairs to help their passengers relax between flights. What a great idea!
In a world that rushes by and is loaded with ridiculous amounts of stress and anxiety weighs heavy on the minds of many, I think perhaps it's time for a rocking chair revival in many our homes.
"So quiet down cobwebs,
Dust, go to sleep,
For I'm rocking my baby
and babies don't keep."