"There was a nice hot singey smell; and at the table,
with an iron in her hand stood a very stout short person staring anxiously at Lucie."
– The Tale of Miss Tiggy Winkle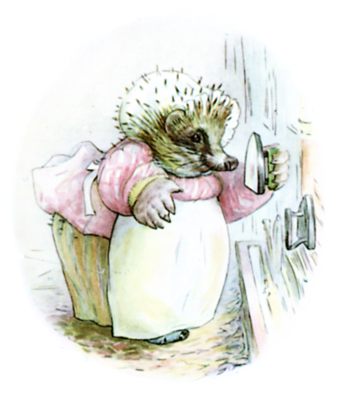 Have you ever noticed the beauty of an ironed pillow case?
I did not realize there was a difference between just a regular, clean pillowcase and a freshly ironed one – until a dear friend of mine from England showed up with some second hand vintage, flower-embroidered white pillow cases. They were so lovingly ironed and pristinely folded that they looked like they were from a fancy, speciality shop.
Needless to say, my opinion of ironing changed that day.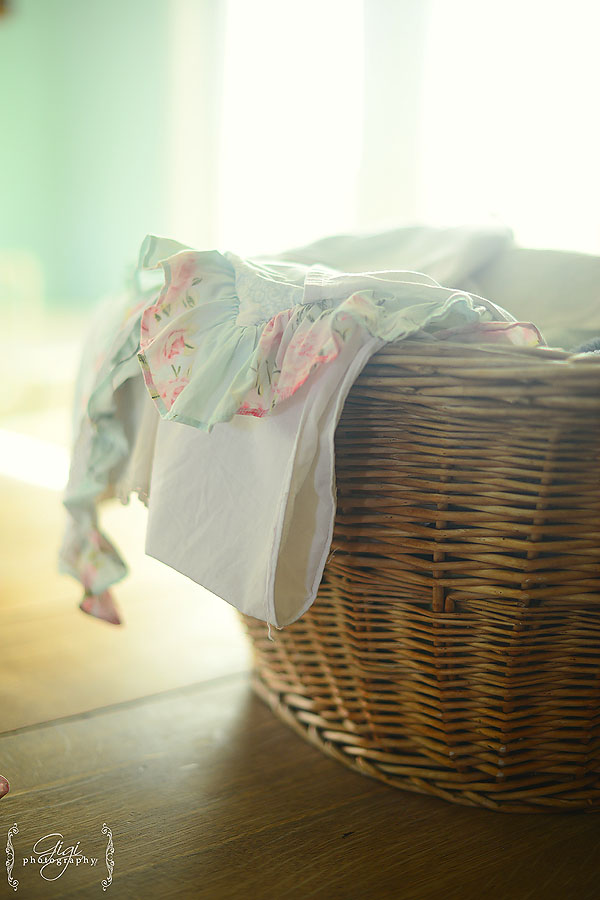 I don't necessarily mind ironing – and in fact, with today's clothing, not too much does require ironing (or so I have been told by my grandma, compared to the clothes of days gone by). Perhaps adding a few special touches to your chore at hand, however, will encourage the tasks to be more enjoyable.
After reading Miss Tiggy Winkle's adventures, so creatively told by the famous Beatrix Potter, my older daughters seemed enchanted with ironing. They love the smell of the steam, the feeling of a warm, freshly pressed linen in their hands. We have some linens and some shirts to iron recently – so we thought it would be fun to have a Miss Tiggy Winkle Linen Spray to go along with our task at hand.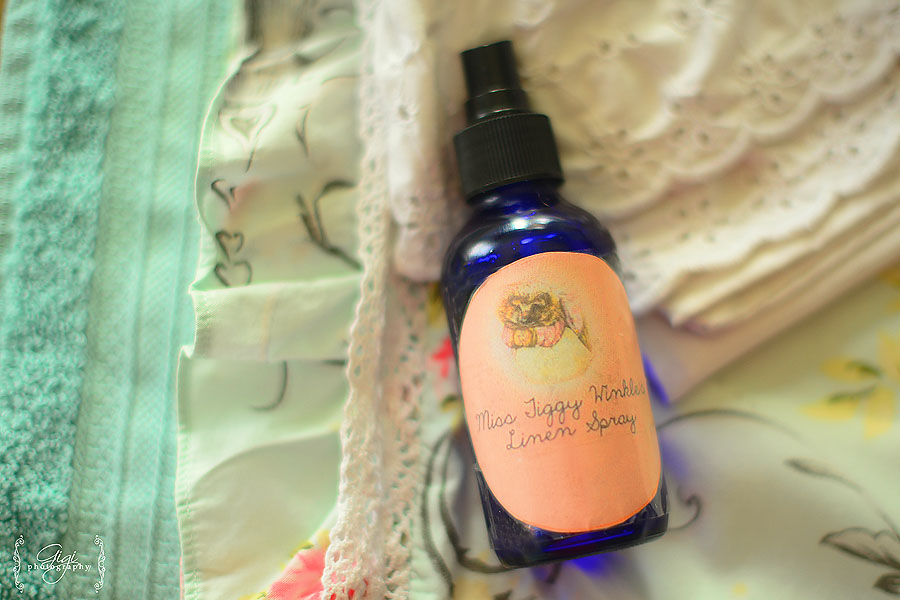 The spray is a mix of water and the following essential oils:
Mix together in a glass jar (or whatever spray bottle you may have on hand) and spritz on your linens, pillowcases, sheets, and so forth as you iron.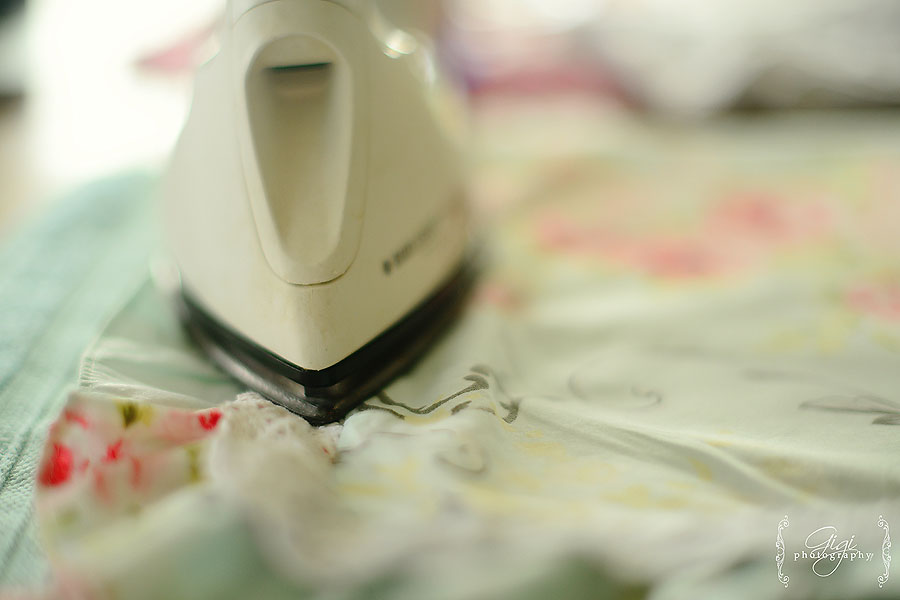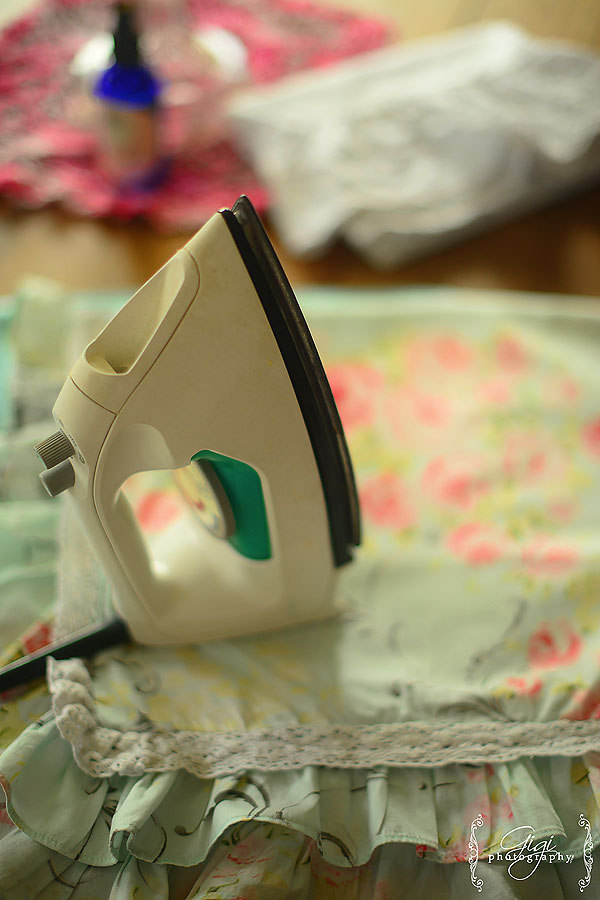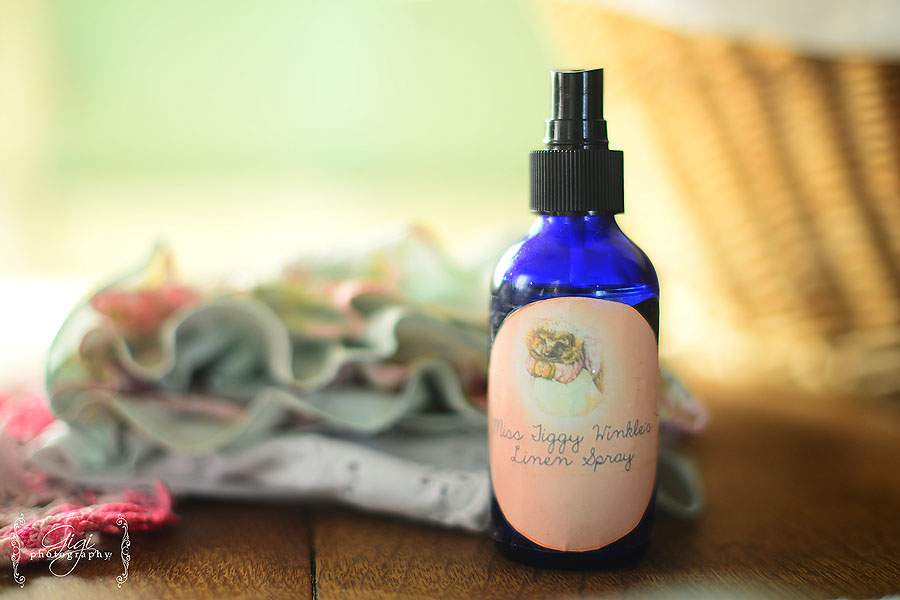 It smells so fresh and lovely. Combined with the smell of the laundry hung outside on the line in the fresh air, your bedding will be a haven of delicious, cozy, clean scents. Your pillowcases will never be the same again.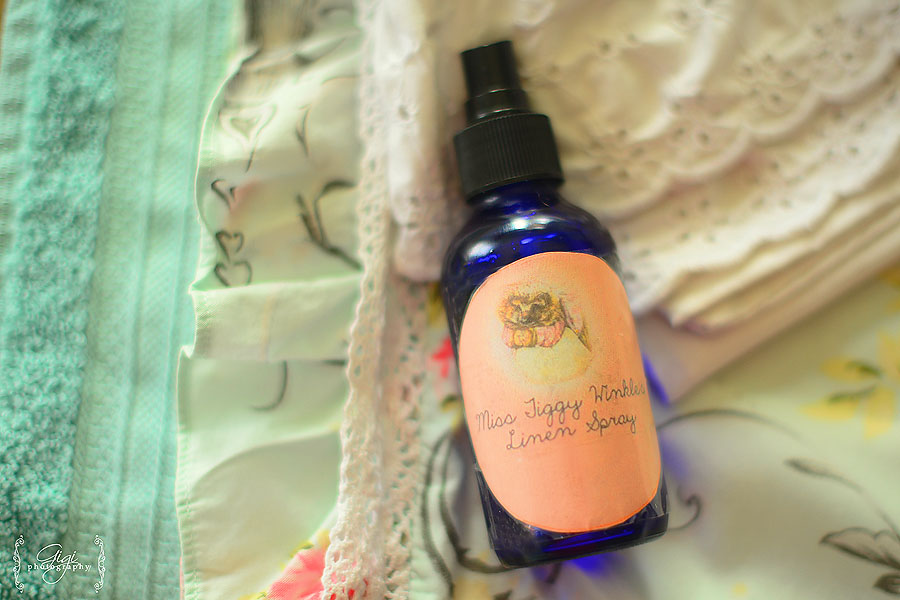 The little person made a bob-curtsey—
"Oh, yes, if you please'm; my name is Mrs. Tiggy-winkle;
oh, yes if you please'm, I'm an excellent clear-starcher!"
And she took something out of a clothes-basket, and spread it on the ironing-blanket."
-The Tale of Miss Tiggy Winkle

P.S. Here is a collection of amazing, lovely Beatrix Potter-inspired projects.
If you love Beatrix Potter tales, you will enjoy many of these darling ideas.