{This might be a controversial post but it has been pressing on my heart for quite a while now. I write this with a grace-tipped pen with hopes that it may strike a chord in someone's heart, as well.}
 "I looked on child rearing not only as a work of love and duty
but as a profession that demanded the best that I could bring to it."
-Rose Kennedy
Slipping quietly into my truck before the household awoke, I double checked the address where I was a headed. It was early – 6 a.m.- and I was off to pick up a kijiji find in the town near by before my husband headed for work.
My treasure: a $5 bookshelf to hold some of my canning jars in the basement.
After a few wrong turns, I eventually found the address of choice … parking my truck in the small driveway, I greeted the owner of the bookshelf with a "Good morning" and "I hope I'm not too late…"
She was juggling a cute, sweet-faced baby (about one year old) on her hip and her car keys in the other hand. She was obviously going somewhere. I grabbed the bookshelf with her husband and we loaded it into the back of my truck. The little baby boy was already strapped into his carseat, playing with his mother's car keys while I handed her the $5. The mom was friendly and explained she had all day and that she was no in a rush –  but that she was taking her young son to daycare so she could work around the house on her one day off.
Her words made my heart hurt!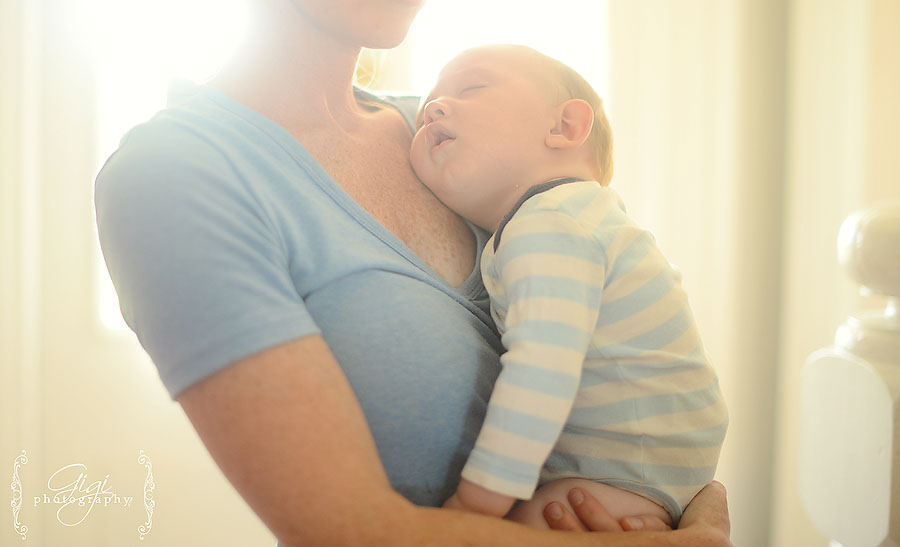 Her one day off?
She was going to work around the home but her sweet, chubby little son was being sent to daycare. He was only a few months older than my youngest child and only son.
It was not even 7 a.m. and her little one was already in the car, ready to be taken away from his home – and from what is sounded like, perhaps this was not an only even as she mentioned it was her "day off".
I desperately wanted to encourage this young mom, to tell her there options, a better way, a more natural choice … but I had just met her and she was obviously in a bit of a dash to get her day started.
What I am going to say is completely against what society teaches. It is not a popular thought. It may not even be politically correct. But it is Biblical.
Ladies, mothers, your children need you at home.
I know some women just do not  know any better … that they honestly do not  know the harm in it, and do not know there is an alternative. They actually do not know they CAN stay with their babies.
My sister runs a small-group Bible study in her home. Most of the ladies, who are Christians, who come to her group are first or second time mothers. My sister has told me that most, if not all, of these mothers are all returning to work after their maternity leave is up. This breaks my heart and I am sure it grieves the Lord! Where are the Titus 2 ladies who will stand up and teach these Christian younger women the value of being at home with your children? Why is the church not teaching women to be keepers of their home? How can these young mothers miss seeing the value in raising their children full time?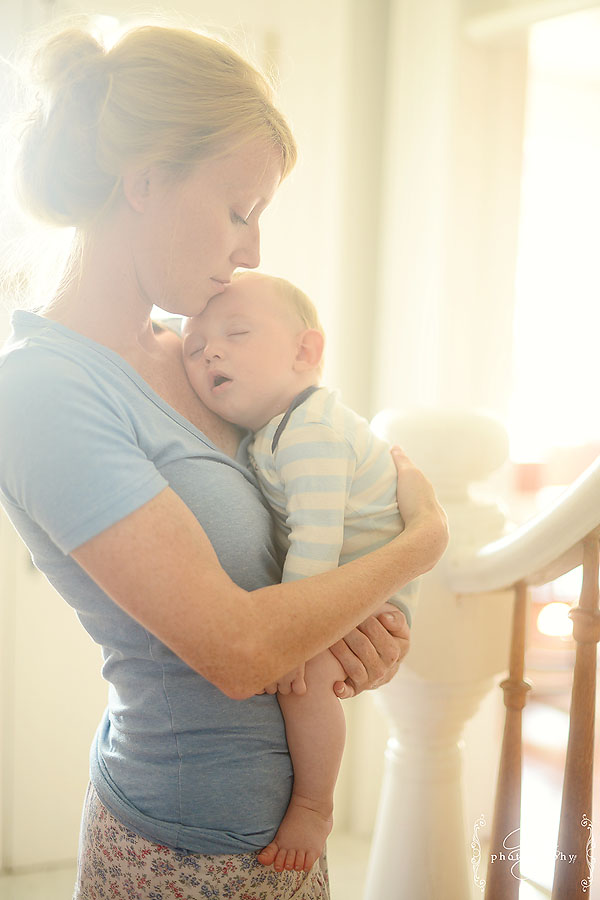 Older women likewise are to be reverent in behavior, not slanderers or slaves to much wine.
They are to teach what is good, 4 and so train the young women to love their husbands and children,
to be self-controlled, pure, working at home, kind, and submissive to their own husbands,
that the word of God may not be reviled.
Titus 2:3-5
Sacrifices must often be made in order for a mother to be home full time with her family. It is possible. It may not be comfortable, but it is likely possible.  Giving up a cell phone is a start.  What about cutting back on eating out? Bake more, cook more wholesome foods at home. You will save money in the long run. You will save on daycare costs – in Toronto, this article states the cost of daycare for an infant is $1,736.  You will save on the cost of gas for your vehicle, the costs of clothing as, when working, you must keep your wardrobe at a certain styleish level. Fancy vacations also can be omitted – a simple camping trip on the weekend or summer week would certainly bring just as much joy to your children as an international trip if money is tight.
No man can serve two masters: for either he will hate the one, and love the other; or else he will hold to the one, and DESPISE the other. Ye cannot serve God and mammon. Matt. 6:24
Mothering is a full time God-given job.
There also is a bond between a mother and her children that needs nurturing, not ignoring.
Dropping your children off at daycare, leaving them all day or even half day, is contrary to what your children actually need from you.   Your children need a mother who is home with them, a mother who is available, around, caring for them, teaching them, training them, even from a young age up until an older age.  This is not to say you dote on them and spend your entire motherhood years slicing apples and cheese, dishing our crackers and snacks to your hungry crew upon demand.
However, your daily life needs to includes your children.  Instead of using a paid daycare provider so you can get work done, try including your children, allowing them to help you, or at least stay near you while you work on your projects. I have painted many a bedroom while my children played in the same room. It is not impossible to get work done when children are in your care. Involve them, keep them near to you, watch over them – but you can still get your work done.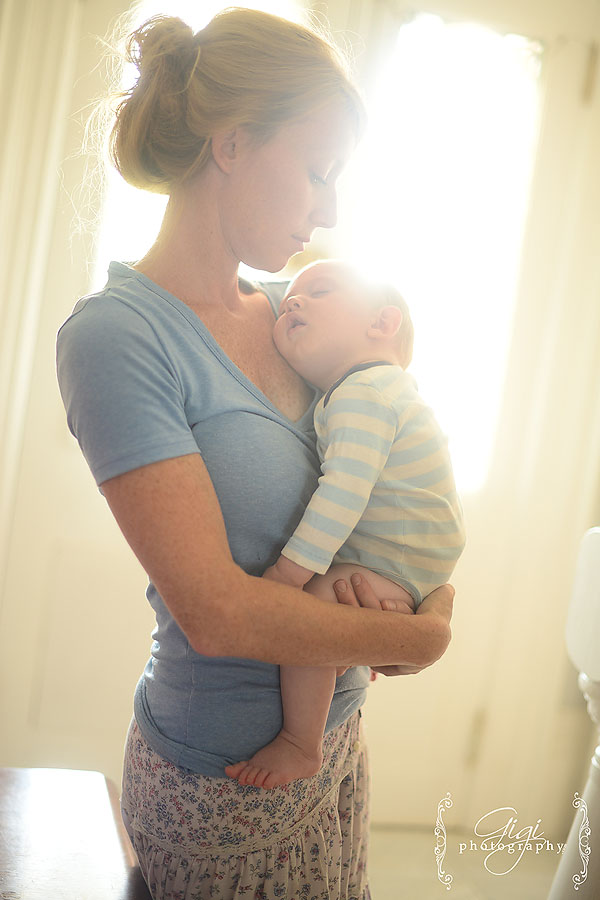 When your project is done, stop and take time to be with your children. Read them stories, play games, go on walks, lay in the hammock, bake cookies, teach them nursery rhymes. Everything in moderation, as they say. Older children need just as much from their mother, if not more. They need the comfort of time, a listening ear, an available shoulder to cry on, a teacher and a friend, an instructor and a guide. A mother's job is endless! How can we think daycare can offer the same valuable training and love to our own children?
Children need to know their parents are near. They need to feel a security in their homes, not dragged to an institution for 8 or more hours a day. It does not matter how loving and kind your daycare worker is – nothing can replace the love from a mother or father. God has entrusted these precious children to you to raise – make time in your life to BE a parent, not just on weekends or when it is convenient for you. Childhood is also fleeting and before you know it, your child will be grown.
And thou shalt teach them diligently unto thy children, and shalt talk of them when thou sittest in thine house, and when thou walkest by the way, and when thou liest down, and when thou risest up.
That sounds like a full time job to me.
Mothers, do not let a stranger raise your child. Come back home to your family. Trust God to take care of you financially and you will see Him provide.
Your role as a mother is invaluable. If you are concerned  about your career of choice, just remember you are most definitely replaceable in the work force. There is always someone better, more current, faster, more talented, more able than yourself.
But in the home, in the eyes of your child and God, you are irreplaceable.
Linked up with Strangers & Pilgrims