… Speaking of flower beds, all along the border of one of my gardens is a cluster of mint. It is just lovely. This weekend, the girls and I collected some as I want to dry some for tea for the winter (but sadly, just after I harvested some mint, a roaring lawn mower made its way through the patch and now there is just stubble left behind). I also wanted to try out this recipe for mint jelly.
Now, a few years ago, I read about mint jelly and thought that sounded just awful!
But this year, I'm not sure why, it sounded intriguing, interesting and perhaps a fun way to use the mint I have growing around the house. I also imagined a chocolate cake with mint jelly in between layers – I think that sounds delicious … what do you think? Chocolate mint … yes, please! Or homemade bread, toasted with the jelly spread lightly on top, accompanied with a cuppa tea?
Yes, I think mint jelly was in order.
It was quite simple to make, as far as jams and jellies are concerned. The hardest part was trying to make it with a baby on hip …
Would you like to try the recipe?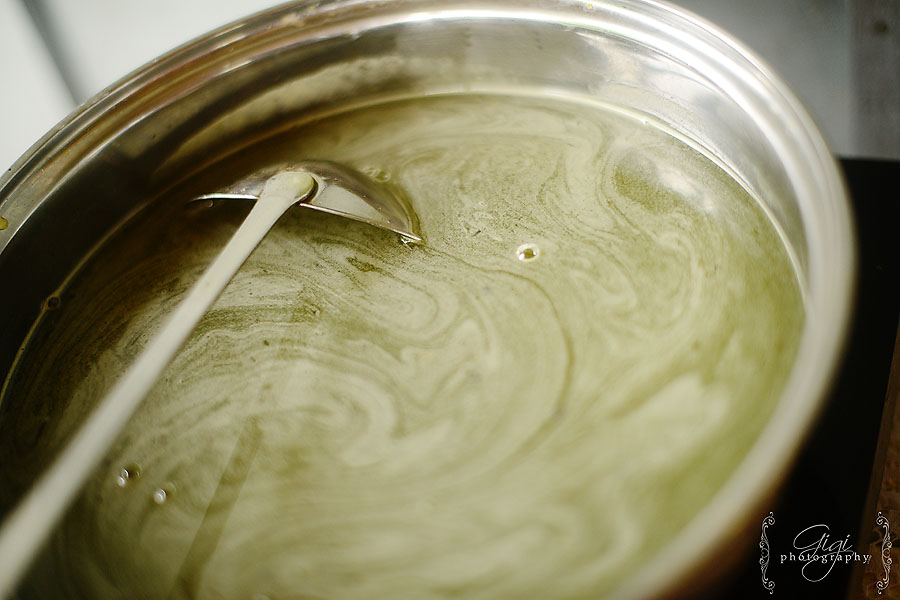 Here it is (I, however, doubled this recipe it and it turned out fine):
Mint Jelly
1 1/2 cups of fresh mint leaves and stem
21/4 cups of boiling water
1 drop of green food coloring (option, but it not a pleasant color otherwise)
3 1/2 cups of sugar
1 package of liquid pectin
Rinse off the mint leaves, and place them into a large saucepan. Crush with a potato masher or the bottom of a jar or glass. Add water, and bring the mint to a boil. Remove from heat, cover, and let stand for 10 minutes. Strain, and measure out 1 2/3 cups of the mint.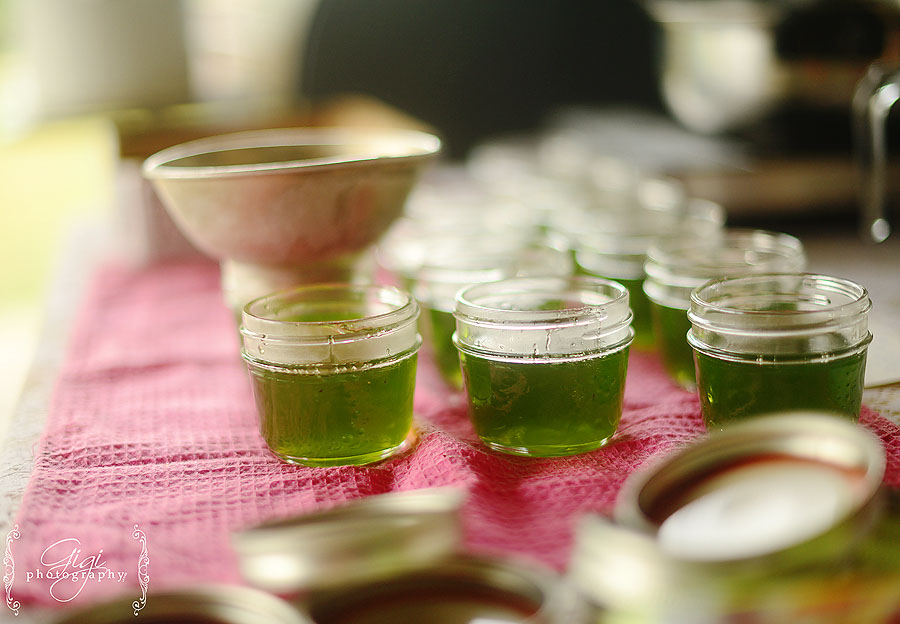 Place 1 2/3 cups mint into a saucepan. Stir in the lemon juice and food coloring. Mix in the sugar, and place the pan over high heat. Bring to a boil, stirring constantly. Once the mixture is boiling, stir in the pectin. Boil the mixture for a full minute while stirring constantly. Remove from heat, and skim foam off the top using a large metal spoon. Scoop the jelly into clean jars, wipe off rims carefully and place lids on.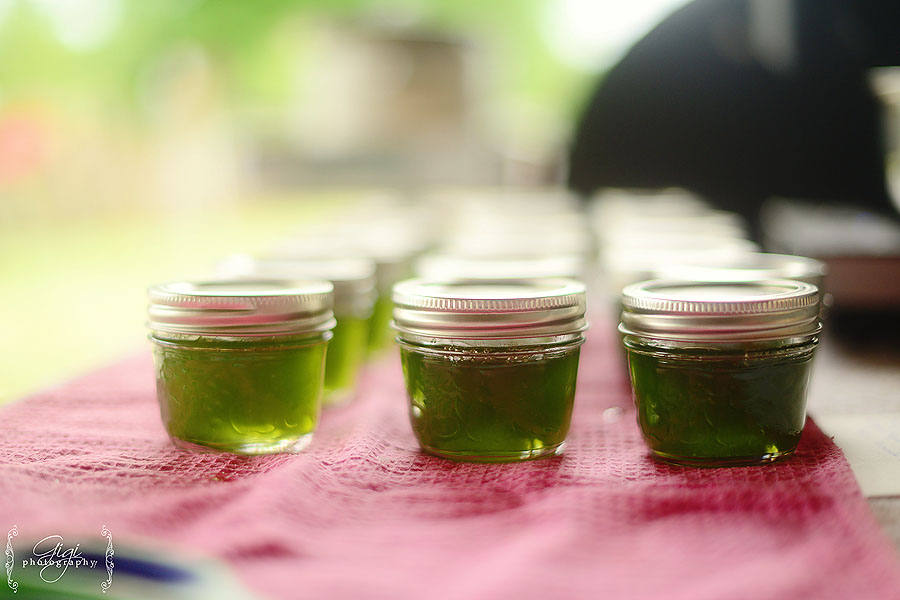 In your water bath pot, bring your water to a boil over high heat, then carefully lower the jars into the pot using a holder. Leave a 2 inch space between the jars. Pour in more boiling water if necessary until the water level is at least 1 inch above the tops of the jars. Bring the water to a full boil, cover the pot, and process for 10 minutes.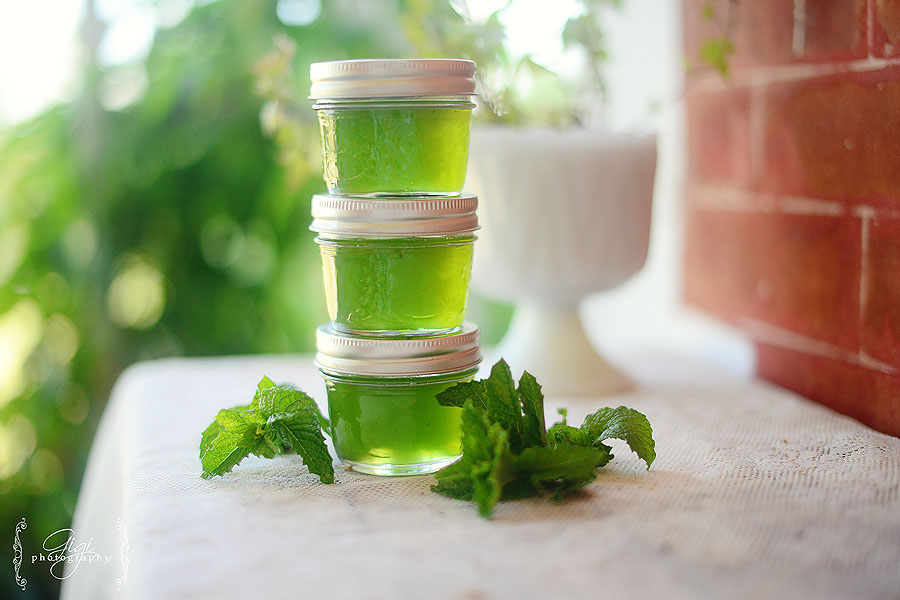 Listen for the "popping" sound of processed jars, after you have removed them from the canning pot. I think they are rather pretty, don't you?  My daughter mentioned that, paired with a pretty jar of last week's strawberry jam, it would make a lovely Christmas gift. I tend to agree.