When you have children, it's very easy to somehow fall into the pattern of allowing the Christmas season to be the highest holiday event of the year.
But this beautiful, wonderful, redeeming, incredible season of Easter is one that is not to be shoved aside with your children! Again, it's all too easy for the world to crowd out the cross and fill in the gap with pastel-colored eggs and colorful, sugar-laden candy. Oh, but the cross … the tale of redemption and our Saviour! – this is an amazing historical event that we, as Christian parents, need to magnify and teach to our little ones.
"Easter is the most important Christian holiday.
It's the pinnacle of our faith. It's the high point of all that we believe and all that we worship.
If it weren't for Easter, if Easter wasn't true, if Christ didn't rise from the dead,
the rest of it would be meaningless."
-Barbara Rainey

This year, I ordered a nice, hefty pile of Easter-related story books from Christianbook.com and have been going through our stash with the girls. I'm hoping to do a craft with each book, but simply reading through the stories and keeping the focus on Jesus and the resurrection over the past half-season of Lent has been amazing.
After reading this book, we made little rocks that shouted out "Hosanna!"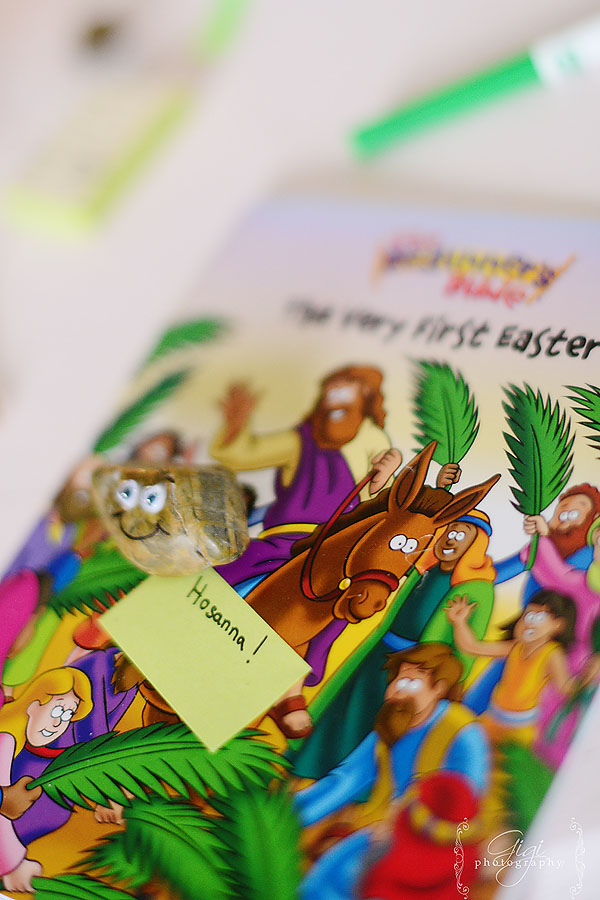 Luke 19:38-40
"Then, as He was now drawing near the descent of the Mount of Olives,
the whole multitude of the disciples began to rejoice and praise God with a loud voice for all the mighty works they had seen, 38 saying:
" 'Blessed is the King who comes in the name of the Lord!'
Peace in heaven and glory in the highest!"
 And some of the Pharisees called to Him from the crowd, "Teacher, rebuke Your disciples."
But He answered and said to them, "I tell you that if these should keep silent, the stones would immediately cry out."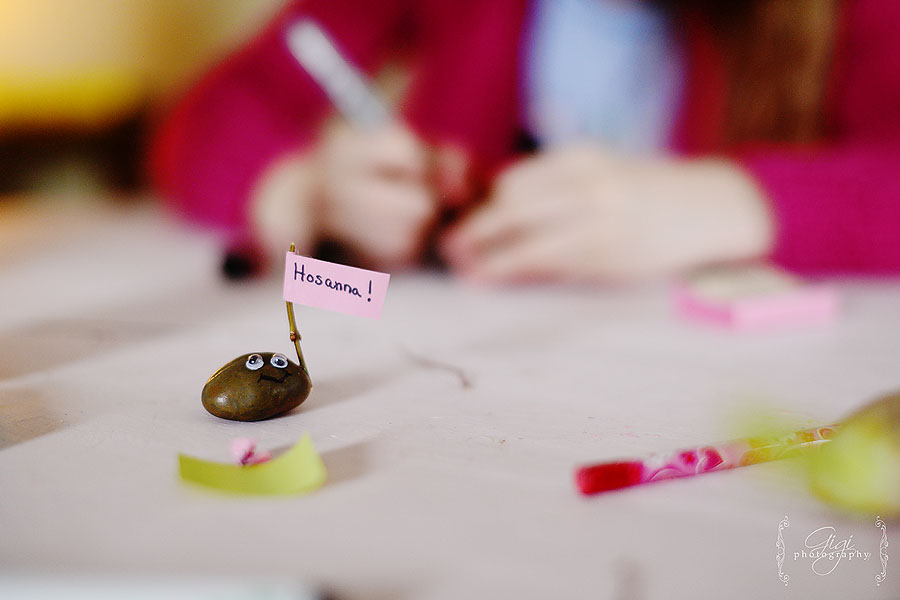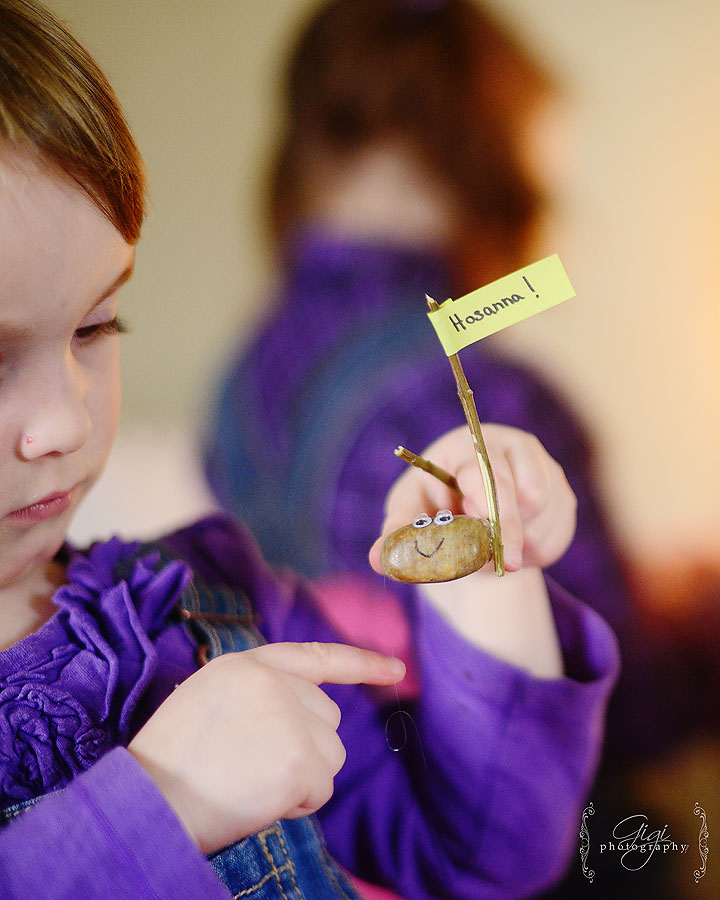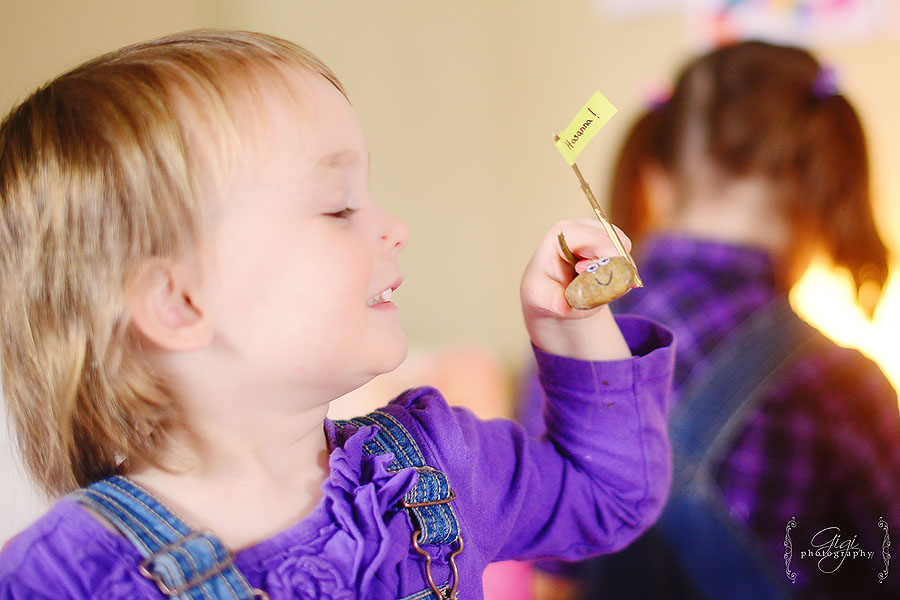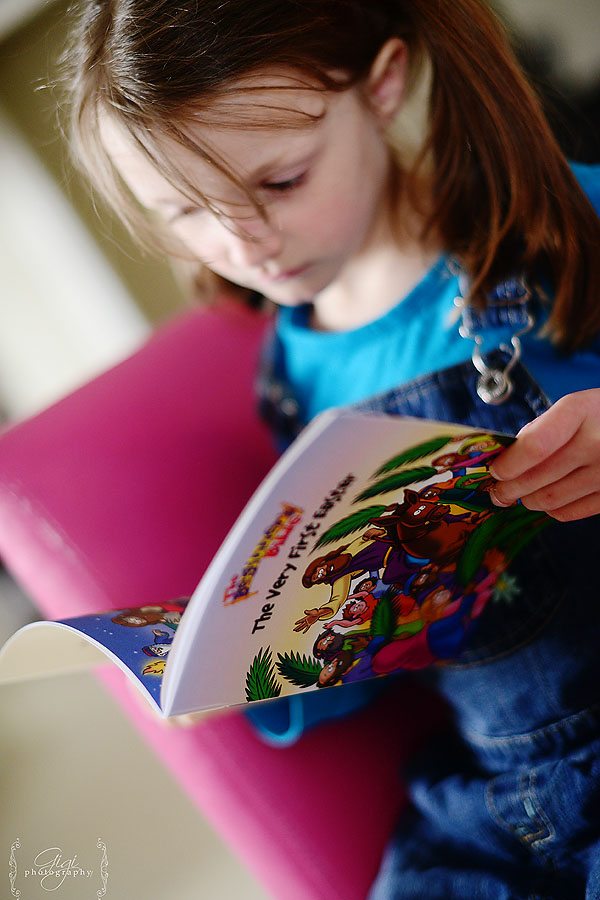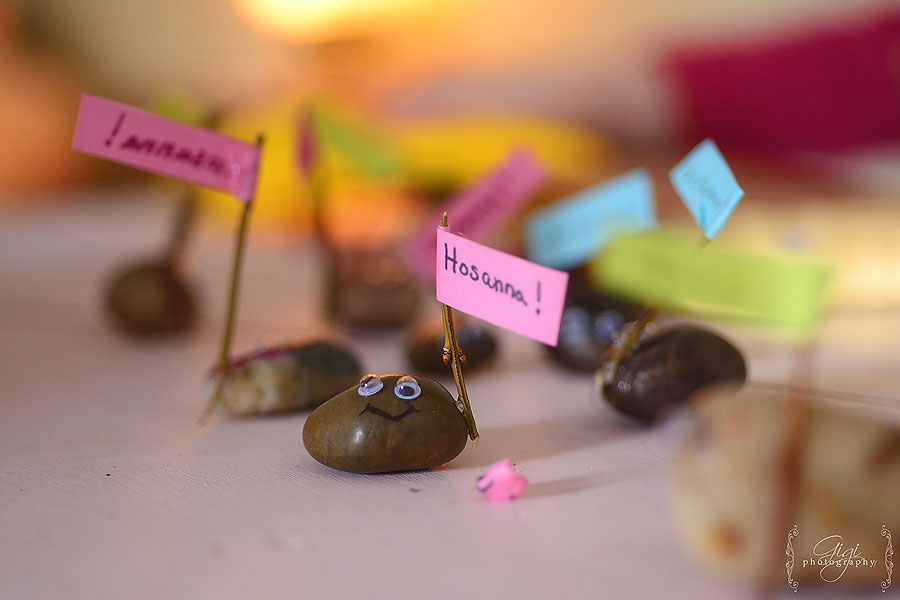 May I suggest you listen to this radio program on how you, as a parent, can focus on teaching the importance of Easter to your children?
Tomorrow, we hope to make our Resurrection Garden. This is a simple, easy craft to do with your children year after year.
I have some other ideas pinned on my Easter Pinterest board, as well. Focusing on the Resurrection Story doesn't mean you have to ignore pretty, painted eggs or decorate your house in gloom … All it takes is a simple internet search and you will find plenty of beautiful, creative ways to turn the focus back to the Cross this Easter time.
And it's not too late to start this year!
Use these next two weeks to turn the focus on the real reason for Easter and find joy in teaching your children …