"Surely there is a pond within reach––by road or rail––
where tadpoles may be caught, and carried home in a bottle,
fed, and watched through all their changes––fins disappearing,
tails getting shorter and shorter, until at last there is no tail at all,
and a pretty pert little frog looks you in the face …
as for the 'living creatures,' here is a field of unbounded interest and delight."
-Charlotte Mason
Tucked away in a secret woods, we found a pretty little piece of paradise. With five pairs of barefoot feet and tangled braided hair coming undone from the ride in the back of grandpa's pickup truck,  the girls were delighted to discovered this wonderful little world.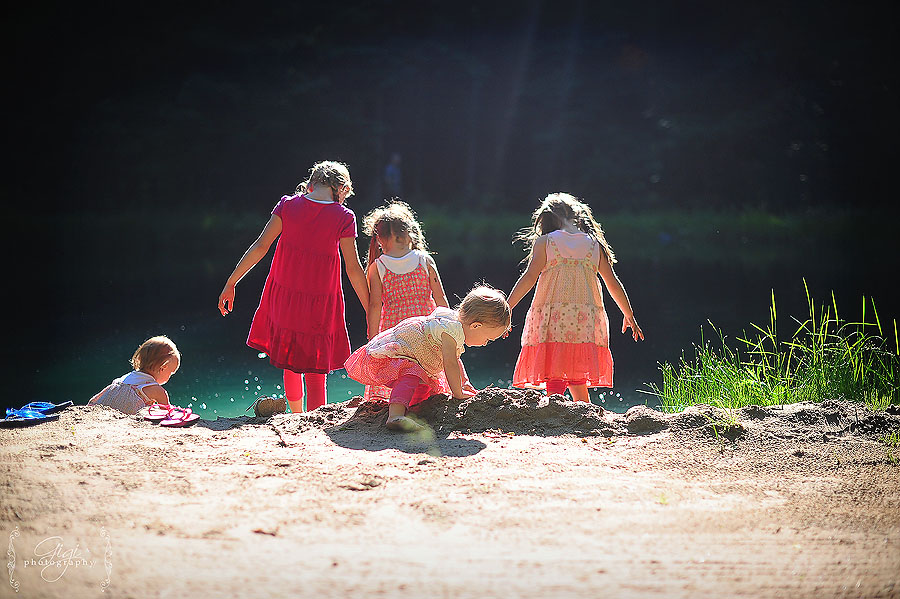 We love to find secluded spots of nature, a field untouched or a peaceful meadow, perfect for exploring.  As a child, I was only raised in a town-like setting for a few years as the rest of my time was spent in the country –  mostly outdoors, exploring, imagining, reading and writing.  My heart sings when there is sun on my face and wind in my hair … and I do believe this is being passed down to my daughters, as well. From the spring on, you will rarely find us indoors …  discovering nature and God's handiwork amidst the frog croaks, the squirrel chatter and the gentle rustle of the silvery leaves on tall, majestic trees is much more enticing than modern air conditioning and noisy television.
During this recent adventure, much to the children's delight, this little haven of nature held a pond full of tiny brown and black tadpoles – something we've consistently been searching for this spring (and every other past spring as I do believe it's just something every child must and should experience!).  But without anything to catch the tadpoles with,  we decided to go back, armed with jars and nets to do some polliwog hunting.
A few days later, we piled into the back of grandpa's truck again and drove through the green, leafy woods until we reached the pond for the second time …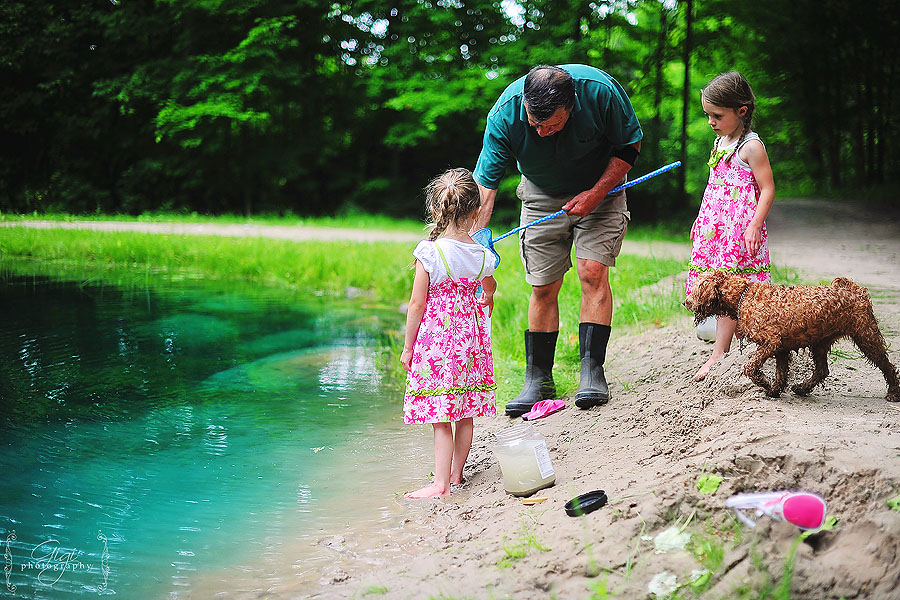 …it didn't take much effort to capture some tadpoles  as they were swimming by the pond edge in large crowds …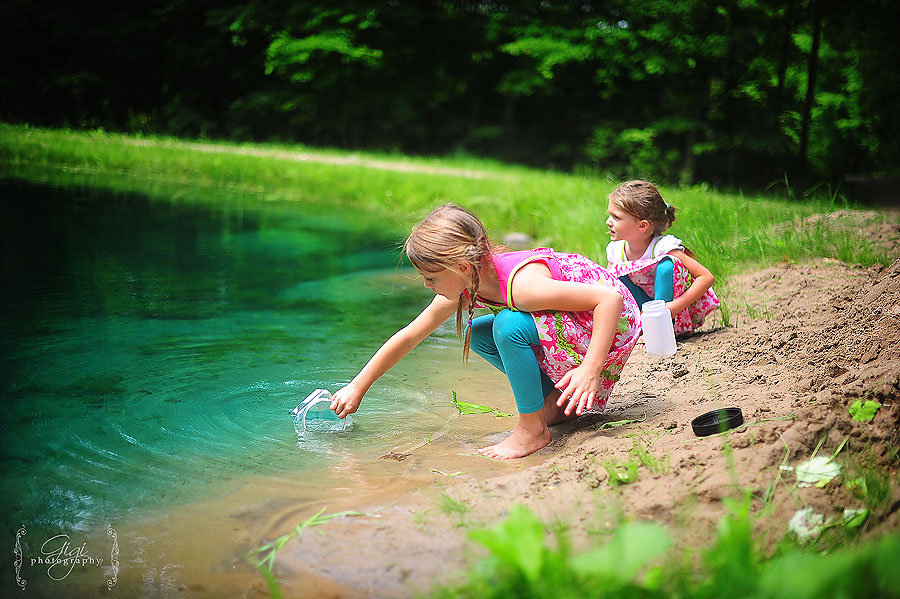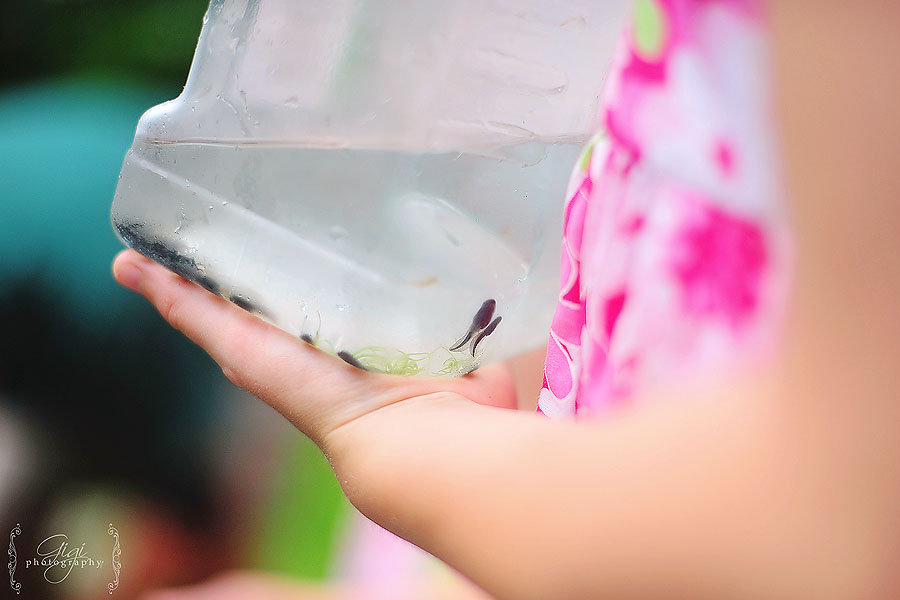 Lyla liked to freeze her hand in the water and snatch the tadpoles up when they least expected it.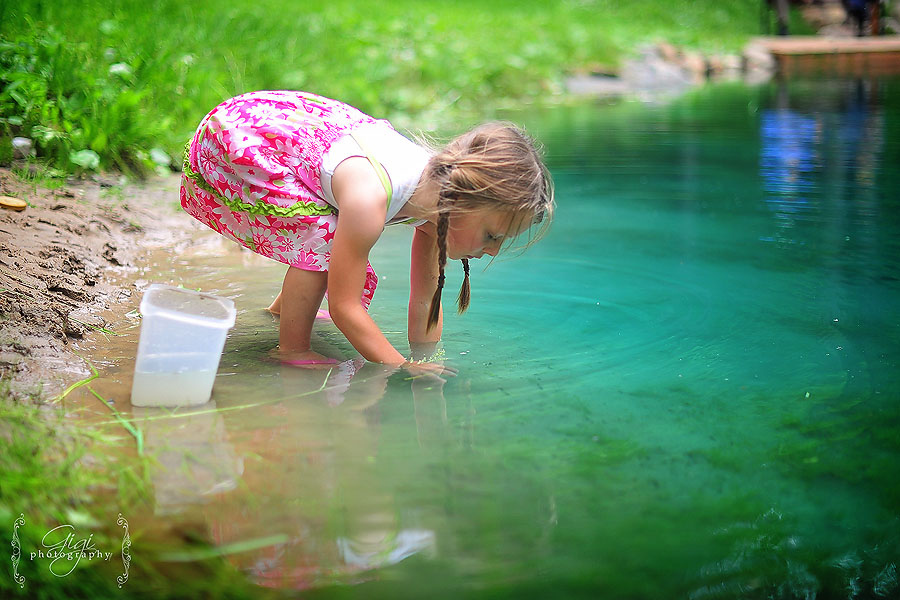 And, of course, she was successful.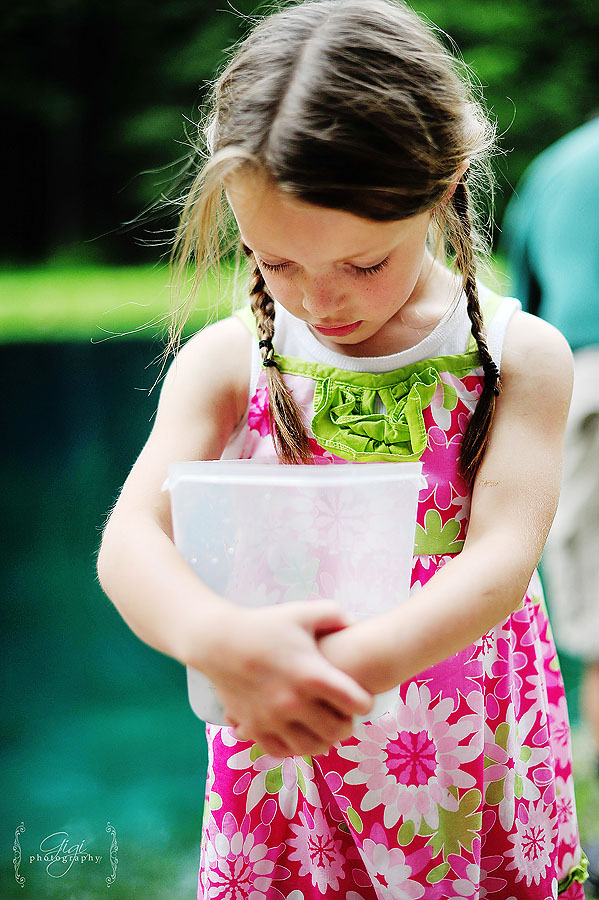 We brought some home to release in our little pond …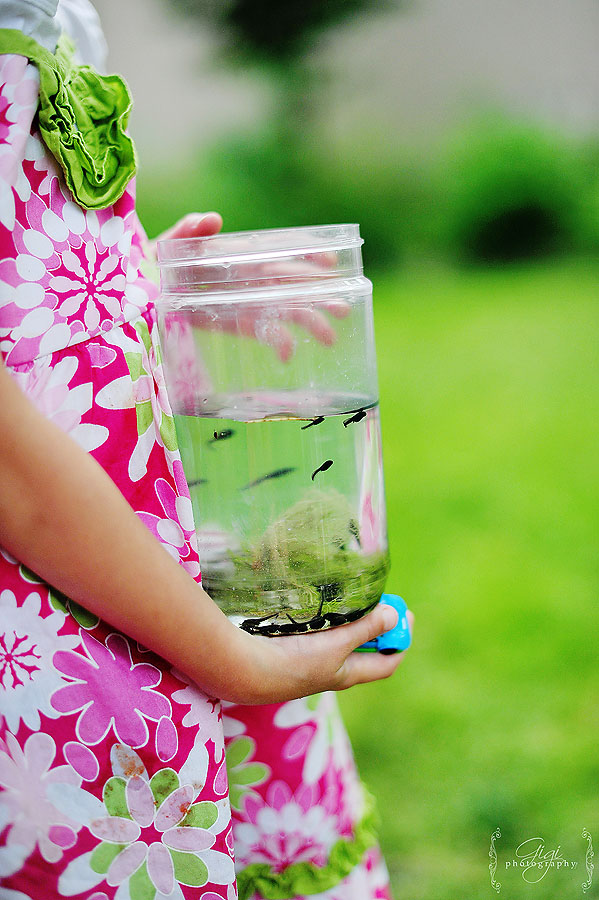 with hopes that there will be lots of frogs by the end of the summer …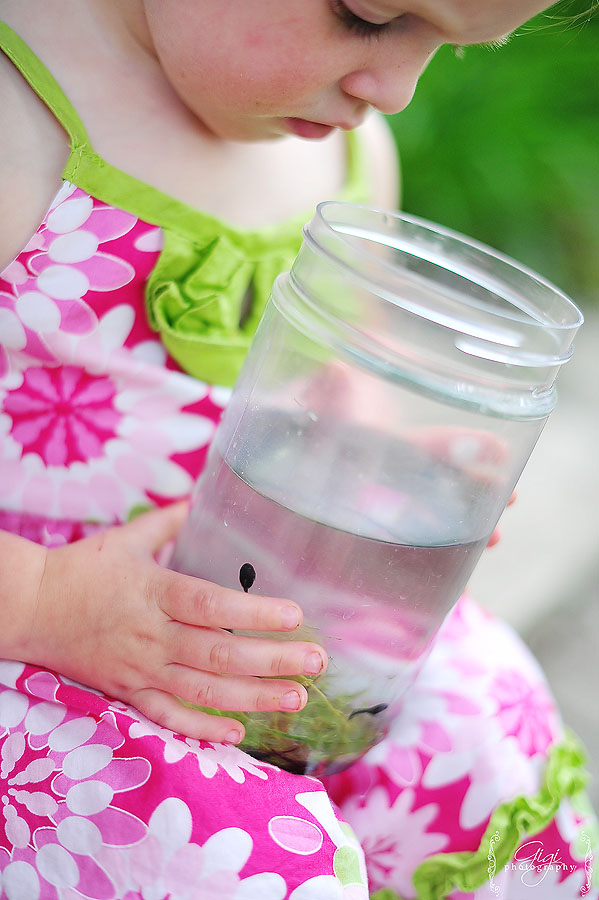 These little tadpole hunts, our adventure into the woods or just a walk to the tiny stream by our house … I love these moments as a dirty, sandy-foot, sun-kissed-wind-blown family. Many parents suggest that it takes money, travel and grand planning to experience a wonderful day with your children … but something as simple as an empty peanut butter jar and some green pond water filled with squirming polliwogs can be the base of building memories that will last not just for the day –  but for a lifetime.