First off, sorry that I have not been able to blog regularly – where we are staying, the internet and the power is sporadic … thankfully, the house wasn't flooded today with a huge down pour that came over the village suddenly this afternoon. 
We have spent the past few days photographing each women that works with La Tienda, taking photos at their homes and walking through the Haitian village, and photographing the jewelry and items being made in store, La Tienda.
I have really struggled with the fact that so many tourists visit a developing world, whip out their cameras and are so ignorant in just taking photos of the locals for no apparent reason other than for the sake of shock or their own gain. 
This project is the opposite of that scenario – we have been very respectful of how and when and where the images are taken. Each women is treated with respect and love – and hopefully they understand that the image I am taking will benefit them and their children. It's a challenging project to explain – the process of where these photos will go and how they will benefit La Tienda … but rest assured, it was not easy for me to just step into a situation of extreme poverty and sadness and just snap away. The first few days, I was afraid the women and children would think I was taking advantage of the situation … but over the course of the week, we are building friendships with the women and they are beginning to trust us. 
Rachel, the project manager of La Tienda, is amazing. She is VERY humble and refuses to think of herself as Mother Teresa, but that's how I see her! She is working so diligently at not only creating a trade for these women who a few years or months ago had nothing … no skill, no trade … but she is also helping these women feel dignified and beautiful and full of worth. 
And I have to say, watching the Haitian women work their magic with their La Tienda jewelry has created made me realize and understand how HARD they work to make beautiful necklaces, purses, anklets and such.
Meet Romona  – once a concubine for a Voodoo priest… now, she provides for her children with the creative skill of knitting … you may have seen her knitted cases at the La Tienda party in Orangeville …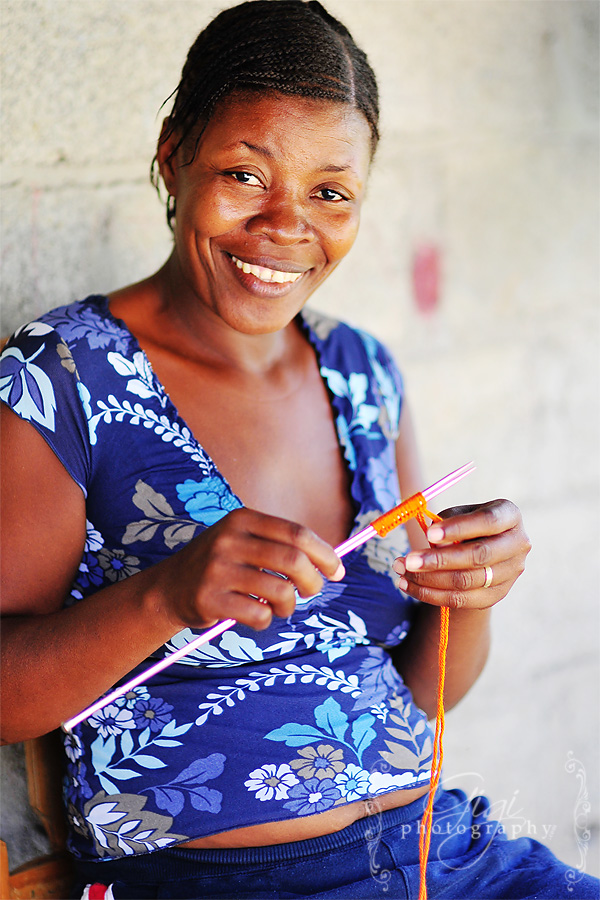 … i-pod cases in all their beauty!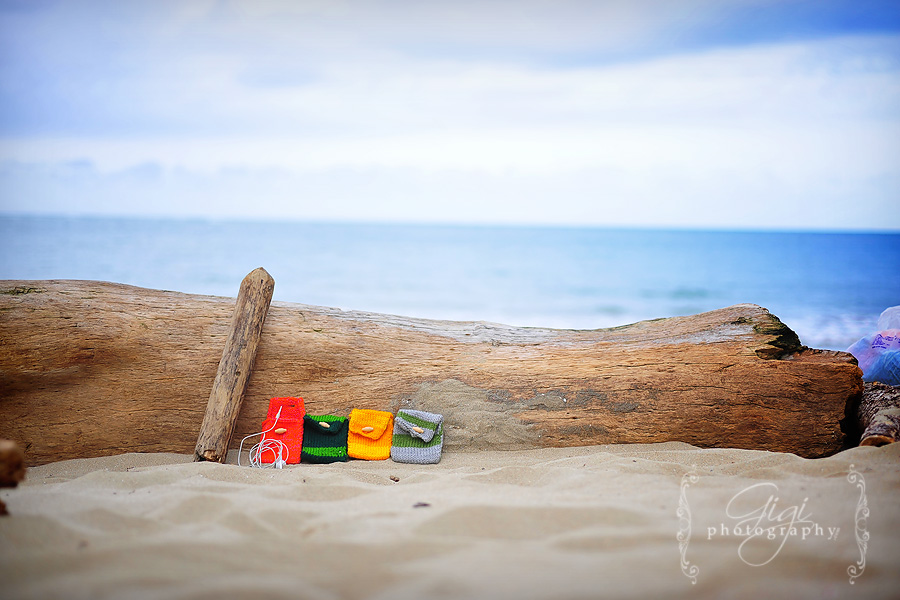 Elisana works for the co-op, making the long beaded necklaces … very serious and hard working, she recently arrived from Haiti and with each sale of the necklace, she was able to save up her money and bring one child at a time from Haiti to the village.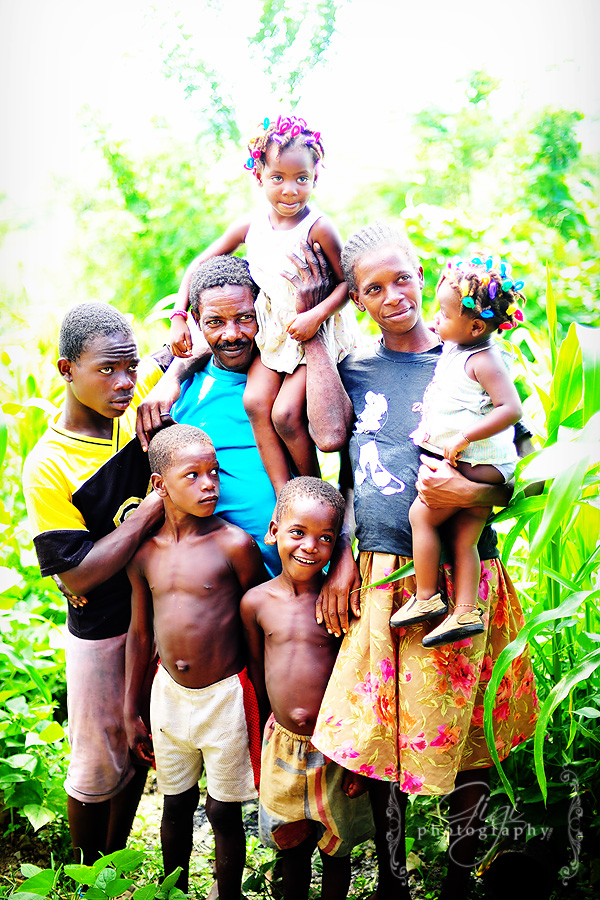 This next situation truly broke my heart and made me feel very sentimental the same moment … Tania, only 15 years old, just gave birth to Sebastian … I found out she was struggling as a mother, accepting the new chapter of her life as her pregnancy was not something that came out of a good situation … and when she saw this image of her and her baby, something changed in her face and how she viewed her little Sebastian … she smiled and looked very proud of her little son …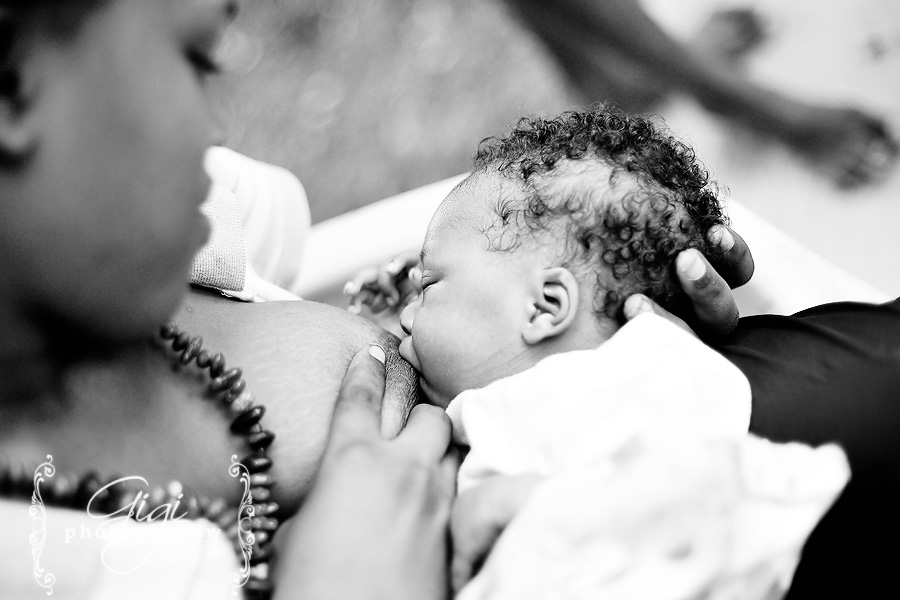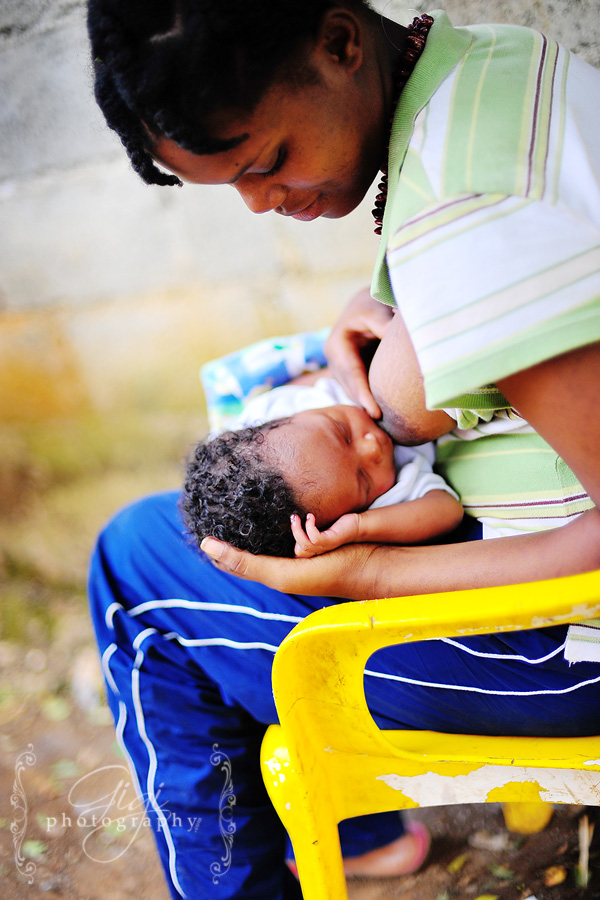 Tamara and I are heading back out on the public Dominican bus now … that's ANOTHER blog post …  but I gotta jet now! I will try to post again soon!