During this journey as a mom, I have come to the conclusion that homemade ANYTHING is a gazillion, million times better than  store bought!
Homemade jam.
Homemade pie.
Homemade cakes.
Homemade clothes.
Homemade cleaning products.
And even … homemade baby wipes.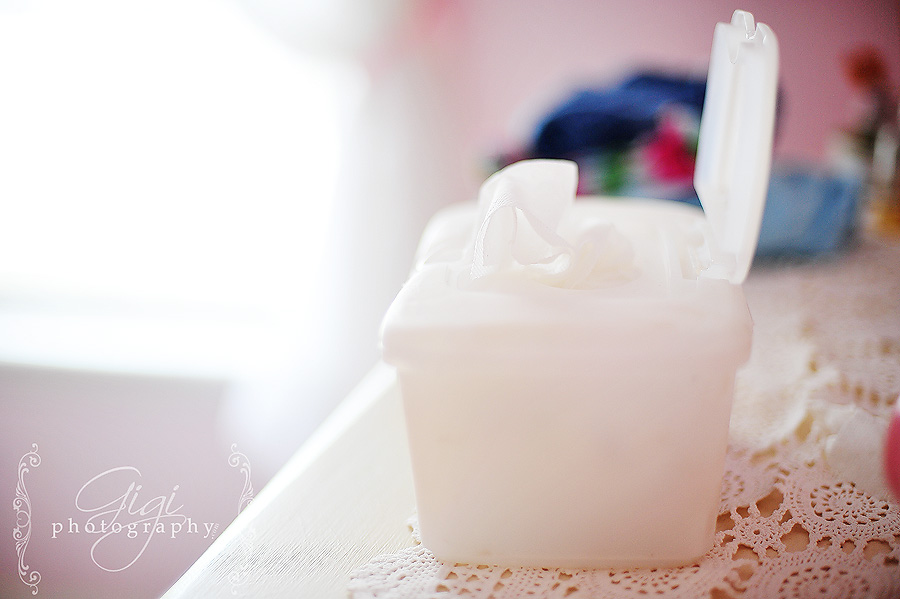 I've been meaning to try these for almost a year now – I don't usually buy paper towel though so this idea kept getting pushed to the bottom of my list. Well, I finally got some paper towel and tried it out. And it's fantastic! You wouldn't know the difference – except for that fact that it's BETTER and more amazing than store bought wipes!
Here's how you can make your own wipes. I used a recipe from here.
You need to use Bounty paper towel. Don't cheap out with another name brand! Bounty, k?
Cut the roll of paper towel in half right down the middle of the roll. I just used a regular knife from the kitchen.
In a big bowl (prefer to be deep, rather than wide), 2 tablespoons of a natural baby wash, two tablespoons of olive oil and two cups of water.  Mix together in the bowl. You can also add a drop or two tea tree oil. (My best friend has made these and she uses tea tree oil, but I haven't yet.)
Drop in your 1/2 of paper towel roll and let the roll sit for 10 minutes to soak up the liquid. After ten minutes, remove the inside hard cardboard tube, place wipes in a container (with a lid) and voila, done!
So far, so good. The wipes haven't gone musty smelling nor have they dried out. It feels great wiping Lovelyn's face with these wipes, knowing they are so much safer and better for her than the storebought wipes!
But please remember because they are not store bought, they have no preservatives so, mold is a possibility. Make sure to keep your wipes in a container that tightly closes and away from sunlight. {I did get an e-mail from a reader (thanks! I appreciate the heads up!) suggesting not adding water to the wipes till your ready to use them and to only use a a drop or two of tea tree oil as it can be too strong for some skin.}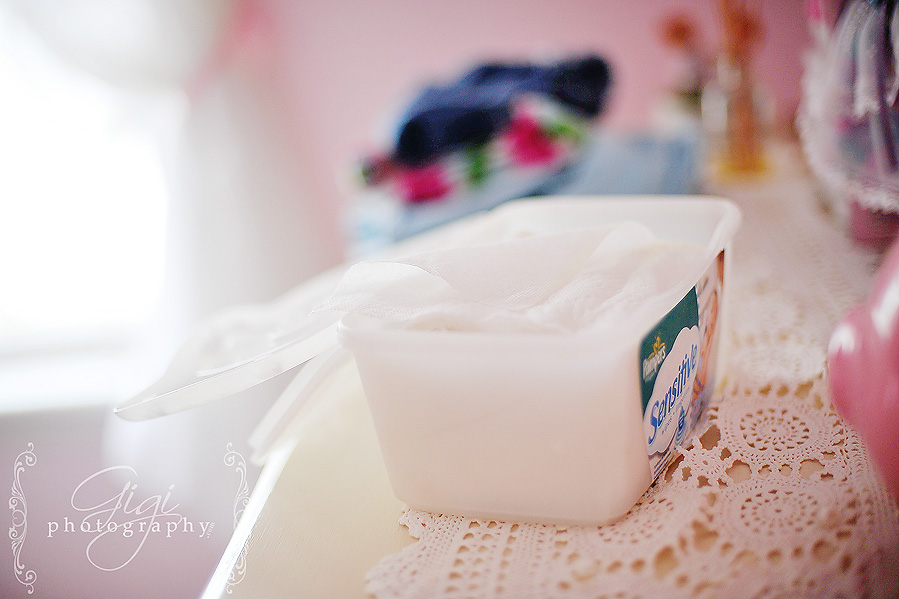 Speaking of homemade … here's one another photo of something homemade … my belly at 23 weeks …