Did you know that with your help, we have raised nearly $5,000 to help support the work of La Tienda!?!?!? If that's not amazing, wow …. well, gosh …. that just blows my mind! This has been through the Big La Tienda party we held in April, garage sales, online auctions and more. It's been AMAZING to see the community of Orangeville pull together and help out a cause that they never even knew existed before March of this year. 
Tamara and I are leaving in less than two weeks – eeek! So excited and so nervous and so looking forward to this journey!
I hope I can find some internet while I'm there so I can keep blogging and keep you all updated on the travels and adventures of Gigi & Tamara! 😉 
Meanwhile, here is another awesome auction, generously donated by Orangeville Flowers & Greenhouse – $100 gift certificate is up for bidding – with 100% of the proceeds of this auction going straight to help out the work of La Tienda! 
Spice up the curb appeal of your home! It's time to add a splash of colours with the help of Orangeville Flowers! Bid on a $100 gift certificate for Orangeville Flowers and not only make your gardens more beautiful, but you will also be helping out the women of La Tienda.
100% of the proceeds of the bidding to go to straight to supporting La Tienda's fair trade and women art co-op work.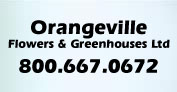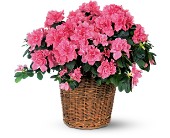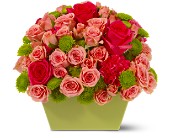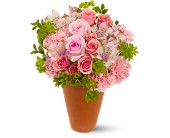 The auction will run for six days so don't delay on bidding for such a great prize and for such a great cause! The winning bidder should contact Gillian Gauthier of Gigi Photography to claim their prize and receive information for payment details.
You can place your bids here….!
Also, here's another La Tienda video for you to watch – gives you a bit of an idea about their work …