Generally speaking, I try to force my children provide healthy meals for my four girlies.
But one, in particular, is extremely stubborn.
Lucia.
I'm not quite sure how she's alive, quite frankly. No vegetables. Barely any fruit. Only cereal and the odd muffin. Oh, and bread. Yeah, pretty sad.
Not sure why she's so picky (oh wait, yes I do. I was exactly like that as a child …) … my other girls cried because they couldn't eat rice and broccoli while we were in Disney World. Go figure.
Introducing …  the Sneaky Chef.
Oh, I'm sure you have all heard about her and her cookbooks … I know I have … but last week after the water-cooler-chat-amongst-the-library-moms giving the recipes the thumbs up, I thought I'd give it a shot.
Well, it worked.
Today, Lucia ate  –AND ENJOYED – the dreaded spinach, blueberries (which she doesn't normally eat), bran & wheat germ … all hidden in the delightful, heart-shaped, candy-sprinkled (okay, so I know that part isn't healthy) brownie.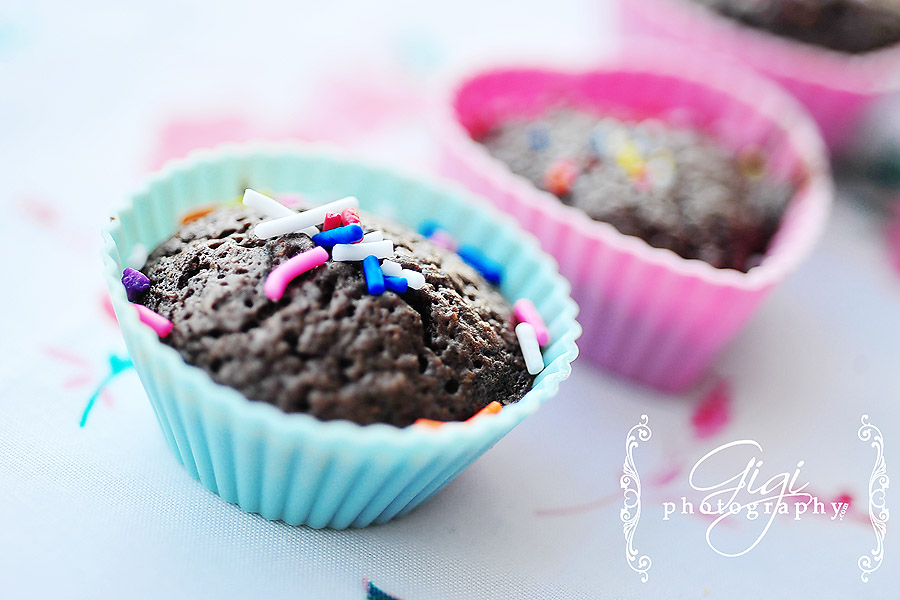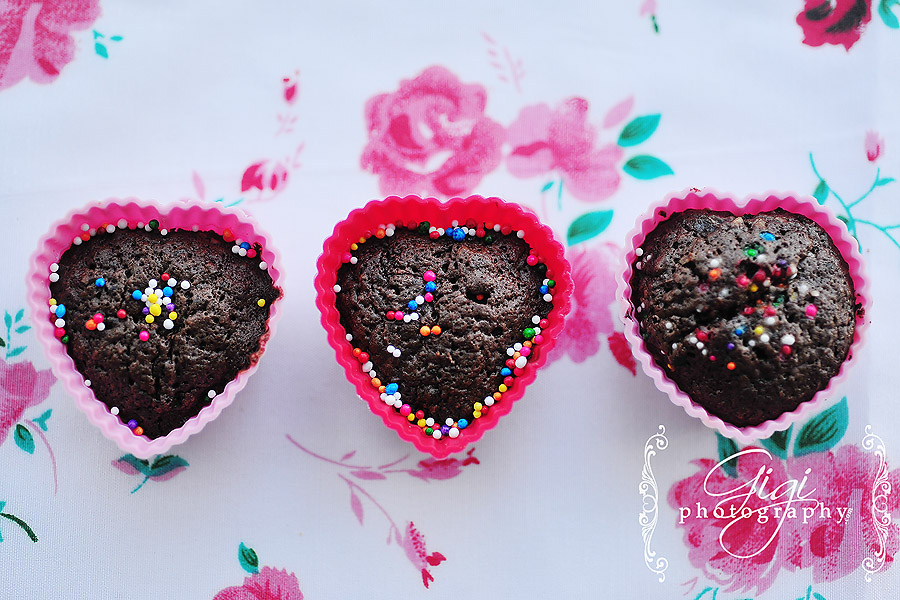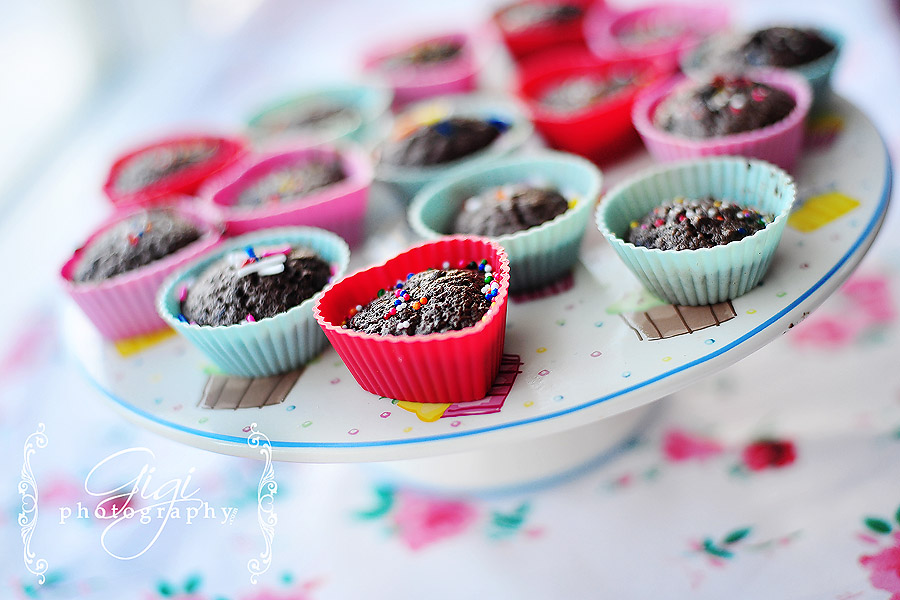 That's right, Lucia.
Fooled ya'.
And yes, you can have 5 more.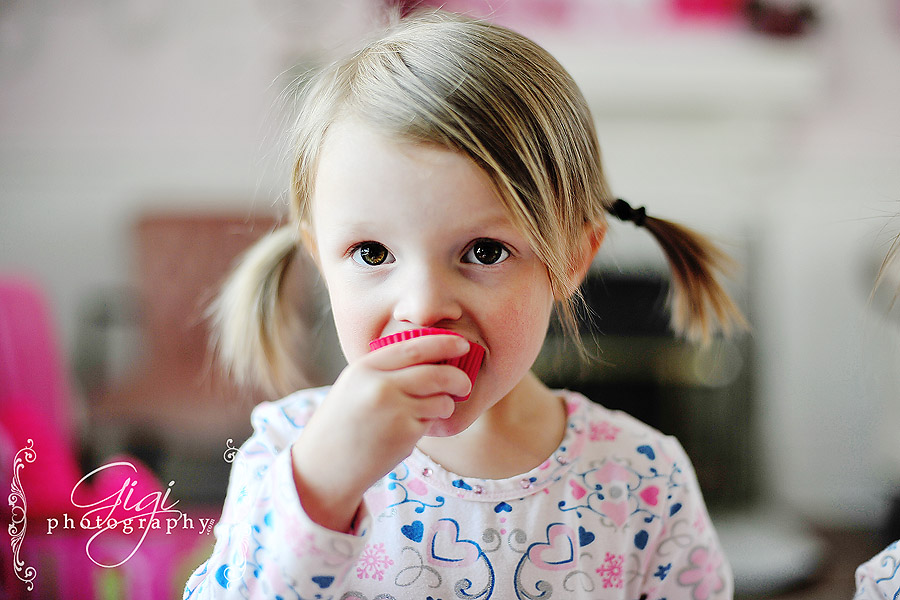 Recipe, please? You got it – here!!
Sidenote: This recipe was hard to make! These took forever to prepare as I had to make the puree, but now that it's made in the freezer, I'm looking for other recipes to hide this purple healthiness in … any tips? I think it was just hard because it was my first time and it required a lot of ingredients.
Speaking of healthy …
Lovelyn. My, this baby is blowing my mind! I cannot believe how fast growing and healthy and chunky she is! Her nickname is Chunky Lovelyn now. She may not look overly chunky but compared to all my other babies, Lovelyn is the biggest so far! Gooo, Love!