Every Christmas, as a little girl, my family had a tradition.
We would all go out together and choose our family Christmas tree at the local Christmas Tree farm. Heading out to the  farm with my younger brother, older sister, mom and dad was always one of the best holiday memories I can remember …. so now, as a mom … as the memory-maker of our family ….
I must follow in my parents' footsteps. It's part of my Canadian upbringing. I cannot deny it …
So every year ….
We dig out the warm snow pants.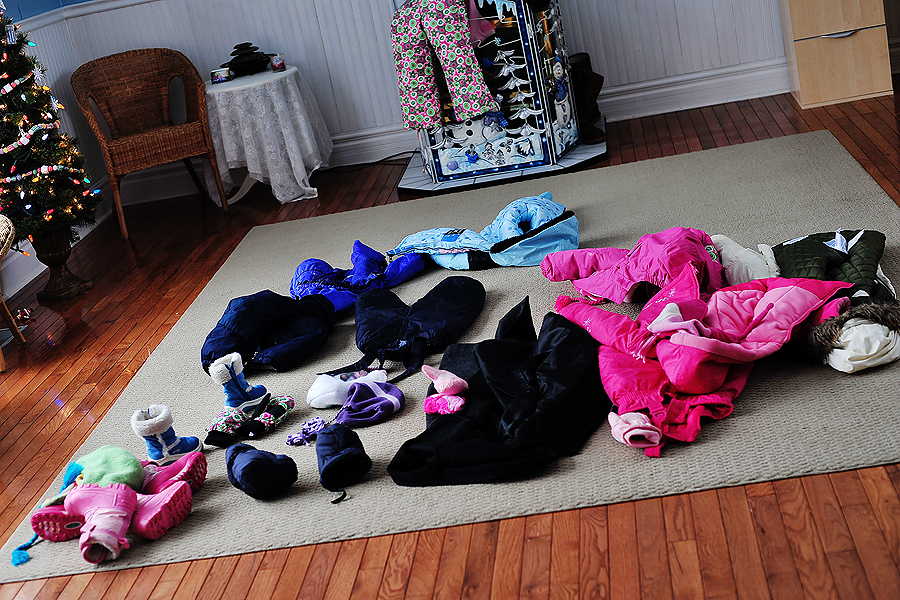 We stuble through the cluttered basement to find the snow boots. (And believe you me, our basement is cluttered.)
We juggle sixteen pairs of mittens (you know, in case they get soggy) and fourteen pairs of woolly socks.
We dust off the old, rusty saw hidden at the back of the garage.
We pull out the rope and throw in in the trunk.
We grab a toasty-warm hot chocolate and strap the marshmallow-puffy-snowsuit-clad children into their car seats.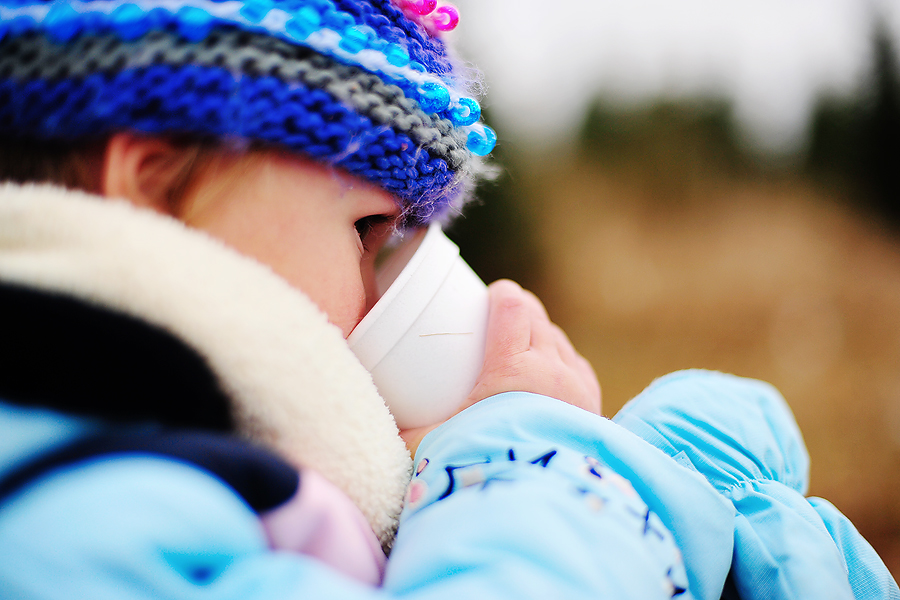 And with a twinkle of dread joy in our eyes, we drive off down the highway ….
The annual hunt for our Family Christmas Tree.
No, not at Canadian Tire, Home Depot or Ikea.
We're talking lets-go-a-huntin'-Christmas-tree-farm-back-in-the-woods kinda trip.
And with four kids 6 and under, let me tell you, it's a TREAT.
Just look how thrilled the kids are ….. ohhhh, the joy that is ooooozing out of them …..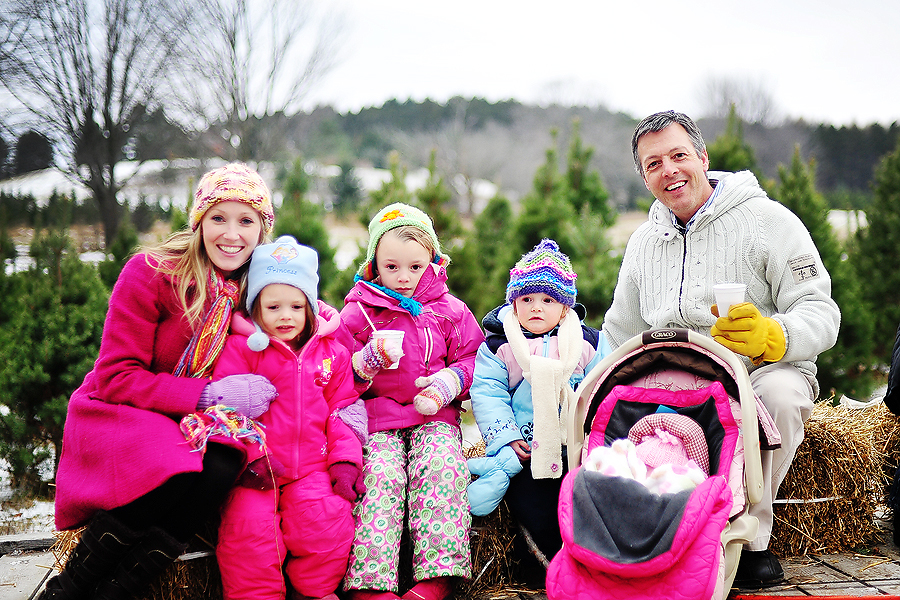 Wait, let's try that again.
Take two.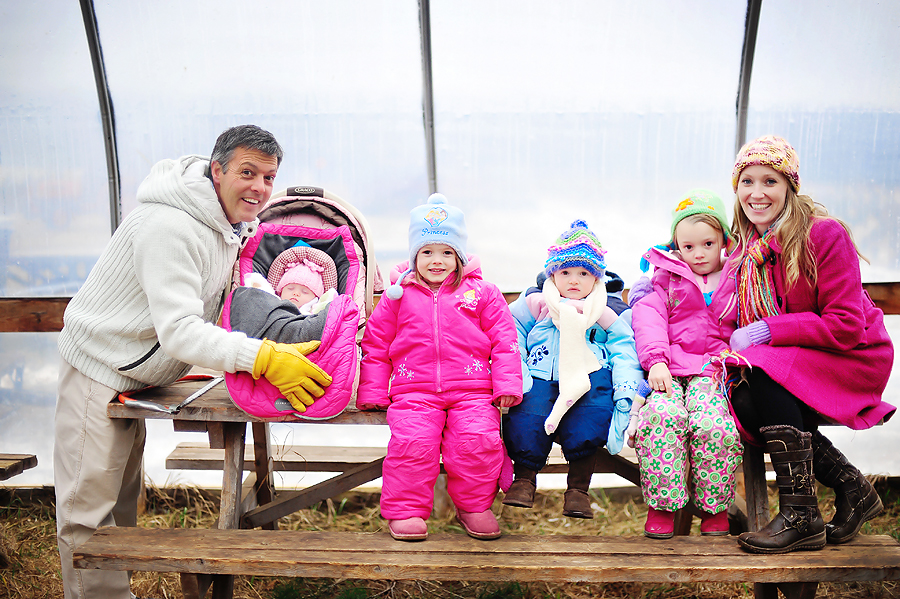 Okay, we got one more smile …. bonus.
Yes, pure joy as the girls cry out "I can't walk, momma!!" and the littlest L falls to the ground and nearly rolls down the muddy hill which leads to rows and rows of lush Christmas tree.
Happy hearts and joyful smiles abound as we ride the bumpy tractor ride into the field (they tricked us – no horses this year. Apparently, those eager for Christmas trees in November should wait till December to see a horse-drawn-wagon).
And off we go…. walking through the fields and fields of 4 ft, 5 ft, 6 ft. green Christmas trees … wondering, looking, trying to find just that PERFECT tree for our home.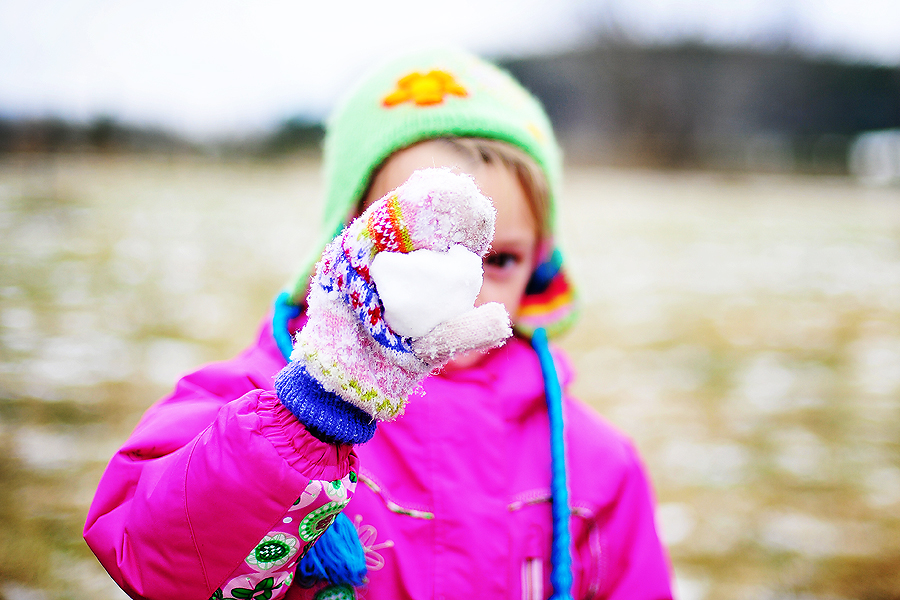 Annnnnd …. many cold feet and joyful carols sung later …. success!!!!!
We found The Tree for our family!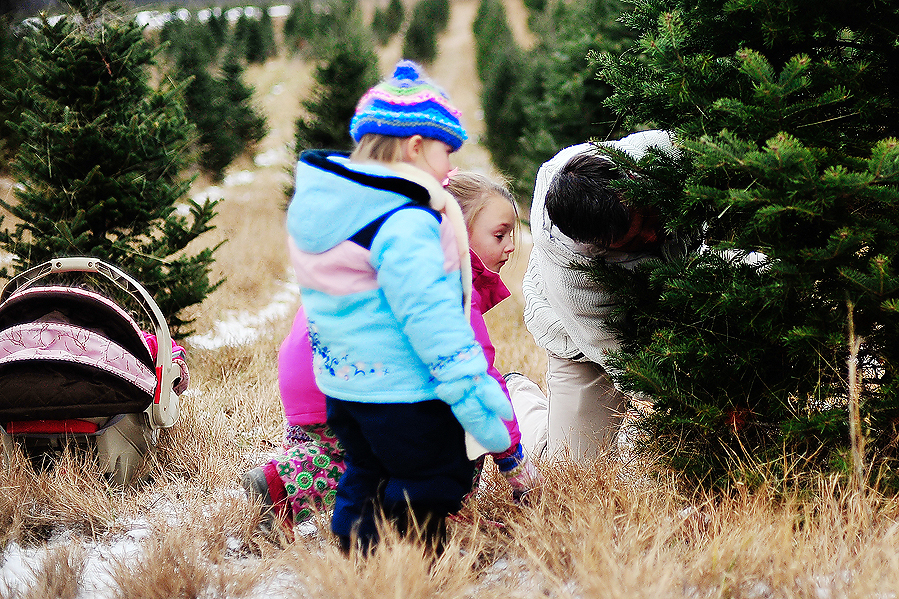 [This is a moment when I am sincerely happy to be the mom and not the dad of this family.]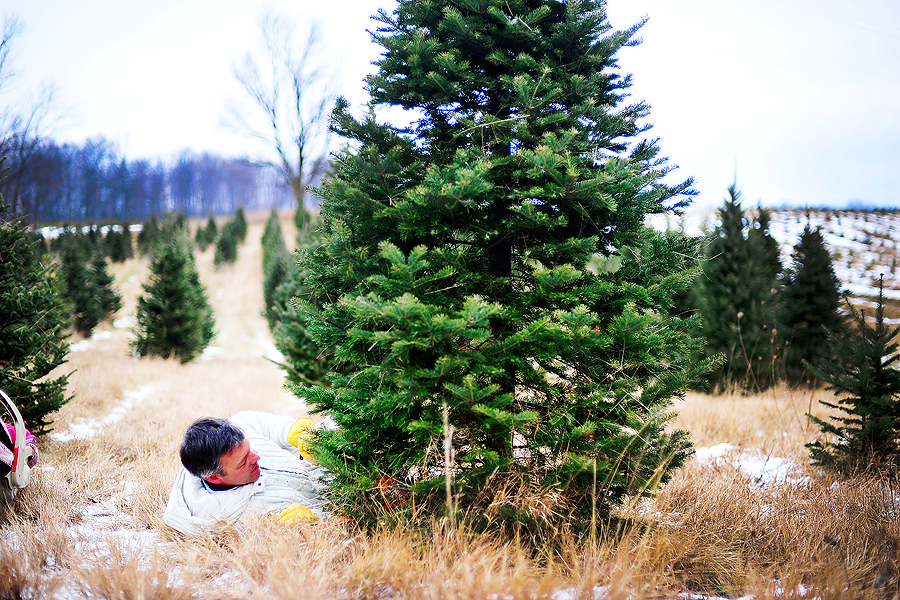 And off we trudge, back to the Giant Vehicle to strap down the beautiful tree for the ride home.
Of course, we have to warm up the by the fire and drink some more hot chocolate before leaving.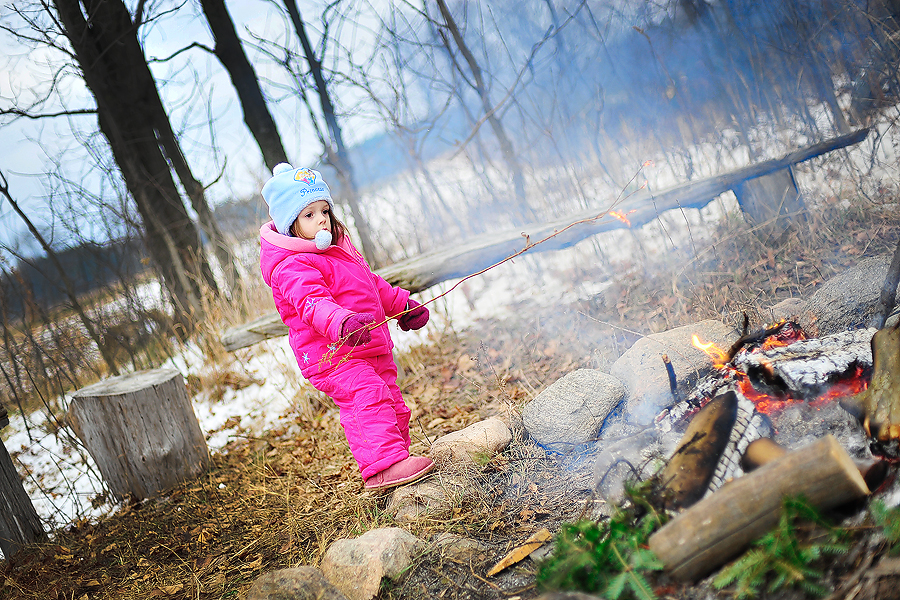 All in all, a beautiful perfectly joyful Christmas tree outing for yet another year…..  speaking of which … the splendid tree is now sitting in our living room, waiting to be decorated … we'll get to it …. and I'm sure there will be lots of fun memories to make during that process. Oh, how I LOVE Christmas.
What tradition do you have for the holiday season?
Tomorrow: winner of the Decal Dude giveaway to be posted!