I know by this post's title you might think I'm going to post an "I'm exhausted … this is insane with four kids" blog post … but actually …. I'm not! Hah! Still riding on this pink cloud? Maybe, but I just thought it would share what reality has really, honestly been like this week.
To tell you the truth, I was a bit nervous to have four children. And while it's still premature to post too much about being experienced in the world of four children (it's not even been a week yet, I realize that, and Miss Love-bug sleeps 90% of the time!), I have to say it's going rather smoothly. I honestly think the transition from two to three was much harder. This time around, Abby and I were prepared. We were prepared for the sleeplessness – because we never really left that stage. We were prepared for the craziness – because it was already crazy in this house. We were prepared for the increase in the laundry department – but really, what difference does one load make when you're already doing two a day? We were prepared for how long it would take to get out the door as a family – seriously, we already knew that it takes us about 10 minutes in total just to do up car seat belts (but we still managed to get everyone ready for 9 a.m. church time this morning – and by we, I mean, me – hah!).
But what we weren't prepared for … how lovely this new baby would be … how much we would adore her, how our hearts would burst with EVEN more joy and that we would love all our children *THAT* much more … how it would bring all our girls closer together – not further – in friendship and as a family unit.
It's amazing. And I'm so grateful.
Lucia, the baby until now, is, however, feeling the effects of this week the most. She is exhausted, she is not sleeping well, she is crying lots and she is needing that extra bit of attention. She adores baby Lovelyn, though, and is not showing jealousy towards her new little sister – just showing the need to still be *the* two year old of the house.
In light of that fact, I just love this image … Lucia snuggled up with Lovelyn while I was putting the laundry away … makes my heart melt.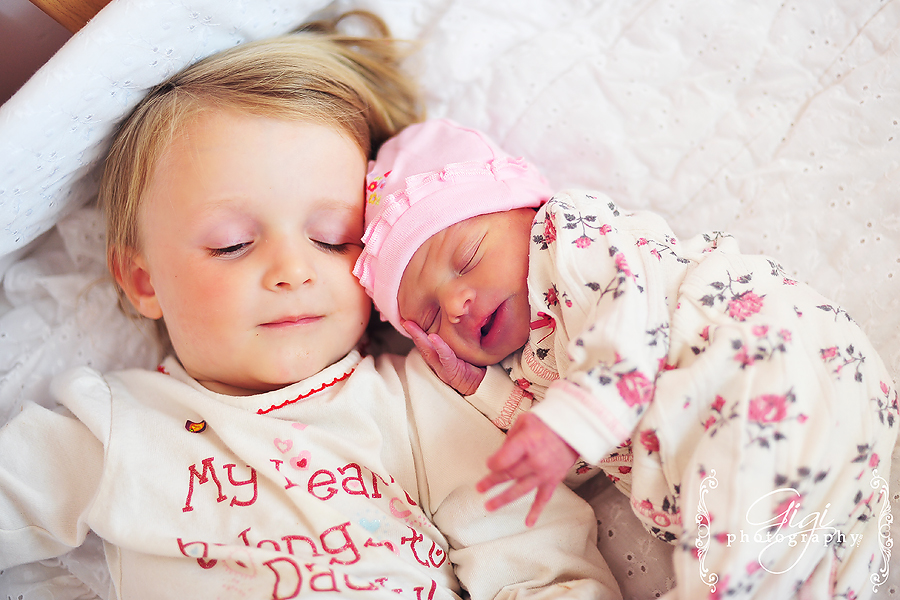 Lacey, being the big sister three times over now, is a pro at this …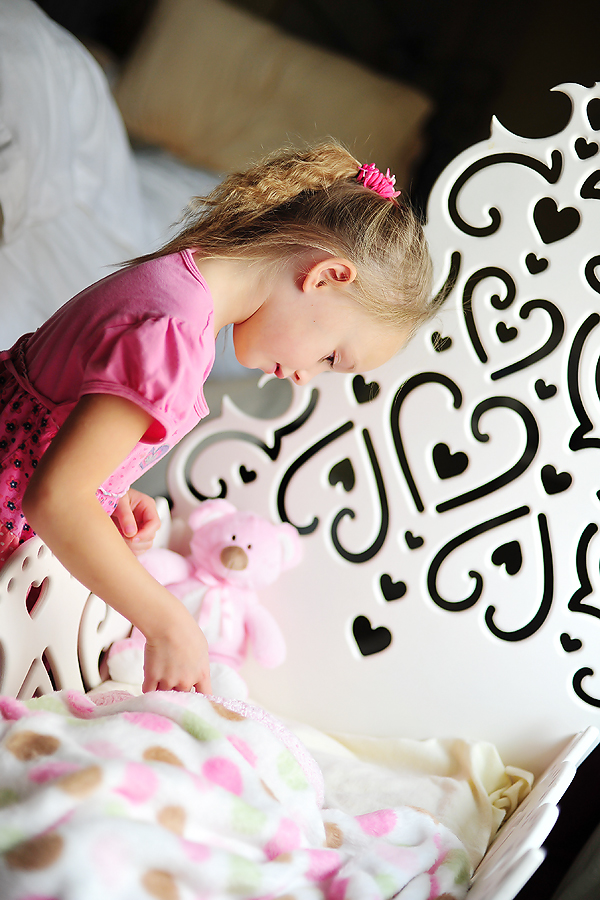 A little bit of how mommy & daddy are feeling right now … 😉 … thank God for coffee.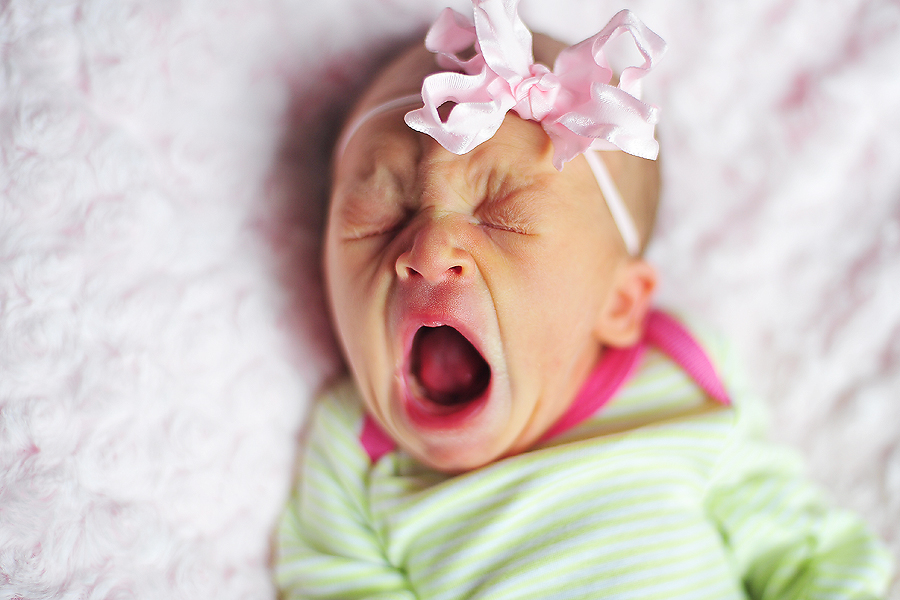 Since Lyla was only 18 months old when we brought home Lucia, this is Lyla's first true experience at being a big sister to a newborn. She is LOVING it. She loves to hold Lovelyn and is always running to get me a cup every time Lucia decides to 'throw up'. I guess she wants to catch the 'spit-up' in the cup. I gotta explain the concept of receiving blankets to her …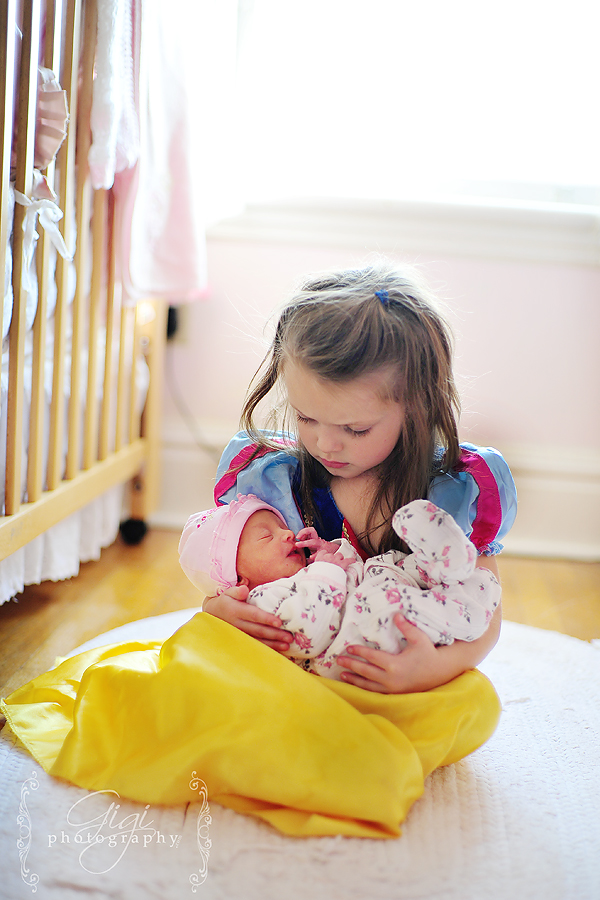 Again, a pro. 😉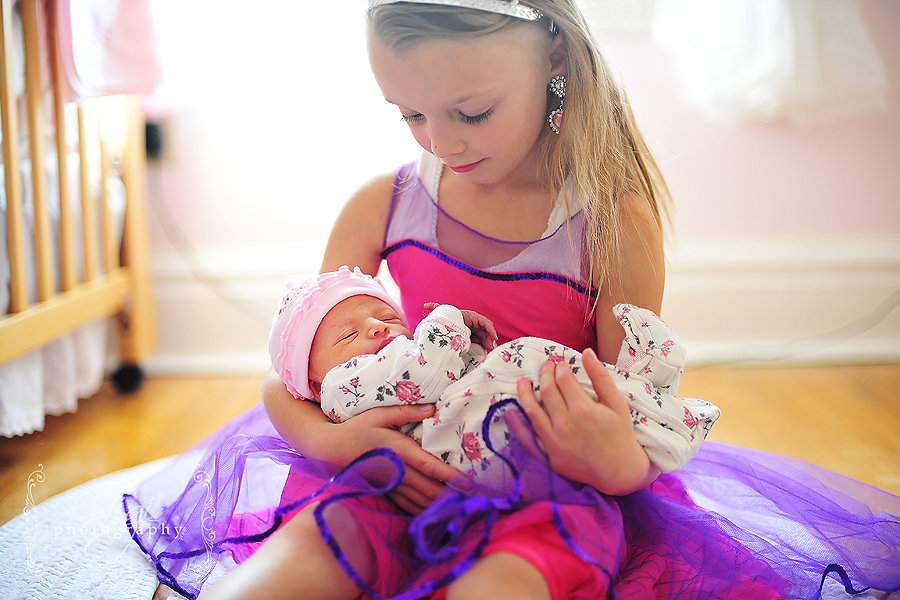 By the end of the week, I could see the girls were getting tired … so much joy, fun and excitement jam packed all in one week. We decided to chill and do an easy craft for our Saturday afternoon together. We let Lucia stay in her pjs all day – she was just so not wanting to get dressed and I thought it was one battle she could win for the week. Lyla, on the other hand, was being very creative in her festive head gear. Lacey was just all about the beading.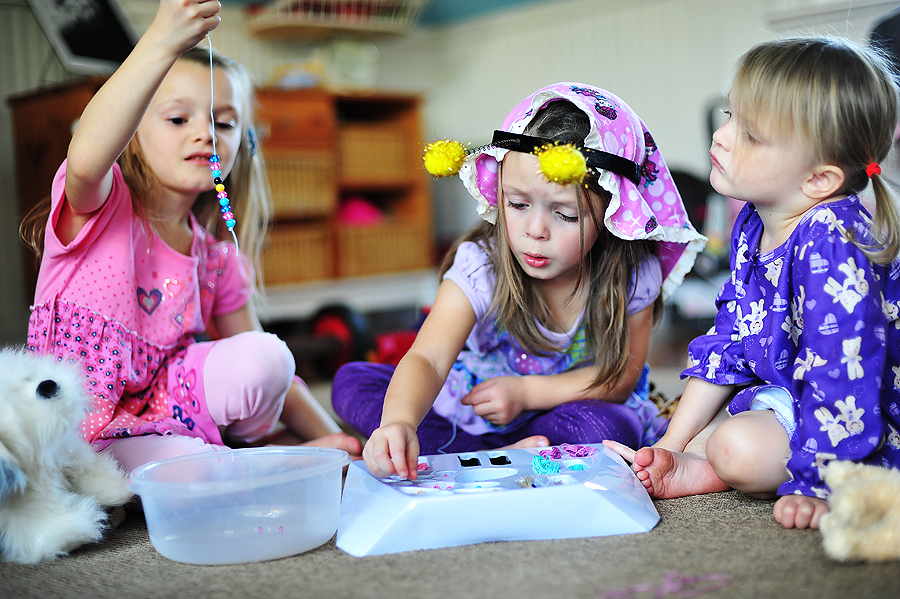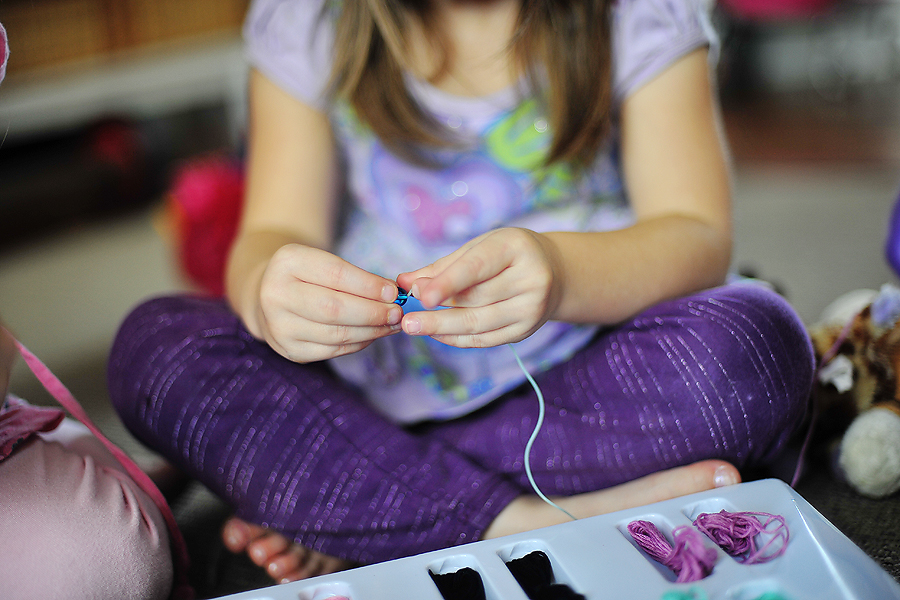 We *have* had a great network of support from my mother in law to my gramma to my mom … I am blessed in that area.
But overall, I'd say Lovelyn is definitely the perfect fit for our family – and she*has* made the world so much sweeter just in the five days she has been here …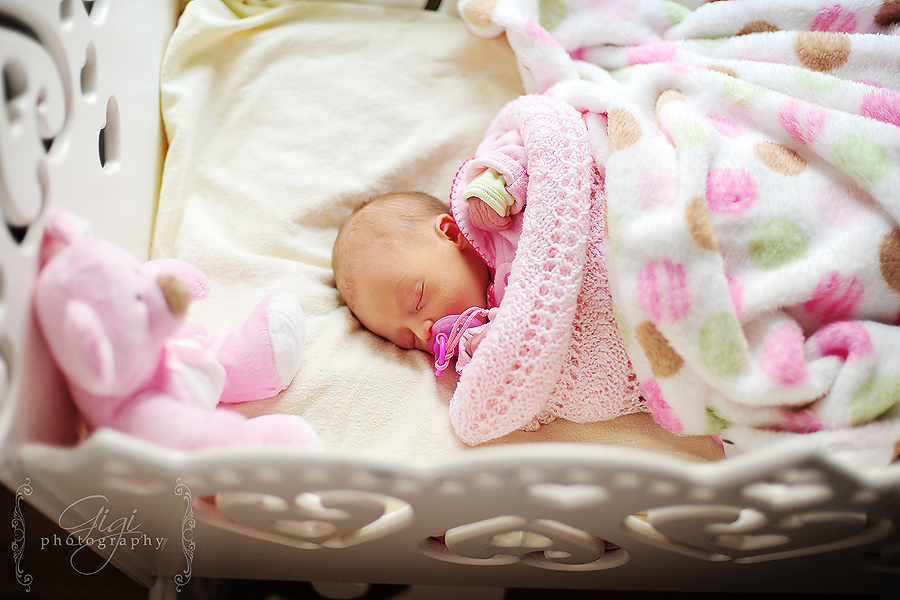 More mushy gushy posts to follow, I'm sure. And some of you have asked how we came up with the name Lovelyn – I'll be sure to tell that story shortly, as well! 😉  Happy Sunday!