Wow! Today's Baby Song workshop was a HUGE success! I think there were over 36 babies and their moms in attendance … wowza! We had a great time and all the babies were so cute and so charming. 
I was asked to be a guest speaker at this week's Baby Song  –  I gave them tips on how to take better photographs and talked about some examples and then spent the rest of the morning photographing the babies. How fun is that? This is my third Baby Song workshop and every time it gets better and better! 
Look at all those cute babies!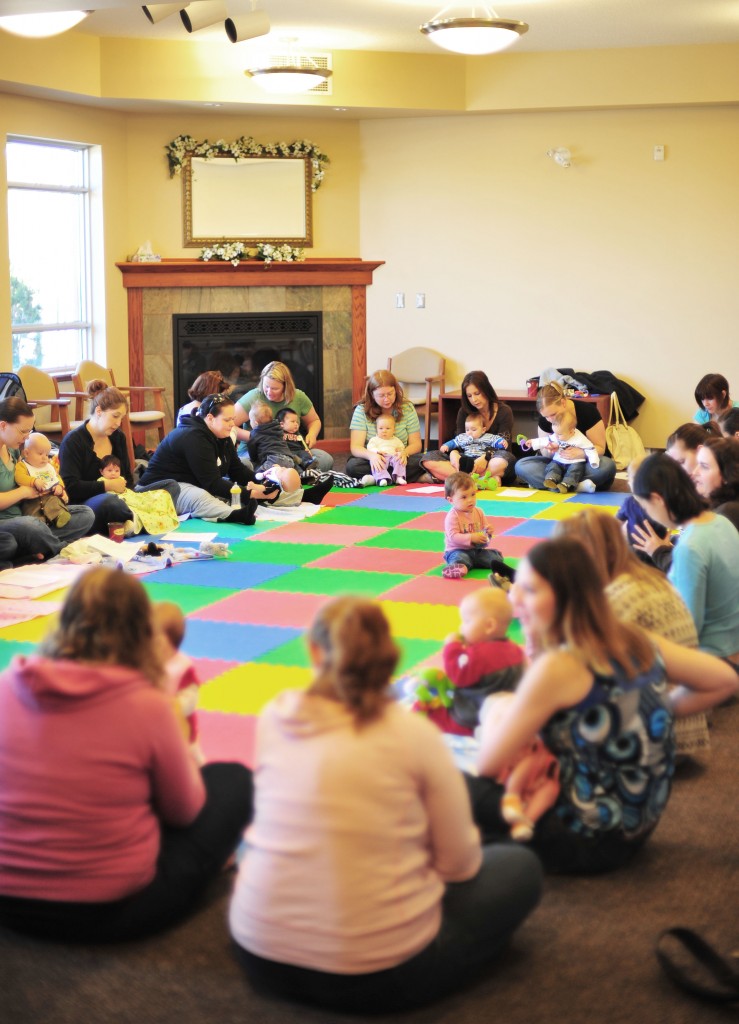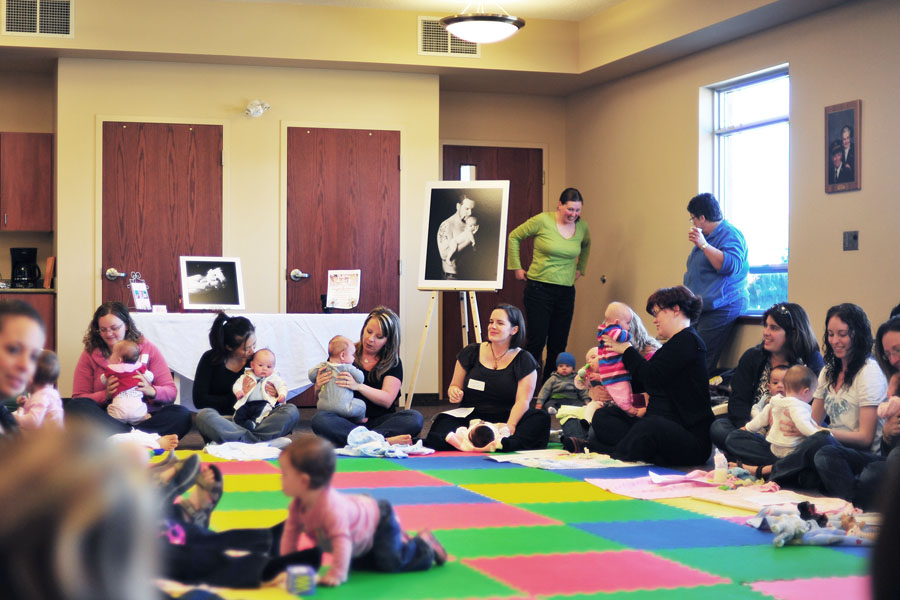 And here was the first sweetie pie of the morning to be photographed…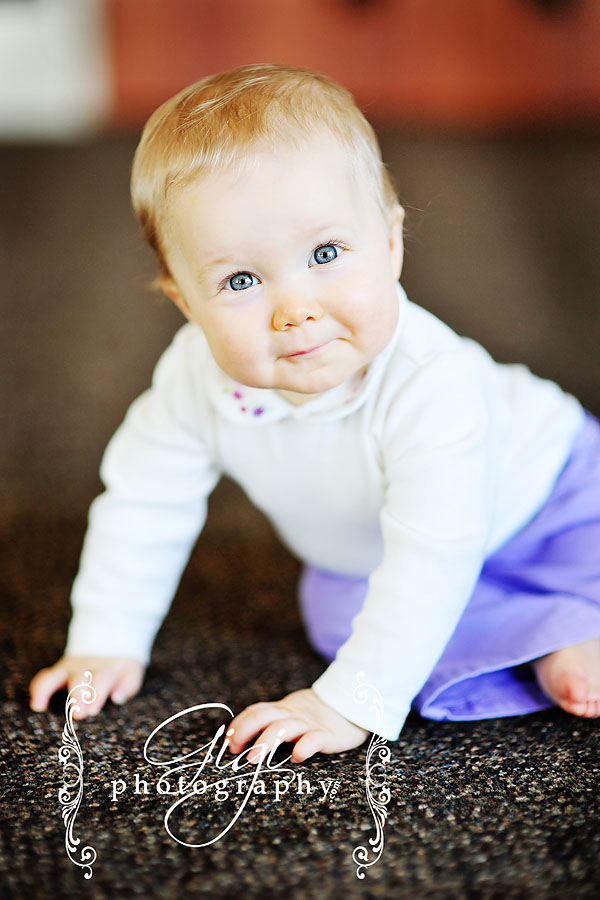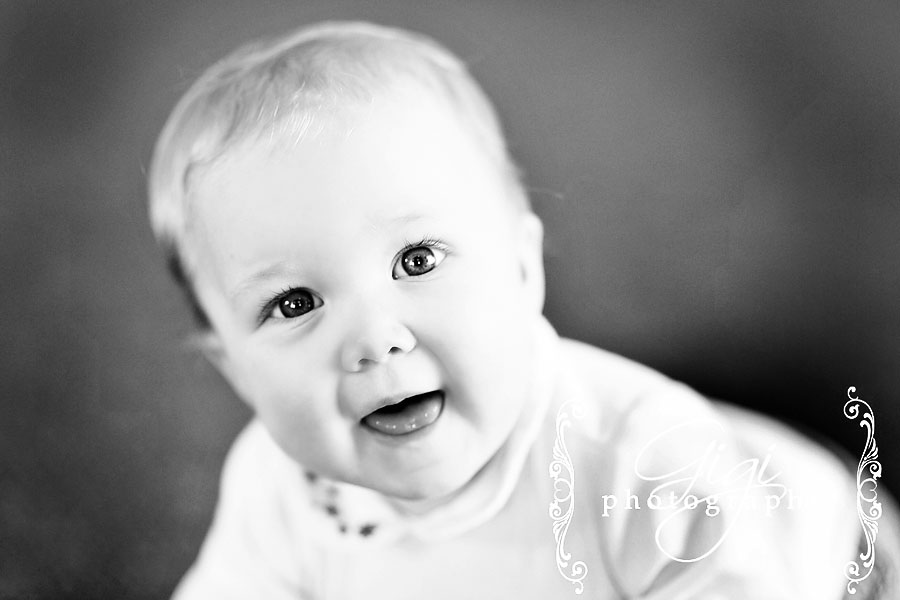 And don't forget about the BIG La Tienda party tonight! I'm so excited! A WEE bit stressed, as it's been one nutty day between the workshop this morning, ballet for my daughter at noon, naps for the toddlers and then setup at 4:30 for the party, get babysitter before party starts, etc (you know how it is!) but I'm also very excited. 😉 I am heading off in an hour to set up everything with wonderful direction of Evelyn Patterson of Evelyn's Special Event Decorating. Can't wait to see how it all lays out! 
See you tonight at 7:30 p.m.!