I'm sorry if you are getting sick of seeing this baby carriage on the blog, but I can't help it – it's too precious especially when I have a sweet baby Sydney willing to model in it! 😀
Be warned. She is TOO CUTE for words so I'll be quiet so you can see for yourself ….!!!!!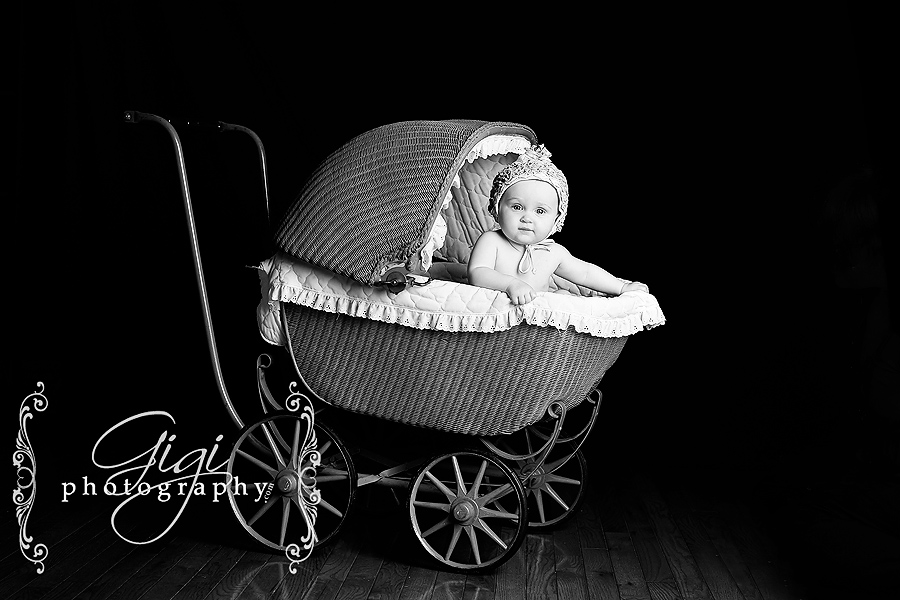 See? I warned you.
And little Miss Sydney, oh, you KNOW you are cute, don't you?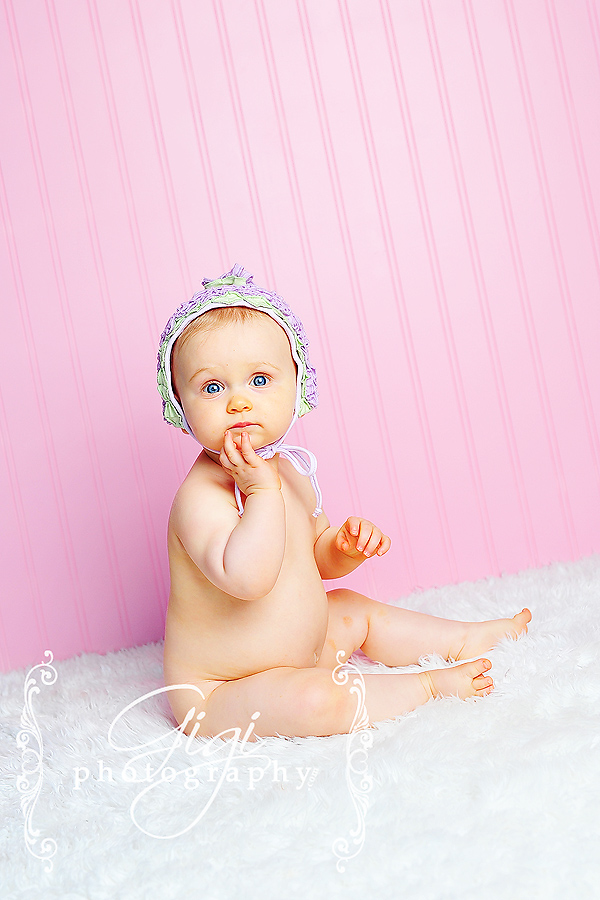 Daddy's girl …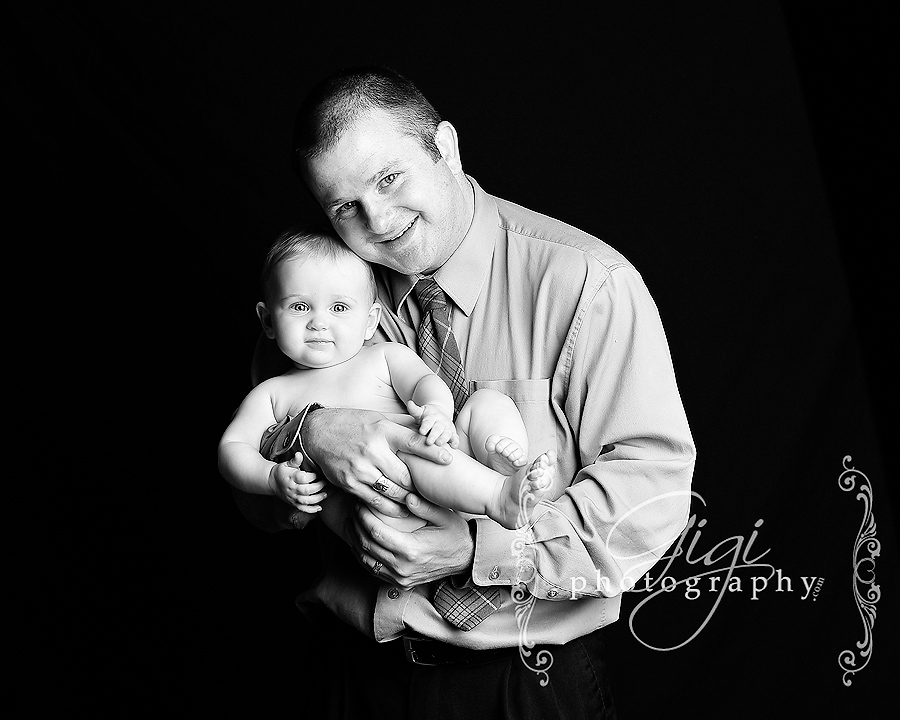 but she's mommy's little angel, as well!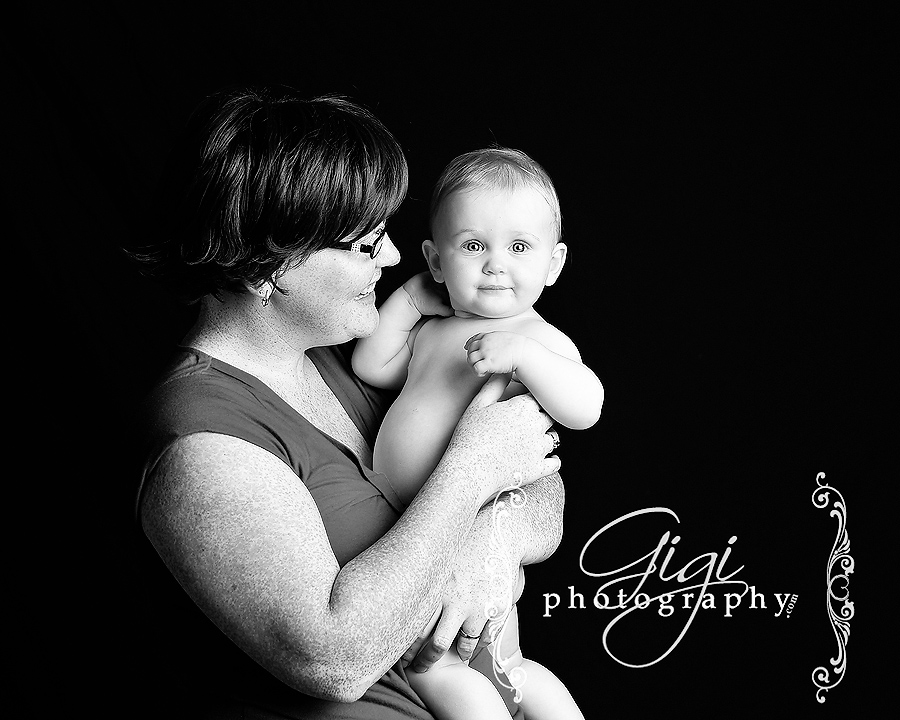 Her parents are leaving soon for a trip so I am working to get her gallery online tonight so back to proofing I go … 🙂 Hope you liked the sneak peak, Heather!