Everything that slows us down and forces patience,
everything that sets us back into the slow circles of nature,
is a help.
Gardening is an instrument of grace.
~M. Sarton
Fifty empty holes, lining the picket fence of our front yard, lay ahead of me and my mini crew.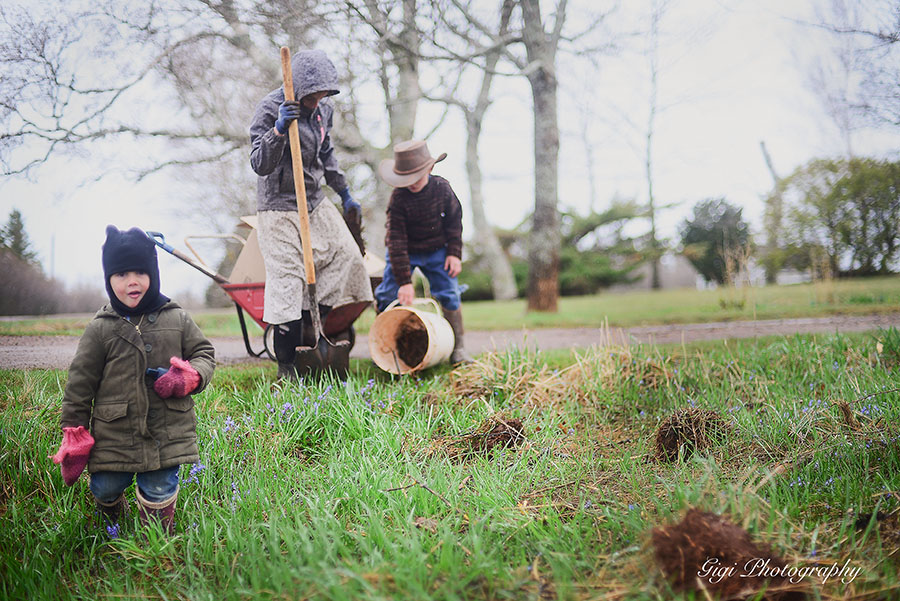 Fifty holes dug out the day before the rain fell.
Fifty empty holes that would soon be filled with bare root pink roses – roses that once thrived in the southern region of Spain, brought over the ocean by Acadian settlers.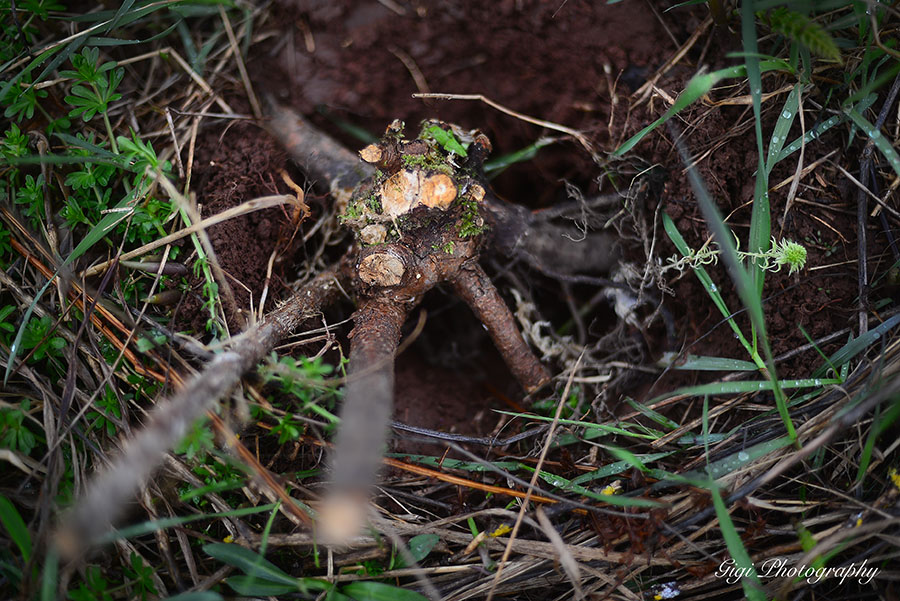 Fifty rose bush roots, with history dating back to the 1890s,  that represent hope — in our future.
In the distance, fisherman bobbed up and down on the bay waves, half blanketed by a heavy grey fog. The air was still and calm.
My shovel thunked in a plod of red Prince Edward Island soil as I covered up the roots of one of the plants. Just bare roots. No plant to speak of … just buried hopes.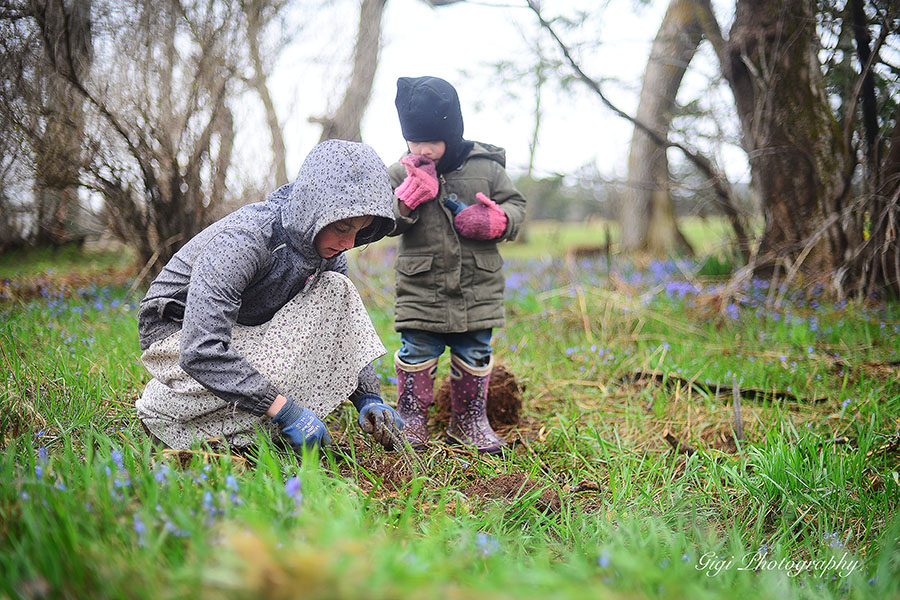 "If we work together, we'll be done sooner and we can go inside and have lunch," I encouraged my two man/girl crew, as we continued to fill the holes. "Just imagine how beautiful this hedge will be!"
Chilled, they worked steadily, filling each hole with the bare rose bush root, and topping it off with a bit of our family magic formula: CPT. (Ahem. Commonly known as Cow P**h Tea.)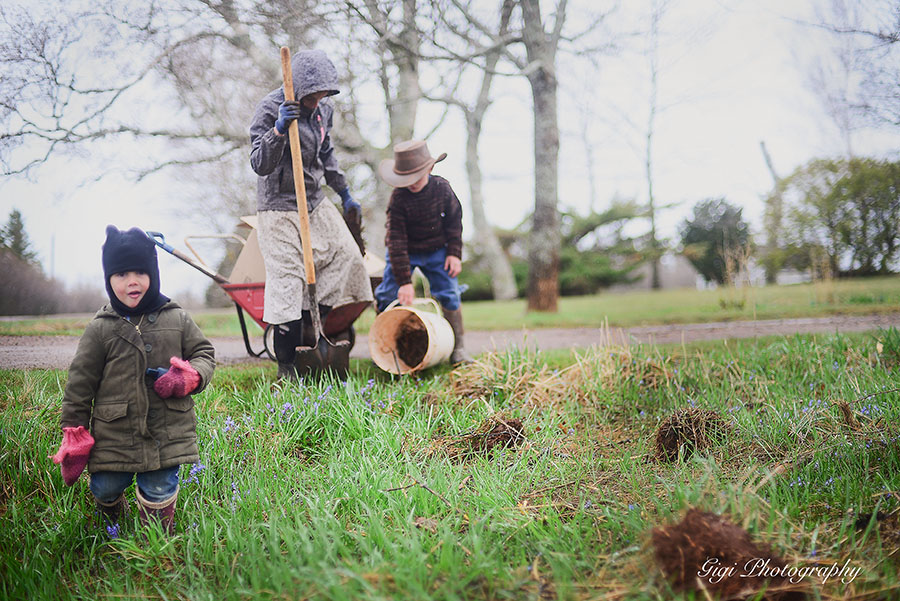 The cold May spring rain drizzled down upon our heads. Our fingers tingled with the tiny biting left-over winter chill … a cool spring by island standards, but my gardener heart was still hopeful.
"Wouldn't it look lovely with a hedge of pink roses around our front yard?" I had suggested, earlier that winter, to my patient husband. Huddled inside our home with snow whirling around our farmhouse walls, I'm sure was hard to picture the vision I had in mind. But I could see it. And I had faith in things to come.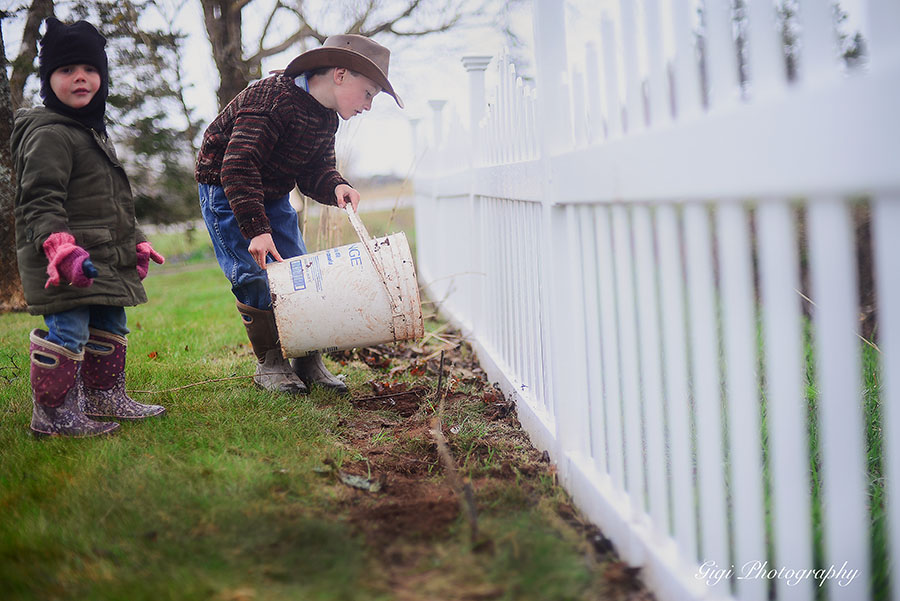 And now, a few months later, the rough-looking soggy cardboard box had arrived with the morning post. The box was quickly opened and the roots revived … and into the soil they went. A shovel full of dirt, a splash of CPT and a covering of green grass from the yard. We cannot live without hope … and we cannot live looking backwards. We must look forward – with hope.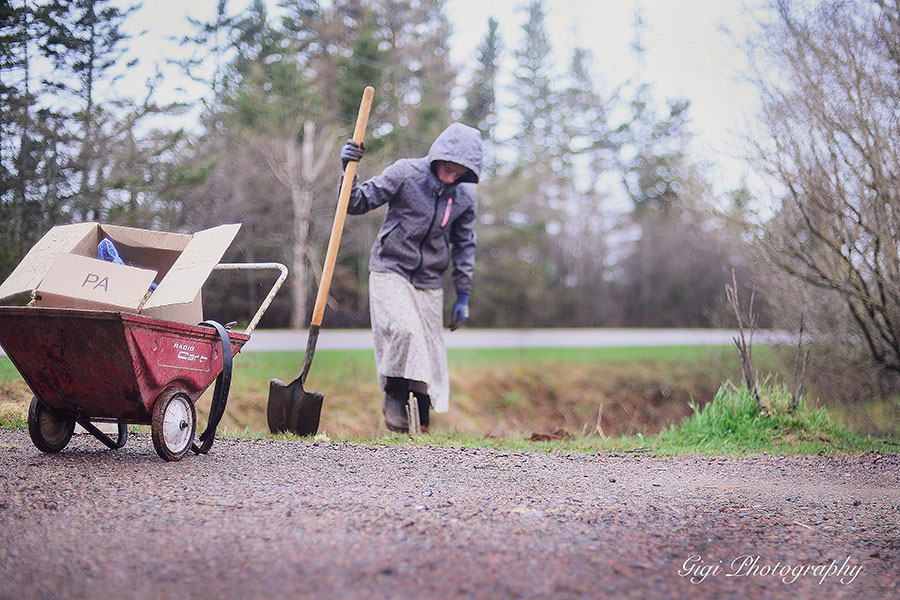 Fifty holes of beautiful things to come …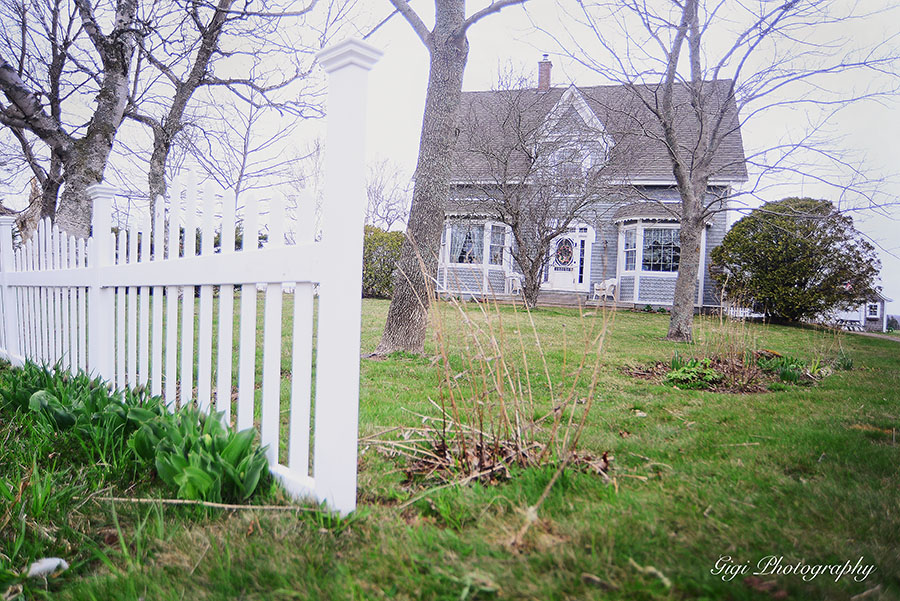 But if we hope for what we do not see,
we wait for it with patience.