"Now stir the fire, and close the shutters fast,
Let fall the curtains, wheel the sofa round,
And while the bubbling and loud hissing urn
Throws up a steamy column, and the cups,
That cheer but not inebriate, wait on each,
So let us welcome peaceful ev'ning in."
-The Task: The Winter Evening/William Cowper
The strong winds of the Atlantic winter are bearing down heavily upon our little home. It's our first true winter storm here on the Island of Prince Edward. Fresh snow is falling fast and being whipped into looming snowy drifts around our barn and yard … winter storm warnings have been advised. Stay home and off the roads, they say …. that is not trouble for us! The wind is so strong, it literally shakes our home. A little bit frightening to feel your bed shake at night, but this old home has been around for a hundred years … I am sure it can withstand another winter storm.
One of my favourite seasons is most certainly winter – when one can finally relax (once my bed stops shaking from the wind!) and rest after nearly a full year of outdoor labour and schedules run by the natural calendar … winter, to our family, is the time of rest and refreshment.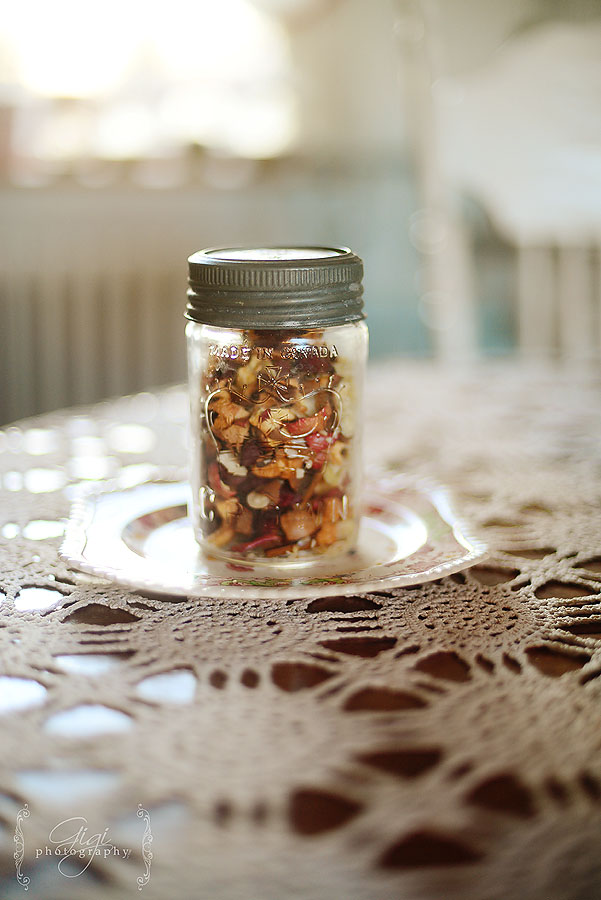 It is time to pull out the handicrafts, wool, needles and crochet hooks, puzzles, musical instruments, dust off the books and let yourself be creative … for me, the dried herbs, stashed safely away in my herbal cupboard, are calling my name … it's time to begin making tinctures and medicines, salves and so forth.
Today has found me making my own blend of tea for that afternoon tea time … my sweet and favourite neighbour in Ontario would often have this brew on hand for me when we had our little visits on her back porch… I miss our tea times and would love to have her over again!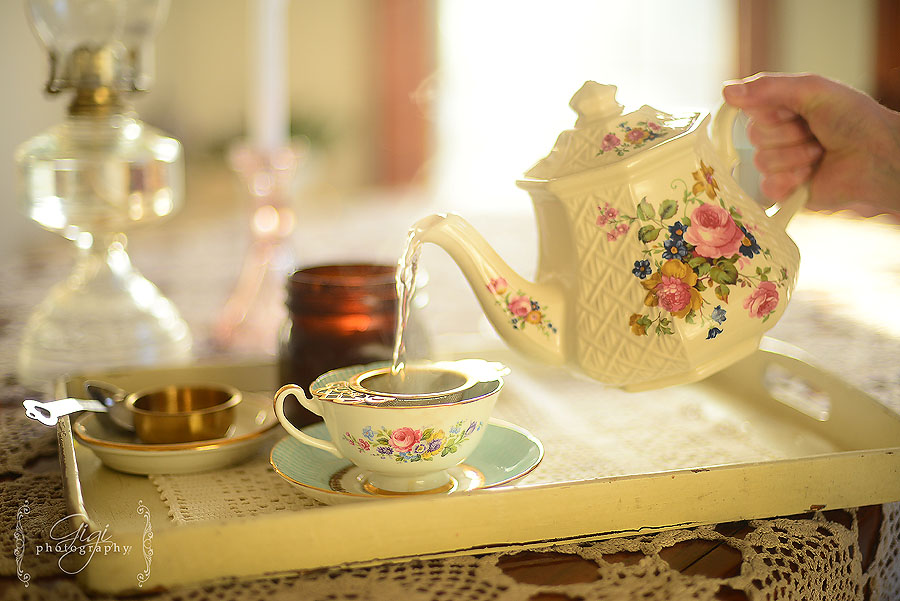 The tea is a blend of dried beets (grown in our garden), dried apples (from the local apple orchard), almonds and cinnamon sticks.
I dried the beets and apple pieces in our cookstove warming drawer – I had two do this step twice as the first time, I did not fully dry the apples enough.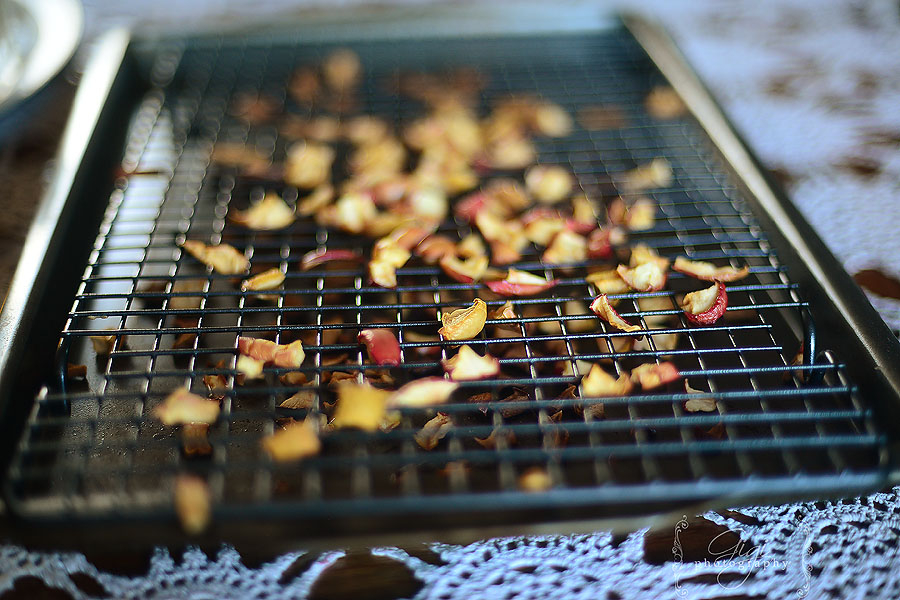 Once dried, I store it safely in an antique mason jar.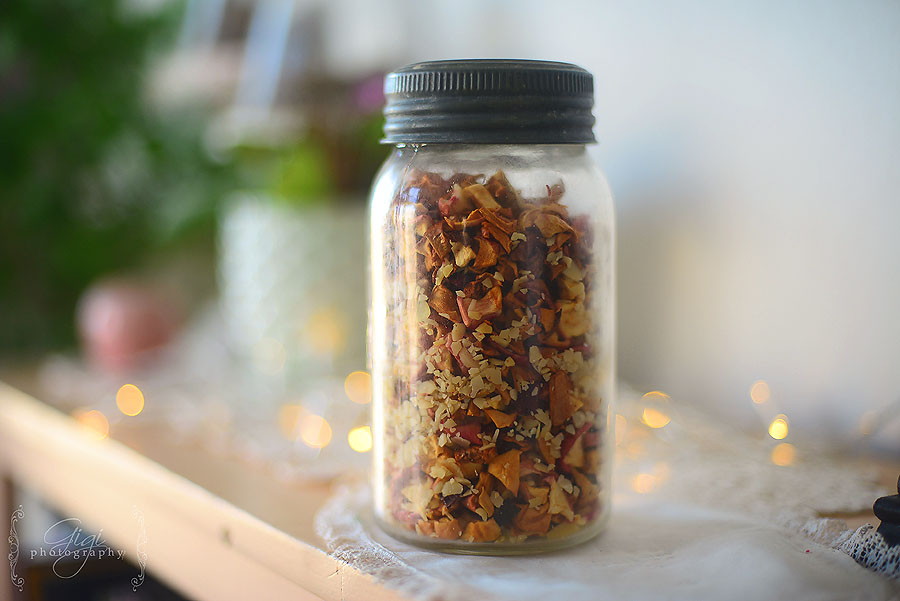 Using a beautiful tea strainer makes the tea time more enjoyable, don't you think?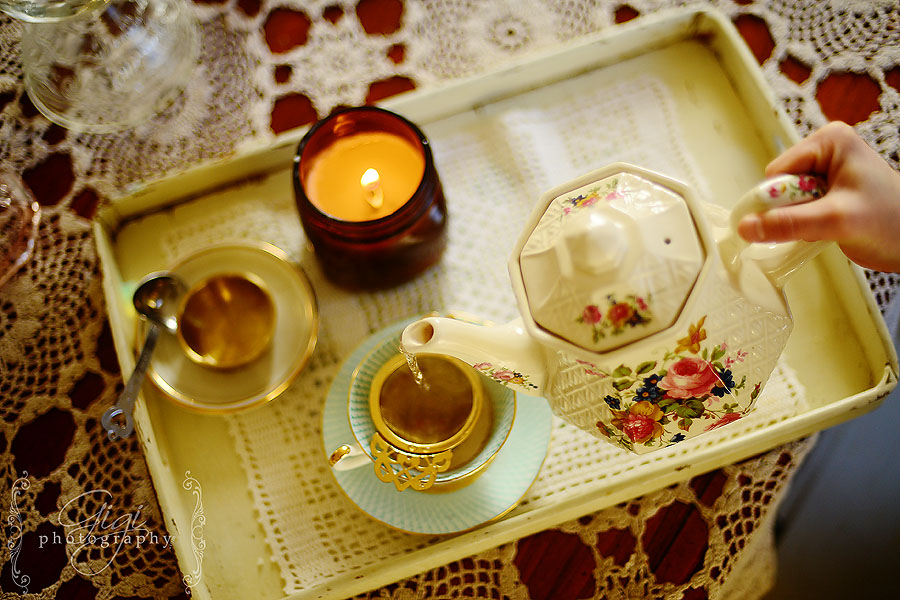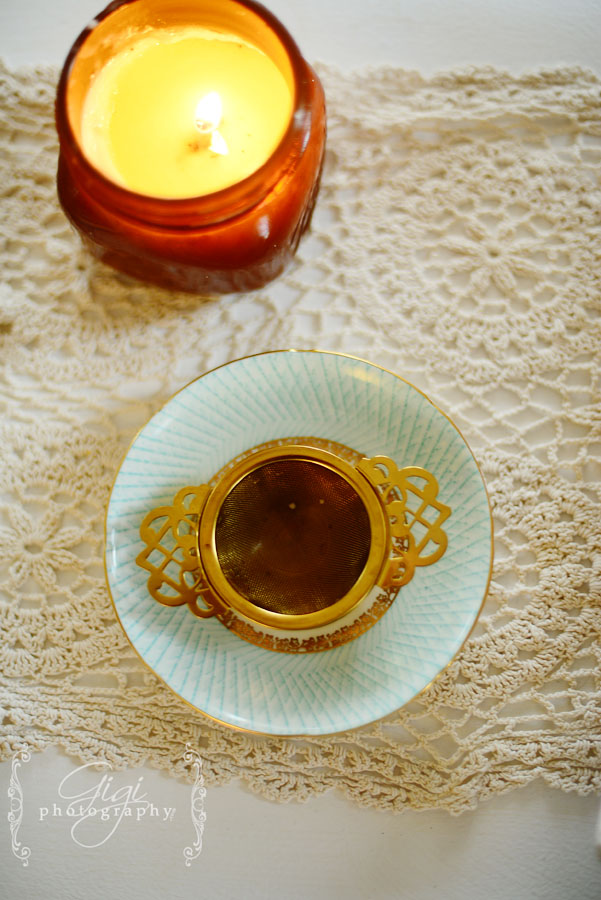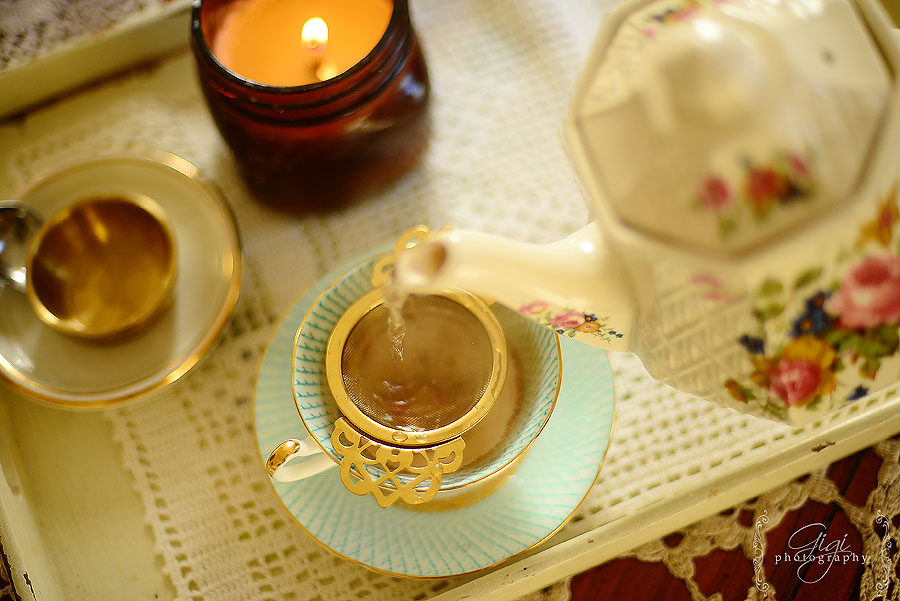 Lately, I've been dreaming about a plot of land to grow more herbal tea varieties … I may not have mentioned, but when we re-located to Prince Edward Island, I brought along all my herbs … dug up and saved in pots, strapped down on a rickety old trailer behind our family vehicle, my 'tea garden' travelled with me. Now it is resting under a winter blanket of snow, but soon, it will be growing again. I am so thankful that every herb made its way safely here and flourished in the past summer sun. My idea is to grow more herbal varieties and perhaps sell some tea blends online … Prince Edward Island tea blends … a tea garden … doesn't that sound like a lovely way to spend the summer?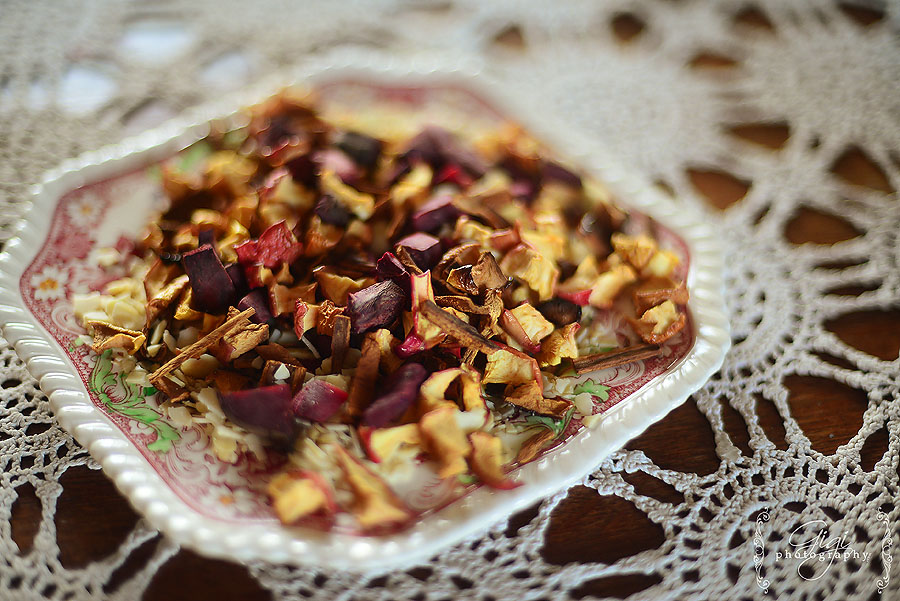 So, as these wild winter winds blow around me, I will be sorting through my jars of herbs and sipping some lovely soothing teas … won't you join me?