"I come to the garden alone
While the dew is still on the roses
And the voice I hear falling on my ear
The Son of God discloses.
And He walks with me, and He talks with me,
And He tells me I am His own;
And the joy we share as we tarry there,
None other has ever known.
He speaks, and the sound of His voice,
Is so sweet the birds hush their singing,
And the melody that He gave to me
Within my heart is ringing."
– C.A. Miles
Slipping my feet into my slippers, positioned on the floor at the end of our bed, I quietly tiptoed out of my bedroom, leaving behind two slumbering bodies, one happening to be my little baby in his crib, tucked in for his night's sleep.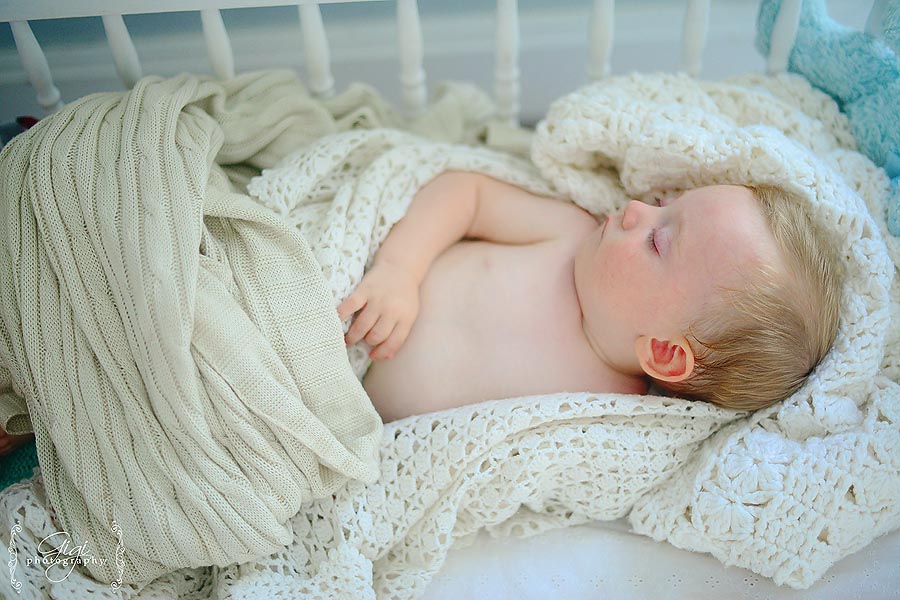 But it was early morning now and it was time for me to rise. Outside I could see the morning star, Venus, twinkling so brightly in the sky. The rest of the world was still. One of my favorite moments in the day is the blissful few hours of quiet and peace before the household awakes.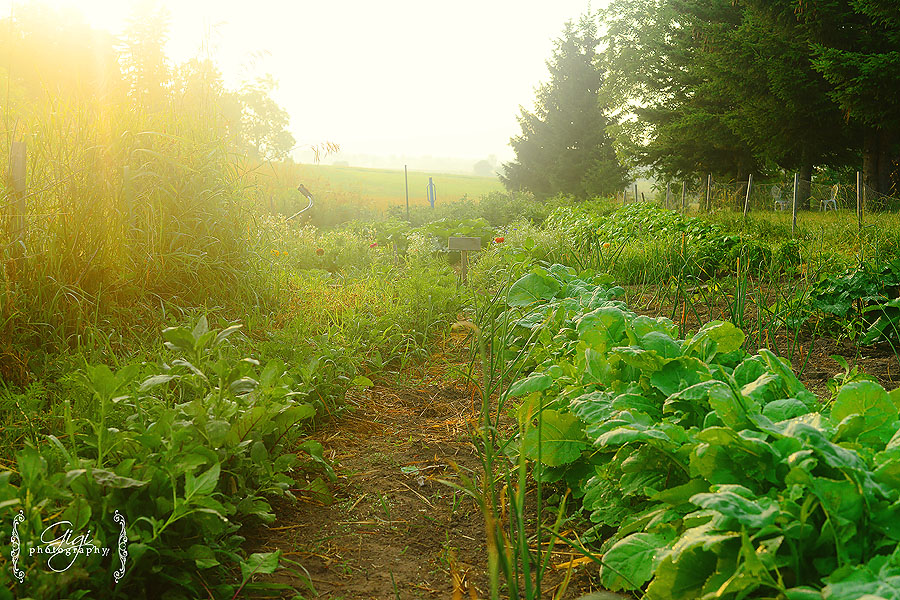 In my earlier years as a parent and young woman, I was always late to go to bed and loved my night time quiet hours — before I had children. Later, when children arrived and our family grew and grew, my daily tasks left me quite tired by the end of the day and I found myself not able to stay up late anymore. Now, I have trained myself (or perhaps, all my early mornings of nursing have trained my body) to get up early before the household rises and spend that time as my quiet hours. It is lovely.
[I would encourage all mothers – even grandmothers – to get up earlier than the rest of the world. It's peaceful, serene and wonderful. It also helps set the tone for the day, it allows you to a get a head start on your tasks and it also affords you quiet time for your personal devotions, something that most people struggle to accomplish.]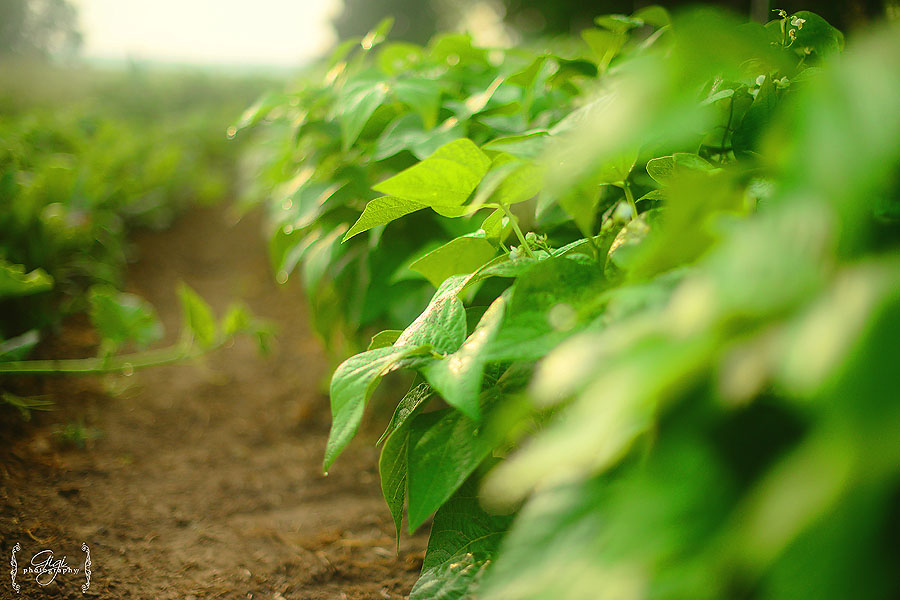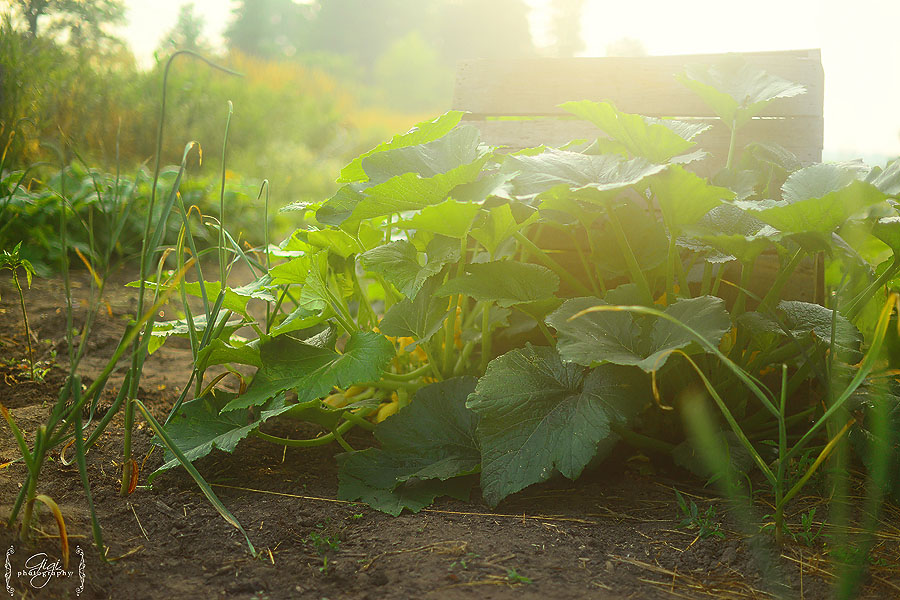 After my devotions and Bible time were over, coffee was made and a lovely creamy cup was consumed, I packed my husband's lunch and headed out of the kitchen. Trading my slippers for rubber boots and donning my favorite work apron, I set out to the vegetable garden to do some weeding. The sun was now rising and it was light enough to do some work outside. Lately, we had a busy weekend, the weather was so very, very hot and then there was a big rainfall. This all adds up to a highly anticipated growth spurt in the weeds and vegetable rows, requiring some attention with my hoe and work gloves.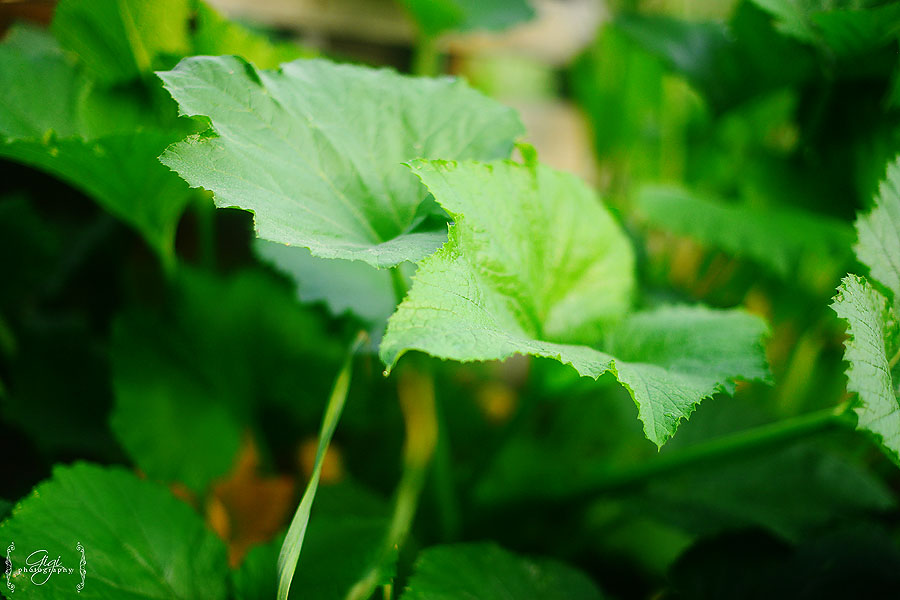 As I worked pulling out weeds that seem to grow faster than my own children, I felt a comfort surround my soul. It had been a trying week – and many of life's burdens had been weighing me down. But there, surrounded by succulent squash leaves and vibrant green bean tendrils, I found quiet, still peace, a balm for my weary soul.
Just one glance down the long row that required my gardening attention made me stop and gasp …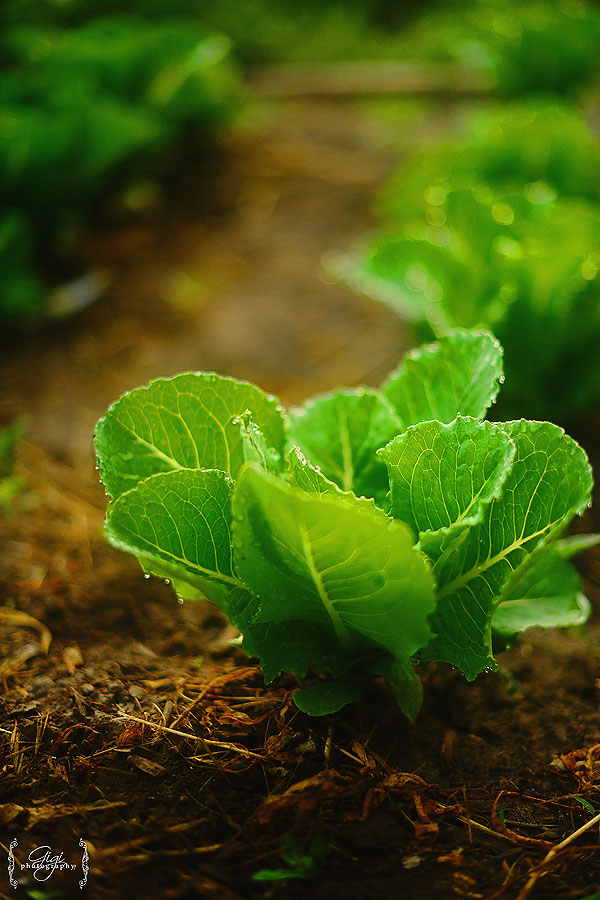 Sitting there in the soil, with the gentle morning sun filtering in, I felt the peace of the Lord surround me. I was in awe of the glittering dew drops, dangling so enchantingly off the regular-every-day cucumber plant leaves … the way the sun filtered gently down throughout the garden and grasses lining the field… the way the wild birds sang so quietly and restfully in the bushy overgrown fields around me … it was so serene and lovely.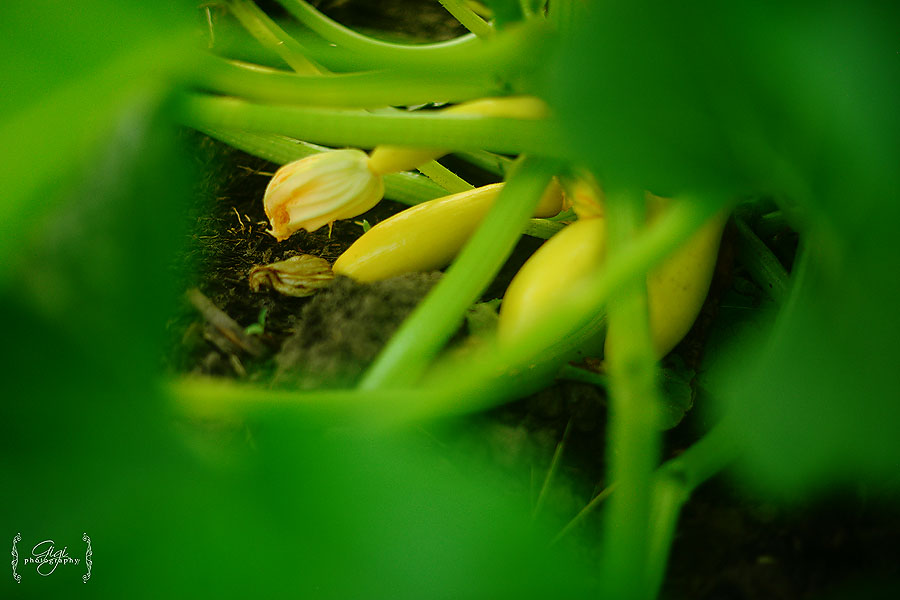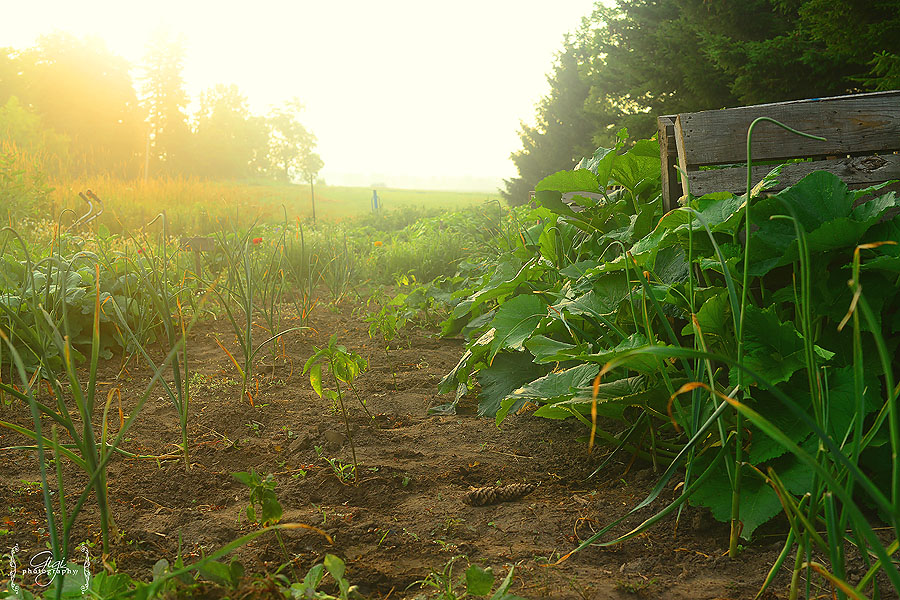 My eyes rested on the pretty patch of colour in the centre of the garden.  Some of the older girls have planted wildflowers for fun right in the middle. We love to have colour and pretty spots to rest in our vegetable garden. Last year, Lyla planted roses, but sadly, they did not survive the winter.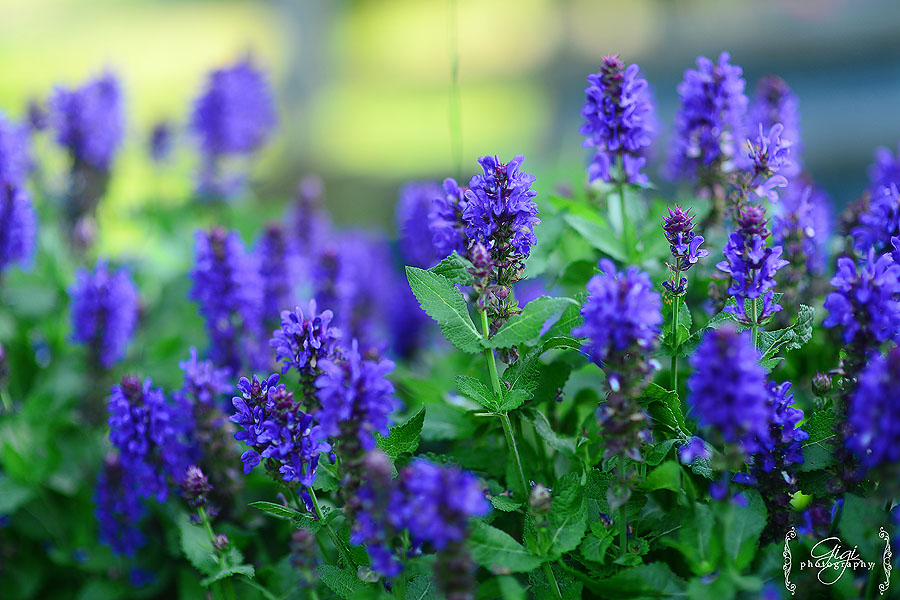 This year, we tried wildflowers from seeds and indeed, they did grow.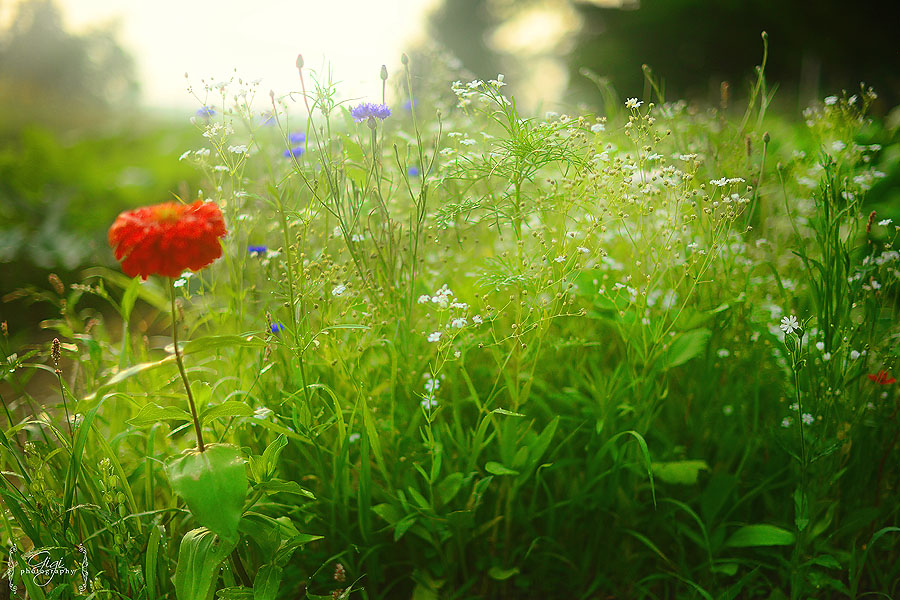 My herb garden is full of colour, as well, and I just love to walk through it, smelling the delicious herbs and spending time weeding. When I was younger, people would talk about weeding, how they enjoyed it … I never understood how it could be enjoyable. Sure, I would do the weeding – it was even something I did as a child in our vegetable garden at home, but it was not something I would call "enjoyable." Now, it is relaxing and soothing. I do not mind a few hours out in the garden at all.  In fact, I often find it keeps me grounded – as in, I am tempted to go out, do something away from home, but then I realize my chores in the garden are more important than wandering about … I soon find myself in the dirt, tending to the plants and vegetables and the enticement of whatever was calling my name quickly forgotten.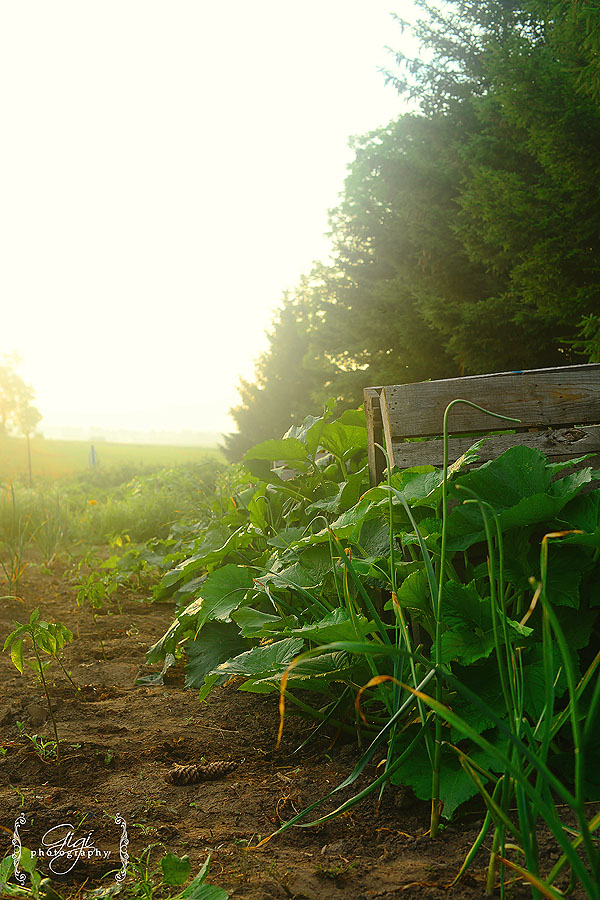 Yesterday, the girls helped picked the ready green beans and I spent the morning canning them. It will be busier from now on, I suppose, as things ripen and require harvesting. I'll be sure to share canning recipes as we proceed.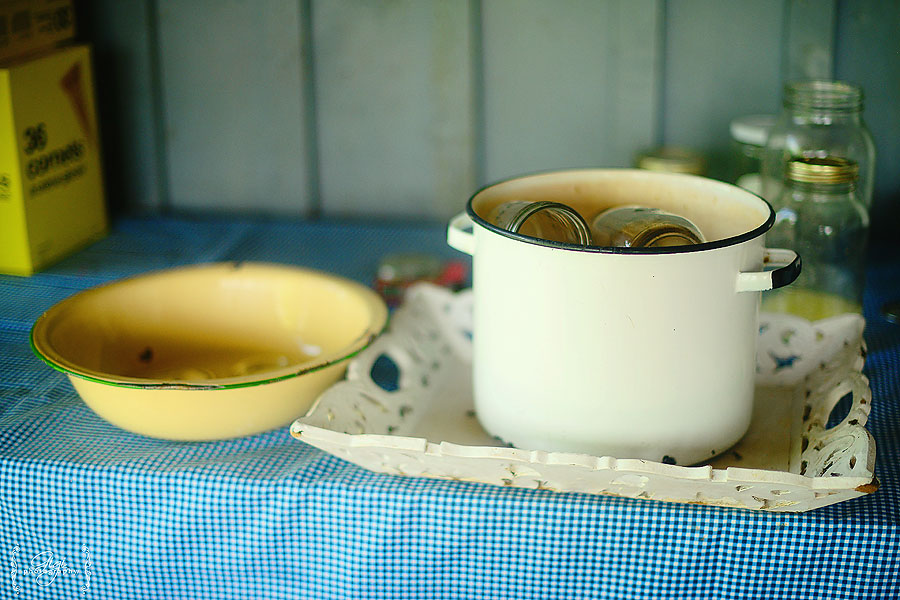 Do you spend time in nature? Have you found the peace from tucking yourself away from the rest of the world and surrounding yourself with the calls of the birds, the wind whispering through the grass and the blue sky overhead?