[Details regarding the giveaway of the Virtue Training Bible at the end of the post. Don't miss out!]
Do you remember when I wrote about the Child Training Bible?
Well, yes, we just love our Child Training Bible!  It is so wonderful when there is a character issue that needs attention or when we want to memorize Scriptures in a category (for example, avoiding lying).  So when I found out the makers had created a new Bible – the Virtue Training Bible – I was delighted!
As a mother, encouraging my children to hide God's word in their hearts is a big priority. Right now, we are putting together our VTB, going through all the virtues slowly but surely during our Morning Basket time together. The [four older] girls each have a Bible and we all look up the Scriptures, tab the Bible in the right place and highlight the verses accordingly.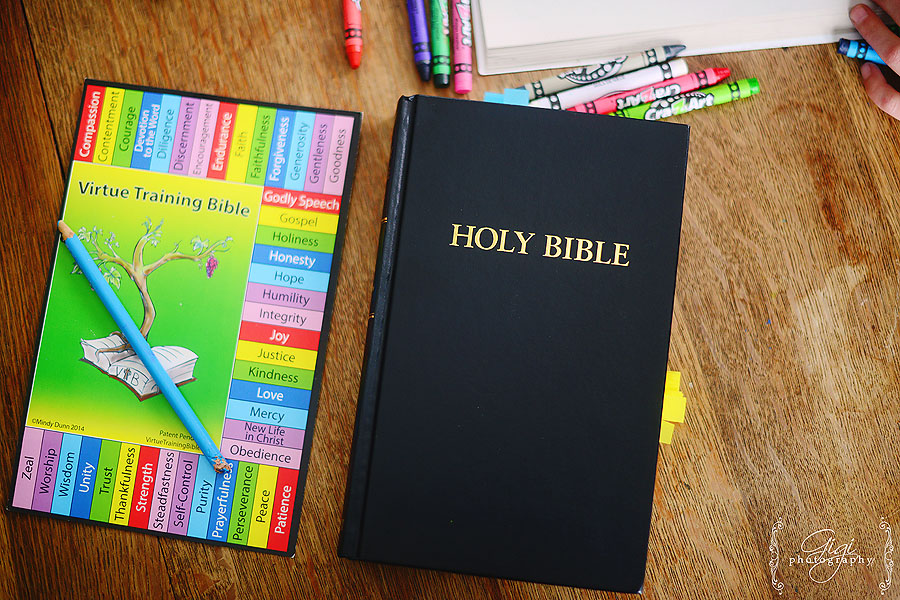 If you are not familiar with how the VTB works – here is a great video explaining it: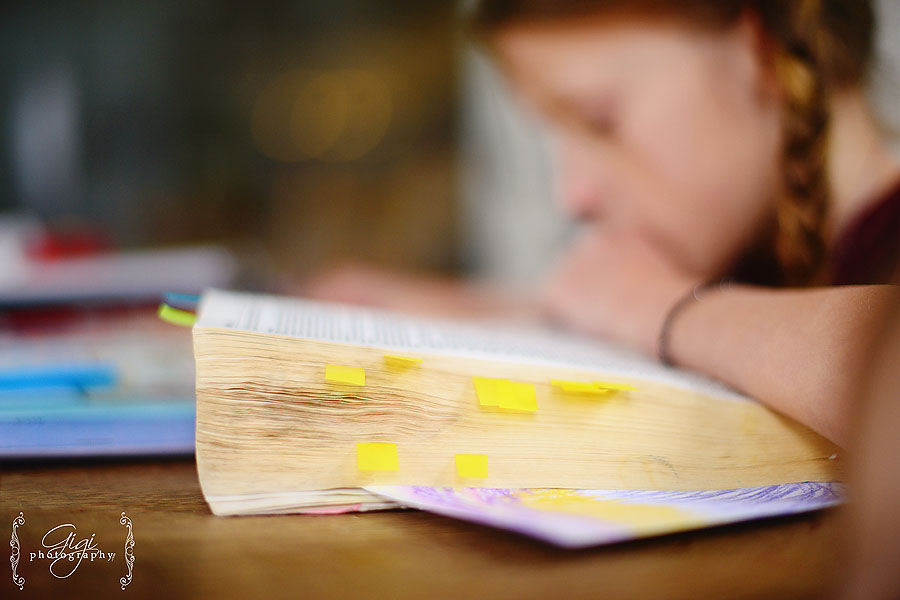 Instead of putting the Bible together without the children, I have the girls do each section with me, highlighting and tabbing the Scriptures.
I love how the  virtues  – such as kindness, peace, patience, purity and humility – are able to be lined up with character traits that I am teaching or plan to teach the girls throughout the year. This month, we are looking up verses on justice.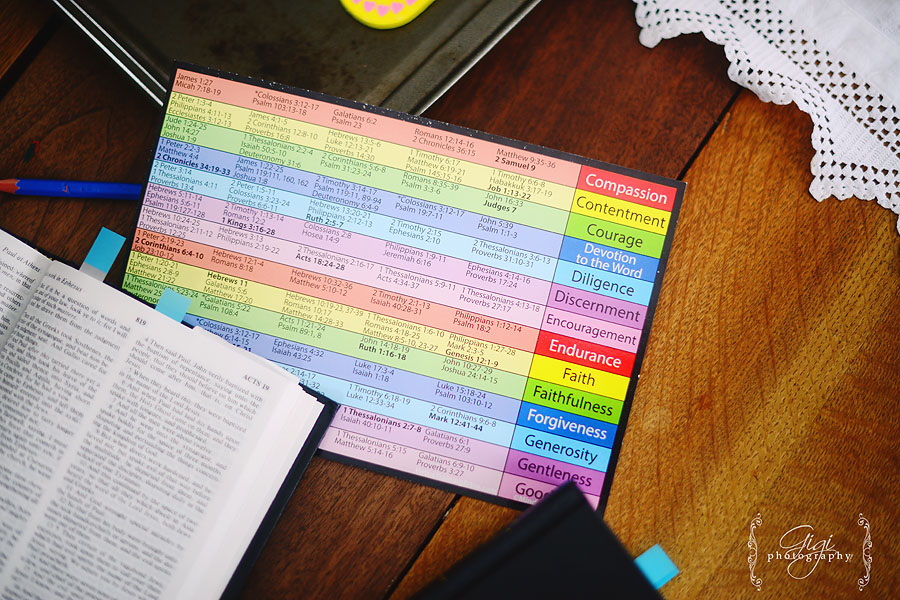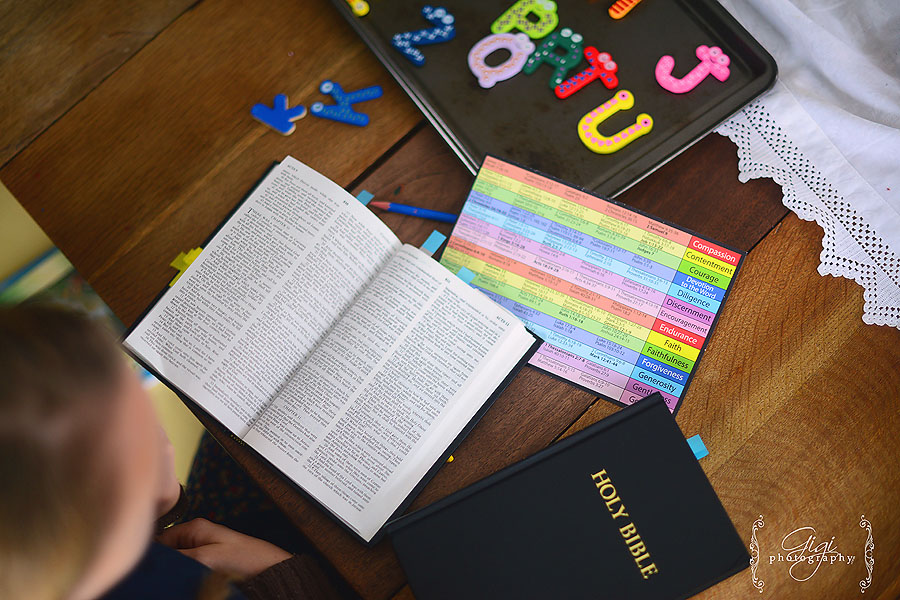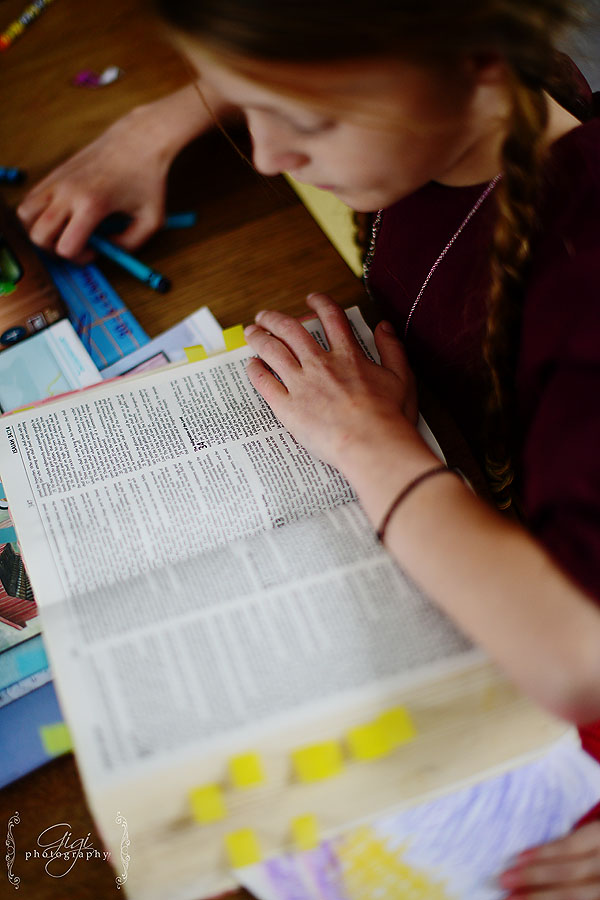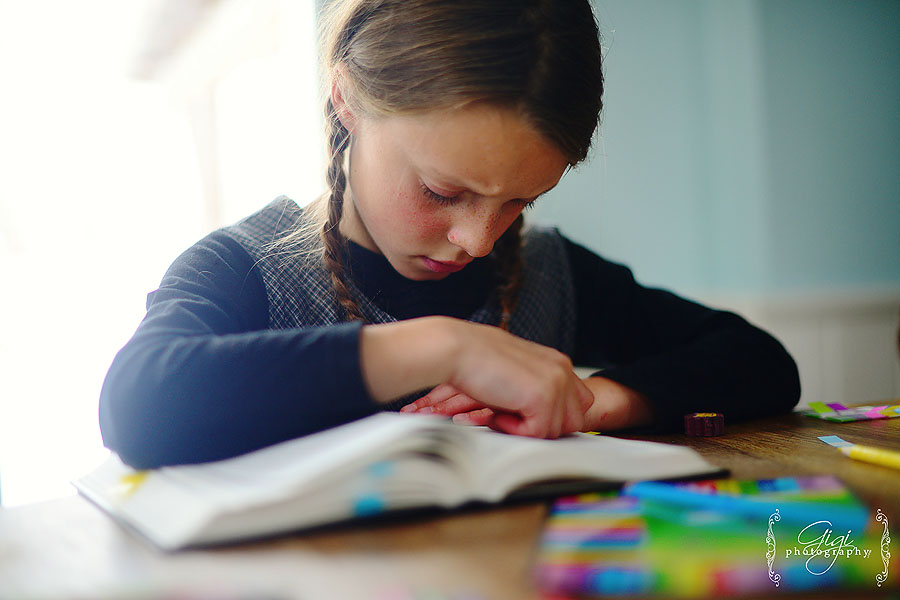 To create your Virtue Training Bible, you will need your Bible :),  along with different colored highlighters that co-ordinate with the VTB sheets. Also, you will need some coordinating sticky tabs to mark the Scriptures' page.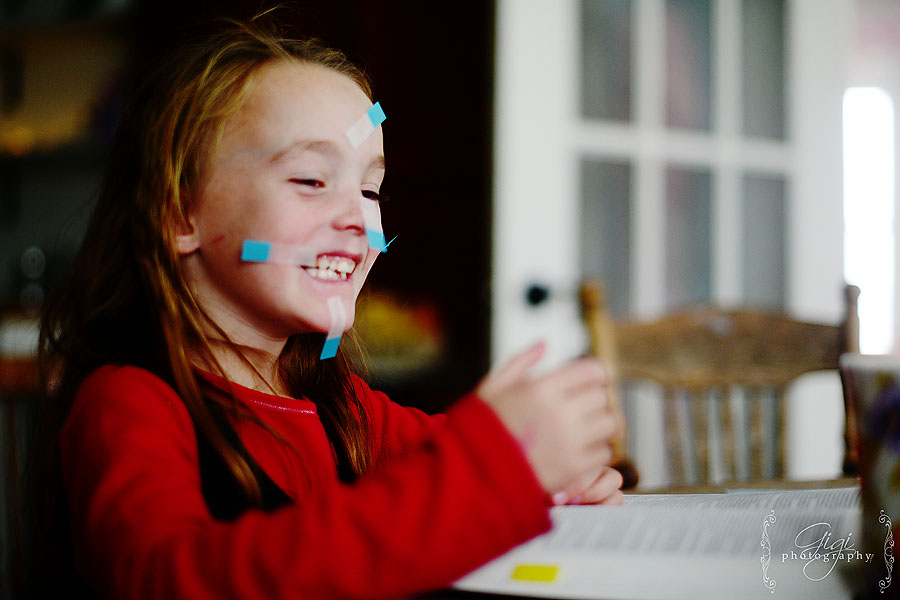 It is a beautiful sight to see your child immersing themselves in Scripture and watch them become excited about the Word of God! One daughter asked if we could just do the Virtue Training Bible all morning long.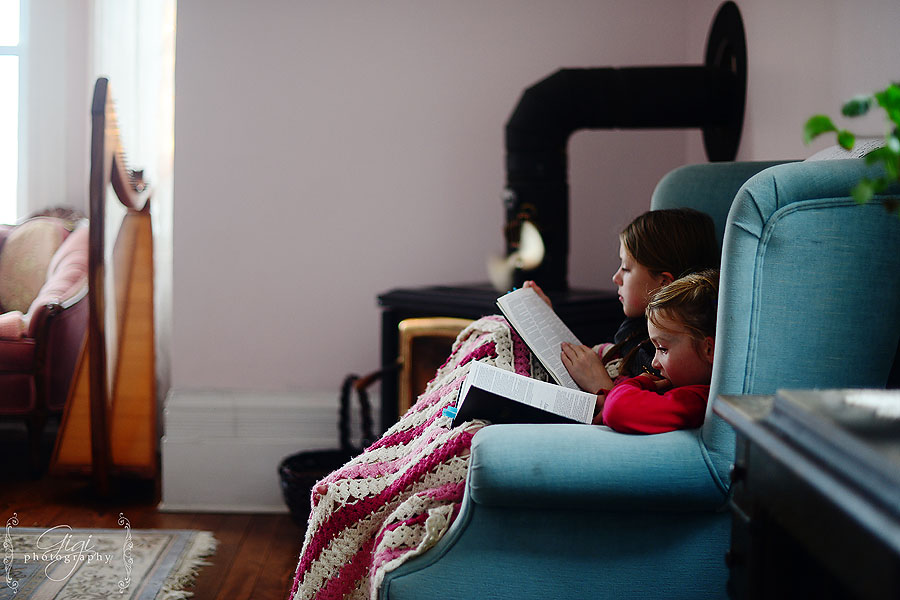 You can find out more about the Virtue Training Bible at the website. I highly recommend having such a lovely and fun way of studying the Scriptures for you and your children!
And what a blessing – Mindy Dunn, the creator of the VTB, has offered one reader a copy of the Virtue Training Bible. To enter the giveaway here on the blog,  just leave a comment below and I will use random.org to draw a winner at the end of next week.
Be blessed as you teach your family the jewels in the Scriptures!